Salma Hayek Slams Troll Who Criticized Her Appearance
Salma Hayek recently clapped back at a troll who told her she had too much Botox. She just proved that she isn't the celebrity to mess with online.
On February 18, Salma took to Instagram to share a photograph of herself looking absolutely staggering with the wind in her hair and not a stitch of makeup on her face.
Taken from a beachside vista, the acclaimed actress, who started her career in Mexico starring in the telenovela "Teresa," captioned the snap with the hashtags "wind" and "aire."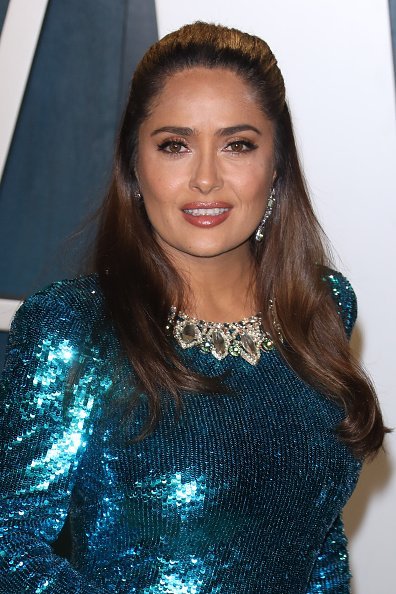 DON'T HAVE BOTOX
A lot of fans have expressed their admiration for Salma, with one saying she's a "beautiful woman." Nonetheless, one opinionated person had to take it to a negative place with an unsolicited remark. 
"Too much Botox. Not needed Salma!" the commenter wrote. But the actress transformed that offense into a compliment, and it's really genius. She wrote: 
"I don't have Botox But thank you for the advice because I was thinking maybe it's time."
NO STRANGER
As reported by Pop Culture, the original comment was eventually erased. However, a screenshot of it lives on the Instagram account, Comments By Celebs.
The Oscar-nominated actress is no stranger with regards to flaunting her perfect looks on the beach. In September 2019, she celebrated her 53rd birthday with a series of bikini photos with her toes in the sand.
Hayek shares 11-year-old daughter Valentine with her husband, Francois Henri Pinault, a French billionaire. 
SHE'S ALL NATURAL
In an interview with Town & Country, Salma proudly said that her attractive features have literally nothing to do with any sort of plastic medical procedure. 
Salma's breakthrough role came in the 2002 film called "Frida," in which she played Mexican painter Frida Kahlo.
Her marvelous performance earned her a nomination in the category of Best Actress for an Academy Award, BAFTA Award, Screen Actors Guild Award, and Golden Globe Award.
Salma's more recent films include "Grown Ups" (2010), "Puss in Boots" (2011), "Grown Ups 2" (2013), "Tale of Tales" (2015), and "The Hitman's Bodyguard" (2017).
Hayek shares 11-year-old daughter Valentine with her husband, Francois Henri Pinault, a French billionaire. 
The couple tied the knot on Valentine's Day 2009 in Paris and had a second ceremony in Venice that same year.