Amy Roloff from LPBW Admits She Misses Teaching as She Moves Her Things out of the Farmhouse Basement
"Little People, Big World" star Amy Roloff revealed she misses teaching in her Instagram post that shows her moving educational materials out of her farmhouse basement.
Amy Roloff is famous for her role on the reality tv show "Little People, Big World," where she plays a busy and loving mother to her four children Jeremy, Zach, Molly, and Jacob.
Unknown to many, the TV celebrity was a teacher on earlier episodes on the TLC reality show. As the star recently cleared her farmhouse basement, nostalgia swelled up in her making her wish she was still a teacher.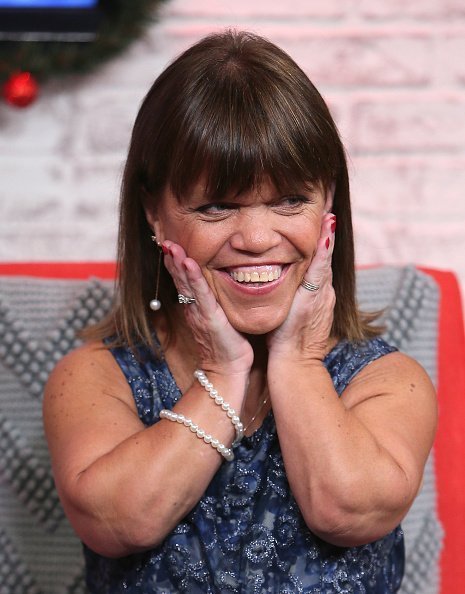 The 53-year-old actress shared a lengthy post on Instagram, where she shared her love for books and teaching. She also talked about libraries and their importance in small communities.
The former teacher included a series of pictures in her post, with some showing ceiling-high shelves stocked with educational materials. She wrote on the post:
"I see light at the end of the tunnel as I move my things out of the farmhouse... It reminded how much I miss and Love teaching. ...I love reading and love reading to kids." 
The mother of four talked about her love for books and expressed her desire to read to her grandchildren. The TV celebrity also revealed she was going to donate her books and materials to charity. However, she was going to keep a few for herself.
A woman sued the former couple for the negligence of safety procedures after she fell while on the farm.
Roloff, who participates in the "Get Motivated" series, also shared a similar post on her business Facebook page. The post contained a note from the parent of one of her former preschool students.
The motivational speaker explained that the note which called her the "best preschool teacher" and a hand-drawn heart made her day:
"A wonderful Monday morning made even better when seeing a rainbow and meeting a mom (barista at SB at Safeway) that wrote a note on my coffee. I taught her daughter."
The "Little People, Big World" matriarch, was married to Matt Roloff until their divorce in May 2016. They both owned a farm that receives visitors every October.
In 2009, a woman sued the former couple for the negligence of safety procedures after she fell while on the farm. The couple denied the claim and settled out of court in 2013.
Following their divorce, Roloff sold the farm to her ex-husband and bought a new home in Oregon. The TV star is currently engaged to Chris Marek. They plan to marry next year.