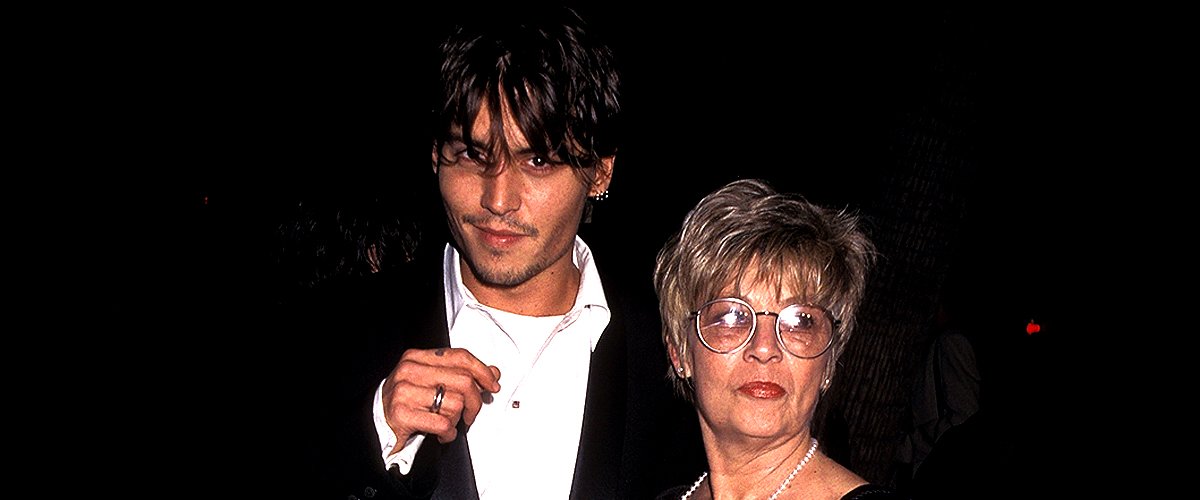 Getty images
'21 Jump Street' Johnny Depp's Close Bond and Relationship with His Late Mom Betty Sue Palmer

Johnny Depp is still morning for his mother and best friend, Betty Sue Palmer.
Actor Johnny Depp's beloved mother, Betty Sue Palmer, passed away in 2017 at the age of 81, leaving him shattered.
Just three days later, the actor's second wife "Aquaman" actress Amber Heard, filed for divorce after a 15-month marriage.
Depp describes himself as a hillbilly and revealed that his mother had grown up in poverty in Floyd County, Kentucky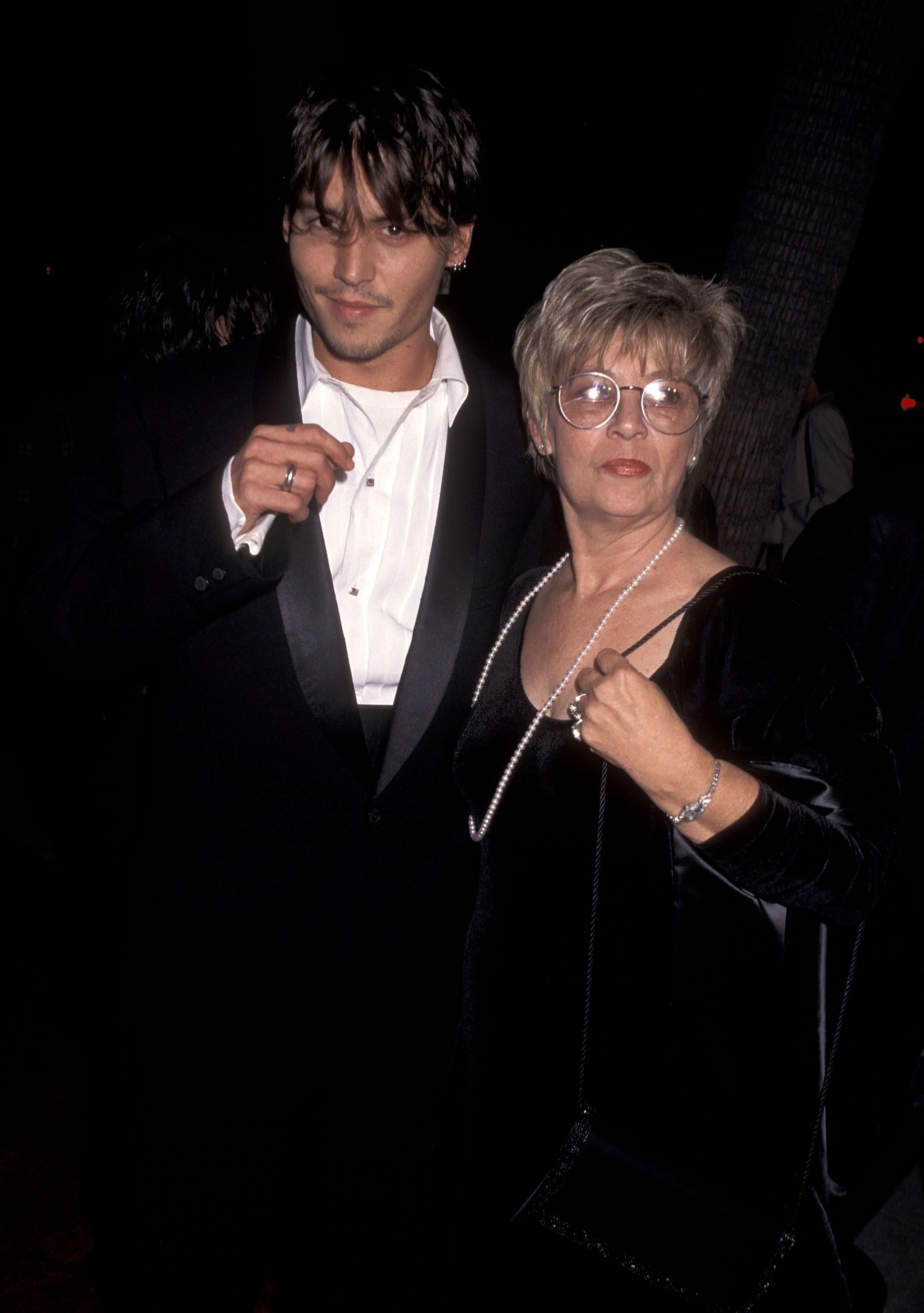 Johnny Depp and mother Betty Sue Wells at the "Nick of Time" Beverly Hills Premiere in 1995 | Source: Getty Images
A LONG BATTLE
Depp has never revealed what illness Betty Sue was fighting, only that it was a long and arduous battle - and one which she ultimately lost, despite her spirited resistance.
Betty Sue passed away in Los Angeles on May 20, 2016, plunging Depp, and his siblings Daviel Debbie and Christi into mourning.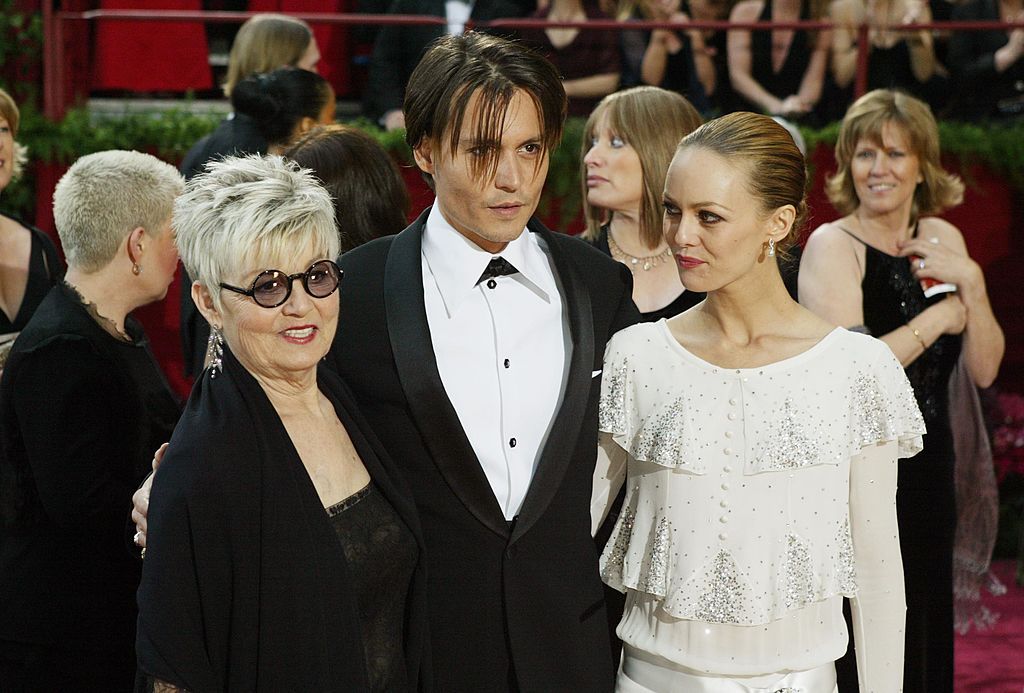 Johnny Depp, mother Betty Sue Palmer and Vanessa Paradis at the 76th Annual Academy Awards in 2004 | Source: Getty Images
AND THEN DIVORCE
Shockingly, just three days after Betty Sue's passing, Depp's wife of fifteen months, Amber Heard filed for divorce. The story hit the headlines, as Amber claimed she was a victim of domestic abuse and threw Depp's true loss into the shadows.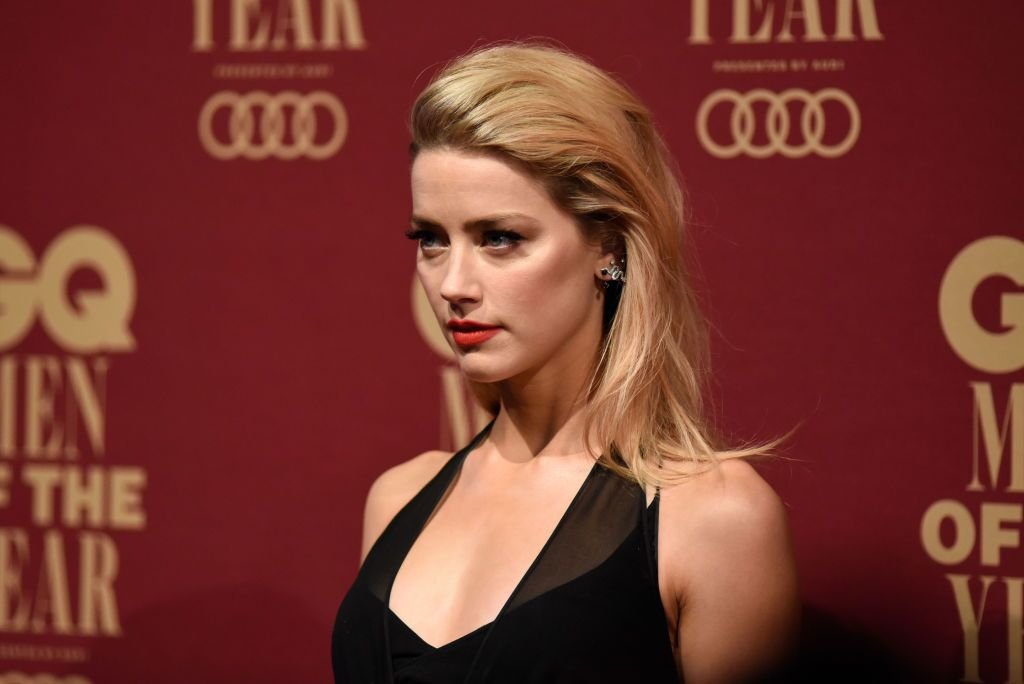 Amber Heard at the GQ Men Of The Year Awards in November 15, 2017 in Sydney, Australia | Source: Getty Images
THE BITTEREST LOSS
For Depp, the loss of his mother was a harsh blow. Betty Sue had been his pillar of strength, his touchstone with reality and his best friend. Depp said:
"She was a hellcat. She was mean, but she was funny."
"HILLBILLY" MOM
Depp describes himself as a hillbilly and revealed that his mother had grown up in poverty in Floyd County, Kentucky. He revealed:
"My mother was raised in a shack, in the wilds of Appalachia, where the toilet was an outhouse."
And accordingly, Betty Sue's advice to her son on dealing with conflict at school when he was targeted by bullies wasn't exactly politically correct. Depp said:
"I come from nothing but hillbillies and my mom said to me, 'All right here's the deal, next time anybody puts their hands on you, pick up a brick and lay them out.' "
Betty Sue's unorthodox advice worked, revealed Depp. But he also explained that his own relationship with his children, Lilly Rose, 20, and John Christopher, 17, is very different from the one he had with his mother as a child. He revealed:
"She used to say she did the same things that her mom did – and her mom certainly didn't know any better. With my kids, they're told 75 times a day that they're loved."
JOHNNY DEPP'S LOVING TATTOO
Depp has a tattoo on his upper left arm of a heart, with his mother's name, "Betty Sue" tattooed inside it. Depp would often take his proud mom to red carpet occasions, and when he was nominated for an Oscar in 2014, she was his plus one.
A KENTUCKY RANCH
In 1995 Depp bought his mother a new home. A 43-acre farm in Kentucky's fabled Bluegrass region which cost him close to $1 million. For a woman who had grown up in poverty on the Appalachians, it must have been a dream come true.
BETTY SUE DIDN'T LIKE AMBER HEARD
Betty Sue didn't like Depp's new bride Amber Heard and told him she believed the model was a golddigger who was using him to boost her own career. It looks like Betty Sue was right since Amber is now attempting to extort millions from Depp.
AMBER HEARD SUES
Amber was claiming that Depp had been physically violent towards her, but his ex-partner and mother of his children Vanessa Paradys has come out in the actor's defense. In a shocking turnabout, Depp released tapes in which it is clear that Amber was the abusive one.
The ugly divorce has cost Depp his place in the "Pirates of the Caribbean" franchise, in which he played the iconic Captain Jack Sparrow.
Disney Studios decided to disassociate themselves from the possible domestic violence scandal, and the next "Pirates of the Caribbean" movie will not include Depp in its cast., to the chagrin of the actor's millions of fans.
Please fill in your e-mail so we can share with you our top stories!