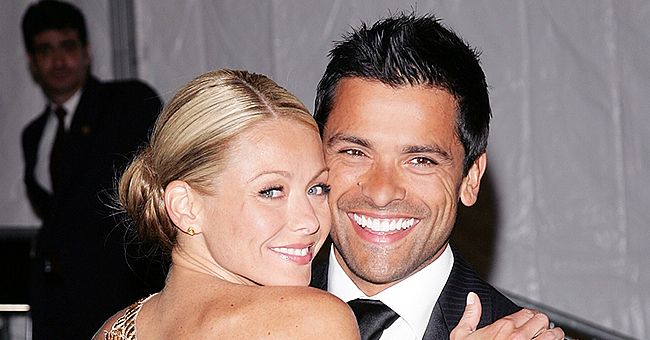 Getty Images
Kelly Ripa & Mark Consuelos Celebrate Son Joaquin's 17th Birthday with Sweet Tributes
Kelly Ripa and her husband Mark Consuelos posted a slideshow of rarely seen family pictures as tributes in honor of their son Joaquin's 17 birthday.
Kelly Ripa and her husband, Mark Consuelos, have come a long way since eloping in Las Vegas in 1996. It is reported, for the ceremony Kelly wore a $200 she bought on sale from Barney's Warehouse
Their careers have now made them millions, and being married for over two decades, the three children together, Lola, Michael, and Joaquin.
With her two oldest children, Lola and Michael, are off to college, they still have one more child waiting to leave the nest. In honor of his birthday, Kelly joked:
"Happy 17th birthday Joaquin! ♥♥with all my love! This is your life my newborn, or at least what i have stored on my phone ??????."
In every birthday tribute for Joaquin, Kelly has always affectionately referred to their youngest child as her "new-born," a term that probably doesn't go well with the high schooler.
Mark also joined in celebrating his son's birthday will a montage of photo that showed off Joaquin's passion for wrestling. In his caption, he gave a more befitting nickname for the young athlete calling him "beast."
In December, Joaquin and Mark made headlines at one of his wrestling tournaments when Mark got into a heated confrontation with one of the teenagers.
It is reported, Mark jumped out of the stands to try to confront Joaquin's opponent after he ripped his son's headgear off.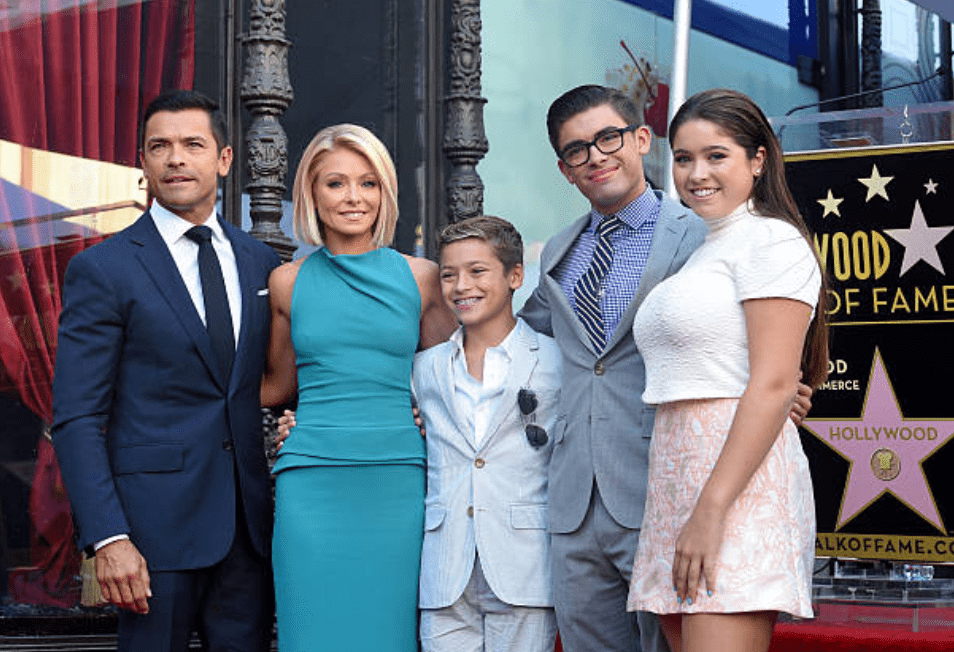 Kelly Ripa, Mark Consuelos, Lola Consuelos, Michael Consuelos and Joaquin Consuelos attend the Hollywood Walk off Fame ceremony for Kelly Ripa on October 12, 2015, in Hollywood, California | Source: Getty Images (Photo by Axelle/Bauer-Griffin/FilmMagic)
Before Mark could intervene, a parent stopped him, and he was forced out of the gym to take some time to cool off before returning to the tournament.
Recently, the couple faced another scare when Joaquin was injured during a match. Kelly revealed, he "took a knee to the nose." After the match, she joked about the incident, and him having a tampon shoved up his nose.
With only one child left before they are officially empty nesters, Kelly joked that she couldn't wait to rediscover her relationship with Mark again.
She said after being caught having sex with her husband several times by her children, they couldn't wait to have more freedom around the house.
Please fill in your e-mail so we can share with you our top stories!