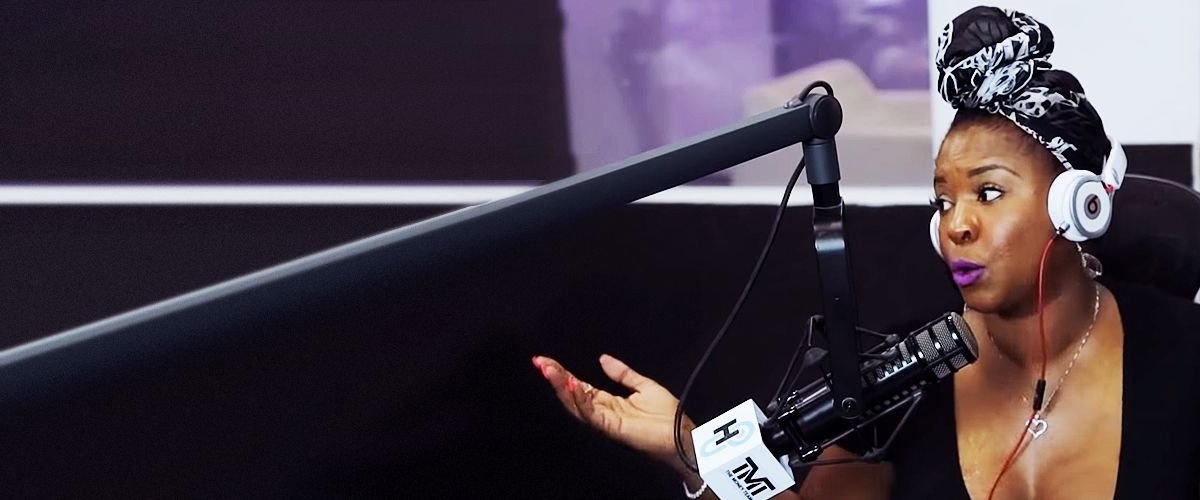 popular youtube.com/HOLLYWOOD UNLOCKED
Kevin Hart's Ex Torrei Shared Cryptic Post after His Wife's Reaction to Cheating Scandal Aired on a Docuseries
Torrei Hart posted a cryptic message on Instagram that seemed to refer to her ex Kevin Hart's latest cheating scandal.
Comedian Torrei Hart certainly knows what it feels like to be cheated on by Kevin Hart. The actor/comedian is once again walking on a razor's edge.
His unfaithfulness to his second wife is now public knowledge after he admitted his cheating on his docuseries, "Don't (expletive) This Up," humiliating Eniko Parrish.
Torrei had once commented that if Kevin cheated on her, he would cheat on anyone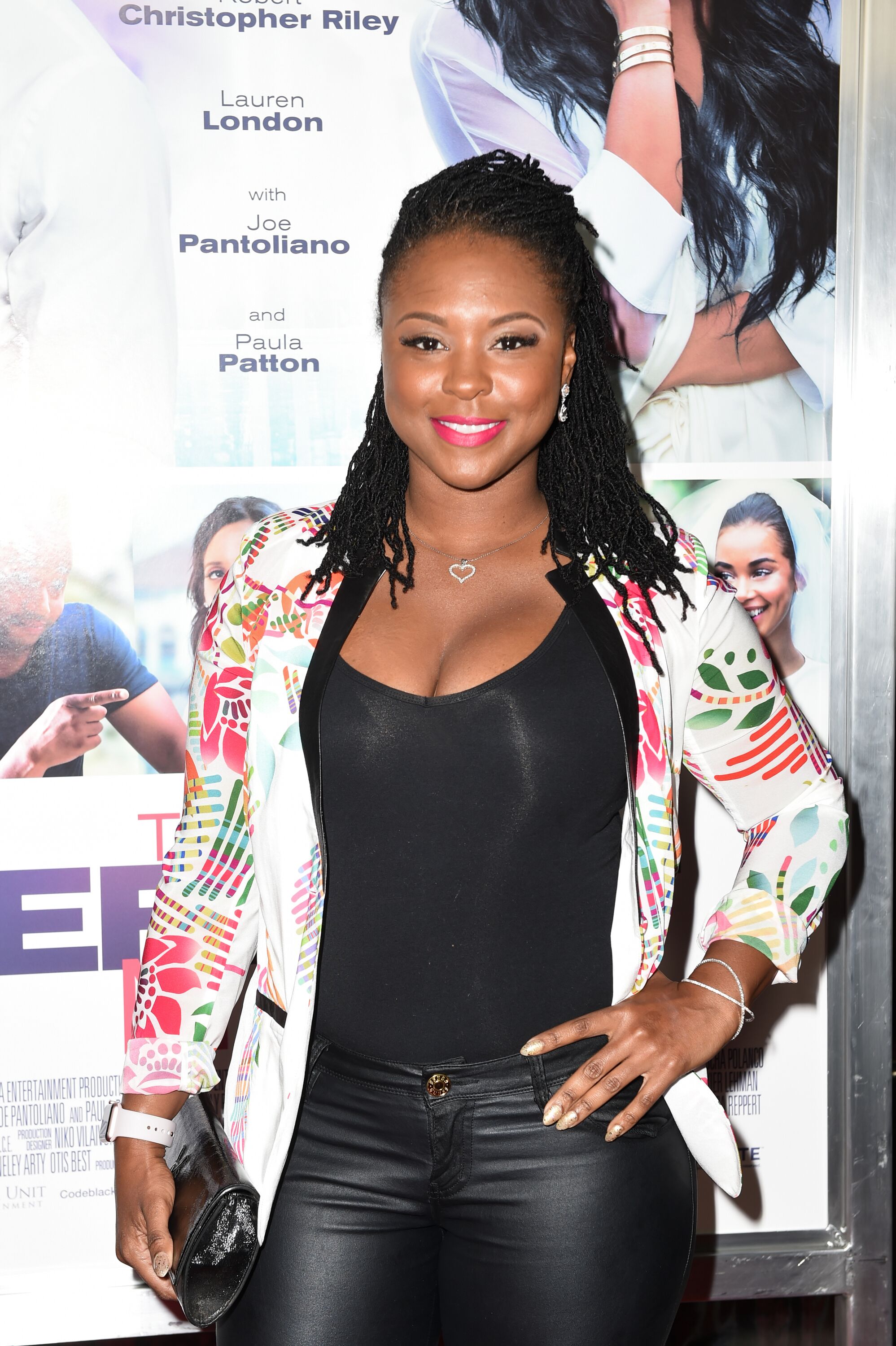 Torrei Hart at the premiere of Lionsgate's 'The Perfect Match' in Hollywood in 2016 | Source: Getty Images
THE DIRT ON KEVIN HART
This is not the first time Kevin has been outed as a cheater. His first marriage to Torrei, with whom he shares two children, Heaven, 14, and Hendrix, 12, ended over his infidelity in 2011.
But back then, Torrei had always claimed, the person he was cheating with was Eniko Parrish. Torrei even addressed open letters to Eniko, accusing her of breaking up her family by having an affair with a married man.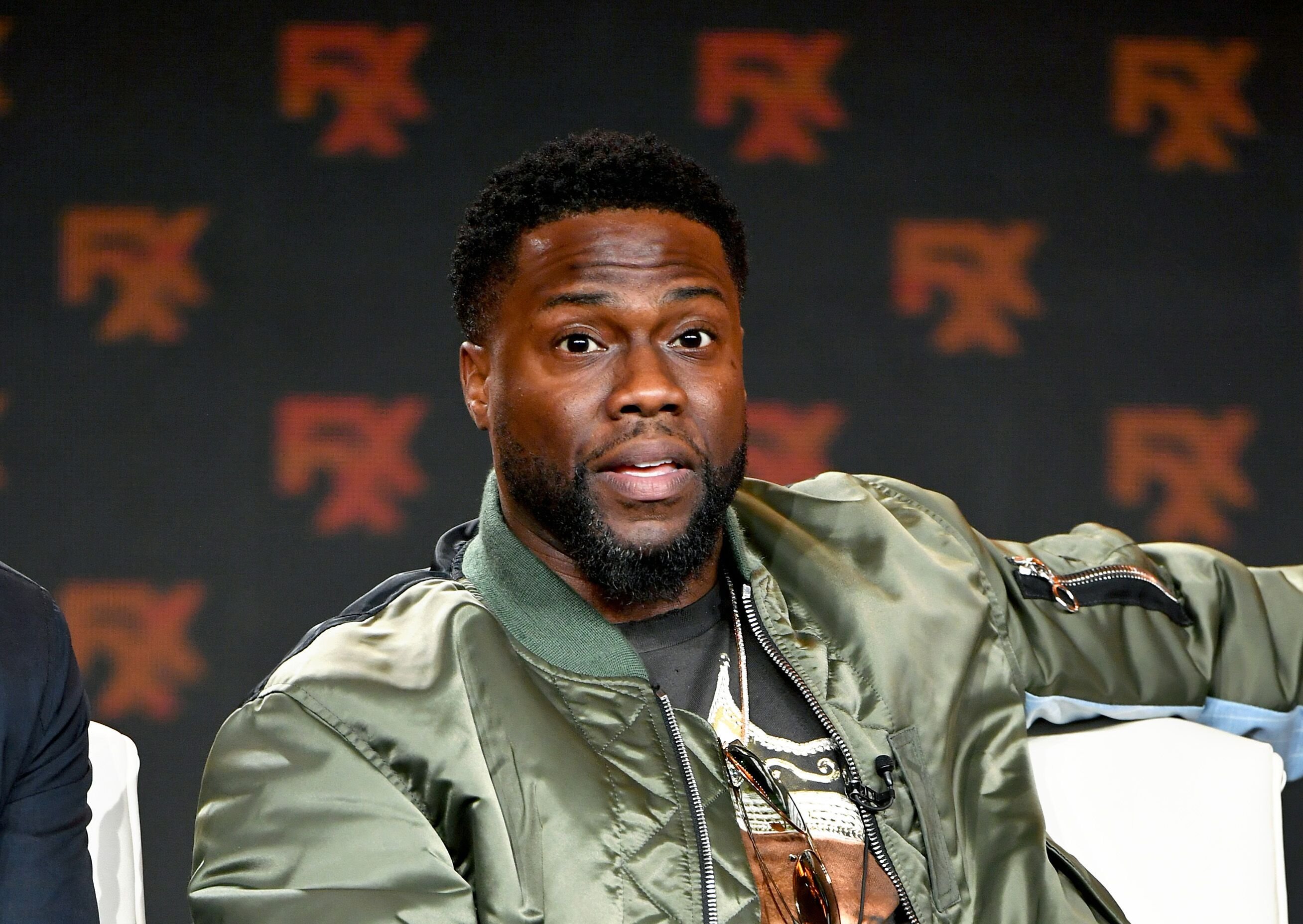 Kevin Hart at the FX segment of the 2020 Winter TCA Tour in Pasadena in January 2020 | Source: Getty Images
ENIKO PARRISH HUMILIATED
In his Netflix docuseries which premiered December 27, 2019, Kevin openly admitted that he had cheated on Eniko while she was pregnant with their son Kenzo, now two years old. Eniko wept bitterly on camera as Kevin owned up to his infidelity, clearly angered and humiliated.
TORREI HART'S CRYPTIC POST
After the airing of the episode exposing Kevin's cheating, also on December 27, Torrei shared a snap of herself on Instagram, accompanied by the cryptic comment:
"Let that anger go girl you did it to yourself! ✌️"
TORREI HART THROWS SOME SHADE
Her followers immediately read it as a message to Eniko, although Torrei did not mention her name. But since it is common knowledge that Torrei believes that Kevin originally cheated on with her with Eniko, the inference is clear: Karma always boomerangs.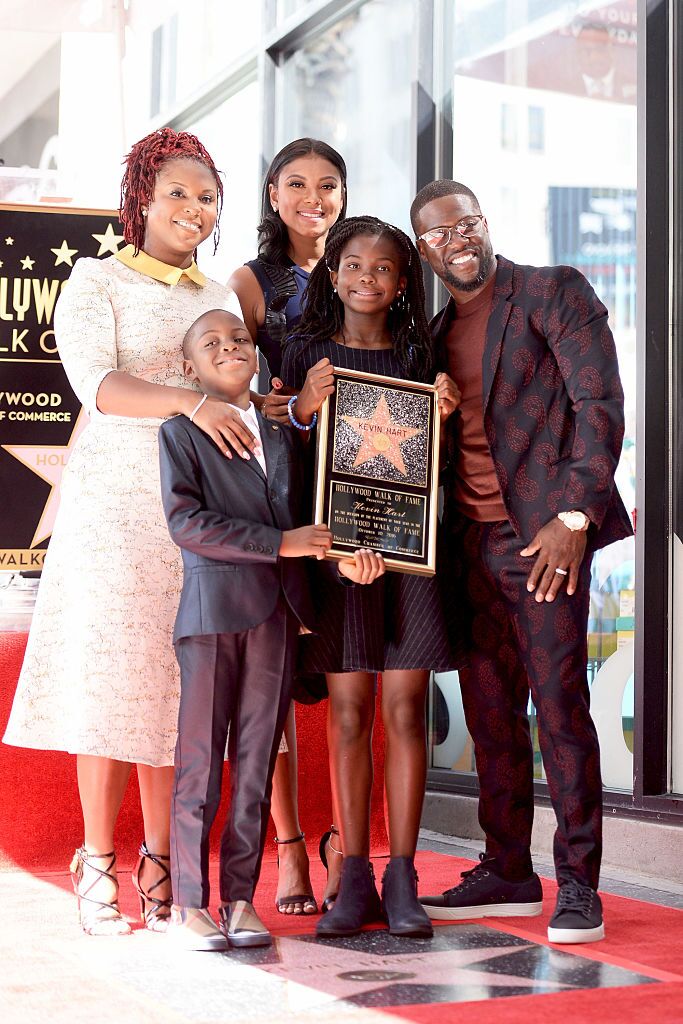 Torrei Hart, Hendrix Hart, Eniko Parrish, Heaven Hart and Kevin Hart join the comedian as he is honored with a star on the Hollywood Walk of Fame in 2016 | Source: Getty Images
ENIKO PARRISH'S ANGER
Eniko let her hair down on the series, expressing her anger at her husband, and weeping. She accused him of living on social media and having no regard for her feelings. She said:
"I was pregnant at that time, I was about seven or eight months pregnant. I was having breakfast, I opened my phone and immediately I just lost it."
The revelation that her husband was cheating on her nearly ended the relationship, especially since he'd allowed their private life to be discussed openly on Instagram. She said:
"You publicly humiliated me. Your whole everything's on Instagram, everything's on social media. It was an ongoing fight all the time. Every single day."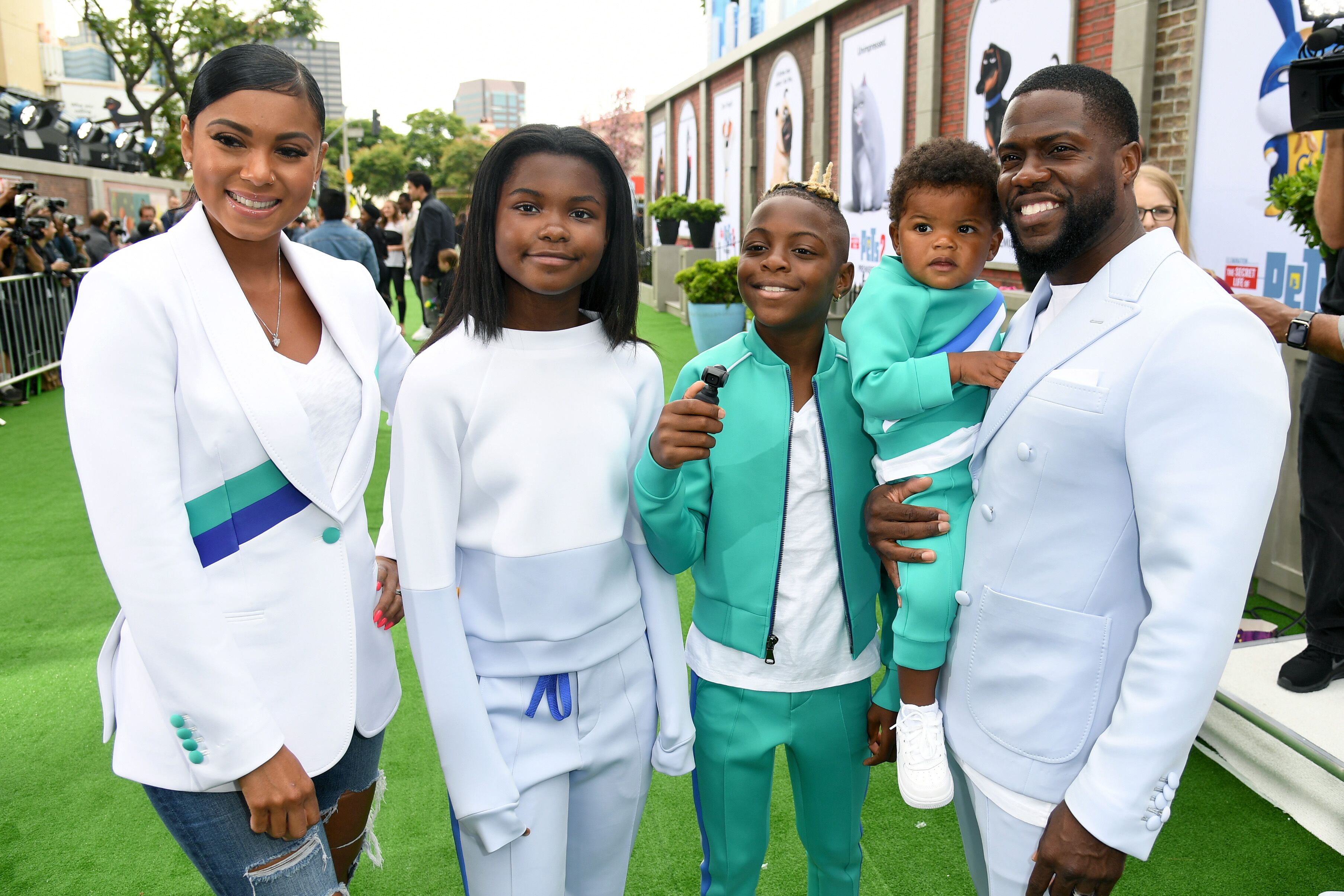 Kevin Hart, Eniko Parrish and his children at the Premiere of Universal Pictures' 'The Secret Life Of Pets 2' in June 2019 | Source: Getty Images
KEVIN HART'S MARRIAGE TO TORREI
Kevin married fellow comedian Torrei in 2003 and they were married for eight years before their marriage started to run into trouble. According to Torrei, it was all about fame. She said:
"When I met him, he was selling sneakers. He starts to get fame and I'm feeling, okay, well, a little left behind. We grew apart."
It was at this time that Kevin supposedly started dating Eniko, who had announced on their 1-year wedding anniversary that they had been together for 8 years - which put the start of their relationship two years before he'd divorced Torrei in 2011.
ONCE A CHEATER...
Then, in 2017, while Eniko was 8 months pregnant, Kevin was caught in a compromising position by would-be blackmailers who filmed his tryst with another woman. The comedian went public, and the scandal erupted. He said:
"I made a bad error in judgment and put myself in an environment where only bad things can happen and they did."
GETTING AWAY WITH IT AGAIN
Kevin dodged the bullet once again. Eniko did not divorce him, and his career recovered from the scandal and is thriving, with his "Jumanji" franchise in which he works alongside Dwayne Johnson dominating the box-office.
TORREI HART'S NEW LIFE
As for Torrei, she has moved on and is now dating 31-year-old boxer Claude Staten Jr. She shares custody of her two children with Kevin.
She has expressed her anger over Kevin's continued use of the fact that he cheated on her as part of his stand-up routine.
Torrei had once commented that if Kevin cheated on her, he would cheat on anyone - something that Eniko Parrish would have done well to remember.
Please fill in your e-mail so we can share with you our top stories!