Clive Cussler, Adventure Novelist Who Popularized Character Dirk Pitt, Dies at 88
Popular adventure novelist Clive Cussler passed away recently. The novelist was famous for his compelling and adventure-driven books that impacted the world on a global scale.
A couple of hours ago, Clive Cussler's wife, Janet Cussler, took to Facebook to share the news of her husband's death. She further explained that Clive passed away on Monday, but the cause of death was not mentioned. 
Janet explained that Clive was one of the kindest and most gentlemanly people she has ever met. To conclude the post, she professed her love for her late husband and assured that his adventures were going to live on.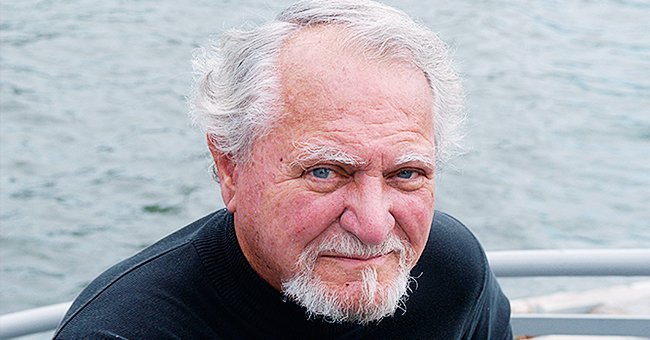 The Novelist is perhaps most famous for his "Dirk Pitt" character, which Clive says is his alter ego, but had more than just "Dirk Pitt" going on. He was the author of more than 80 books, and they all reached the top charts of "New York Best Selling Authors."
Even in death, Clive left a gift for his fans and readers as his latest novel is set to be released in March.
Clive's novels are known for their adventure and villain-hero themes. A prolific author and writer, Clive ensured that he had a book out every year since his first novel in 1973, even going on to release four books in one year.
Following the Facebook post on Clive's page, lovers of the author took to the comments section to express their grief and sadness over his death. One person said:
"I grew up reading Clive Cussler books allowing his penmanship to captivate my adventurous and creative mind."
Others also expressed their love for the late author thanking him for allowing people to enjoy such fascinating adventures.
Clive was more than just an author. He was also a trained scuba diver who had a fascination with rescuing lost ships that have been buried in the depth of the ocean, which led to him creating National Underwater and Marine Agency.
As a father of three children, Clive ensured that his children, wife, friends, and himself were often reflected in his books by making them characters who support the main crew.
Two of his novels have been made into movies such as the 1980 film "Raise the Titanic," which starred Richard Jordan as "Dirk Pitt," and the 2005 film "Sahara," which starred Matthew McConaughey as "Pitt."
With a net worth estimated at over 120 million dollars, Clive did well for himself, and even in death, he left a gift for his fans and readers as his latest novel is set to be released in March.