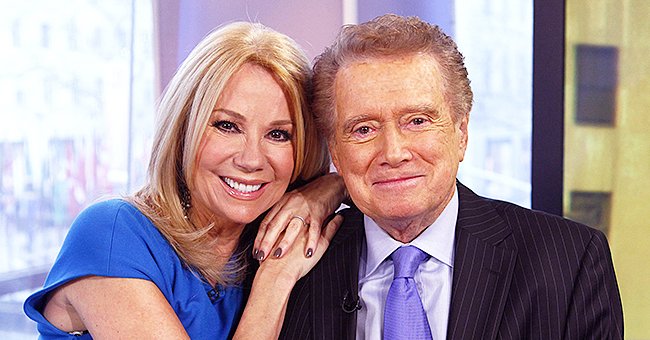 Getty Images
Kathie Lee Gifford and Regis Philbin, Former 'Today' Co-Hosts, Reunite at the Movieguide Awards
Kathie Lee Gifford and Regis Philbin reunited once again at the Movieguide Awards. For many, the pair will forever be their favorite "Today Show" co-hosts.
A year after leaving the "Today Show," and five years after her co-anchor Regis Philbin retired from their segment, Kathie Lee Gifford received the well-deserved Visionary award at the Movieguide Awards ceremony.
The event, which aired on the Hallmark Drama channel on Monday, also served as a reunion between Gifford, 66, and Philbin, 88. Today.com reported on what happened.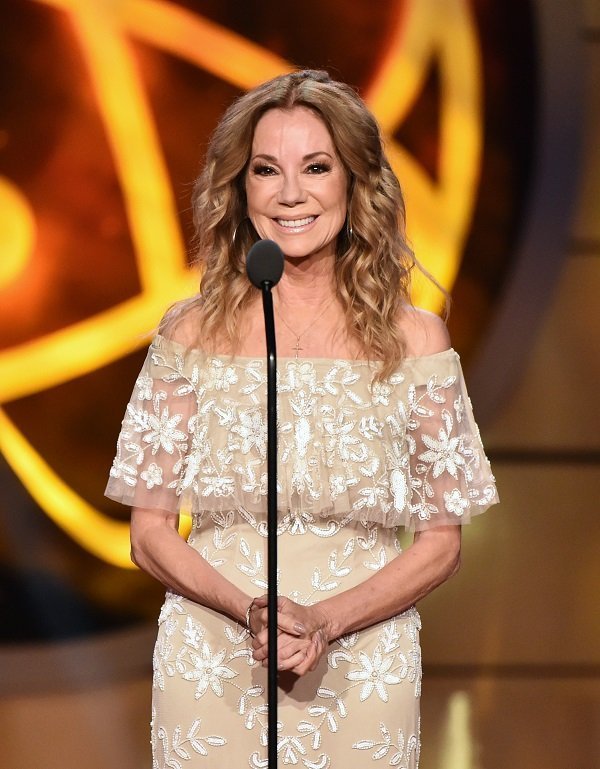 Kathie Lee Gifford on May 05, 2019 in Pasadena, California | Source: Getty Images
Kathie Lee gets recognized
Gifford was awarded for her work in the entertainment industry as an actress, presenter, singer, songwriter, and author. However, she's best known for being on "Live! with Regis and Kathie Lee."
The pair hosted the daytime talk show from 1988 until 2000 when Gifford left to pursue other endeavors. For 12 years, the duo was beloved by millions across the nation.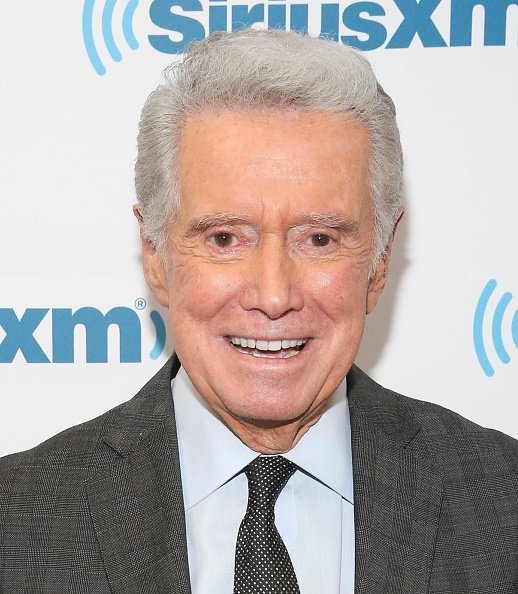 Regis Philbin at SiriusXM Studios on October 3, 2017 in New York City | Photo: Getty Images
The Movieguide Awards began in 1993, five years into Gifford and Philbin's work partnership. Gifford was honored to receive her award. During her speech, she recounted her earlier years.
A hug from her old co-star Regis
She reportedly said: "When I sat in that darkened little movie theater in Annapolis, Maryland, when I was 12 years old and watched a Billy Graham movie called 'The Restless Ones,' it spoke to my heart."
Philbin hugged his former co-anchor before presenting her with her award. The pair have reunited in past years on "The Today Show" and in Gifford's "The Little Giant" musical.
The blonde beauty then spoke about her faith in Jesus and the accomplishments she's seen as a result. Most recently, she's worked as a movie writer, producer, and director for new projects.
A dating game for Kathie Lee
Amid her achievements, Gifford's had to face difficult challenges as well. For instance, when her husband Frank passed away at 84 in 2015, Gifford said: "the loneliness was crippling."
Luckily, she's come a long way since then, even going onto the "Dr.Oz" show to play a dating game last week. During her visit, Gifford revealed that she's been dating for about seven months now.
She proceeded to play "The Doctor Dating Game" which included a lineup of young bachelor's with a medical background behind a wall where she couldn't see them. After asking them questions, Gifford made her pick.
Ready for another wedding
Earlier this month, Gifford revealed that she was willing to get married a third time if the right person came along. She spoke to Closer Weekly at the Movieguide Awards Gala in Los Angeles, California.
Gifford clarified that she would not be settling for anything less than something similar to her second marriage. She also listed out what she's looking for in a new man. We certainly hope she finds success.
Please fill in your e-mail so we can share with you our top stories!