Courteney Cox Gushes over HBO Max 'Friends' Reunion
Fans of the classic sitcom "Friends" got a jolt of excitement earlier this month when a series reunion got greenlit by network executives. Courteney Cox, one of the show's most beloved characters, recently opened up about her excitement at the announcement.
In a new episode of comedian Kevin Nealon's web series "Hiking With Kevin," Courteney explained that having the original "Friends" cast come together is a rare occurrence that excites her.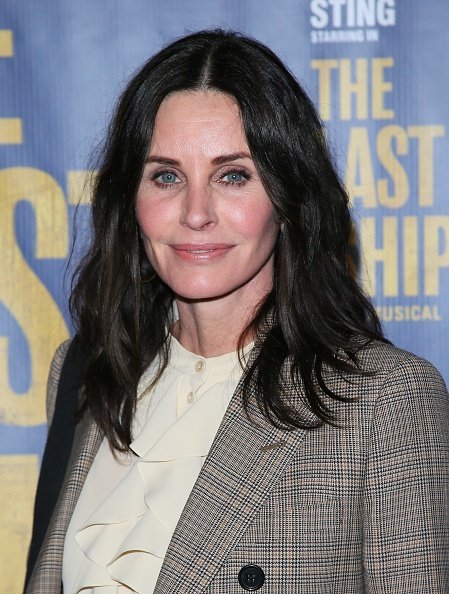 She also shared an experience in which all of the cast members got together recently, explaining that it was just like old times. She said,
"The ideal for me and we just actually recently did this, and it took forever. I don't know how many years it was, maybe 15 years, and we finally all got together and had dinner."
Also adding that the recent reunion was a fun experience in which they all shared numerous laughs. Cox stated that they would be having "the best time" filming the reunion.
The star who played Monica added that although they haven't done much by way of creative work, she knows from the little experiences they've had that this ride will be a fantastic one.
"Friends" filmed from 1994 to 2004 on NBC, raking in millions for the network and the co-stars as well. While filming wrapped up almost 20 years ago, the cast has gone on to lead separate lives and have continued to stay in the hearts of millions of fans.
However, news of a reunion has been in the works since the beginning of the year. Jennifer Aniston, perhaps the biggest star on the show, posted a picture of the recent reunion Courteney was referring to on her Instagram page when she joined late last year, and the rumors have swirled since then.
Earlier this month, co-star Matthew Perry who played Chandler on the show also teased a reunion on Twitter, with fans beginning to speculate after he announced that there was a "big news coming."
Cox herself recently posted a picture from the last day of filming back in 2004, sending many into a nostalgic frenzy.
The reunion was eventually confirmed last week, with HBO announcing that they will be having the stars of "Friends" back for another go.
The program will be one of the headline offerings for HBO Max, the new streaming service from the network that is launching in May.