Kris Jenner Reveals to Ellen DeGeneres That She Told Daughters Kourtney & Kim Kardashian to Grow up after Their Fight
Momager Kris Jenner clarified whether she will let the fight between Kim and Kourtney Kardashian go for the sake of "ratings," or reprimand them about their behavior.
On Thursday's episode of "The Ellen DeGeneres Show," Chris Jenner opened up about her feelings regarding Kourtney and Kim's fight during the 18th season of "Keeping Up with the Kardashians."
A sneak preview of the upcoming season revealed Kim taking a swing at Kourtney after she threw her with boxed water - a level of fighting that Kris hasn't seen between the sisters since their high school years.
Kris wasn't present during the fight, but she stepped in nonetheless and shared her reaction with Ellen and said:
"I was like, 'You guys can't be fighting with each other. That's ridiculous, you know. Grow up.'"
Tensions ran high in the shared preview clip, and not just between Kim and Kourtney, but also between Khloé and Kourtney.
After Khloé wanted to know where Kourtney's "attitude" came from, she snapped at Khloé and told her to mind her own business.
Without hesitation, Khloé reminded her sister not to share things in front of her she doesn't want to discuss.
Fighting between the sisters during the 17th season of their reality show was rampant, and towards the end, Kim and Khloé threatened to fire Kourtney because she doesn't want to share her life on the show, which is her job.
Shortly after, Kourtney revealed that she is stepping back from filming, even though she features in the upcoming season as seen in the teaser.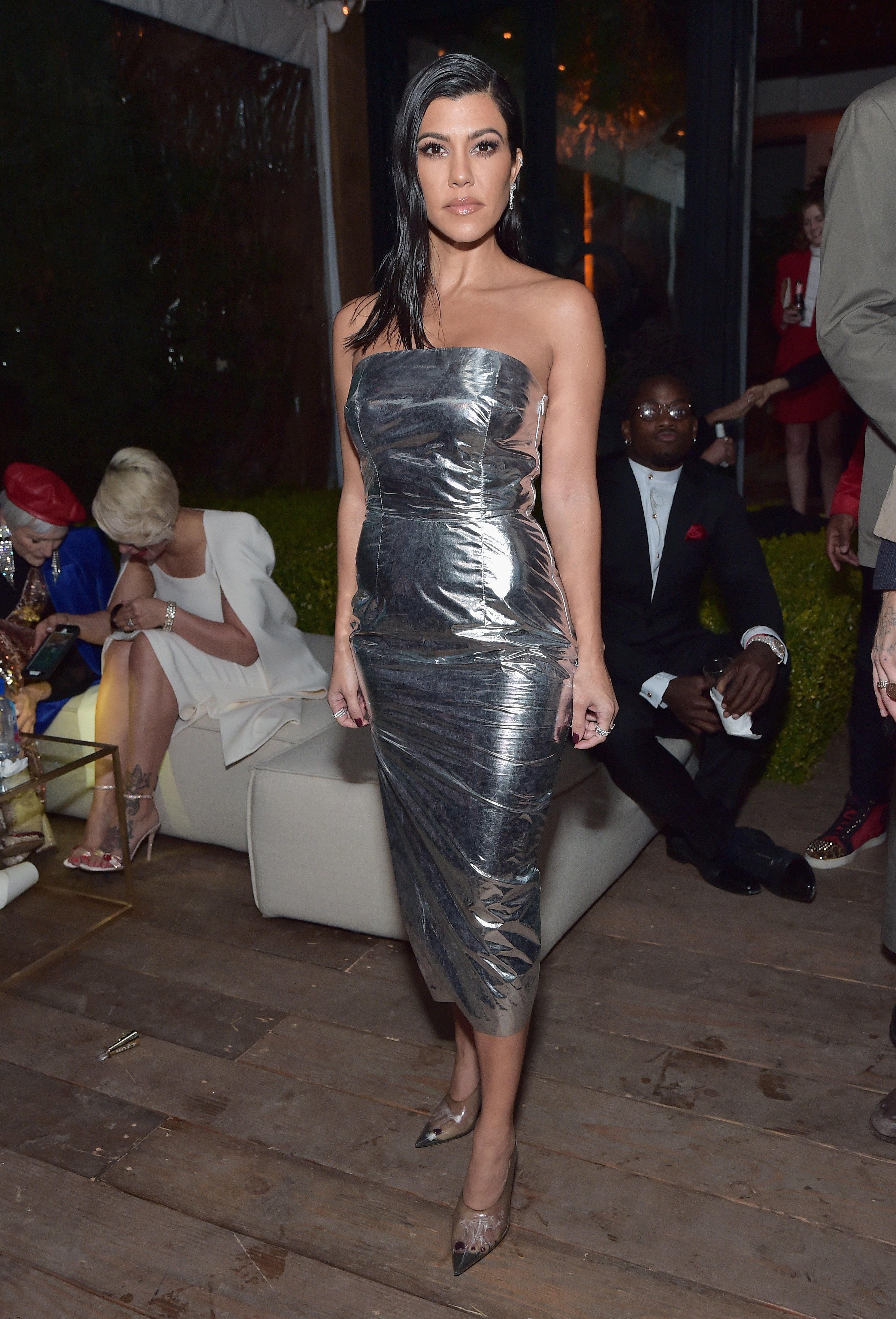 Kris confirmed that it's only temporary during her talk with Ellen DeGeneres, and said that Kourtney is still very much involved with the show, as she added:
"She's filming again. She felt under-appreciated, that her sisters didn't understand her boundaries. After taking a little bit of time off, she's seen the light."
Last Saturday, Kim and Kourtney paid tribute to their late father, Robert Kardashian on what would have been his 76th birthday.
In tribute, Kim posted a throwback photo taken with her dad and said that she missed him "beyond understanding." Kourtney also took to social media as she remembered her "daddy" by posting two old pictures taken during her early childhood.
The Kardashian sisters worshipped their father, and when Kris Jenner addressed the issue of remarrying again, it didn't go over well with Kourtney.
According to Kris, Kourtney hated the idea even though she was 11-years-old when Kris and Robert split up, and the children's reaction made Kris think twice about dating.