Mark Wahlberg Defeats Dr. Oz during Their Much-Awaited Push-Up Showdown Amid Breakfast Debate
The awaited showdown of Dr. Oz versus Mark Wahlberg finally took place after much trash-talking. And it turns out the celebrity doc didn't need a defibrillator after all, as they stayed neck-in-neck until the last few seconds.
The challenge came about after Dr. Oz proposed a "ban on breakfast" during an interview early in January.
The celebrity doctor called breakfast a "publicity ploy," and said that people should eat their first meal when they are "actually hungry."
MARK'S INITIAL RESPONSE
A few days later, Mark posted a video for Dr. Oz, wherein he explained that they "have beef" over his statement because "food is your friend," and challenged Dr. Oz to a push-up challenge.
Serious about health and fitness, Mark is a firm believer that one has to supply the body with food regularly for it to function correctly and perform when needed.
THE SHOWDOWN
Access Hollywood host Mario Lopez joined them for the showdown that took place in Los Angeles at an F45 Training gym, as Mehmet and Mark readied themselves.
I squished him like a grape.
The pair decided on a race to 60 push-ups, and they matched well going up and down in tandem while keeping count of their progress.
However, in the home stretch with mere seconds to go before reaching their goal, Mark pulled ahead with quicker motions to take the victory.
THE AFTERMATH
Following Mark's win, he joked that the most impressive thing about their showdown is that Dr. Oz didn't need a defibrillator. 
Impressed by the celebrity doc's body hair as well, Mario Lopez kept the jokes going by saying that it "rivaled Chewbacca," while Mark added that one could "do anything with that."
Mark also posted a sweet snap of them together after the challenge with a funny caption sharing his victory with fans, which read:
"I squished him like a grape. But I'm going to skip breakfast tomorrow."
ON MARK'S HOMEGROUND
The F45 Training gym is like home to the fitness fanatic in Mark, and it should feel like home, as he bought a minority stake in the franchise in March last year, according to Bloomberg.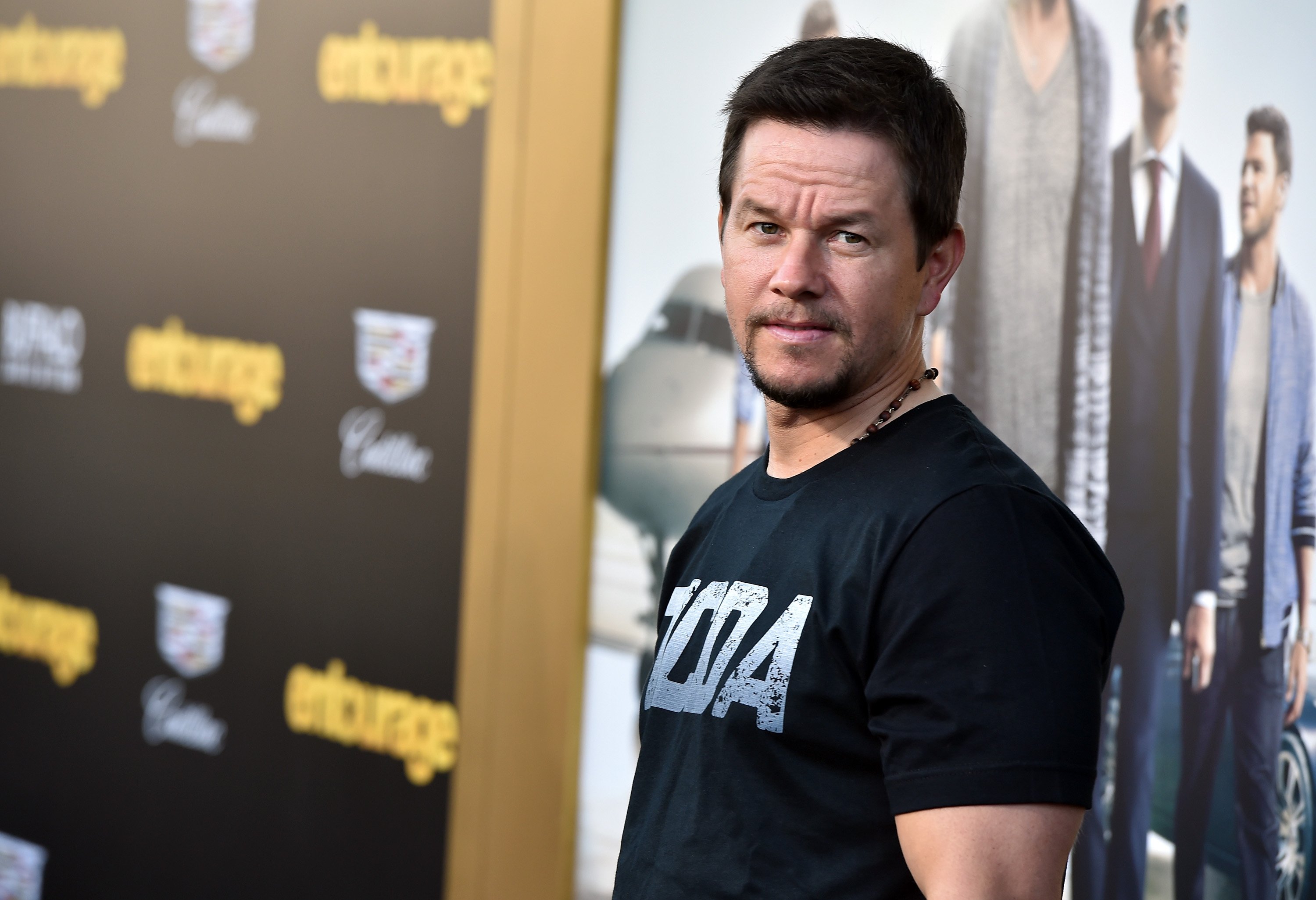 The company was founded in Sydney, Australia, in 2012, and after the investment from Mark Wahlberg Investment Group, the fitness franchise will use the funds to fuel expansion.
The actor's exercise regime keeps him in ripped shape, which takes a lot of discipline - a skill he credits for helping him achieve success in all areas of his life.
During his younger years, Mark Wahlberg enjoyed a lot of success as a part of the band, Marky Mark and the Funky Bunch, but distractions and a lack of discipline lead to harder times.
It's then that Mark realized he had to instill certain qualities into his life if he wanted lasting success.