Steph Curry & Wife Ayesha Dance Together in Romantic Video Captured by Daughter Riley
Fans have always been in awe of Stephen and Ayesha Curry's fairytale relationship. The mother-of-3 just gave us yet another snippet to fawn over.
Last week, the 30-year-old businesswoman and restaurant owner shared a video of herself and her basketball star husband dancing at home. The clip was recorded by their first-born child Riley, who gave viewers some funny commentary.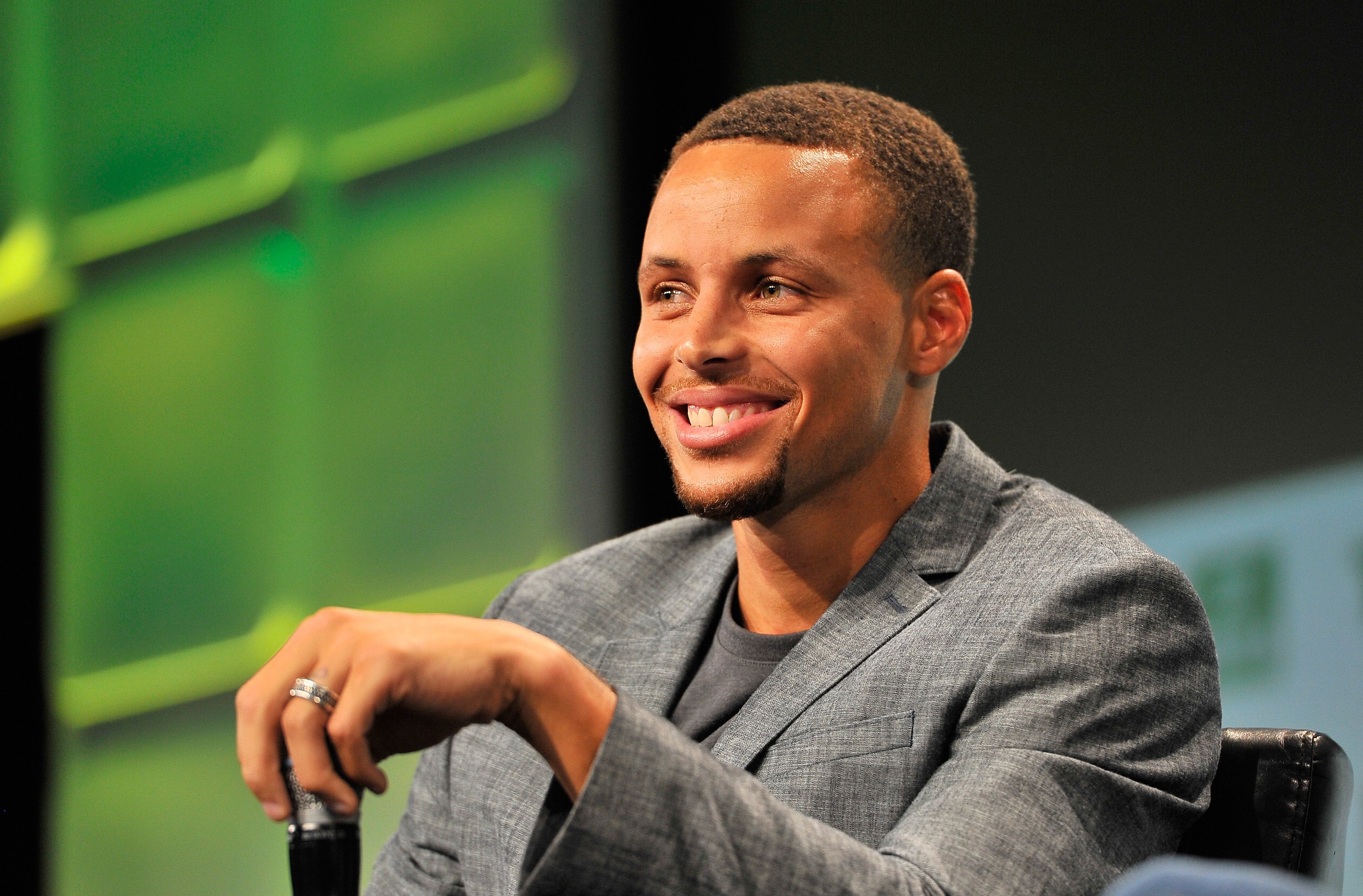 In the video, both Stephen and Ayesha slow dance barefooted, with Stephen tossing his wife for a couple of spins and the couple ending the whole routine with an embrace. Ayesha captioned the post,
"Riley's commentary ?. Going to have to change my phone passwords. 7 going on 17 with her wit. I hope we dance like this forever @stephencurry30." 
Stephen and Ayesha are the quintessential celebrity couple. One is an NBA superstar, 2-time league MVP, and 3-time league champion.
...Ayesha had been a tad reluctant to meet Stephen because of how popular he had been at their local Church.
The other is a world-famous chef, owns four restaurant locations, and has published a trove of highly-rated cookbooks.
Regardless, they've been able to make things work. The two have also not been shy about speaking on their relationship and everything that has transpired – marriage, merging business with family, and raising children.
However, things could have turned out differently for the celebrity couple. Last year, on their 8th wedding anniversary, People Magazine reported that Ayesha had been a tad reluctant to meet Stephen because of how popular he had been at their local Church. The celebrity cook said,
"We were just kids. He was the cute boy at church that all of the girls were obsessed with, so I made a generalization that maybe he wasn't for me."
Thankfully, things worked out, and we have one of the cutest families in NBA and perhaps the entirety of the celebrity world. 
Stephen and Ayesha have managed to spend more time with each other and their children – Riley, Ryan, and Canon – over the past few months. 
This is as a result of Stephen's broken hand, which he suffered while in action for the Golden State Warriors last October.
However, the 2-time MVP has made a full recovery, and fans can expect to see his dazzling skills on display on the court sometime this month.