Kylie Jenner and Travis Scott are Reportedly not Labeling Their Relationship Amid Reconciliation Rumors
After being spotted together more and more recently, Kylie Jenner and Travis Scott are in a "great" place in their relationship even though they are not ready to define it just yet.
Even though Kylie and Travis put their romantic relationship on hold last year, they amicably continued co-parenting their 2-year-old daughter Stormi. 
SPENDING MORE LEISURE TIME TOGETHER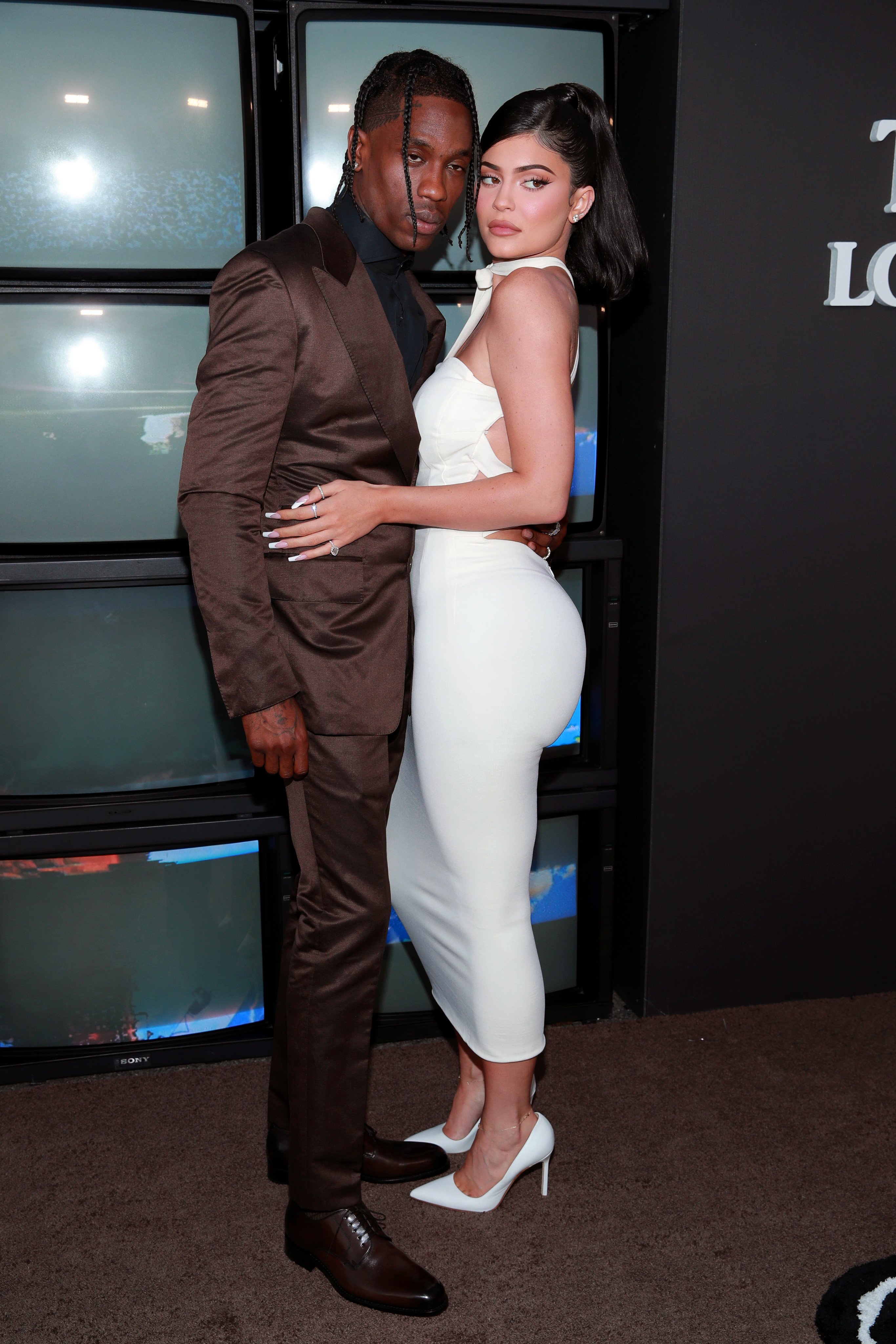 More recently, the pair began spending time together publically, apart from family time with their daughter, as Travis went with Kylie and her sisters Kourtney and Khloé Kardashian to an Oscars afterparty.
I love her mommy and I always will.
On Friday, the beauty mogul also shared a sassy snap of herself while traveling in a pair of Travis' Nike SB Dunk low-top sneakers not yet released at the time. 
In the picture, Kylie oozed confidence in gray sweatpants and a black leather jacket as she struck a pose with sunglass covered eyes. Resting head in hand in an airplane seat, Kylie simply captioned the shot "brb baby."
IN A HAPPY PLACE
Reportedly, it is not the first time Kylie and Travis took a break from their romance, but are dedicated to their number 1 priority - Stormi. Even so, a source told PEOPLE that the pair reached a sweet spot in their relationship and said:
"Things are great with Kylie and Travis. They are very happy. Kylie still isn't labeling their relationship. It seems they aren't seeing other people, though."
The couple went public with their relationship in April 2017 during Coachella, followed by Kylie falling pregnant soon after.
In February 2018, the proud new parents welcomed Stormi into the world, and Kylie confirmed their split on social media in October last year.
ONLY ADMIRATION FOR HIS GIRLS
During an interview last December, Travis called Stormi "one of the best humans" while he gushed about being a father to his daughter that is more like his "best friend."
While Travis finds inspiration in all the new ways she surprises him through her growth and way of thinking, he also spoke of Kylie with admiration, as he said:
"I love her mommy and I always will. The hard part about relationships is just trying to be in one without a million outside voices interfering."
When the Travis and Kylie Jenner took Stormi to the trampoline gym at Sky High Sports on February 23, the family had a fun day. 
Eyewitnesses shared how "sweet" the pair looked as they played with Stormi in Woodland Hills while they also stopped for a creamy indulgence in ice cream at "Afters."