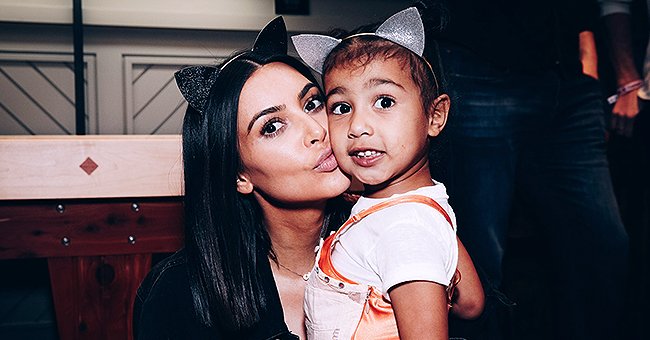 Getty Images
Kim Kardashian Shares Sweet Photo of Her Daughter North and Appears to Worry She's Growing up Too Fast
Star mom, Kim Kardashian, shared a swanky throwback image of her first child, and she couldn't help missing when "Northie" was a very little girl.
A few days back, Kim Kardashian West gave fans a glimpse at a beautiful throwback photo of North, and the celebrity mom gushed over how cute the now-big girl looked. In the photo, the little celebrity struck her diva pose in an all-black outfit that oozed class and style.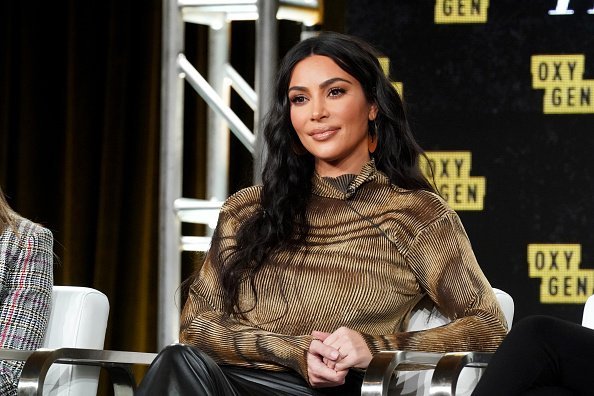 Kim Kardashian West speaking onstage during the 2020 Winter TCA Tour Day 12 at The Langham Huntington, Pasadena on January 18, 2020. | Photo:Getty Images
"NORTHIE" IS NO LONGER LITTLE
The black-and-white image showed North West rocking a chic feather boa dress matched with a pair of black boots. While North sported a mini mouse umbrella, her hair was styled in goddess braids.The caption reads:
"When Northie was so little."
Fans agreed with the star mom that the little girl has grown in so little time while they fawned over her lovely throwback image. A fan approved North's mashup while declaring that: "she is the queen of fashion."
Before Kim shared her nostalgic post, she and her daughter had a swell time visiting Paris for her hubby, Kanye West's Sunday service, which took place over the weekend at the Paris Fashion Week.
Kim was accompanied by her sister Kourtney. While Kim took along her daughter, North, Kourtney made sure to take Penelope with her. The kids had fun enjoying the thrills of playing around the Eiffel Tower.
Kim and Kanye's goal is to make sure their kids have a normal childhood.
The KKW founder has been in the spotlight for a long time, and she has gathered a substantial amount of fame and affluence; therefore, her kids live a privileged life.
However, Kim and Kanye's goal is to make sure their kids have a normal childhood. Although her children are mostly in the spotlight and probably know that they are famous, Kim works towards balance.
The SKIMS founder told Ashley Graham on her podcast that she and Kanye make sure to control how much their kids are in the media.
The mother of four said: "It really does depend on how we are feeling…" If she and her hubby have a feeling like the children have been on the show for a while, they try to cut back.
Please fill in your e-mail so we can share with you our top stories!