Maia Campbell Is Reportedly Not Doing Well as She Struggles with Drug Addiction & Asks for Change in ATL
The heartbreaking story of actress Maia Campbell's current situation is narrated by a concerned fan who often interacts with her on the streets of Atlanta, showing her tragic troubled state. 
On Facebook, an Atlanta resident named London Taj'ier reveals she often stops by the Texaco branch off Campbellton road, where a woman is often seen asking for money and rides. Whenever they see one another, she would compliment London and suggest that she should consider being in the entertainment industry. 
LL Cool J previously asked fans to help him locate Maria Campbell in hopes of providing her with the help and care she needs. 
MARIA'S CURRENT STATE
According to London, the woman is visibly in a bad state because of drug intake, and would often pimp herself out for money and drugs, which she felt was not something the woman should be doing. Right on time for Valentine's Day, their conversation went a lot longer than it usually does, and the stranger decided to let the woman know just how familiar she looked.
That was when Maria Campbell opened up about her life in the '90s, when she would be a constant face in different TV shows and music videos. While London was hesitant to believe at first, Campbell pulled out a phone and proved that she once was the actress that she's describing herself to be. 
A SHOCKED FAN'S REACTION
Shocked that she was talking to someone she completely adored growing up, Taj'ier couldn't believe that Maria Campbell was in such a heartbreaking state, far from where she used to be. 
"I almost started crying as I spoke with her on Valentine's Day. I absolutely adored her growing up! Never in a million years would I have thought Maria Campbell would be complimenting me and asking me for help. I told her how much I loved her as a young person and how I always thought she was so beautiful and talented. "
REFLECTING ON WHAT HAPPENED TO MAIA
Wondering what exactly happened to Maria that caused her to wind up begging for money in the streets, London said that at one point in her life, she "lost sight of her value, gave up, and allowed herself to be used and abused by just about any and everybody in Hollywood and Atlanta."
Campbell's promising career began at 16, when she starred in the likes of "Poetic Justice," "Thea," "South Central," and of course, LL Cool J's "In The House." She received a Young Artist Award for her portrayal of her role on "In The House" in 1996, and appeared on multiple other movies and shows in the early 2000s.
HER CAREER'S SUDDEN END
Unfortunately, her career came to a quick stop after she struggled with bipolar disorder and drug addiction. She was once married to Elias Gutierrez, and together have a daughter named Elizabeth Elisha. The star lost custody of their child a year after she was born due to her decision to stop taking medication for her bipolar disorder.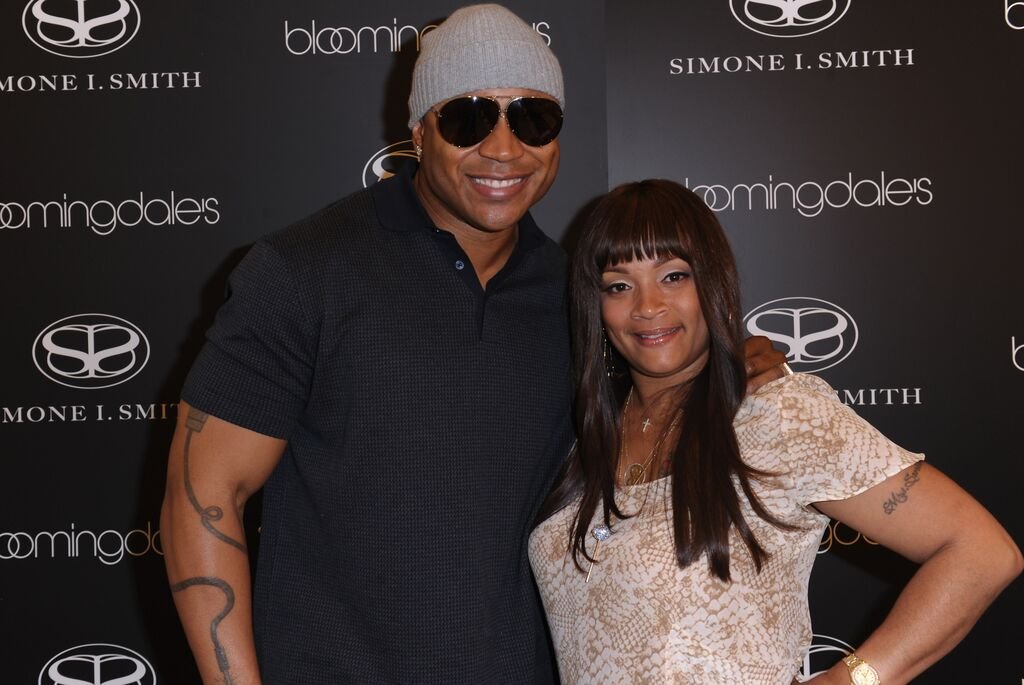 Hoping to help an old friend, LL Cool J previously asked fans to help him locate Maria Campbell in hopes of providing her with the help and care she needs. After a video of the actress leaked on the internet of her asking for drugs while pumping gas with a missing tooth, LJ urged people not to film her, but instead help her. 
Instead of pulling out your phone and filming someone who's obviously having trouble. Maybe lend a helping hand? A kind word? @MaiaCampbell

— LLCOOLJ (@llcoolj) July 10, 2017
This is something that Maria Campbell clearly still needs even four years after LL first posted about it, especially since the new report from a person she constantly interacts with proves that she is still in a bad state and is in need of help.