Trevor Noah Explained Being an Advocate for Not Living Together Even If You're Married
Married couples usually do live together, but comedian and television show host, Trevor Noah, is against that norm and believes that couples don't have to live together.
"The Daily Show" host, Trevor Noah, 36, was live on an interview session with Howard Stern of Sirius FM in November 2019, where the comedian answered questions about his relationship philosophy and marriage. 
Howard asked the host about his lowkey profile when it came to relationships, and Trevor said that he wasn't a fan of the celebrity lifestyle.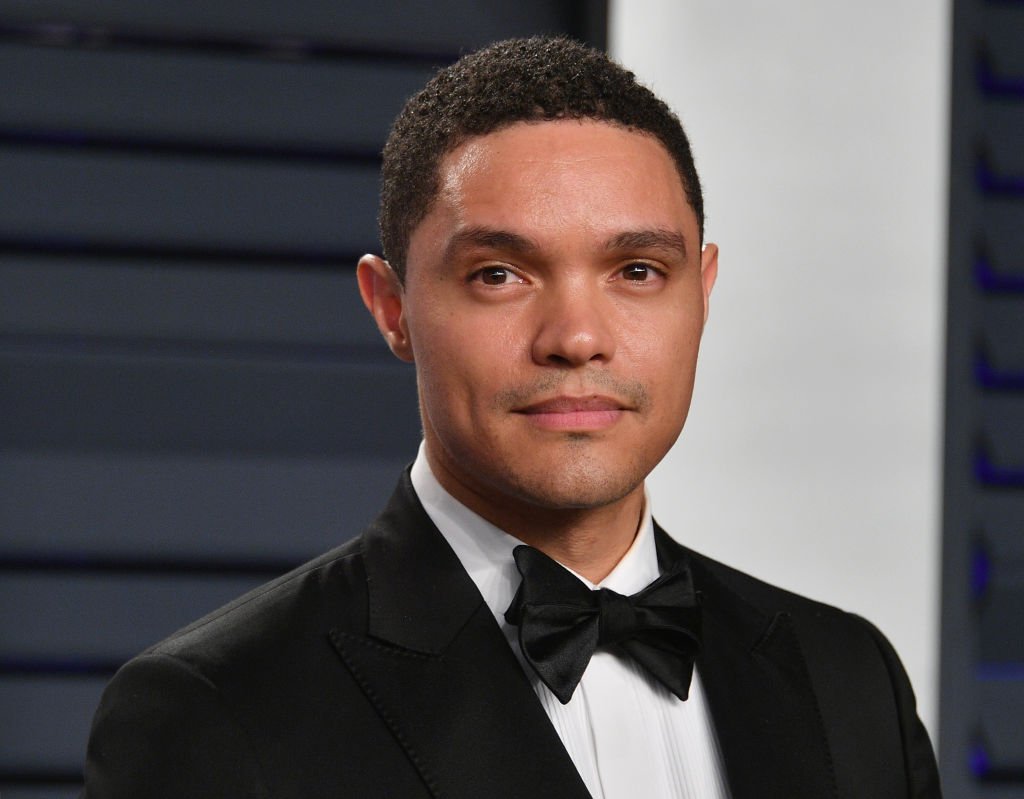 WILL TREVOR EVER GET MARRIED?
Trevor Noah further said that he was more drawn to real people. Howard kept on probing, asking the South African where he met with women, to which Trevor, with a straight face, answered, saying, "Everywhere."
Then came the marriage question. Howard asked the 41-year-old about his thoughts on marriage, and if he saw himself getting married. Trevir explained that he wasn't opposed to getting married. 
Howard wasn't letting go, and still probing, he told his guest that he (Trevor) may never get married or could also end up changing his mind, and end up settling down. 
The television show host, however, said that his only concern was the present moment and that such was his guiding principle. 
He further emphasized that it was important for people to be honest with each other when they meet because honesty in relationships would mean fewer disappointments or situations of heartbreak in the future. 
LIVING TOGETHER AS A COUPLE
After Trevor was done explaining the need for honesty in relationships, Howard said that was the reason he advocates that people in relationships live together before marriage.
But he was cut short by Trevor, who said he wasn't a fan of living together either before or after marriage. The comedian added:
"I think one of the reasons people get divorced or relationships break up is because of this cohabiting [expletive] that we have come to believe that relationships are supposed to be."
TREVOR HAD TO DEAL WITH LOW SELF-ESTEEM
Trevor is not much of a relationship expert and used to find it hard to speak with women. He made these admissions in an interview with "People TV," where it was revealed from his book, "Born A Crime," that he was always in the friend zone with the ladies he was interested in. 
The South African comedian was asked how he managed to evolve from being an "acne-covered" and "awkward" Trevor to who he is now.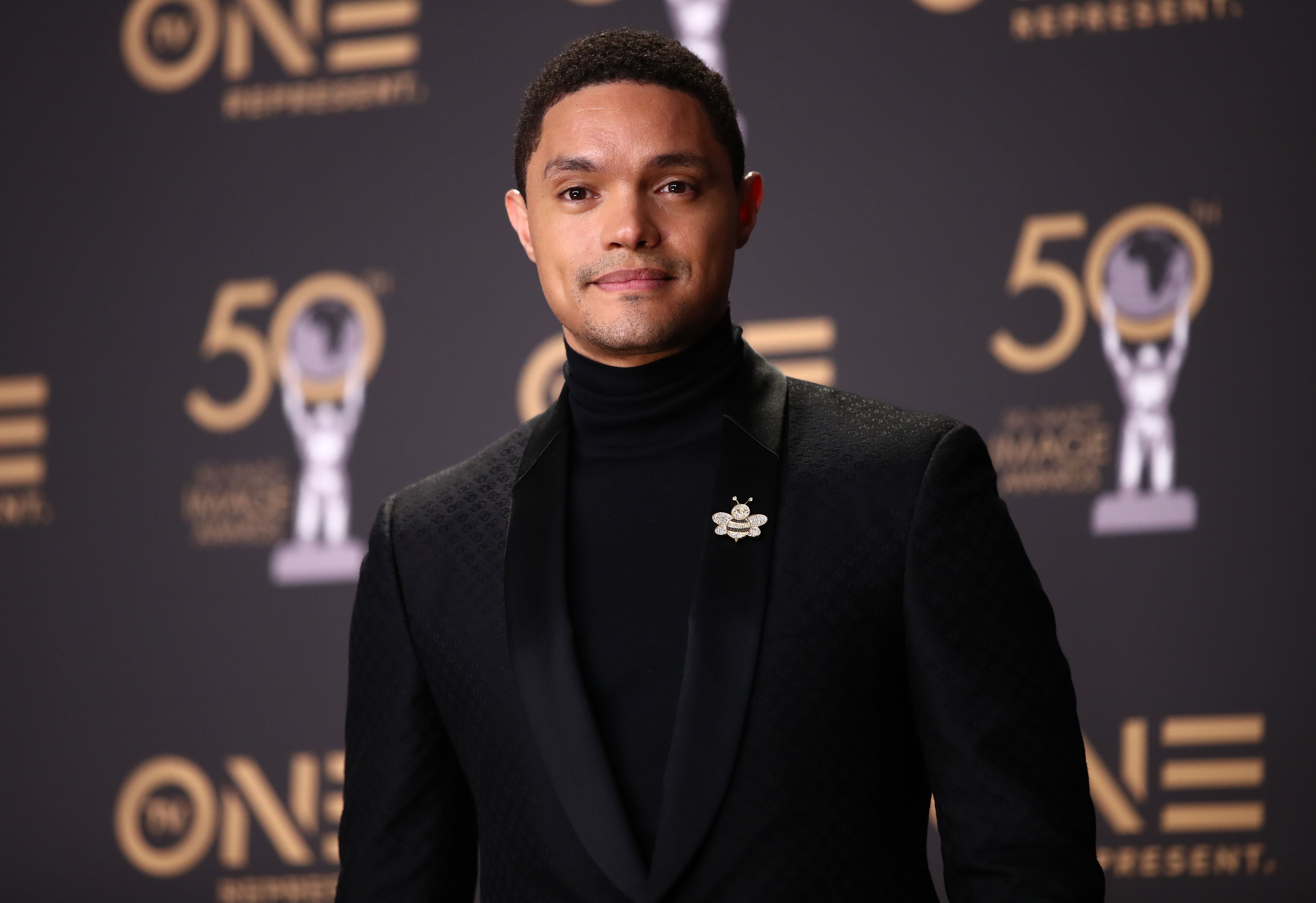 He explained that having pimples all over his face pushed him to work on his self-esteem and also to work hard. He also gave a flirting tip for guys trying to woo a lady. 
The 36-year-old said that one must not begin with a joke, as doing so was the most terrible way to start a conversation, and could ruin everything, especially when there is no context to the joke. 
TREVOR NOAH'S RELATIONSHIP WITH JORDYN TAYLOR
One may be forgiven to think that Trevor Noah has never been involved in a relationship, but that is not true, the comedian was in a serious relationship with singer and model, Jordyn Taylor, from 2015 until their breakup three years later. 
While dating, Trevor and Jordyn kept their relationship private, though they were caught on dates by cameramen, and Jordyn did share some cute snaps of themselves on social media. They also attended red carpet events together.
It was revealed that Jordyn left her home in California to move to New York so that she could be closer to her man. Trevor also took her to South Africa, showing that they had plans to take their relationship to the next level.
However, before agreeing to date the comedian, Jordyn had to deal with her broken heart. She was formerly engaged to boyfriend of five years, Guliano, who died in an accident. Jordyn and Guliano were so much in love and did almost everything together. 
The tv host also had his experience with heartbreak, after he made his move from South Africa to New York permanent, leaving behind his ex-girlfriend, Dani Gabriel. The ex-lovers were so close and were even rumored to be engaged. 
Dani, however, couldn't leave South Africa to go with her boo to the United States, as she had a thriving physiotherapy practice in the African nation. They, however, remained friends after their split. 
THE BREAKUP WITH JORDYN
Trevor and Jordyn's relationship finally ended after the latter revealed this herself during a live question and answer session on Instagram in early 2019. 
Responding to a fan asking her if she loved Trevor Noah, Jordyn replied that she did, but she and the comedian had broken up in the past summer. 
TREVOR AFTER HIS SPLIT WITH JORDYN
In the aftermath of the breakup with his girlfriend, the comedian bought a $20 Million Bel-Air Bachelor Pad, possibly a sign that he had moved on from the split. 
The bachelor pad features a top-of-the-line security system, a garage that can contain three cars, a home theatre, a swimming pool, and a saltwater aquarium. 
The big house also has four bedrooms, including a master suite with two bathrooms, dual closets, and a wraparound terrace. 
There has since been no news of a budding relationship since his breakup, but it seems he is not ready for one at the moment.