Savannah Guthrie from 'Today' Is Proud of Herself after Completing 30-Day Yoga Challenge
"Today" show host Savannah Guthrie is celebrating after completing a 30-day yoga challenge and showed off her impressive new moves with a backend pose.
On March 1, Savannah completed a 30-day yoga challenge with her colleagues and friends at the "Today" show and shared the achievement with her fans.
After taking on Adriene Mishler's Home 30 Day Yoga Challenge together, Savannah and her fellow participants promised each other they wouldn't skip a day no matter what, and the efforts paid off, as Savannah wrote:
"I think we are all walking a little taller, a little straighter, a little prouder. Basically, we feel like nama-stars! Even my kids started doing yoga with me!"
In the update, which featured a slideshow of images taken during the challenge, Savannah also thanked Adriene for being a "kind" and "gentle teacher."
Amazed at being able to do things she had last been able to since before having children, Savannah added:
"I honestly thought this was part of my past: some lost strength and balance and motivation - yes, lost to me, but totally worth it."
Having completed the challenge had a boosting effect on Savannah, who faced a difficult few months.
In December, the 47-year-old underwent retinal detachment surgery, after her 3-year-old son Charley accidentally hit her in the eye with a sharp part of a toy in November.
Initially, Savannah was hopeful that laser treatments would treat her injured retina. But after five treatments failed to correct the issue, only the surgical option remained if she wanted to recover her quick failing eyesight.
On the first day of her absence from the "Today" show, Craig Melvin and Hoda Kotb shared the news of Savannah's eye surgery with viewers and wished her a "very speedy recovery."
The operation turned out to be a success, but the recovery turned out to be "tough." The "Today" anchor had to stay facedown for the entire first day after her surgery.
Apart from developing aches and pains in places she never knew existed, Savannah is also mom to toddlers, which collectively made that first day "hard."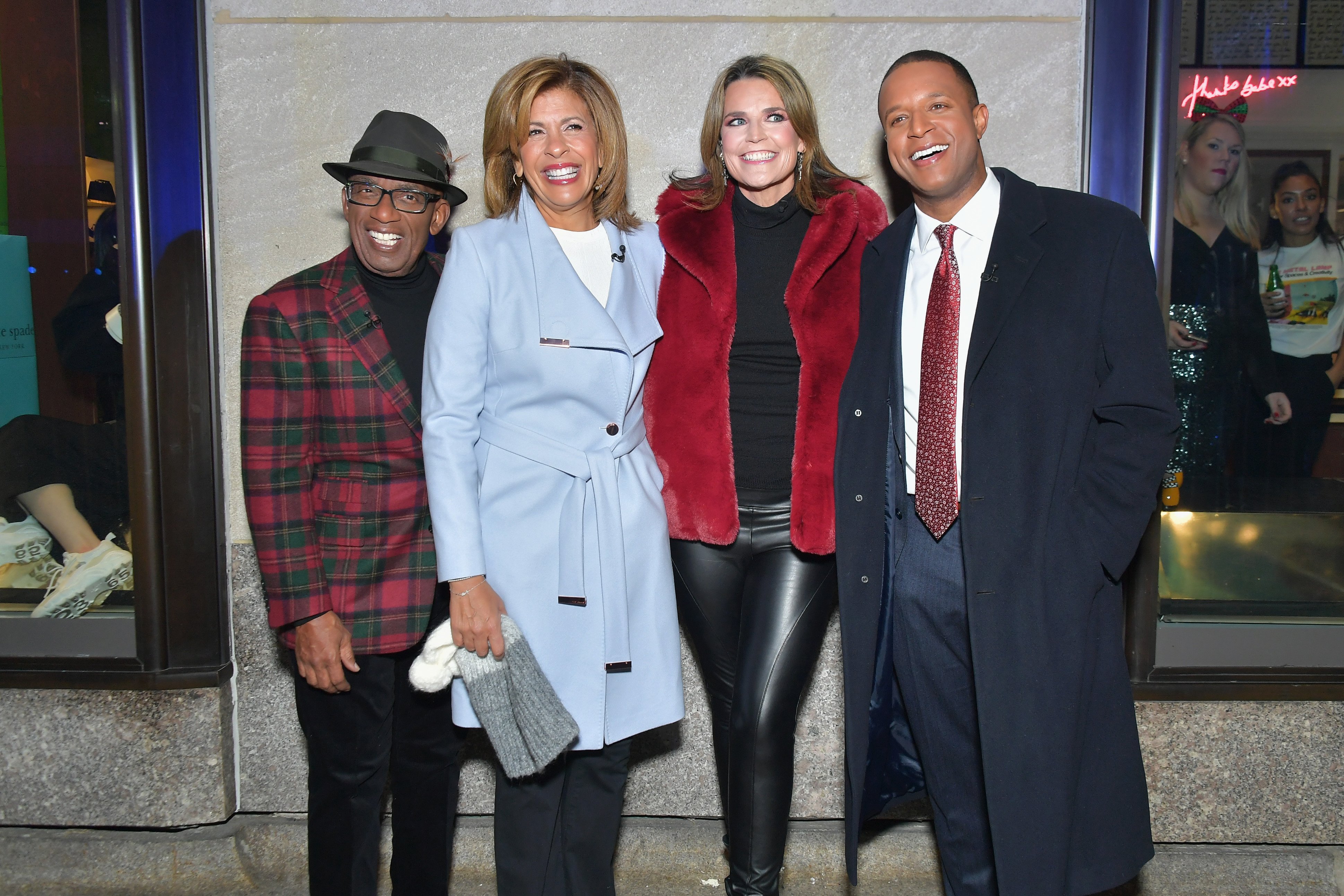 Finding humor in the situation, Savannah told PEOPLE during an interview in December that she looked "ghastly" and likened the state of her face to that of a "prizefighter who lost."
On Monday it was Savannah Guthrie's turn to send Hoda Kotb "best wishes," when she announced to the viewers that her co-host is absent because she is sick.
Sharing that Hoda has the flu, Savannah said that her co-host is likely to be out of action until "mid-week, maybe longer."