Gabby Sidibe Flaunts Slimmer Body in Shiny Gown as She Dances with 'Empire' Costars in Video
Gabourey Sidibe showed excitement over her new weight. She recently flaunted her slimmer body in a blue outfit as she danced crazily with some of the "Empire" casts.
The 39-year-old seemed overjoyed during a recent appearance on the show's last season. Gabby's light blue flowing dress, detailed jewelry, and hairstyle was not the only fascinating thing about her.
Neither was the versatile dance steps of the onscreen star the only eye-catching moment for her fans.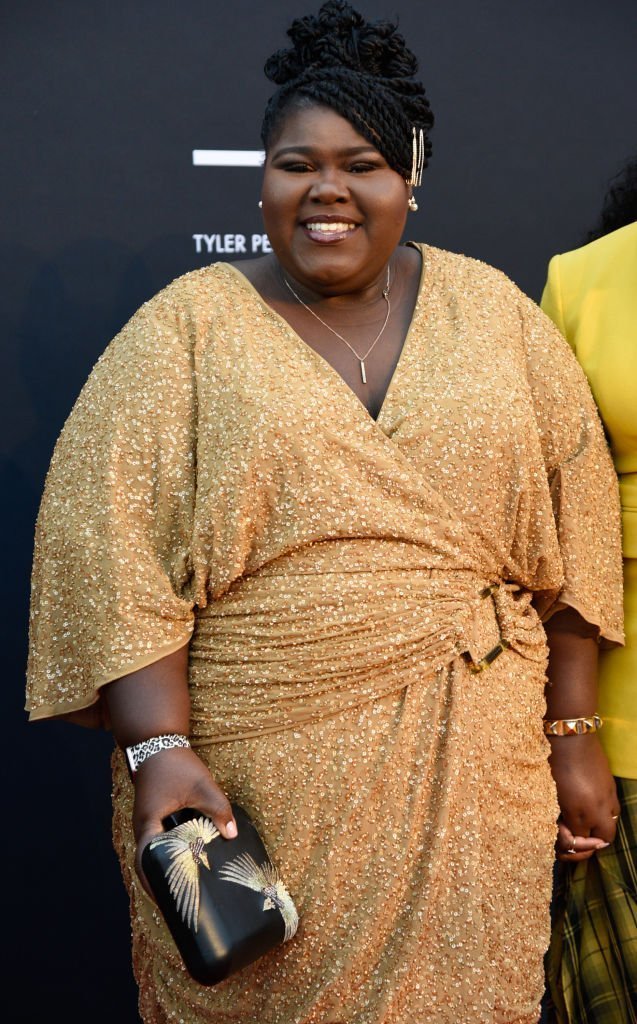 Something else such as Gabby's slimmer body made the headlines; this was probably her intention, considering the way she moved to the rhythm of the song.
Fans couldn't help but throw in their support at the lively clip. Some of the comments also signified that "Empire" viewers couldn't wait to watch the newest episode.
While Gabby appeared thrilled to have a slimmer body, after shedding some weight, in her new post; she also has everything in her life ⁠— her relationship with beau Brandon Frankel ⁠— falling into place.
She equally detailed the numerous gifts such as hoodies and matching attires that make her incredibly happy.
The couple recently confirmed their relationship via a series of posts on social media. Towards the end of last year, Gabourey received a heartwarming and lengthy message from Brandon, describing her as his "Queen."
The post saw the pair twinning in matching colored outfits with inscriptions of "King" and "Queen" on their shirts. Brandon's adorable comment didn't end with praising his queen but publicly declaring his undying love for his heartthrob.
He wrote, "...I love you more and more every single day which seems impossible but continually amazes me...I love being your forever- Dork."
Gabby isn't just the woman of his dreams but is described as a "ball of sunshine" and a mentor who continually pushes him to excel.
The TV personality reciprocated the love by stating her gratitude to her man. She equally detailed the numerous gifts such as hoodies and matching attires that make her incredibly happy.
Sidibe is living her best life with Brandon, who loves her unconditionally, and she has successfully carved a niche for herself in Hollywood, alongside her prestigious awards.