Kate Middleton Wore Boots That Are Reportedly 15 Years Old for Farm Visit during Royal Tour of Ireland
During her tour of Ireland, Kate Middleton recycled her favorite pair of decades-old leather boots while joining Prince William for a tour of a farm in west Dublin.
Every woman has their go-to style favorite; from a little black dress to a comfortable pair of shoes, there is always that one item of clothing you can't get enough of.
For Kate Middleton, her favorite accessory is her pair of leather equestrian boots. During her tour of Ireland, she recycled the pair while touring a Teagasc research farm in County Meath.
The Duke and Duchess of Cambridge heard more about @Teagasc Research Farm's pioneering research to promote sustainable farming across Ireland, where they spoke to a group of farmers who have implemented the research into their own practices #RoyalVisitIreland pic.twitter.com/8eyATi1gtx

— The Duke and Duchess of Cambridge (@KensingtonRoyal) March 4, 2020
Kate joined her husband, Prince William, on a tour of the farm to learn about some of the revolutionary changes being made by Irish locals in adopting sustainable farming methods.
This wasn't the first time Kate visited a farm, in February she made a surprise visit to "The Ark Open Farm" in Newtownards, Northern Ireland. 
She also wore the same pair of boots when she joined a group of children playing with some of the farm animals. According to Daily Mail, the knee-highs were bought by Kate over 15 years ago and retail at over $600. In a post by the designer Penelope Chilvers, she said:
"I'm thrilled to see HRH Catherine wore her Long Tassel boots again today on a surprise visit to Ark Farm in Belfast, as always, dressed for the rural occasion with inimitable and effortless style."
According to PEOPLE, the shoe has now been budded the "long tassel" boot. In her post, Penelope gushed over her design with a quote from British Vogue saying:
"HRH the Duchess of Cambridge is inseparable from her Long Tassel Boots' and 'clearly subscribes to the buy better, but less ethos', something close to my own heart."
The Duke and Duchess of Cambridge are at @teagasc in Grange, Co. Meath to hear about sustainable farming and the research centre's Derrypatrick here: pic.twitter.com/9JEUckjH8u

— Emily Nash (@emynash) March 4, 2020
It is reported, Kate's go-to boots precede her time in the Palace. She had them when she was a student at St Andrews' University.
It is believed that she has had the pair since 2004 and was first pictured wearing them in 2005 at the Gatcombe Festival in Gloucestershire.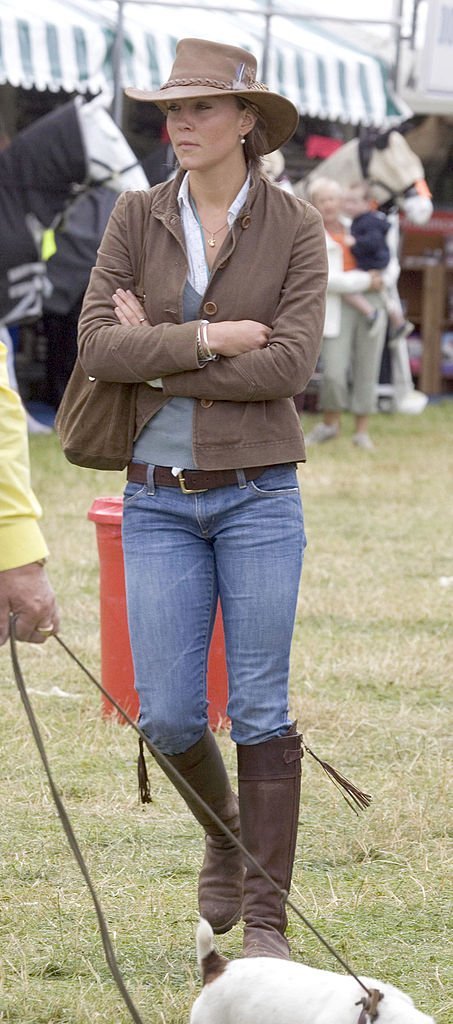 The boots are a handy item for 
Kate
, who, like her husband, William enjoys spending time with their family outdoors.
During their children's school break in mid-February, the family spent time at their country home in Norfolk, where they visited the local dairy farm and helped care for and birth some of the lambs. She probably wore her infamous boots during her break on the farm.