Barack and Michelle Obama's First Date and Memorable Kiss — inside the Couple's Love Story
Former President Barack Obama and his wife Michelle are considered one of the most powerful and exemplary couples in the U.S. They have been married for 27 years. Still, it took Obama several tries before Michelle agreed to go on a date with him back in the late '80s. 
Michelle and Barack Obama's love story is not something out of a fairytale book story, but they have come a long way from the two budding law associates that met at a law firm back in 1989.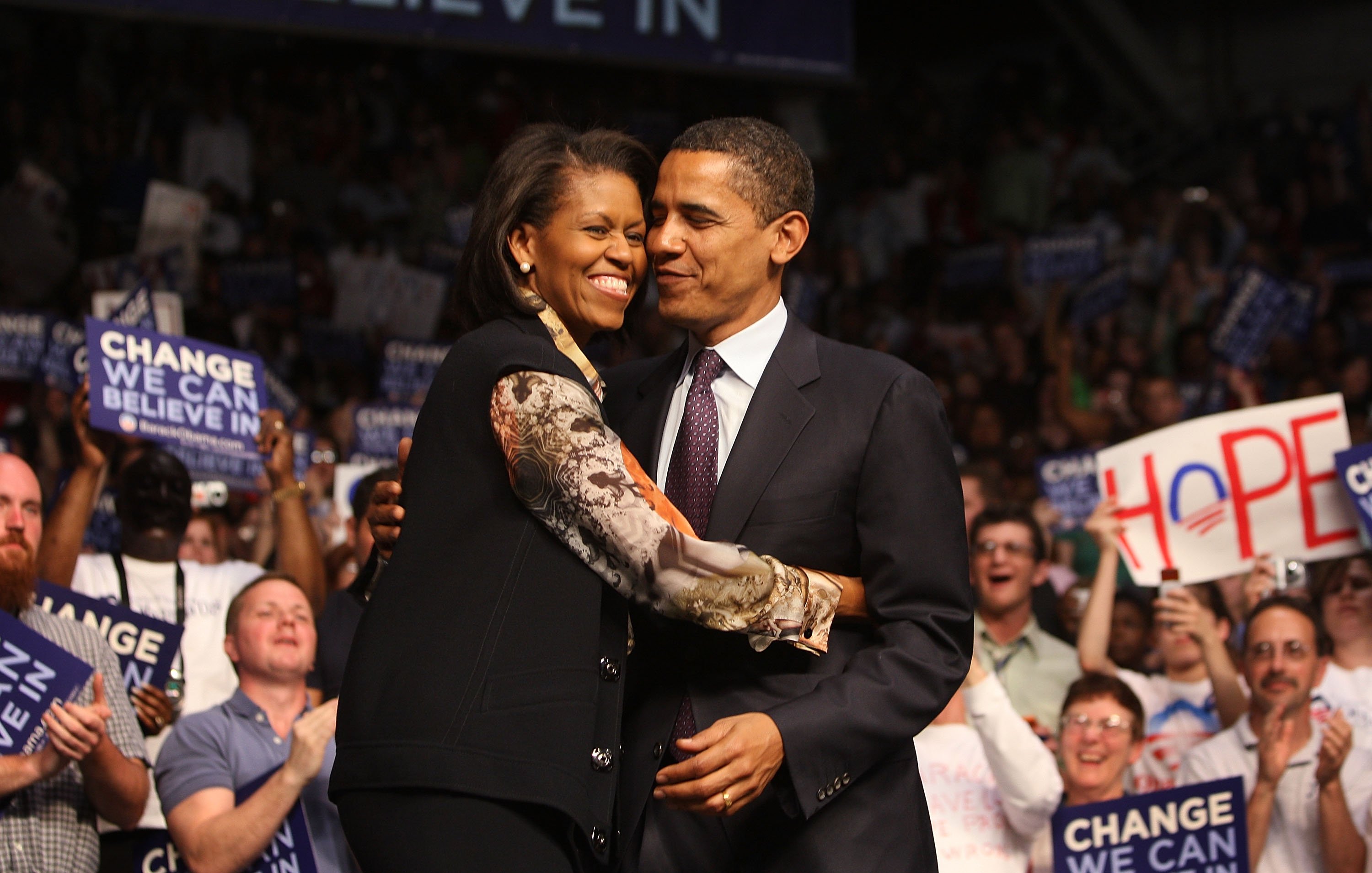 It's safe to assume Michelle Robinson never expected to become the first lady of the United States when she first accepted a date with a man she first described as "a guy with a big smile and a whiff of geekiness," and yet, life had other plans for the pair.
BARACK MEETS MICHELLE
A young Barack Obama was studying at Harvard Law school when he decided, thinking mainly of his student loans, to take a summer job at Sidley & Austin, a law firm in Chicago.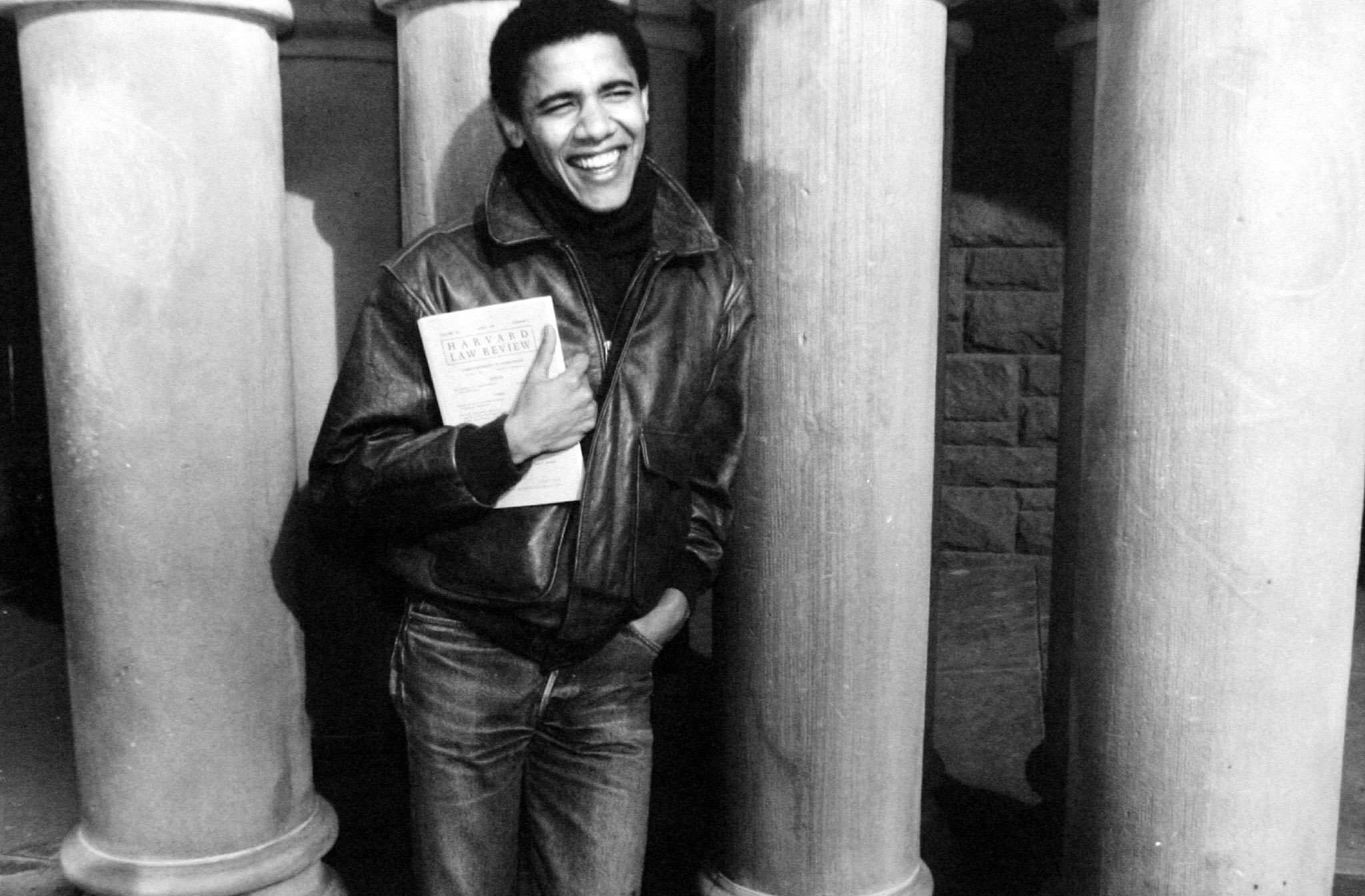 Michelle, who had also studied law, was working at the firm and assigned as Barack's adviser, who would teach him everything he needed about the firm.
Obama recalled in the "O Magazine" in 2007:
"I remember being struck by how tall and beautiful she was. She, I have since learned, was pleasantly surprised to see that my nose and ears weren't quite as enormous as they looked in the photo I'd submitted for the firm directory."
The pair's relationship was strictly professional at first. Barack had asked Michelle out on several occasions, and she had said no every time, claiming that it wasn't politically correct considering she was his advisor.
But it was more than that. Before meeting Barack, Michelle had made the resolution of dedicating one hundred percent to her job, and not once, she wrote in her book "Becoming," she thought about him as someone she would want to date.
PERSISTENCE IS THE KEY
Despite Michelle's determination to keep things professional between them, she relented when Barack offered to quit his job.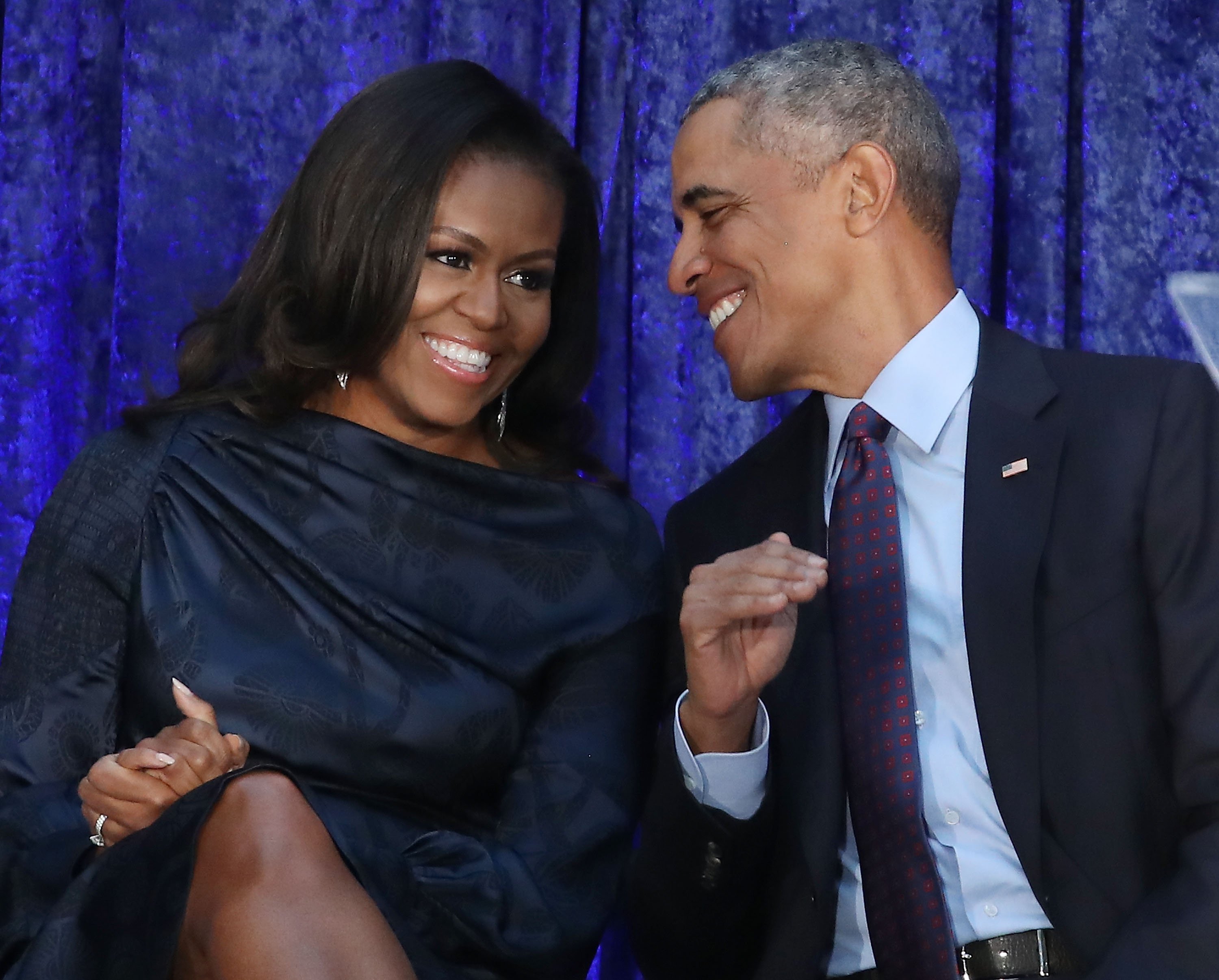 Although it wasn't their first "official date," Michelle and Barack went for ice-cream after returning from a company barbeque for one of their law firm's associates.
"By the time we pulled into the neighborhood, the tension lay thick in the air between us, like something inevitable or predestined was about to happen," Michelle recalled in her book.
Barack invited Michelle the finest chocolate ice cream Baskins & Robins had to offer, and they found a spot to sit on the curb. There, Barack kissed her, "and it tasted like chocolate," he said.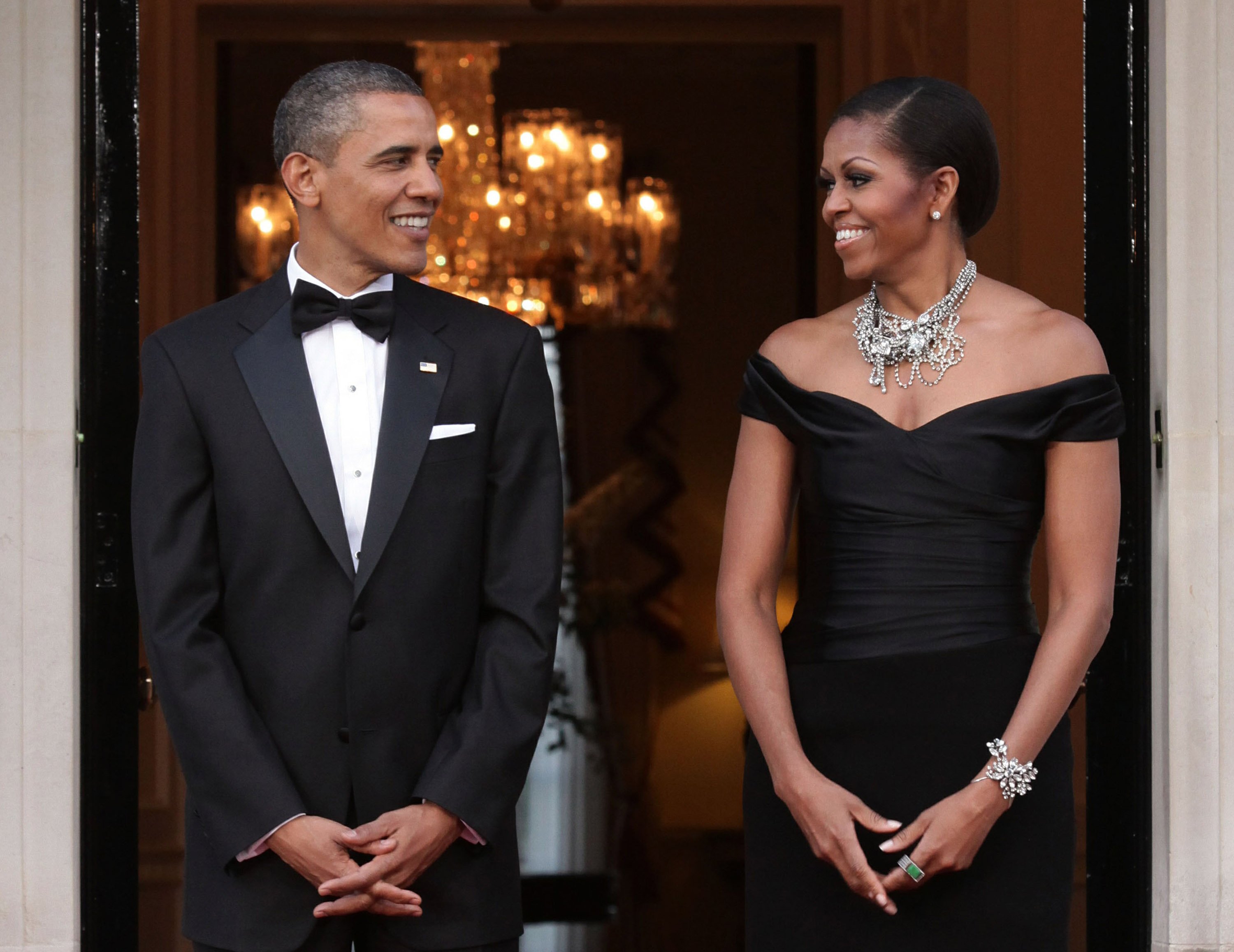 THE FIRST OFFICIAL DATE
After Barack had charmed Michelle on that night, he took things up a notch with their first "official" date as a couple.
They started at the Art Institute in Chicago, where the former president showed Michelle his artistic side, and they had lunch at the same place, sitting by a romantic fountain.
Later, they took a walk and ended the day at the movies, where they watched Spike Lee's "Do The Right Thing."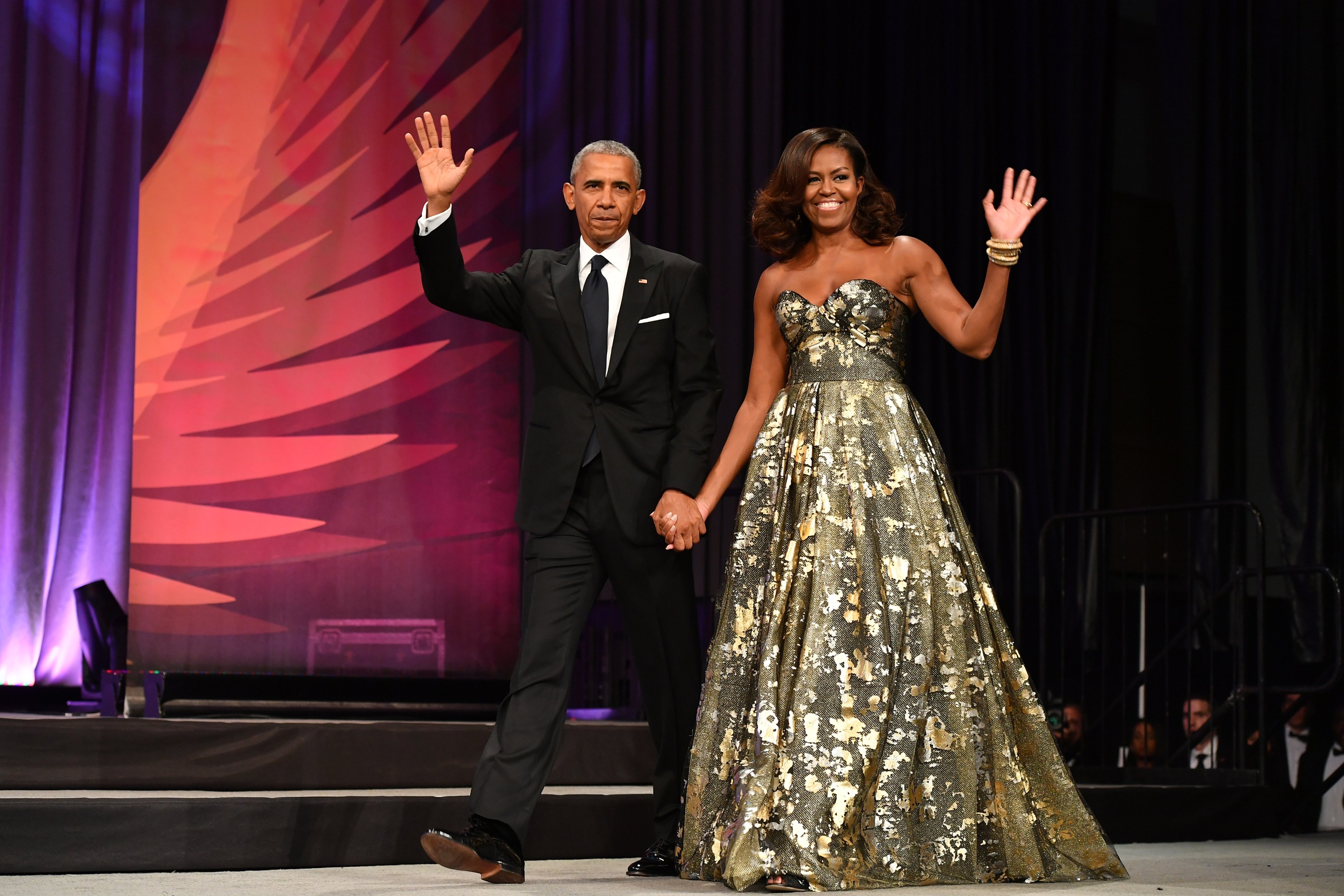 "He showed all the sides," Michelle recalled of the date. "He was hip, cutting edge, cultural, sensitive. The fountain? Nice touch. The walk— Patient."
That night, they ran into Newt Minow—a law associate at their firm—and his wife, something that Michelle had dreaded because she wanted to keep the relationship away from people that might judge them at the office.
"Michelle was very embarrassed because she felt that as his supervisor, she shouldn't be dating him. It made no difference to us that she was dating him," Minow told TODAY.
MAKING IT OFFICIAL
According to Michelle, whenever the topic of marriage came on, Barack made an argument out of it, saying that marriage wasn't necessary if two people really loved each other.
He knew the subject bothered Michelle, who was not afraid to fire back, so he used it to propose to her, as she recalled on "The Late Show with Stephen Colbert."
They were having a celebratory dinner after Barack passed his bar exam, and out of nowhere, he brought up marriage to get Michelle revved up. As she was in the middle of the discussion, a waitress approached with a platter and placed it in front of Michelle.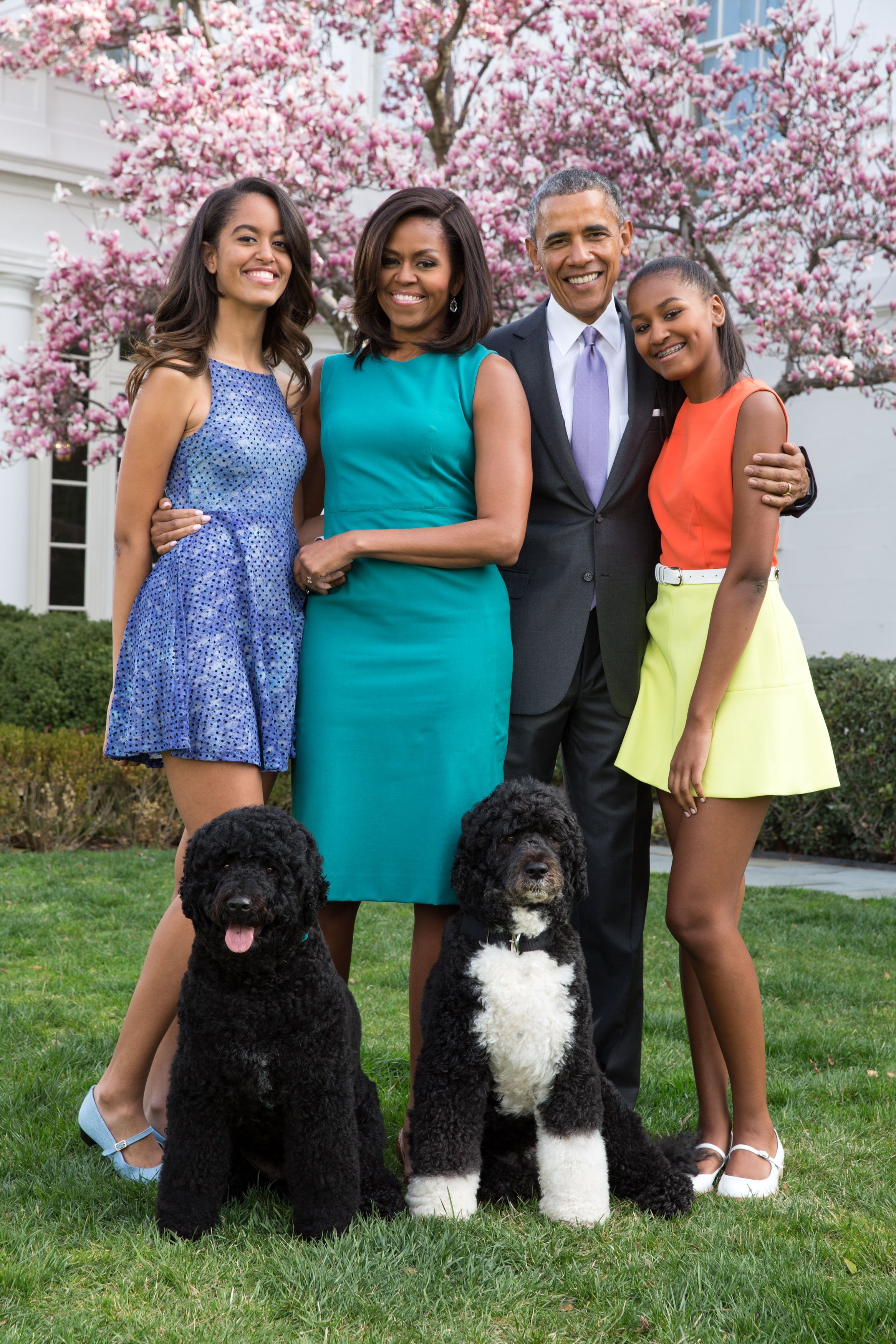 The platter had dessert and a ring box in it. Barack then opened the box and said, "Now that ought to shut you up."
They got married on October 3, 1992, and are now the proud parents of two beautiful daughters: Malia, a Harvard student, and Sasha, who recently graduated from high school.