Pat Boone Once Opened up about Losing His Wife of 65 Years Shirley
Iconic 50s crooner Par Boone speaks about losing his wife of 65 years, Shirley.
Pat Boon and Shirley Foley met at 16 in high school, and it was love at first sight. Neither of them imagined that one of them would have to carry on without the other.
But in 2019, after 65 of marriage, Pat Boone found himself alone, after his beloved wife passed away at the age of 84.
Shirley was the daughter of country singer Red Foley, the wife of legendary 50s crooner Pat Boone, and the mother of singers Debby and Cherry Boone.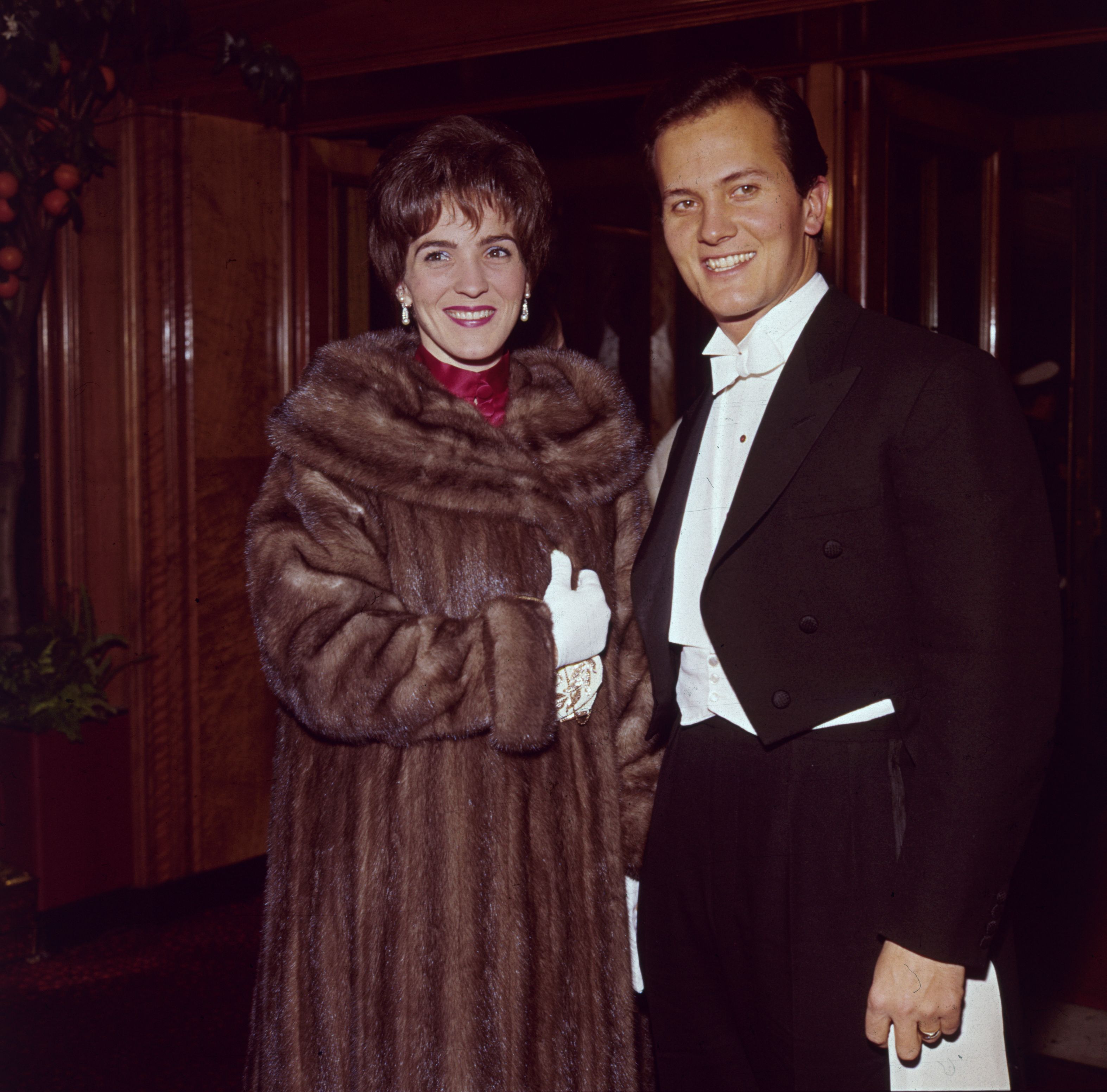 PAT BOONE'S WIFE PASSES AWAY
The beloved wife and mother of 4 daughters, grandmother of16, and doting great-grandmother of 10t, died in her home in Beverley Hills, õf a complication of vasculitis, with which she had been diagnosed a year before her death.
Shirley passed away surrounded by her daughters, Cherry, Lindy, Laury and Debby Boone, who sand to their mother as she was dying.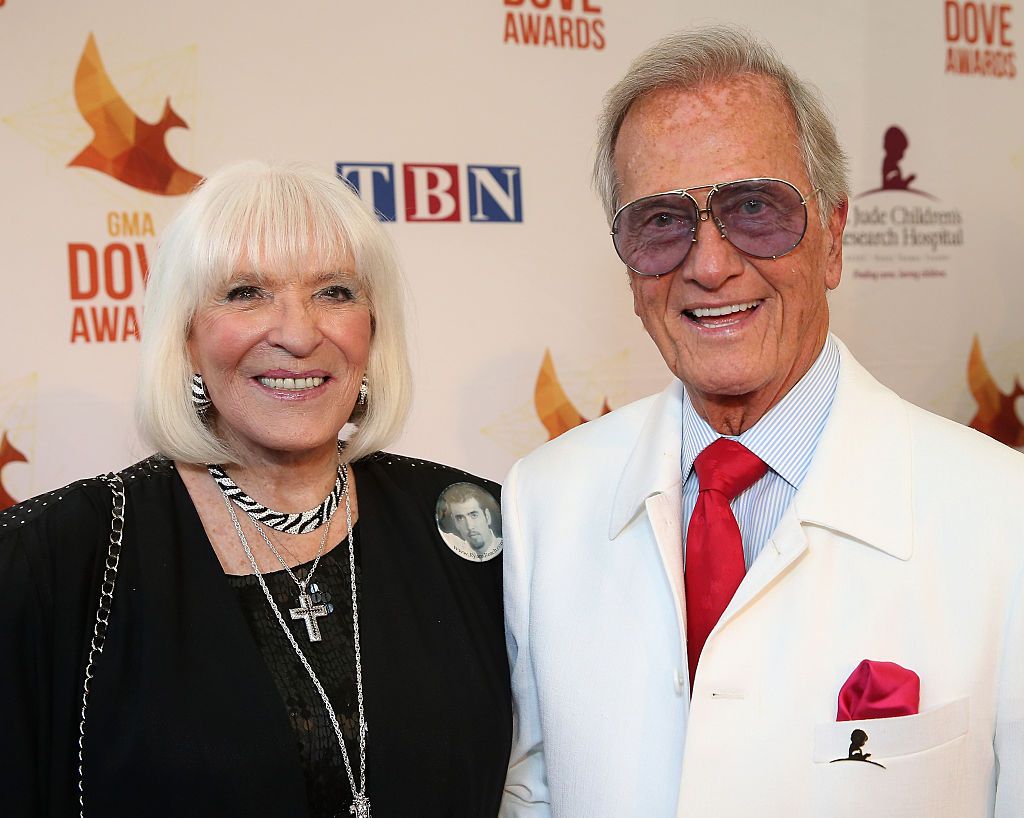 A LIFE SURROUNDED BY MUSIC
A more appropriate send-off could not be imagined for Shirley Foley Boone. After all, Shirley was the daughter of country singer Red Foley, the wife of legendary 50s crooner Pat Boone, and the mother of singers Debby and Cherry Boone.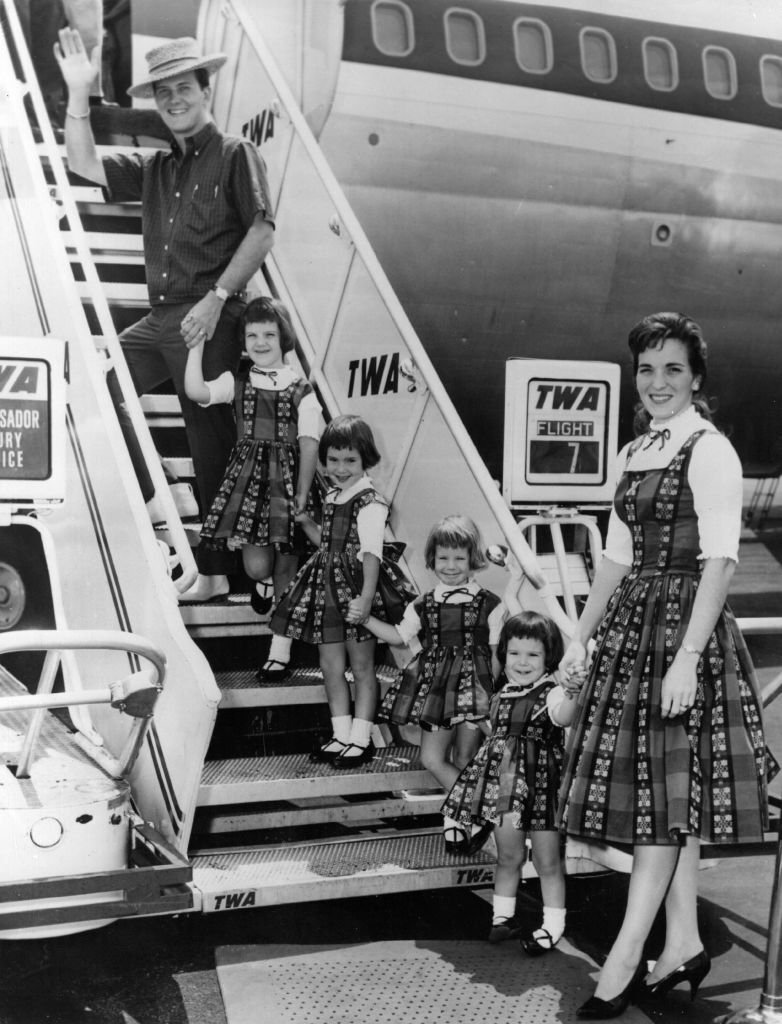 A LOVE FOR LIFE
Boone, who had revealed that he and Shirley had started holding hands the day they met, was devastated. On his wife's death he stated:
"I've parted with my better half for a little while ... but we don't die, we just move on to another place, and today was moving day." 
Boone, a devout Christian all his life, went on to express his belief that he and Shirley would be reunited one day. He said:
"She's changed her address, is all and moved to a different mansion that I expect to join her in one day."
UNITED BY FAITH
The Boones had always attributed their successful marriage and their loving family to placing their faith above all else. It was that faith and their love for each other that kept their marriage strong, despite the attention of the press, and Boone's fame. He revealed:
"You make your commitments to God and each other, and in troubled times, you hang on to the commitment to God, and to your kids." 
ALWAYS ON HONEYMOON
Boone confessed that he and Shirley would often slip away and go on "second" honeymoon cruises together all over the globe. Bone also accompanied with Shirley when she traveled in support of the charity she'd created, Save the Refugee, which eventually became Mercy Corps.
GIVING BACK
Boone revealed that nurturing and giving back were at the core of Shirley's character. Shirley's nature was to love unreservedly. She was deeply touched by the refugee crisis in Cambodia in 1979 and decided to act. Boone said:
"[Mercy Corps] continues to grow, and all of this started from her tears and her conviction that we could do something. She was always ready to interrupt what she was doing and help somebody else."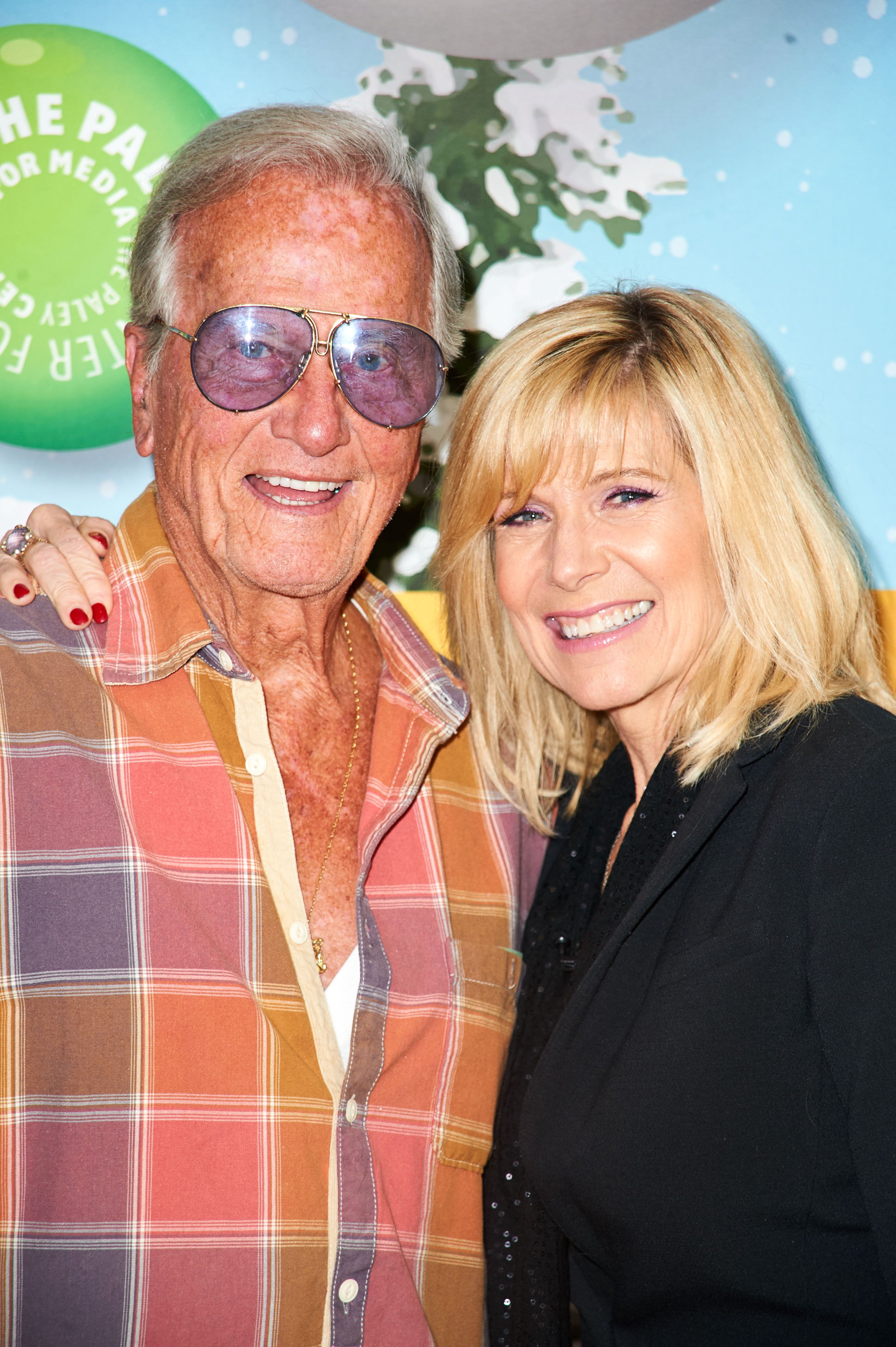 SHIRLEY BOONE - AUTHOR
Shirley was more than a traditional Norman Rockwell wife and mother. She became a successful author, publishing her first book, "One Woman's Liberation" in 1972, at the height of the Woman's Rights movement, in which she spoke of coming to terms with her own identity as a wife and mother of 4 in a changing world.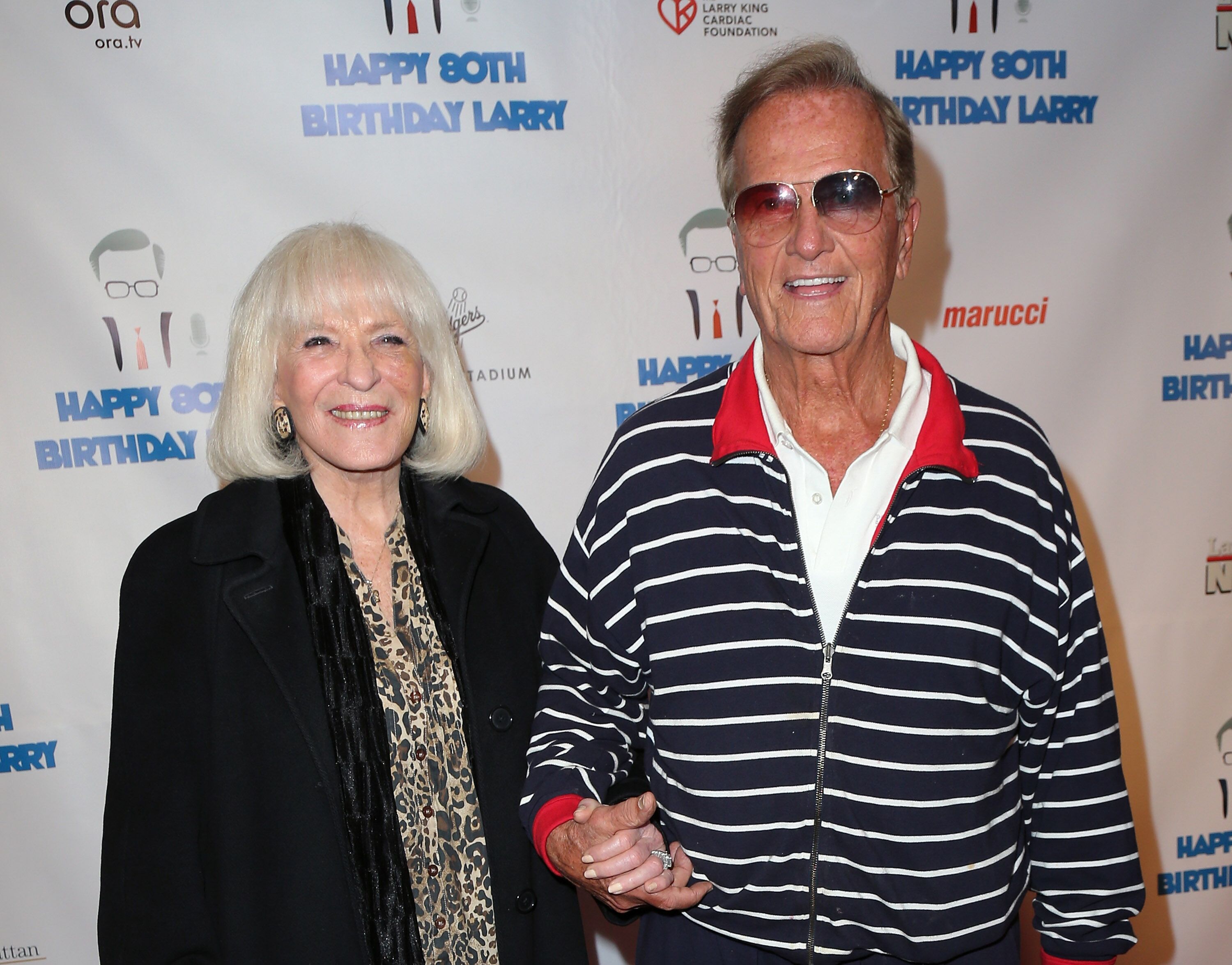 Her second book was a collaboration with her husband, titled "The Honeymoon is Over: The Marriage has Just Begun," which hinged on the influence of God in the success of modern marriages.
Throughout her life, Shirley had been identified as someone's daughter, wife, mother. She wrote in her book "One Woman's Liberation:" 
"I grew up as 'Red Foley's daughter,' then became 'Pat Boone's wife,' and then ´the Boone girl's mother!"
But Shirley was so much more. An independent woman, with a strong personality, she was a philanthropist, a best-selling author, and a TV personality in her own right.