Tyler Perry's New Movie 'a Fall from Grace' Got Backlash from Fans on Twitter
"A Fall from Grace" is Tyler Perry's new movie, released on January 17 on Netflix. Unfortunately, it has attracted some backlash, primarily directed toward Tyler.
The actor, director, producer, and owner of Tyler Perry Studios was very excited about his latest project as he tweeted about it back in November 2019. With his post, he announced the release date and some members of the cast.
My next movie guys!!! This is an amazing thriller!!! @netflix @strongblacklead pic.twitter.com/egPLL1xHAs

— Tyler Perry (@tylerperry) November 22, 2019
TYLER PERRY'S NEW MOVIE
Tyler's tweet made it clear that actresses Crystal Fox, Phylicia Rashad, Bresha Webb, and Cicely Tyson would have important roles in the film. Tyler himself appeared in the pic, proving that he would also serve as an actor.
As time passed by, more details of the film were released, and the expectation kept growing. Crystal's character discovers that her young husband (played by Mehcad Brooks) takes advantage of her vulnerability to steal her identity.
The story then focuses on the investigation of a possible murder allegedly committed by Crystal's character.
Shortly after "A Fall from Grace" was released, several people took to Twitter to share their thoughts on the film. While plenty of people loved it and couldn't stop mentioning the "plot twist" near the end, some others threw shade at it and Tyler Perry, as well.
I just finished watching a fall from grace and I genuinely feel like tyler perry hates black women

— DOOMED GIRLS WORLDWIDE🌍 (@RethabileKoalan) January 18, 2020
"A FALL FROM GRACE" ATTRACTED SOME BACKLASH
Most of the film's critics complained about Tyler following the same strategy he has used in previous films: victimizing his Black female protagonists and making them go through some sort of mental or physical abuse.
I'm finally watching A Fall from Grace and I'd like to confirm that Tyler Perry does infact hate black women.

— Your Fav Step Mom (@NontshiShange) March 5, 2020
For this reason, some Twitter users considered that the famous actor and filmmaker "hates" Black women, suggesting that and that his way of channeling his negative feelings is by making them surfer in his projects.
Tyler Perry refuses to produce a show that doesnt involve the emotional abuse, torture, and beating of the downtrodden black women https://t.co/RzFKCLhP1I

— Brown Skin Girl With Skin Like Pearls (@AnimeOtaku1723) January 3, 2020
After his film "Acrimony" was released back in 2018, Sesali Bowen from Refinery29 said:
"Part of Perry's problem is that his black female characters are always dependent on the attention and love of the men around them. Even more exhausting is his fascination with resentment, jealousy, and pettiness as guiding emotions."
I wonder what type of abuse a black woman suffers from mentally or physically in a next Tyler Perry film he writes 😩😒😒😔😔

— Melvyn Windmon (@MelAboveAll_) February 17, 2020
PRAISING THE FILM AND TYLER'S WORK
While many of the viewers of "A Fall of Grace" shared negative comments on social media about it, some others took their time to defend Tyler Perry's new movie and also his way of doing things.
Watching "a fall from Grace" in netflix. Goshhh. It is soooo good, sooo great, so interesting. I want everyone to watch it and not skip even for a seconds. @AFallFromGrace_

— Hmingthankimi_Jawhly (@Hming2i__Kimi) March 3, 2020
One of them pointed out that the film was "good" and "interesting," and even urged people to watch it and avoid missing a second of it.
Ladies. If you watch one movie this weekend - let it be "A Fall from Grace". It's fantastic. #Netflix

— Patricia Ashwood 🦄 (@MrsAshwood) February 28, 2020
Other netizens opted for defending Tyler and all his movies, saying that the director likes to tell the stories of Black women and that it didn't mean that he was obsessed with seeing them "battered and abused" due to the plots of his films.
What if Tyler Perry just loves to tell a black woman's story instead of thinking he's obsessed with seeing black women battered and abused with the plot(s) of his movies.

— E (@iamOkon) January 3, 2020
A third person wrote:
"I'm not understanding the backlash from the Tyler Perry movie. I loved it and I'm a fan of every project he's ever done. To say he purposely depicts black men in a negative manner is confusing. Most of the drama in his projects are about relationships and every scenario."
I'm not understanding the backlash from the Tyler Perry movie. I loved it and I'm a fan of every project he's ever done. To say he purposely depicts black men in a negative manner is confusing. Most of the drama in his projects are about relationships and every scenario

— Hi DEF (@HDsoShady) January 24, 2020
TYLER'S NEPHEW DIED IN PRISON
It is not the first time that Tyler makes headlines this year, though. His nephew, Gavin Porter, was found dead on February 25 in his cell in a Louisiana prison.
Initial reports claimed that the 26-year-old convict had taken his own life. However, Tyler hired pathologist Michael Baden to perform a second autopsy to verify that no foul play was involved.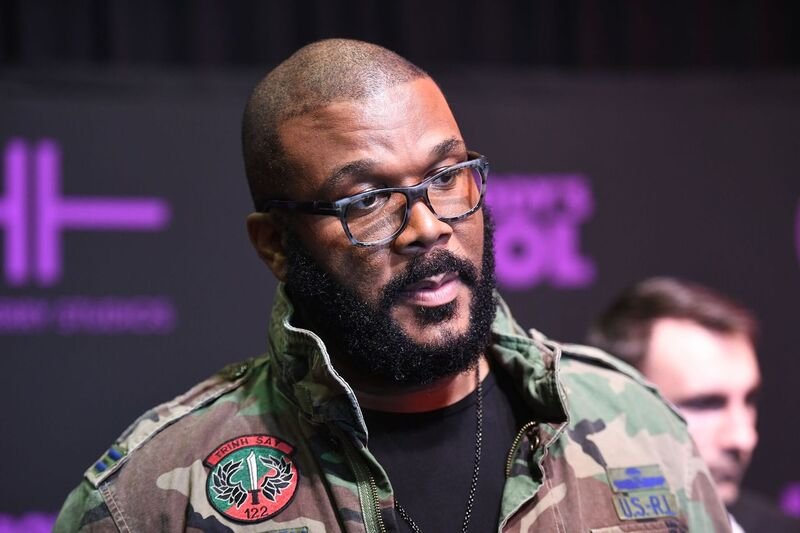 Gavin was serving a 20-year sentence for shooting and killing his father, Gary Wayne Porter. After fighting another inmate, he was placed in solitary confinement, where he ultimately took his own life.
Dr. Baden's autopsy confirmed that there was indeed no foul play involved, which probably brought some peace to Gavin's family.