Snoop Dogg Posts Black & White Photo of Himself Looking Pensive While Wearing Several Chains
Legendary rapper Snoop Dogg recently took to his Instagram account, to post a black and white photo of himself, that captured him staring at the light.
The "Drop It Like It's Hot" crooner recently shared a rare morning picture of himself with his millions of followers on Instagram.
It was a simple black and white picture, in which the rap legend had on a white singlet and several chains on his neck, including his Deathrow necklace.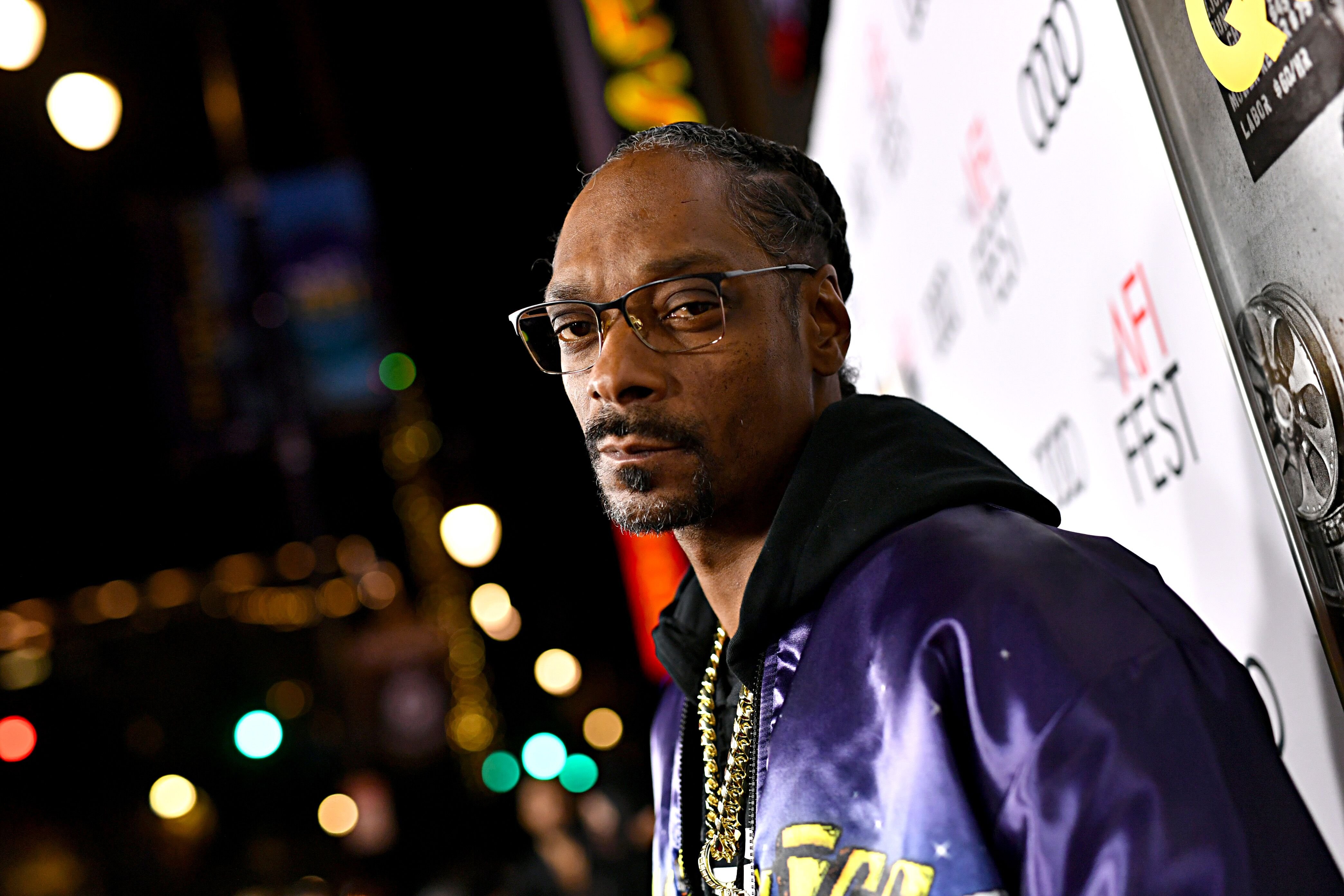 He also appeared to be staring into a light in the room and captioned the picture "G. M." The post generated thousands of comments, with one particular fan while referring to Snoop's Deathrow chain saying,
"Man, are you visiting a Suga Knight in prison?hi from Russia."
Looking at the picture, and Snoop's straight stare into the light, one could only wonder if perhaps he was reflecting on his recent run-ins with Gayle King and her friend, Oprah Winfrey.
Snoop, while making an appearance on the "Red Table Talk," claimed that his mother had been disappointed with his words towards Gayle, who had questioned Kobe Bryant's legacy in the aftermath of his death in a fatal helicopter crash.
50 Cent took it a step further when he reposted a video of Oprah tripping during a recent event, and mocked her.
Snoop Dogg, who was angry at King's comments, mentioning rape allegations against late NBA legend Kobe Bryant, launched a foul-mouthed rant at her.
But while talking to Jada Pinkett, daughter Willow Smith and Adrienne Banfield-Norris on the show, the lanky rapper said talking to his mum made him regret his actions. In his words:
"She didn't say I was wrong; she just said, You know I raised you better than that. You're a representation of us. Every woman that ever crossed your life, you're a representation of that - so I got it."
The very controversial issue, which saw fellow rapper 50 Cent join Snoop Dogg in launching repeated verbal attacks at King, reached boiling point when the CBS correspondence started receiving death threats.
At this point, her close friend and media mogul Oprah Winfrey even broke down in tears while explaining what King had to deal with as a result of the outrage from fans of the late Kobe Bryant.
Despite the emotional interview, 50 Cent who has been highly critical of Oprah's alleged targeting of black legends like Michael Jackson, continued the media campaign against both King and Oprah.
50 Cent took it a step further when he reposted a video of Oprah tripping during a recent event and mocked her. While Snoop Dogg apologized to Gayle, it remains to be seen if anybody can get an apology out of the "In Da Club' crooner.