Shaquille O'Neal's Sons Shareef and Myles Share Sweet Tributes & Photos to Celebrate Dad's 48th Birthday
Shaquille O'Neal's son, Shareef, and stepson, Myles shared sweet father and son throwback photos to pay tribute to him on his birthday.
In the midst of his grief over the loss of his good friend, Kobe Bryant, Shaquille O'Neal may have found a reason to smile on his birthday. His son, Shareef, and stepson, Myles made sure to shower him with love on his special day.
Shareef, 20, is the eldest of Shaq's four children with his current wife, Shaunie O'Neal. Myles, 23, is Shaunie's son from another relationship.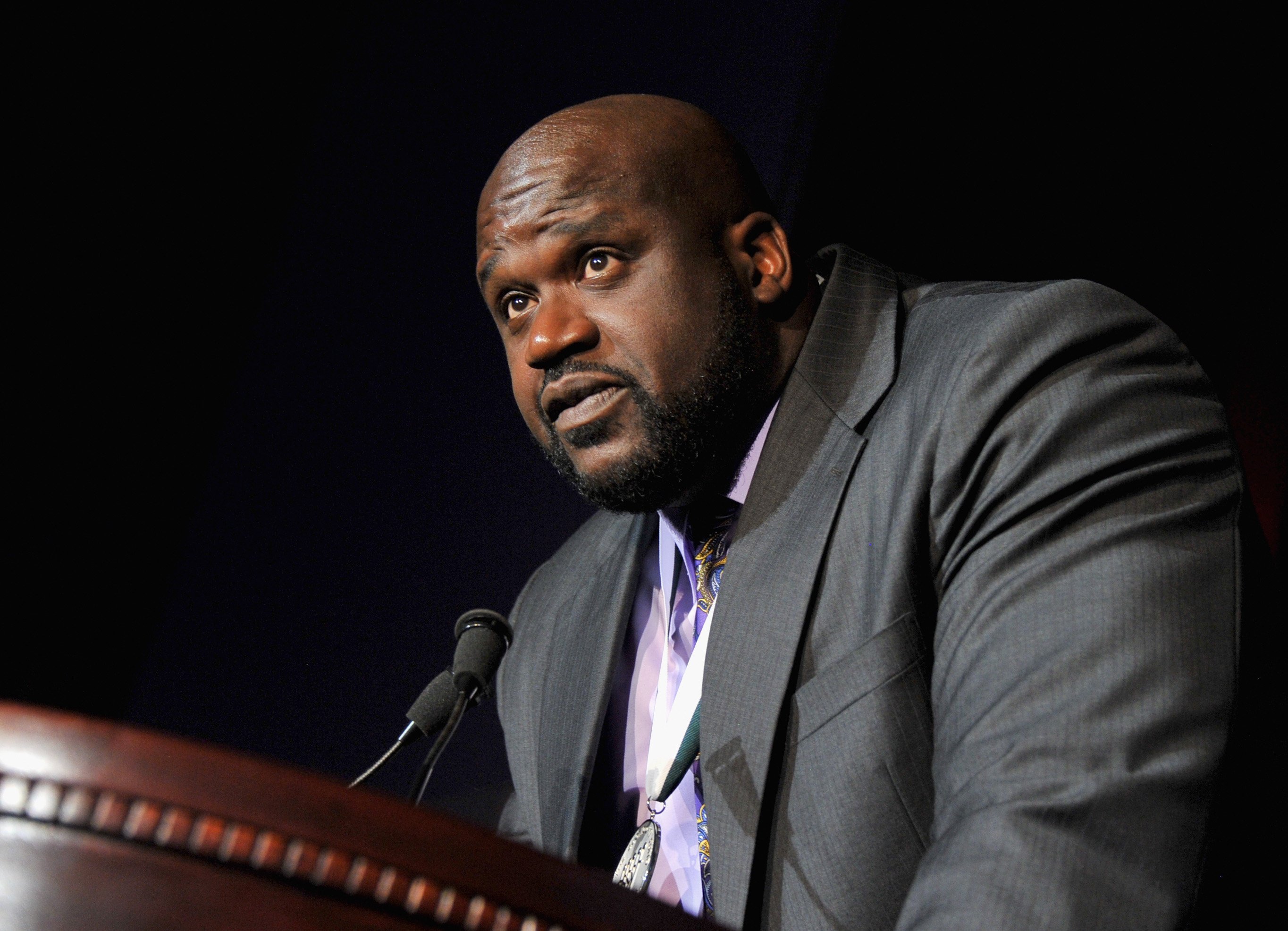 COPING WITHOUT KOBE
The world felt Shaquille's sorrow following his friend's passing. He tearfully spoke of his loss on several occasions including Kobe's memorial.  
Kobe had texted his son, Shareef just moments before the helicopter crash that claimed his life and his daughter's. He was checking up on Shareef, just asking how he was. He treated Shaq's family as his own and vice versa.
But now that Kobe is gone and Shaq is still mourning, his 48th birthday must have been a bittersweet one. It helps that he has children to lift his spirits up, much like Shareef and Miles most likely did.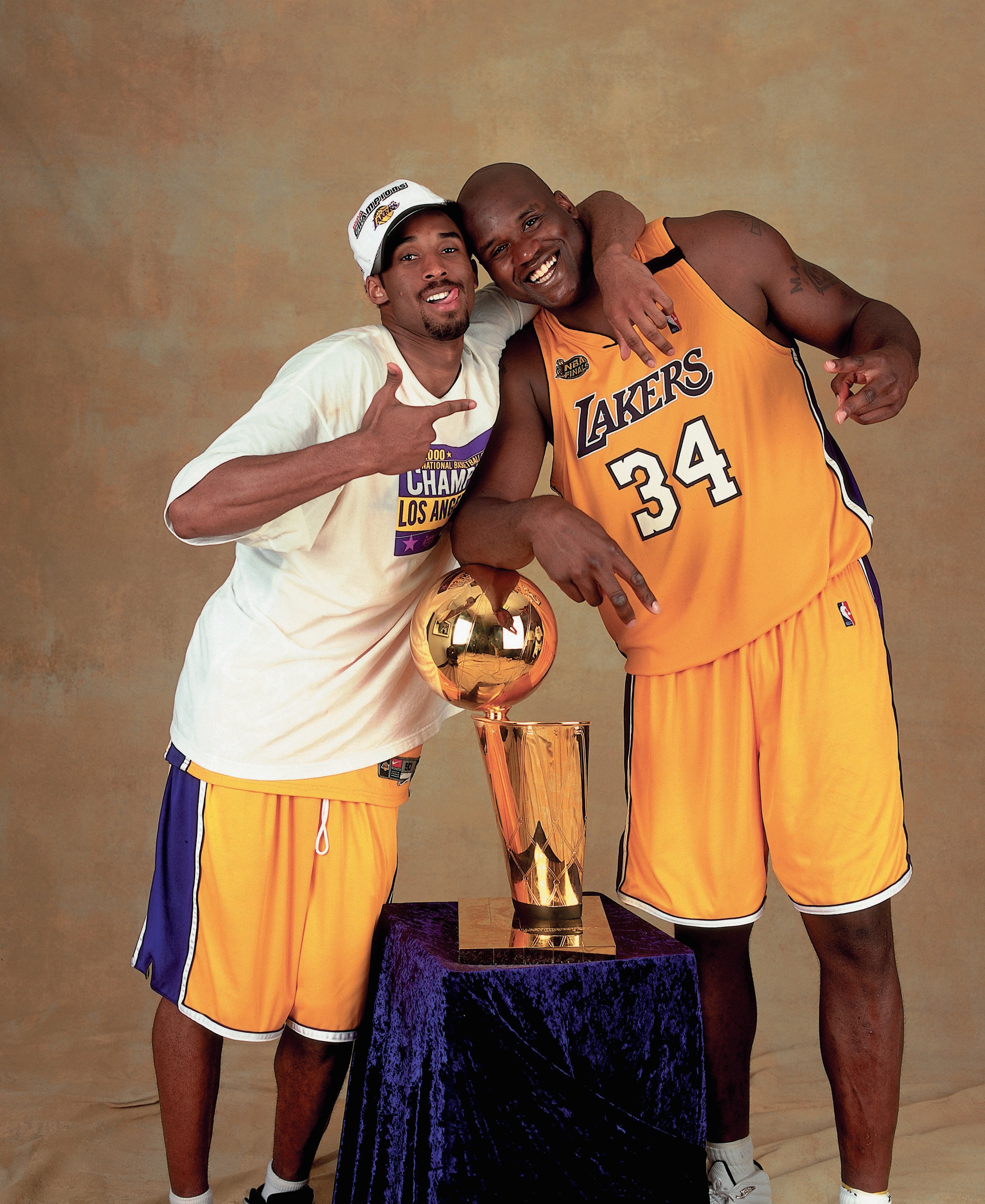 HIS SON'S TRIBUTE
Shareef took to his Instagram to salute his father by writing, "Happy bday GOAT love you pops." Along with his message, he shared a slideshow of photos documenting their memories together.
The photos go way back from when he was a little boy sitting on Shaq's lap and shoulders, to the present, as a basketball player supported by his legendary father.
LOVE FROM HIS STEPSON
Meanwhile, his stepbrother, Myles did the same thing and shared photos of his moments with his stepdad growing up. One featured him as a young boy riding the passenger seat of Shaq's red sports car. Shaq was behind the wheel.
He also featured a photo where he's by Shaq's side as Shaq spins music for a large crowd. Myles is a music enthusiast and has been making his own music for a few years now.
"Really Big Huge Tall Large Fat Birthday," Myles wrote to caption his pics. "Love You! Wow ur old as hell," he added jokingly.
POLES APART
Shareef and Myles are stepbrothers. Shareef, 20, is the eldest of Shaq's four children with his current wife, Shaunie O'Neal. Myles, 23, is Shaunie's son from another relationship but Myles began carrying Shaq's last name after Shaunie married the NBA star.
Shareef is currently a basketball player in college. He recently announced he'll be moving to Louisiana State University from UCLA. Meanwhile, Myles, aside fro his music, dabbles in fashion and even did the rounds at New York Fashion Week in 2017.
SHAQ ON RAISING RESPONSIBLE CHILDREN
Having been estranged from his biological father since he was 12 until 2016 when they reconnected,  Shaq has always prided himself on being a father to his own children. But he's also careful in raising them to be responsible individuals who won't simply rely on his wealth. He once told People, 
"I expect them to do their best ... You can have all the money in the world, but if you don't have education, you can't make it grow."
Shaq also clarified that before his children could "touch some of my cheese," they have to "get three degrees" first. Shaq belongs to the lower statistic of athletes who managed to remain successful financially even after retiring from his sport. He said he did this by acquiring education and that's what he wants for his children too.