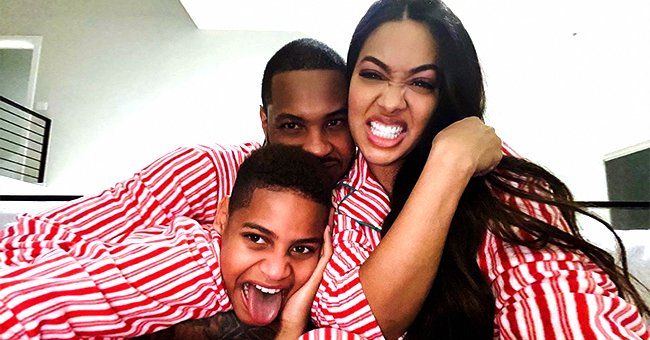 Instagram/carmeloanthony
Carmelo & La La Anthony's Son Kiyan Is Now a Teen as He Celebrates 13th Birthday with Mom
Estranged couple Carmelo and La La Anthony each had their own special birthday tributes for their son Kiyan who recently turned 13.
Carmelo and La La Anthony celebrated their newly turned teenage son, Kiyan with sweet tributes. La La clued her social media followers in on how they celebrated the milestone while Carmelo had many wishes for him.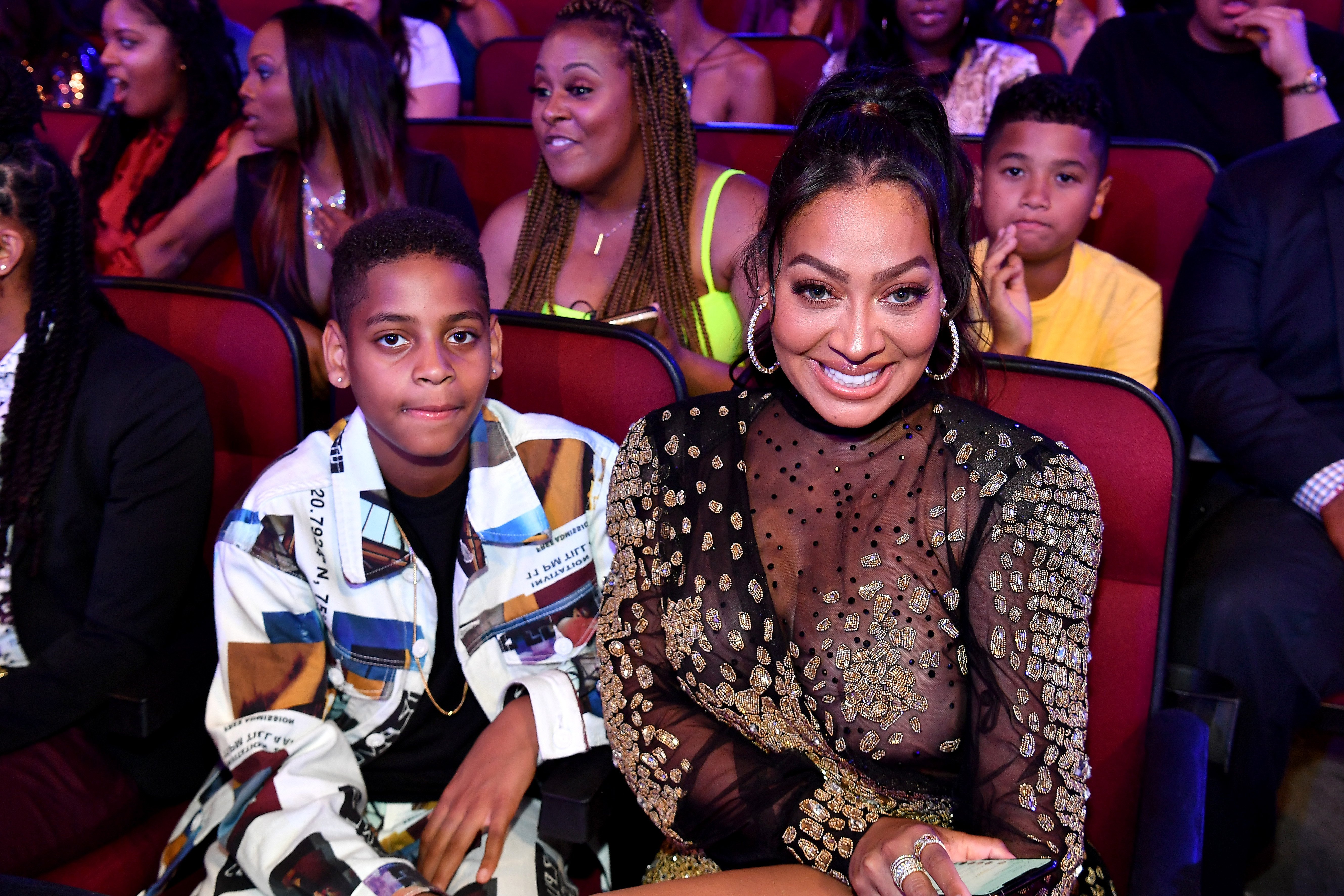 La La Anthony and her son with Carmelo Anthony, Kiyan, at the 2019 BET Awards. | Photo: Getty Images
DREAM COME TRUE
La La revealed through a video post that they made Kiyan's "SLIME DREAMS come true." The clip featured mother and son at Nickelodeon's Punta Cana Resort getting showered with slime.
Kiyan kept his head down as he awaited the inevitable while La La smiled as a waterfall of green slime rained down on both of them.
"HAPPY BIRTHDAY TO MY TEENAGER KIYAN!!!" LOVE YOU," La La wrote to caption the fun clip.
LUCKY 13 WISHES
Meanwhile, her estranged husband, Carmelo shared a selfie of him and his son.
"LUCKY 13," he wrote. "Beginnings, Progress, Individuality, Self Expression, Knowledge, Understanding. HAPPY BORN DAY CHAMP Love You"
In January, La La said Carmelo deserved the "Father of the Year Award" because of how supportive he is.
THEIR MAIN PRIORITY
Kiyan is the only child of the couple who parted ways last year. Despite their differences, Carmelo and La La have always agreed on one thing - being there for their son.
In July, when La La announced their separation, her statement made it clear that while legal discussions were underway, she and Carmelo would "remain loving and committed parents to their son."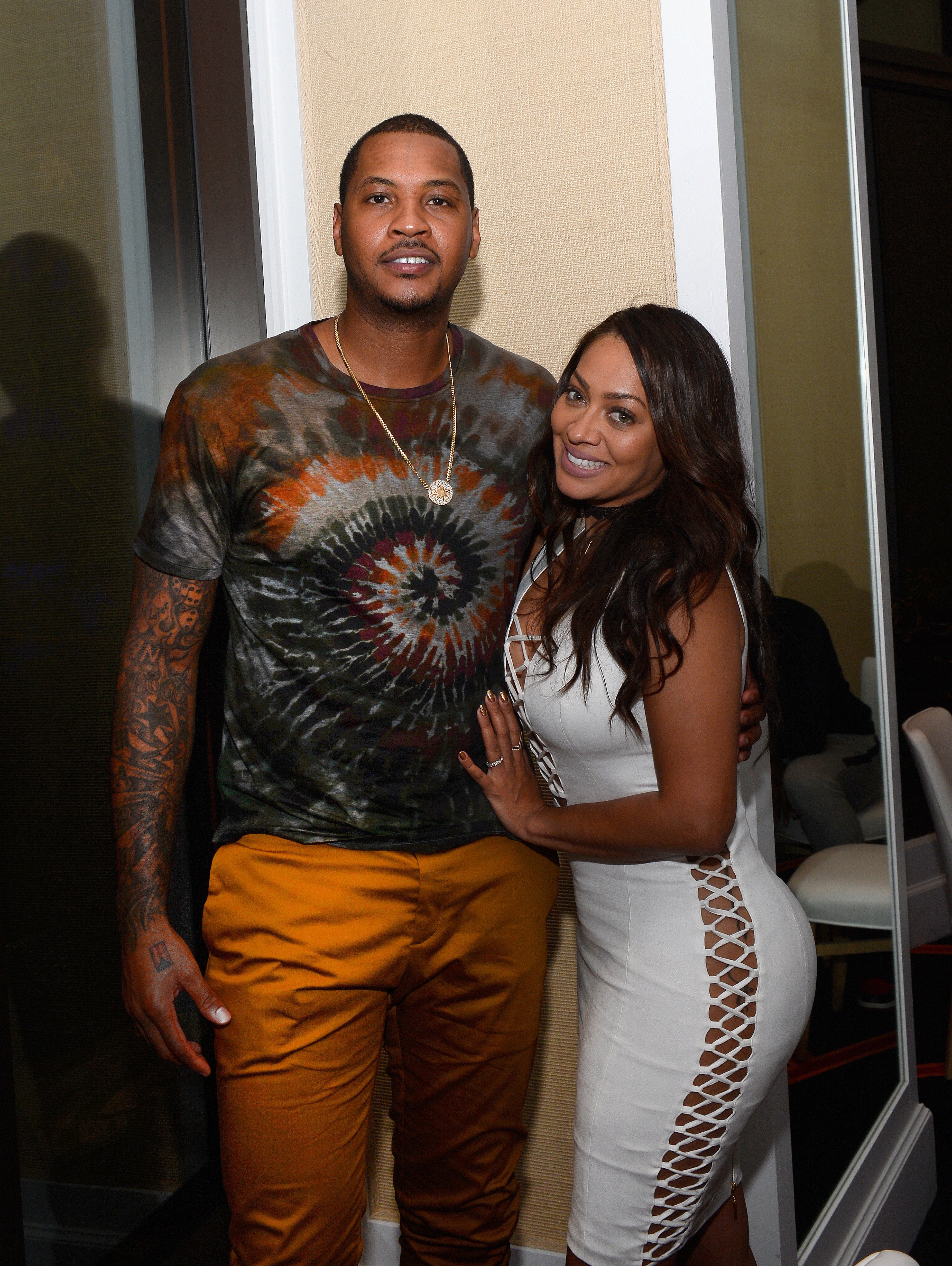 Carmelo and La La Anthony during an NBA event in 2016. | Photo: Getty Images
This proved to be true. Because the couple would often reunite for the sake of Kiyan - whether it's for his basketball games or for the holidays or just a regular day that deserves both his parents around.
La La also recognizes the importance of having Carmelo in her son's life. In fact, she would always laud the NBA star for being an outstanding father.
FATHER OF THE YEAR
In January, La La said Carmelo deserved the "Father of the Year Award" because of how supportive he is. "This man flies from coast to coast just to sit in on a violin concert for 10 minutes," said told In Style. La La also acknowledged that she wouldn't be able to raise Kiyan without Carmelo's help and she's grateful for that.
La La and Carmelo have yet to take legal steps regarding their relationship. For now, they're separated but not yet headed for divorce.
THEIR BUMPY HISTORY
This isn't the first time their marriage stumbled. In 2017, the couple also split due to rumors that Carmelo impregnated another woman. However, in less than a year, they reconciled. La La admitted they were still working things out but things were at a better place.
But last year, rumors of Carmelo on board a yacht with another woman surfaced. In spite of Carmelo's denials, La La decided to end their relationship.
Please fill in your e-mail so we can share with you our top stories!