Meghan Markle Hugs School Head Boy While Marking International Women's Day on Solo Trip
On Friday, March 6, 2020, Duchess Meghan went to visit Robert Clack Upper School in Dagenham. She met and hugged a teenager while commemorating International Women's Day.
Two days before International Women's Day, Duchess Meghan went to visit a school in East London where she gave a surprise appearance and met a cheeky teenager. While giving a speech at the school, Meghan called on any "brave young man" who wanted to share what International Women's Day meant to them.   
Aker Okoye, 16, the head boy at the school was chosen and he went up on stage to make his speech. The teenager started off his address by saying: "She really is beautiful, innit."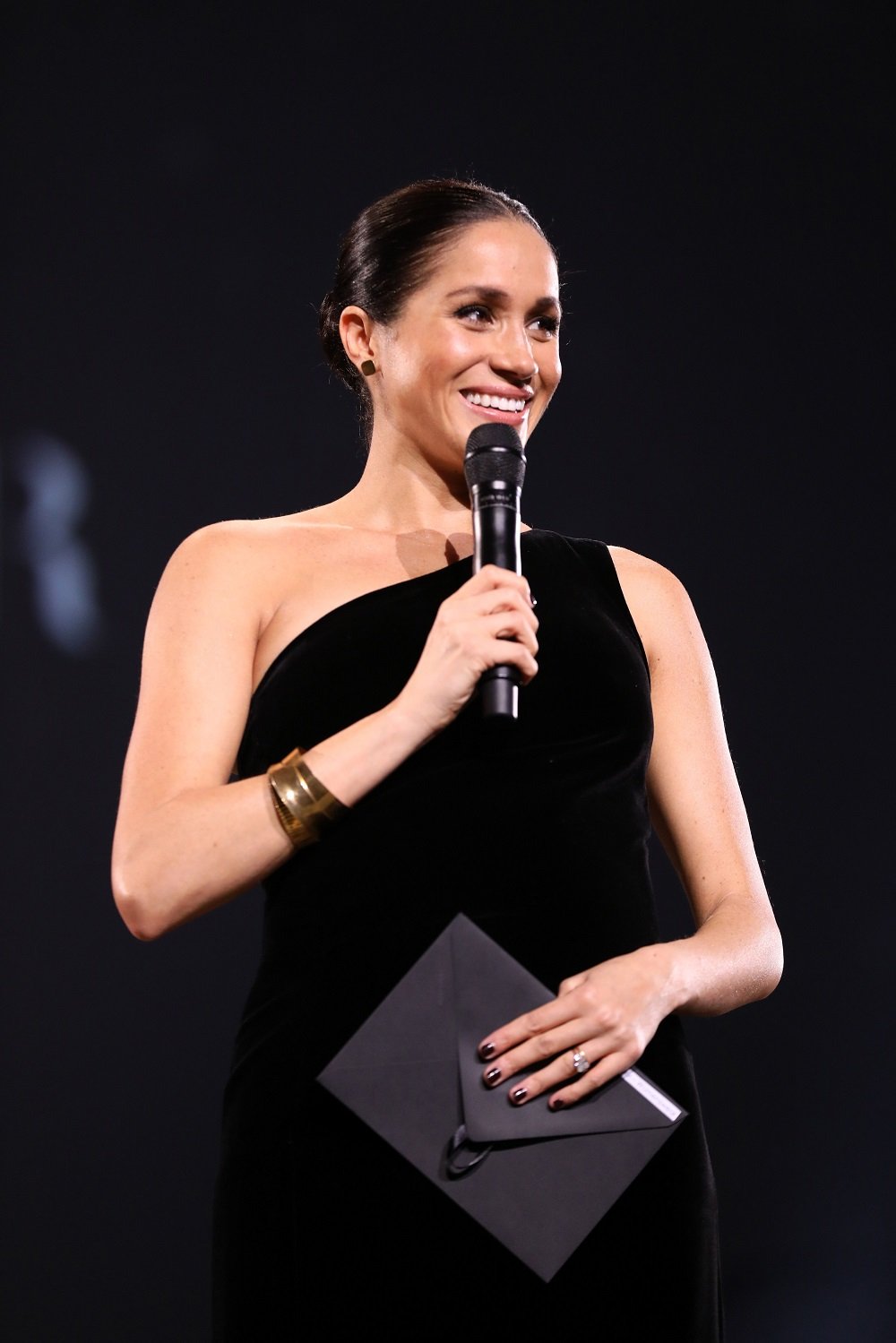 Student speaks in front of Meghan
His fellow classmates applauded with excitement at the statement and Meghan laughed while wagging her finger at him. The cheeky Okoye lifted his hands in defense jokingly noting that he was crossing a line.
This day means so much to me
After his speech, the young boy also received a hug from the royal, which elicited more cheers and applause in the hall. Speaking to "The Sun" on Sunday night, Okoye explained why he'd chosen to speak when Meghan made the call saying:
"I had to stand up. I thought, 'This day means so much to me, it would be an insult for me not to speak'. My heart was racing."
The Duchess is down-to-earth
The teenager revealed that they heard rumors some "big name" would be visiting their school on Friday but none of them expected the Duchess. He described Meghan as being "lovely and down-to-earth."
Meghan's last solo event
The visit to the school was the last solo engagement for the Duchess of Sussex as a working member of the Royal Family. The school was chosen by Meghan because the area was where a group of women machinists sparked a famous revolution at the nearby Ford car factory.
Harry & Meghan at All Saints Chapel
The women marched to demand equal pay, and the revolution was also turned into a feature film. On Sunday, Meghan and her husband, Prince Harry, attended the All Saints Chapel in Windsor Great Park.
Harry's last engagement as a captain
The event marked Harry's final engagement as Captain-General of the Royal Marines. The occasion also happened to be the first time Meghan and the Queen have seen each other since she and her husband announced their plans to step down as senior royals in January 2020.
The couple is visiting the UK for a series of final engagements which are set to officially end on March 31.