Alfonso Ribeiro's Wife Once Accused Him of Stalking and Had No Clue about His Role in 'Fresh Prince'
Alfonso Ribeiro was famous for his role as Carlton Banks, but Angela Unkrich though he was a stalker. 
"The Fresh Prince of Bel-Air" star Alfonso Ribeiro is famous all over the world, but when he met the woman who was to become his wife, and mother to 3 of his children,  she didn't know who he was.
The couple opened up about their whirlwind romance and Angela Unkrich revealed that she hadn't wanted to date Alfonso.
By the third time Alfonso asked Angela out, she was starting to think of him as a stalker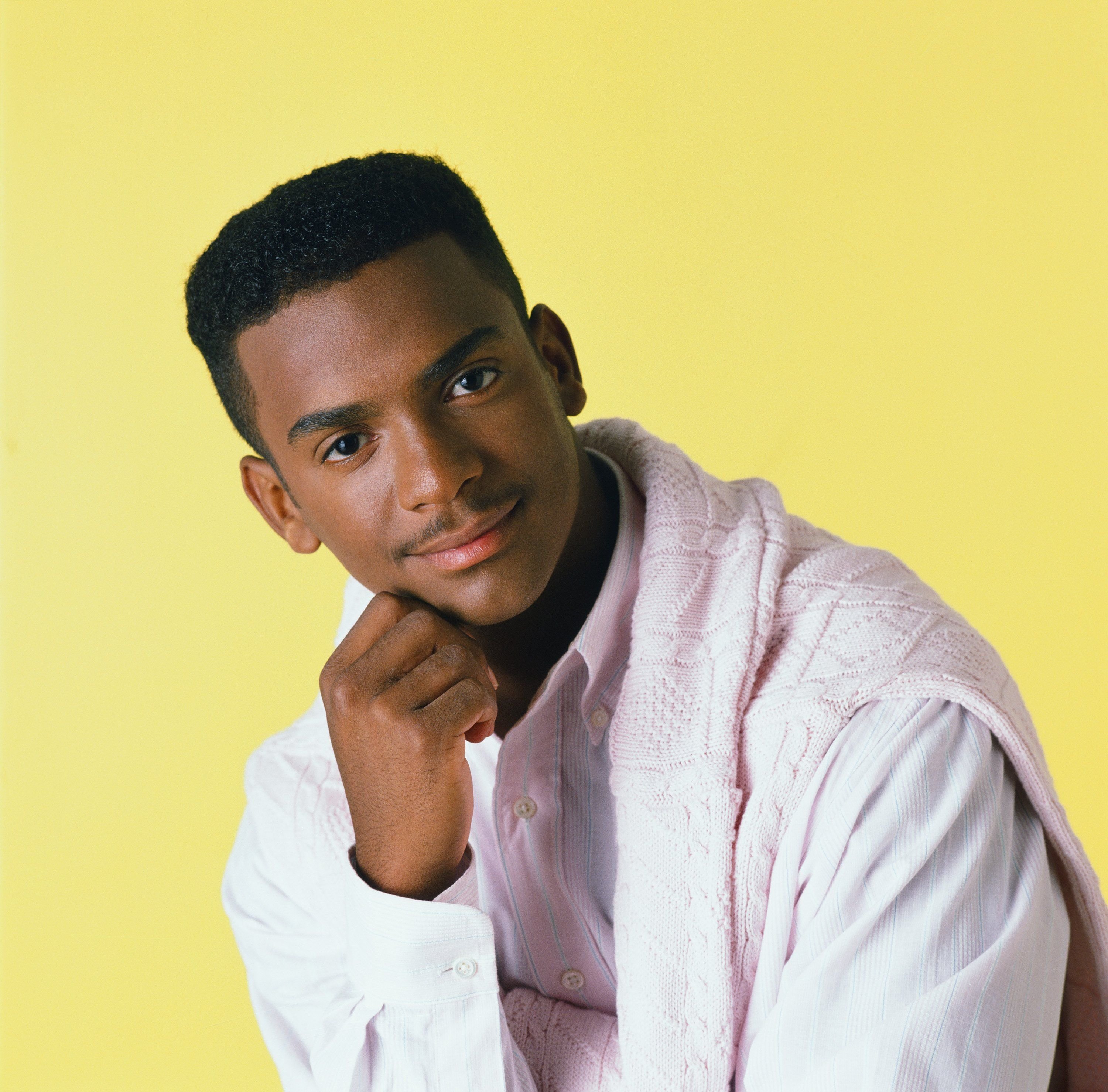 AN INAUSPICIOUS BEGINNING
The two met at the Four Seasons hotel in Beverley Hills, but when Alfonso asked Angela out, she refused. Angela wasn't interested in dating anyone in showbiz, and when Alfonso told her he was a director, she was even more put off.
Angela didn't recognize Alfonso as one of the stars from the 90s hit comedy series "The Fresh Prince of Bel-Air," and would turn him down yet again.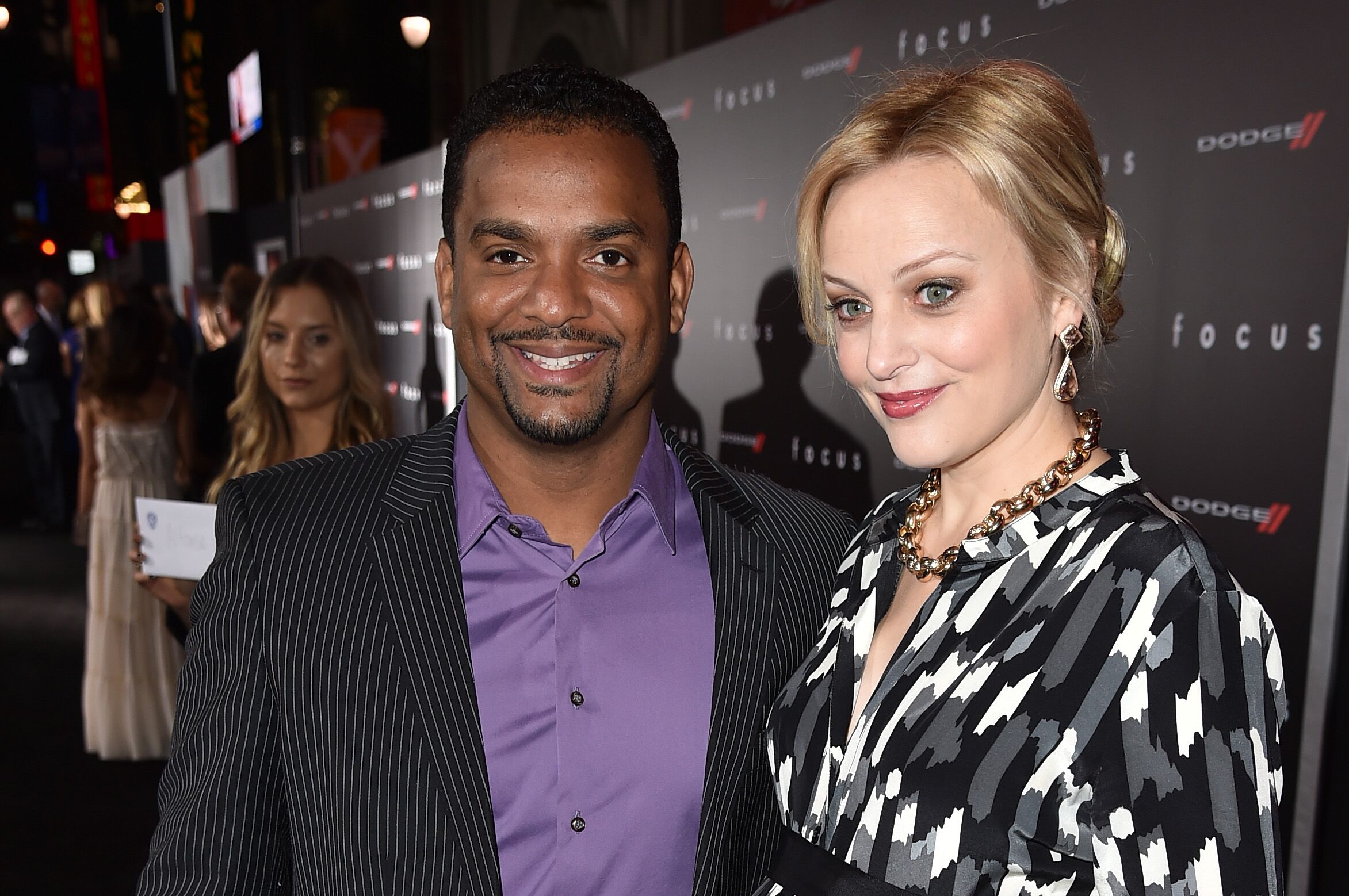 THIRD-TIME LUCKY
By the third time Alfonso asked Angela out, she was starting to think of him as a stalker, and she reluctantly agreed to dinner, planning to leave early to catch the new episode of her favorite series, "Grey's Anatomy." 
But something happened during that dinner. Angela found herself enjoying Alfonso's company and his humor enormously and decided not to cut their date short after all. She revealed:
"I don't think it was more than 10 minutes that went by, and I was like, huh, he's different than I thought."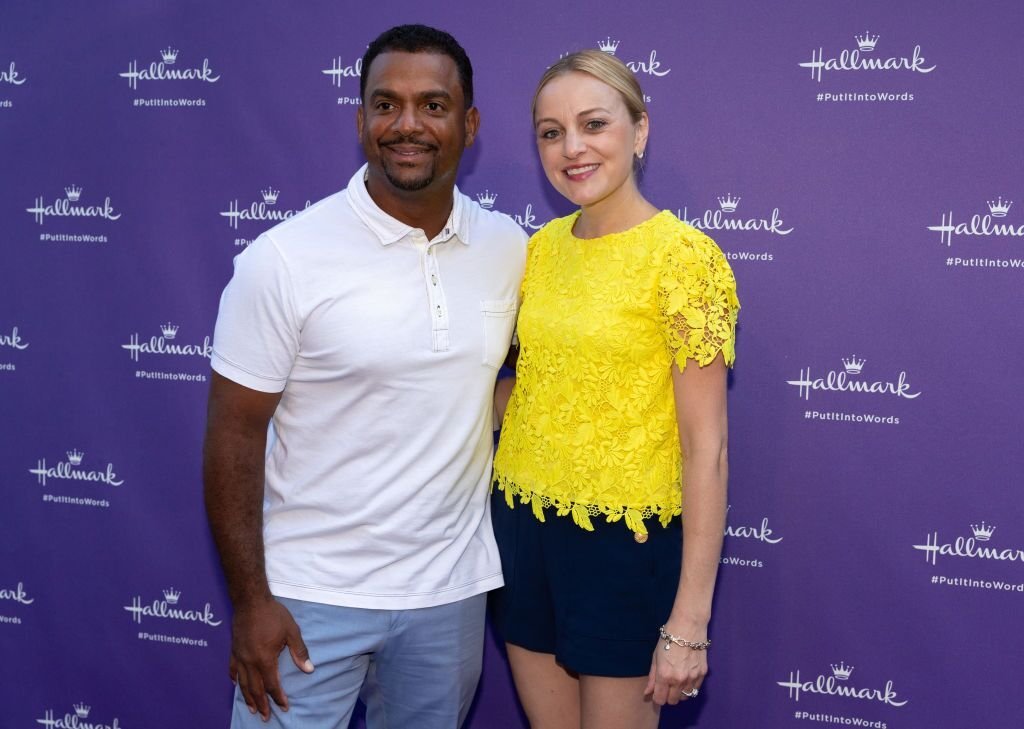 OVERCOMING THE BARRIERS
Nevertheless, they still had some difficulties to overcome. Alfonso, who had been previously married to actress Robin Stapler with whom he shares daughter  Sienna Ribeiro, now 17, and been through a painful divorce.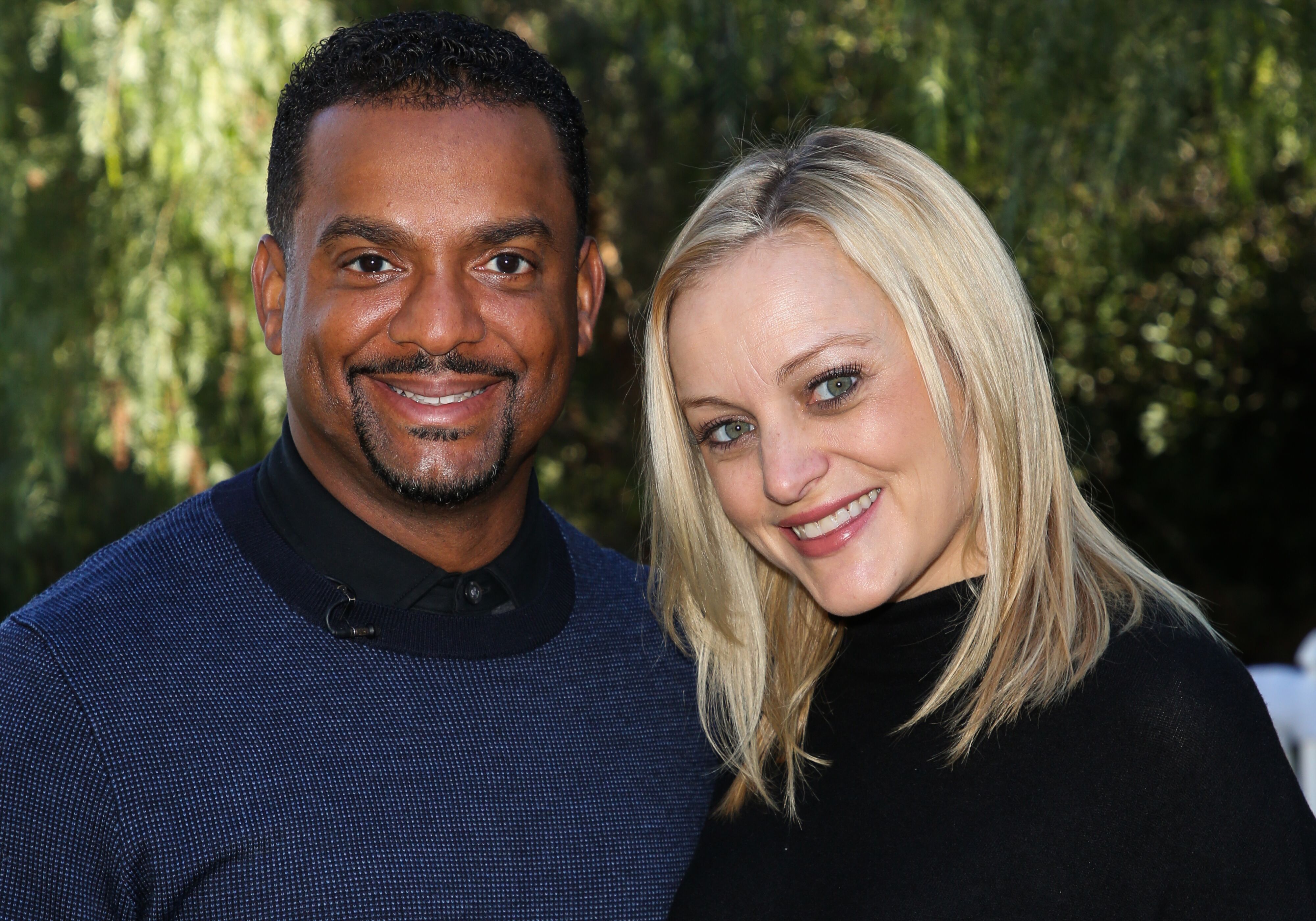 Alfonso had a lot of emotional issues to work through before he was ready to commit to another serious relationship. Angela said:
"That's kind of a deterrent for single women. But I'm glad that I was able to look past that and get to know him better."
A SURPRISE PROPOSAL
Alfonso was determined to win over the woman he realised was "the one," and he worked hard at resolving his issues. Then, in a surprise move, he proposed unexpectedly while attending a golf tournament on Lake Tahoe.
Alfonso took Angela sailing on the lake, and when she was distracted, he dropped down on one knee, with the ring in his hand. Angela was stunned by the unexpected proposal and said "YES!" after a friend urged her on.
Happy Anniversary to my amazing husband @alfonso_ribeiro. So proud of the life & family we are building together. 😘❤️ pic.twitter.com/7g23wNLESZ

— Angela Ribeiro (@angiesue224) October 13, 2014
A SHORT ENGAGEMENT
After just 3 months, the couple was married (where else?) at the Lakeside Golf Club in Burbank, California. with 175 guests in attendance. And no, Alfonso did not do a Carlton dance. He said:
"Sorry, everyone. No dance at the wedding. That's the character. Not the man."
Since 2012, Alfonso and Angela have happily been growing their family. In 2013, they welcomed their first child together, Alfonso Lincoln Ribeiro, Jr, now 7, followed in 2015 by brother Anders, who is now 4 years old.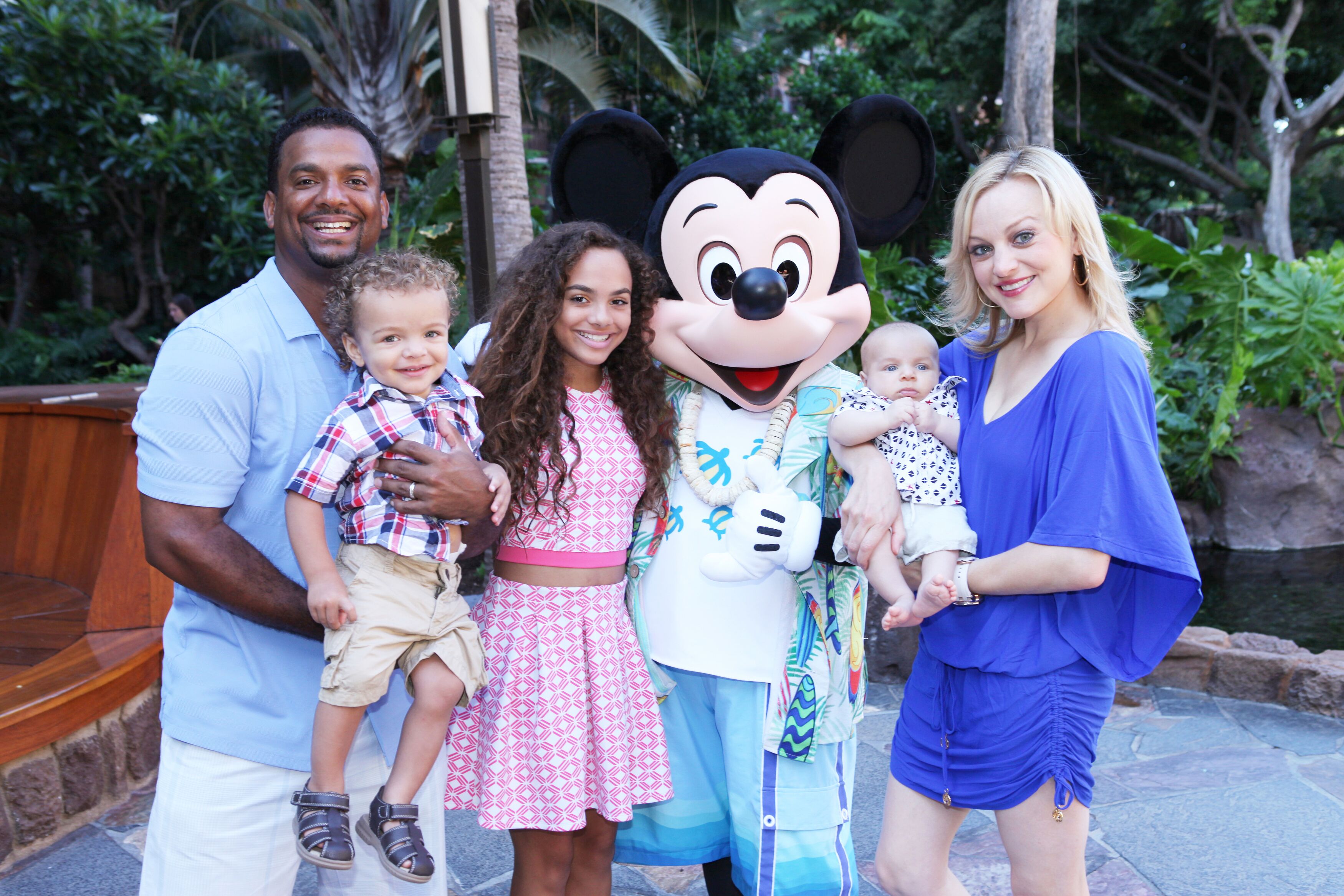 ALFONSO RIBEIRO'S BABY GIRL
In 2018, Alfonso noticed that his wife was getting a little clumsy, which, he revealed, is a sure sign that she is pregnant. He urged her to consult a doctor, and sure enough, in May 2019, the Ribeiros welcomed their daughter Ava Sue.
A HAPPY MAN
Alfonso considers himself the happiest of men and attributes most of his tranquility to the love he found with Angela and his 4 children. He said:
"I try to do everything in my power to make sure that my family's with me on all of these journeys that I have to go on. (...)We prioritize family. We prioritize each other."
LIFE AFTER "FRESH PRINCE"
After "Fresh Prince" ended in 1996, Alfonso's career diversified. He has since then tried his hand at directing in the series "All of Us," "Meet the Browns," and "Are We There Yet?"
He is now the host for ABC's hit series "America's Funniest Home Videos," and has put his dancing talents to good use, starring in the Broadway musical "The Tap Dance Kid."
In 2014, Alfonso did Carlton Banks and his moves proud and won Season 19 of "Dancing with the Stars" with professional partner Witney Carson.