Don Lemon from CNN Shares Pics from 54th Birthday Florida Getaway with Fiancé Tim Malone & Fans React
American journalist Don Lemon shared cute birthday pictures with his fiance on his Instagram page. Fans flooded the comment section with admiration.
The photos posted showed Don and his fiance, Tim Malone, lounging on Miami Beach, taking in the scenery with the pair wearing bright smiles.
Don's fans took to the comment section to wish him a happy birthday, some commented on how cute the couple looked. Captioning his post, Don wrote:
"Nice #birthday present from @timpmalonenyc. Thank you."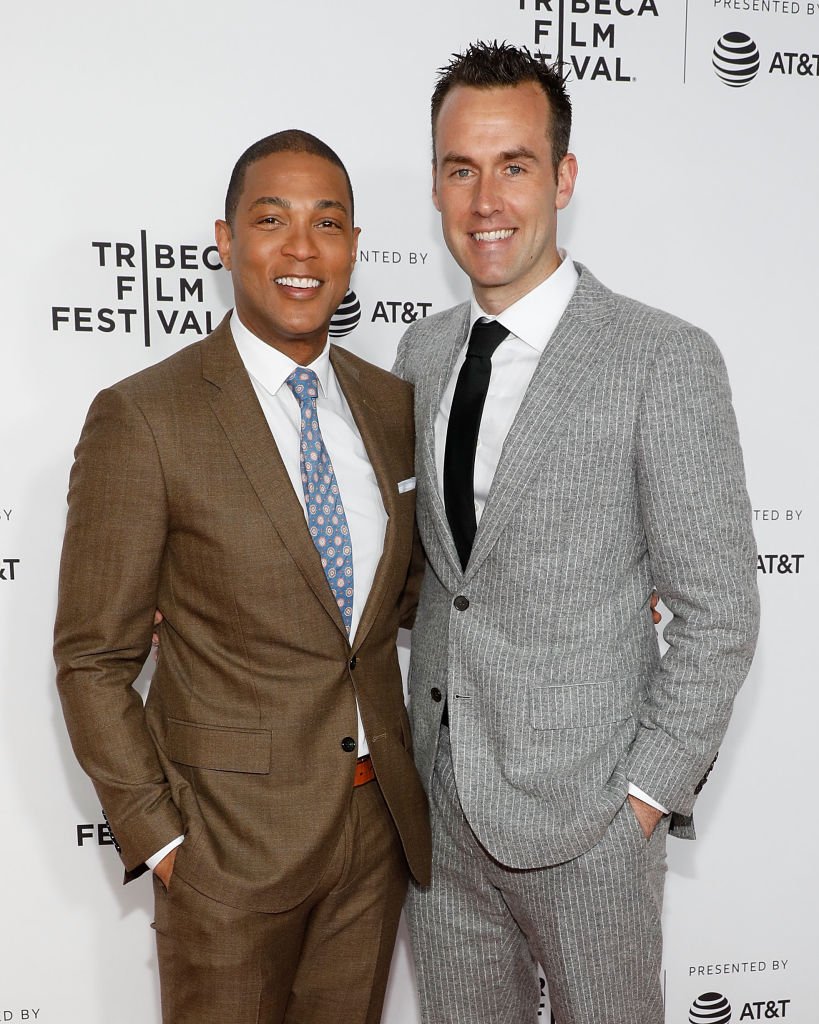 Don began his career as a weekend news anchor for WRBC in Alabama and also in WCAU in Philadelphia. Early in his career, he also worked as an investigative reporter for KTVI in St. Louis. In 2006, he landed his job at CNN.
The 54-year-old quickly became renowned for being an active voice that always speaks out against the state of cable news. He also shared very controversial opinions about how he thought the African-American community could be improved.

Since 2014, Lemon has been the host of CNN's New Year's Eve Special. Although his outspoken personality is admired by many, some people do not enjoy his candidness.
According to CBS, a man once made death threats against the CNN anchor, but he was eventually arrested.
Don and his fiancee are having new beginnings.
Don's fiance, Tim, who is a real estate agent, helped put his home on the market. The CNN anchor has owned his Harlem home since 2013 and bought it for $1.48 million.
Tim listed the apartment for a whopping $1.75 million with a fellow broker, Steven Cohen, according to New York Post. Don selling his home off might be the marking of new beginnings for the couple.
It is no surprise that Don entrusted his fiance to sell his classy Harlem apartment, and he revealed that he was relocating to be closer to the new CNN office in Hudson Yards.
The apartment boasts of a span of 1,400 sq ft with two bedrooms, two and a half bathrooms, and has an abundance of closet space. 
Don and Tim's engagement caused a mini uproar of excitement back in 2019. Tim proposed in the cutest way ever with the help of their four-legged canine friends. Being engaged is still not putting the couple in a hurry to the altar.
Lemon revealed that he does not want to obsess over the wedding with Malone. Trying to enjoy the moment and the feeling of being engaged is all he is currently all about. The news anchor said:
"I'm just trying to enjoy this moment of bliss.  And then, whenever we get married, we get married."
Don's dedication to his relationship and his career is very respectable, and as he ages, fans continue to love his personality even more.