Sarah Ferguson Once Opened up about Why She and Princess Diana Didn't Follow the Rules
Sarah Ferguson, Duchess of York, and the late Princess Diana of Wales were very good friends even before they became part of the Royal Family. Although they had a fall out before Diana's tragic death, Ferguson always had love and admiration for the Princess.
Sarah Ferguson and Diana Spencer shared more in life than being married to a Prince. They were fourth cousins and had been friends since they were teenagers. They also became targets of the vicious British media after they joined the Royal family.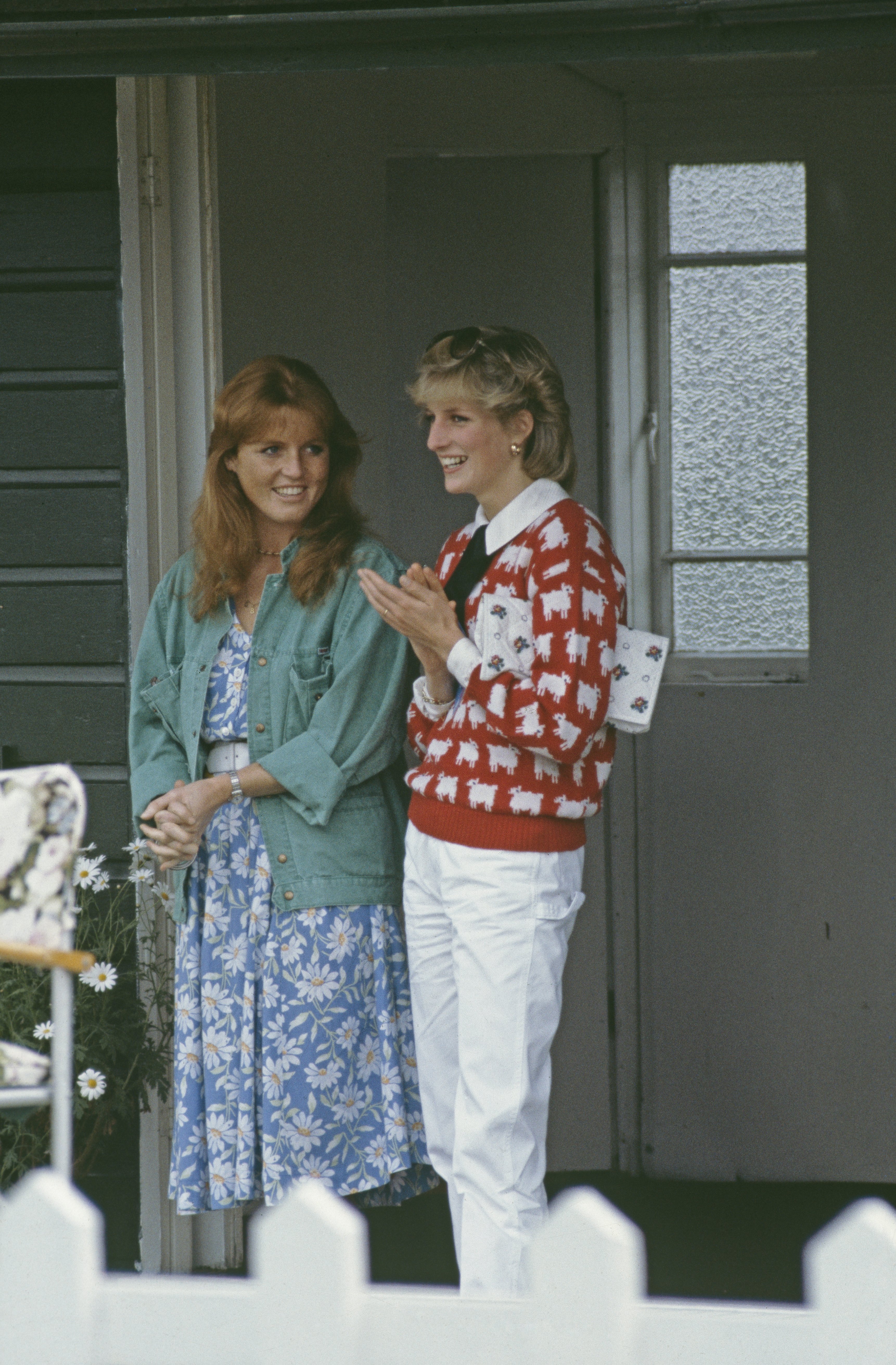 But for the pair, being under the spotlight was never an impediment to have fun when they were together. And as Ferguson once recalled, they had their reasons to break with traditions in the name of living their best lives.
FRIENDS HAVING FUN
Diana and Sarah's mothers went to school together and were friends, too, so it was a matter of time before the two young ladies met and established a friendship themselves.
They hadn't been talking for 18 months by the time Diana was killed in a car accident in Paris on August 31, 1997.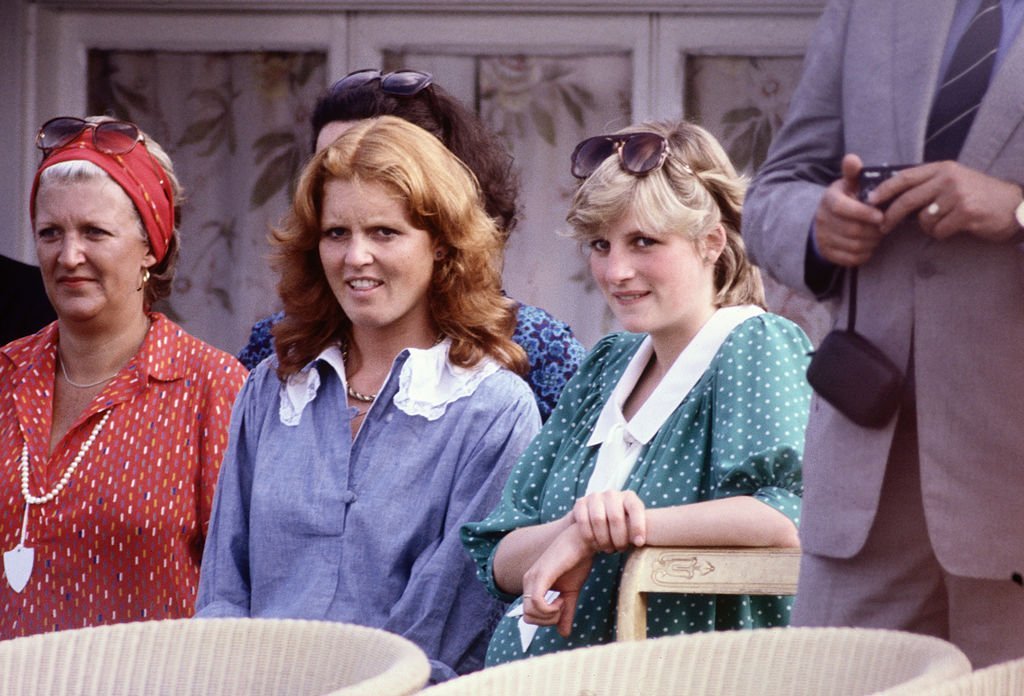 Since they ran in the same social circles, they both had connections to the Royal Family as well.
Diana's grandmothers served as ladies-in-waiting for Queen Elizabeth, and her family lived next to Sandringham House, where the royals often spent their holidays.
As for Sarah, her father, who was a major, used to play polo with the Duke of Edinburgh and later became Prince Charles's polo manager.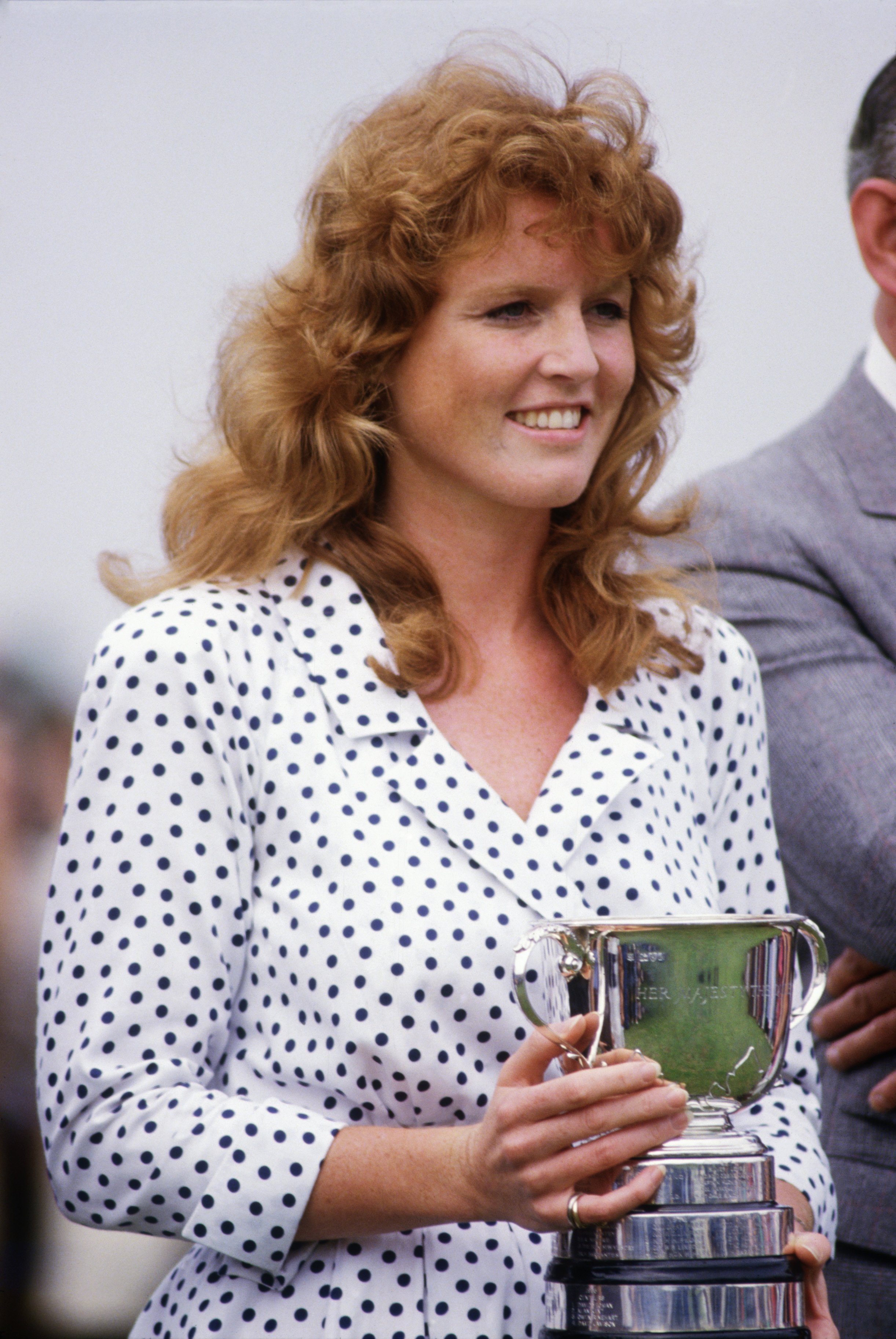 Although the pair met since they were teenagers, they became really close friends when Diana was 19, and Sarah was 21, one year before Diana became the Princess of Wales.
They were often meeting over lunch and enjoyed having a good laugh, with Sarah's bubbly personality bringing out Diana's playful side.
"Diana was one of the quickest wits I knew," Sarah told Harper's Bazaar in 2018, "nobody made me laugh like her."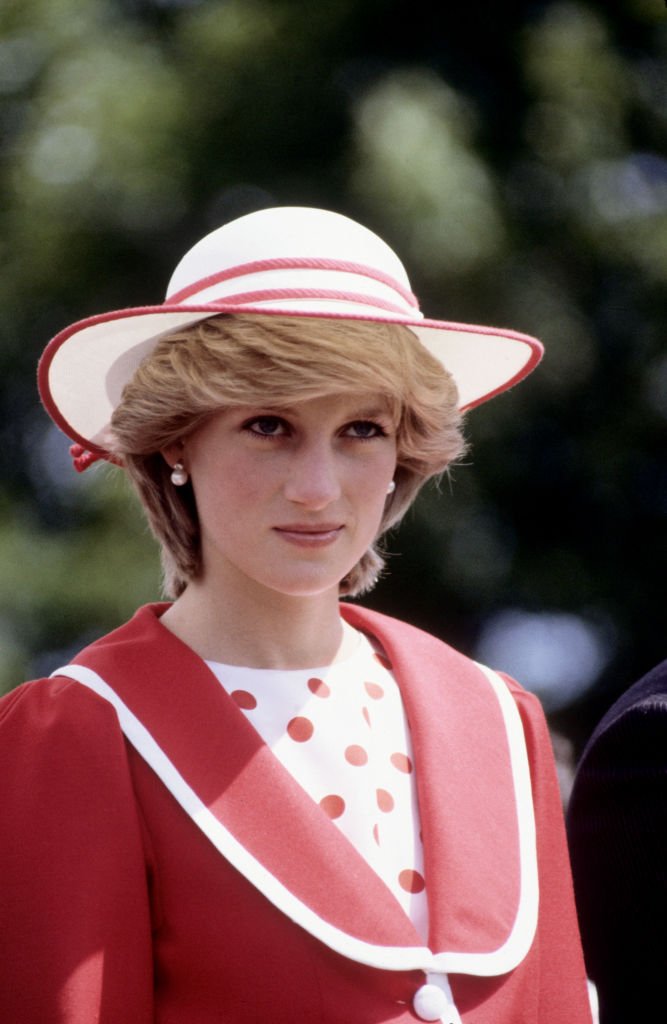 MARRIAGE & MATCHMAKING
In 1981, when Diana married Prince Charles at St Paul's Cathedral, her friend Sarah, also known as Fergie, was in the audience alone.
Although Sarah would later reveal in her memoir book that felt "snubbed" for not receiving an invitation to the reception, she and Diana kept being good friends, and she became a close confidant to the Princess. At the same time, Diana struggled with the life changes of becoming a royal.
"She was two years younger than I, and I strove to support and protect her as I would a younger sister—as I still do today, as a best friend," Sarah wrote of Diana in 1996.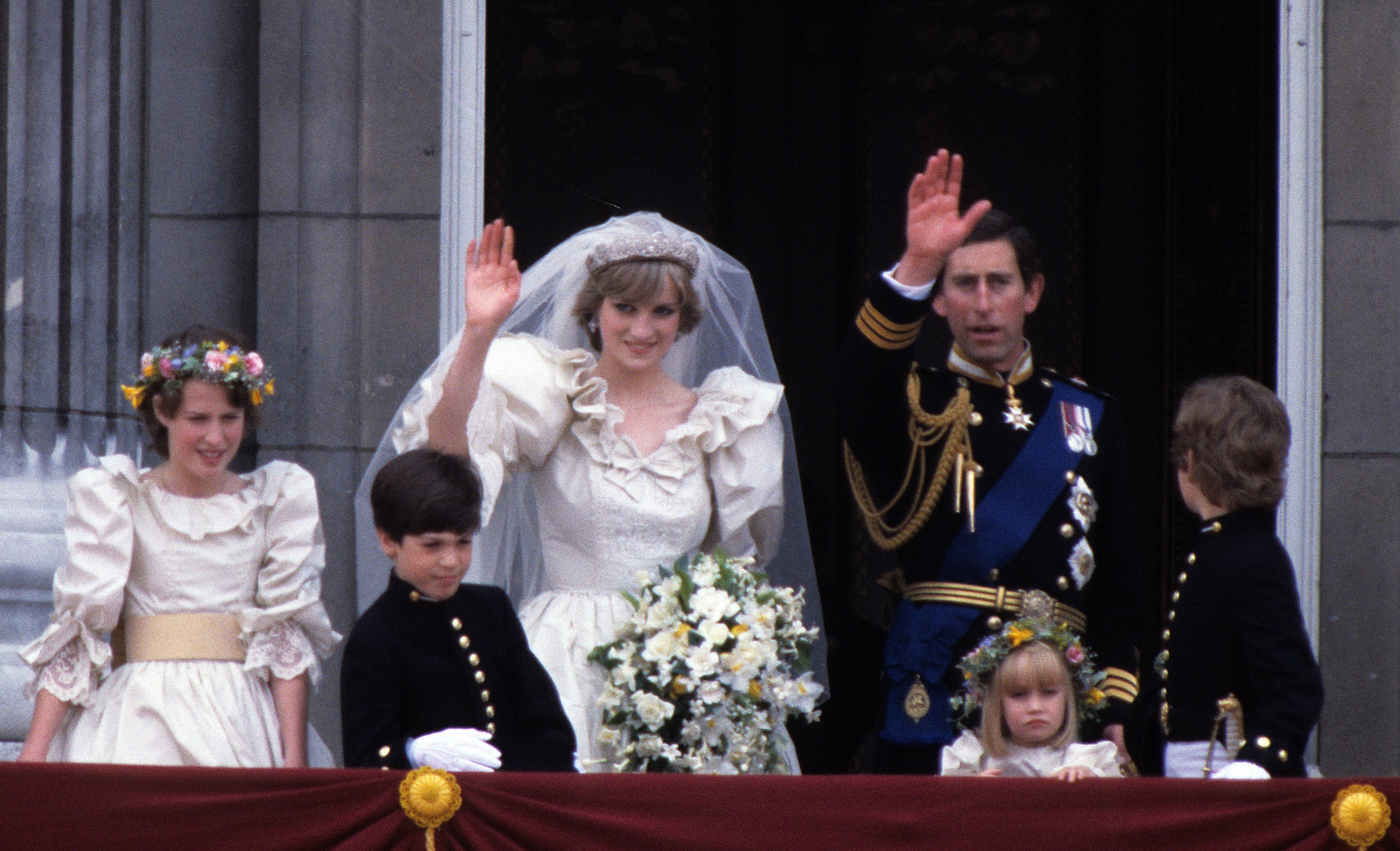 In 1985, Diana took on the role of matchmaker when she invited Sarah to an event in Windsor Castle and made sure she was seated next to Prince Andrew.
Although Sarah and the Prince had crossed paths before, it was after that encounter that a romance blossomed between them.
The pair started dating, and after less than a year together, they announced their engagement in March 1986.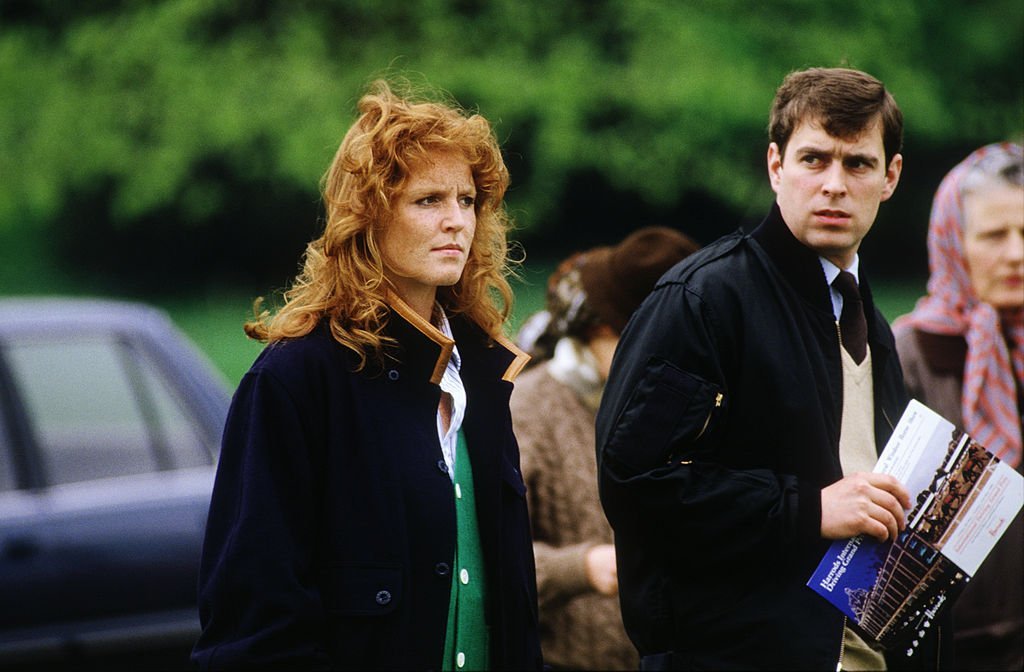 A PLAYFUL FRIENDSHIP
Sarah was the first royal bride to have a bachelorette party, and she and Diana—alongside other friends—made it a memorable night for everyone.
They dressed up as police officers and caused such a scene in front of Buckingham Palace that they got in trouble with the real police. Later, after assuring the authorities that they were just having fun, the ladies were dropped at the society club Annabel's.
And to end up the night with an even more amusing touch, the ladies are said to have locked Prince Edward out of the palace as he returned from his own bachelor party.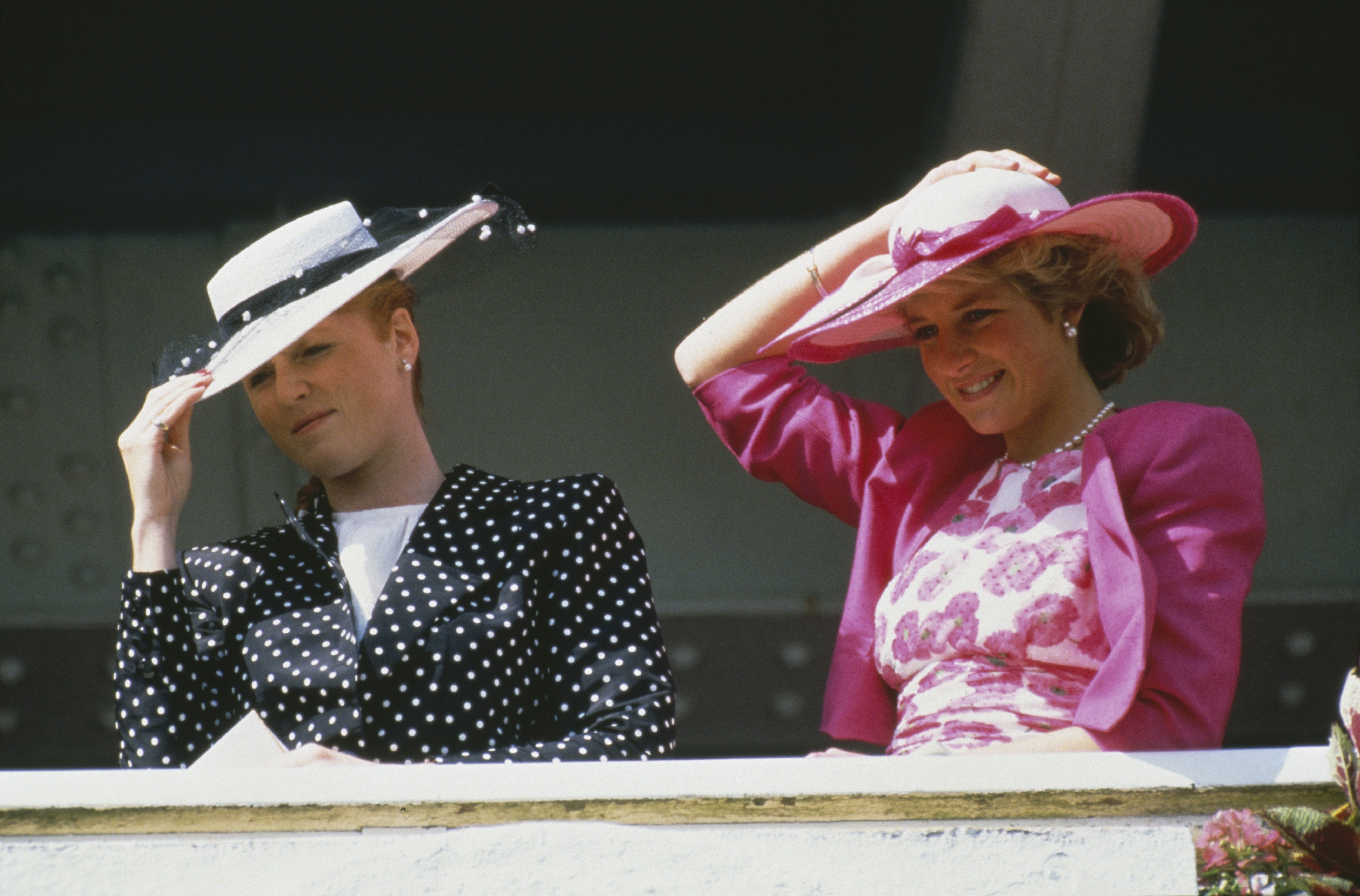 That was just one of the many instances in which Diana and Sarah's playfulness would get them in trouble.
WHY THEY DIDN'T FOLLOW THE RULES
Prince Andrew and Sarah Ferguson tied the knot on July 23, 1986, at Westminster Abbey. Diana and Prince Charles were present, of course, and for Diana, it was a relief to have another "commoner" join the royal family.
Despite their royal appointments now as the Duchess of York and Princess of Wales, respectively, Sarah and Diana kept getting in trouble behind closed doors.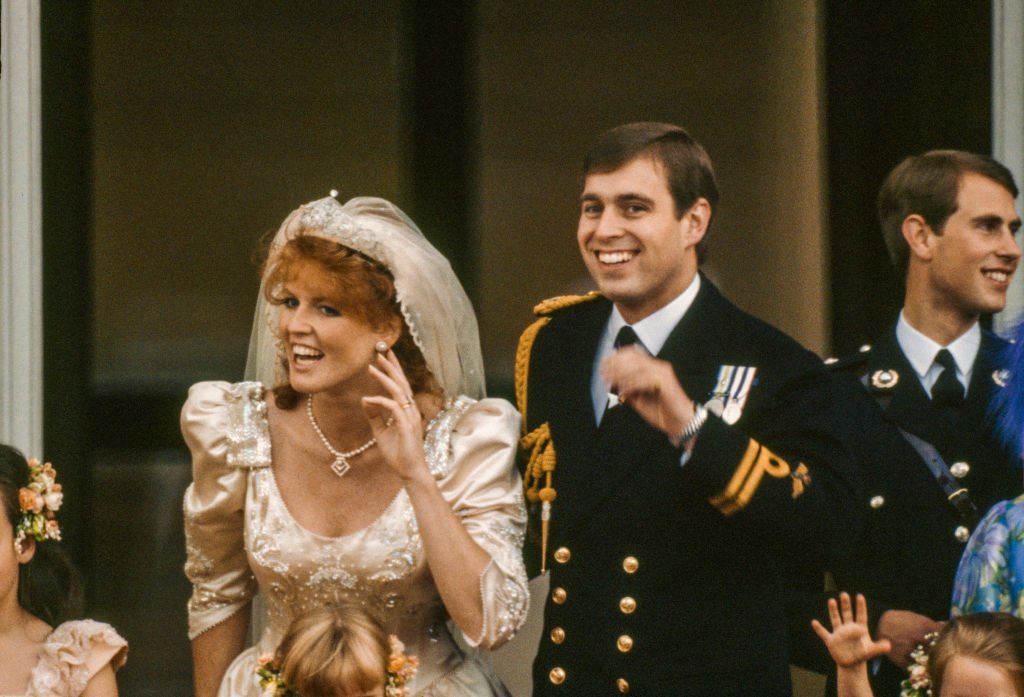 Like one time, they took hold of a car and Diana dressed up as the chauffeur while driving Sarah in the back around the palace; or other occasions where they were caught giggling or running around in their gowns on the halls.
In an interview with Oprah Winfrey in 1996, Sarah explained that she always thought Diana was very good at being a Princess after going through "a huge amount of discovery and a huge amount of problems."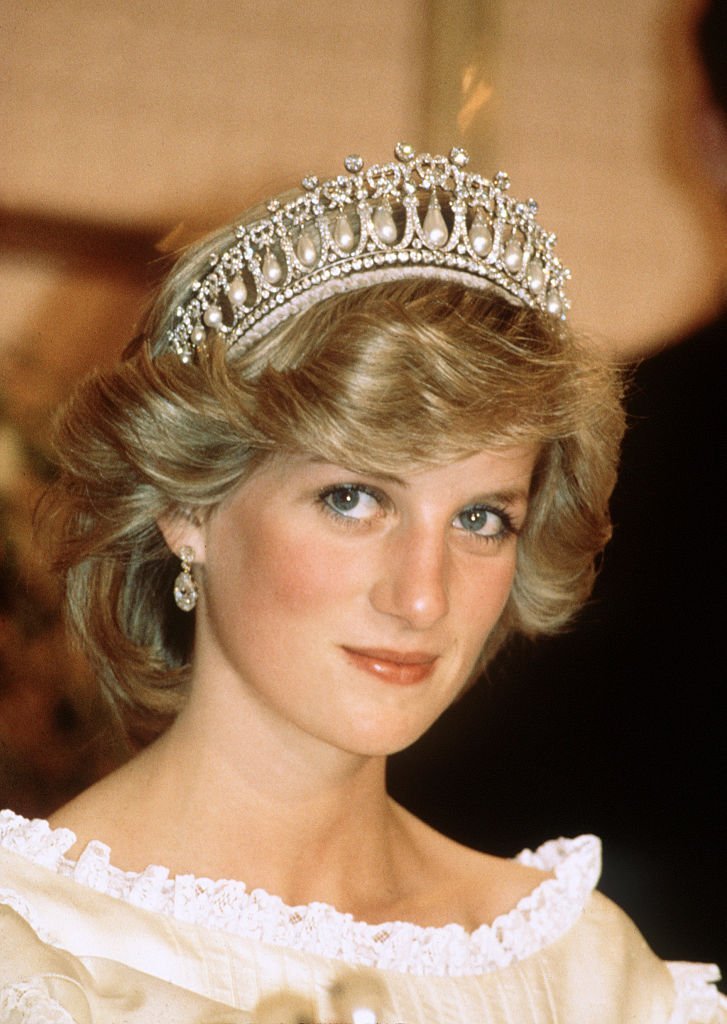 And she added of their friendship:
"What's so exciting about two best friends like Diana and I is that we can grow together and transform together, and we support each other."
The media mogul also asked Sarah why didn't they abide by the rules of the monarchy and "played the game."
"You could do that, and if that's what suits you, that's what suits you," Sarah stated, and continued:
"But I'm afraid, for Diana and I, we learned we're like rivers. We want to learn more. We want to go around the next corner. We were hungry for life. We're very curious."
THE FAIRYTALE CRUMBLES
While Diana and Sarah put up a façade for the public as dotting wives and mothers, the two women were struggling with their marriages for different reasons.
Prince Edward, a navy officer, spent barely 40 nights at home and rarely saw his wife and daughters, Princess Beatrice and Princess Eugene. That, and the constant bullying from the media to Sarah, took a toll on their marriage.
They ended up separating in 1992 and announced their divorce in May 1996.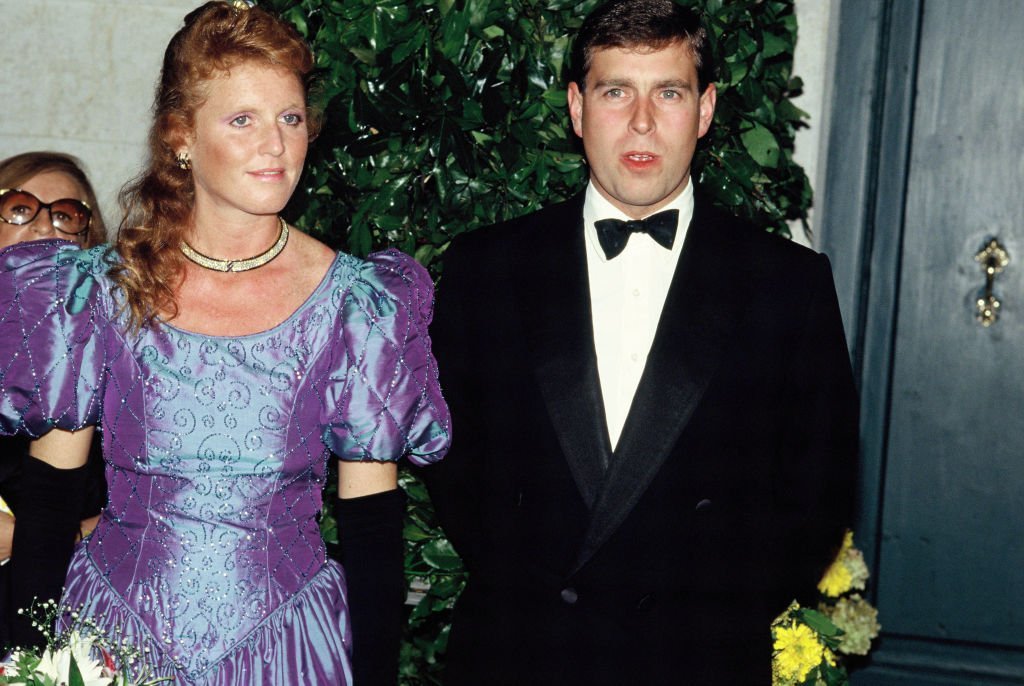 Diana, on the other hand, had found out about Prince Charles's affair with Camilla Park Bowles five years into their marriage.
They also separated but stayed married, and Diana went on to embark on her journey as the people's Princess. She started attending royal appointments by herself in and out of the country and built a reputation with her humanistic approach to the people.
Diana and Prince Charles ended up divorcing in July 1996, encouraged by the Queen and the Duke of Edinburg's advice.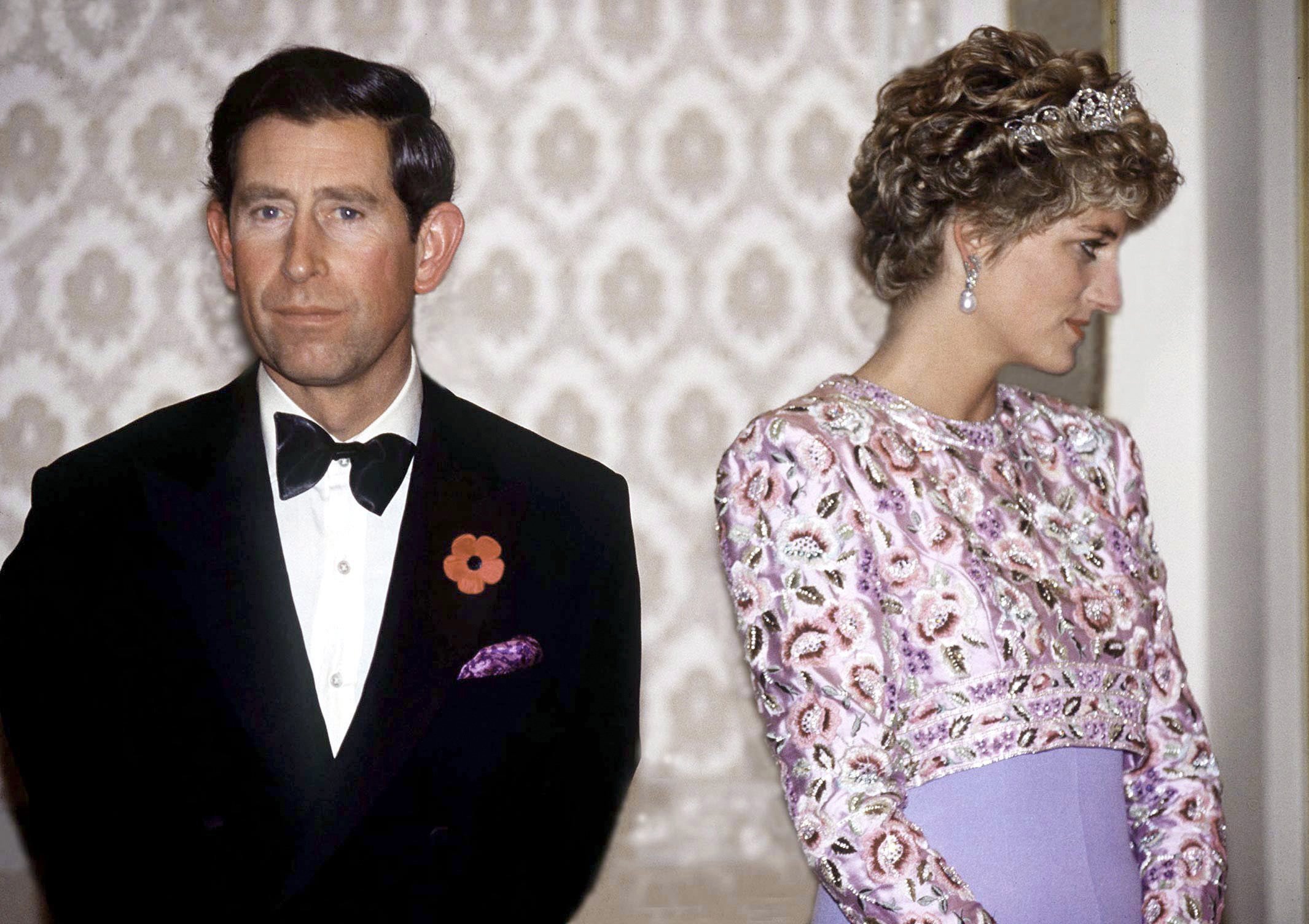 A SAD ENDING
After their respective separations, both Diana and Sarah decided to share their struggles with the royal life in books. Sarah was also involved in some scandals, and Diana started dating other men.
Sadly, after Sarah published her book, Diana stopped talking to her, although Sarah is not sure what made the Princess mad.
They hadn't been talking for 18 months by the time Diana was killed in a car accident in Paris on August 31, 1997.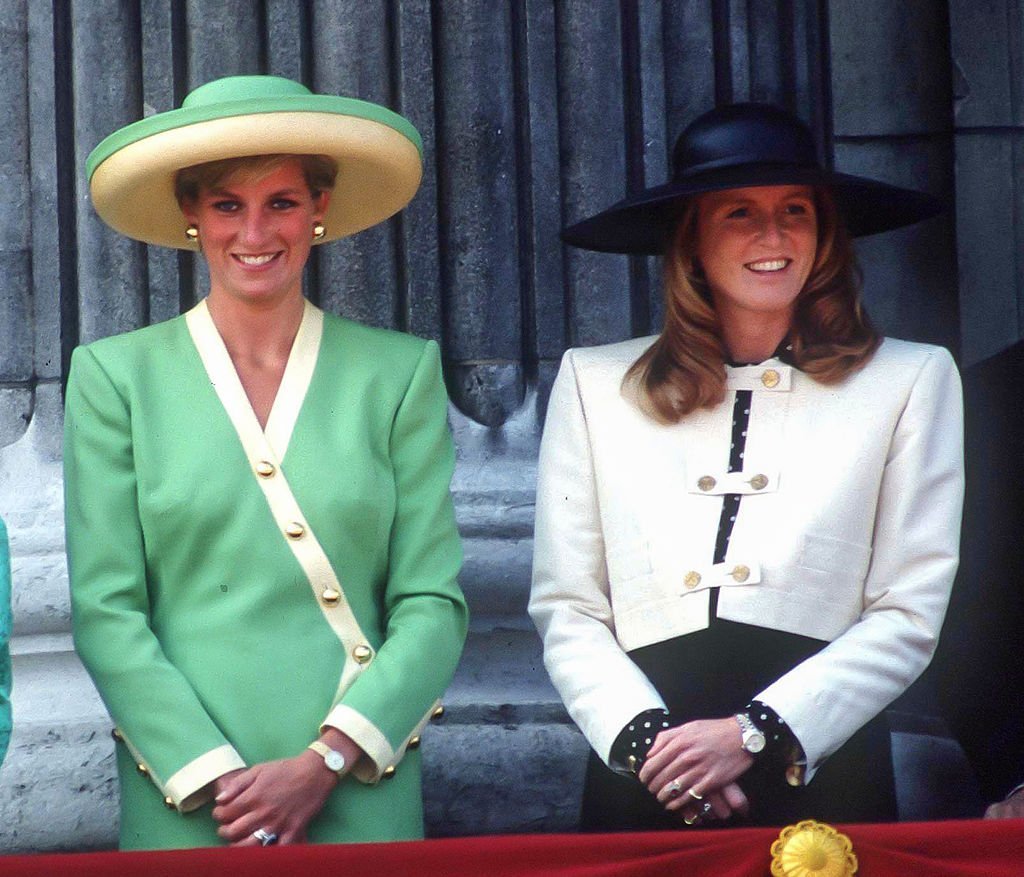 "I never knew the reason, except that once Diana got something in her head...." Sarah told Harper's Bazaar implying the Princess's stubbornness. Sarah said she tried reaching out by writing letters, and she thought back then, that whatever happened could be fixed, but to no avail.
Still, Sarah knew Diana would relent eventually. She said that the day before Diana's accident, she called a friend of Sarah's and asked, "Where's that Red? I want to talk to her."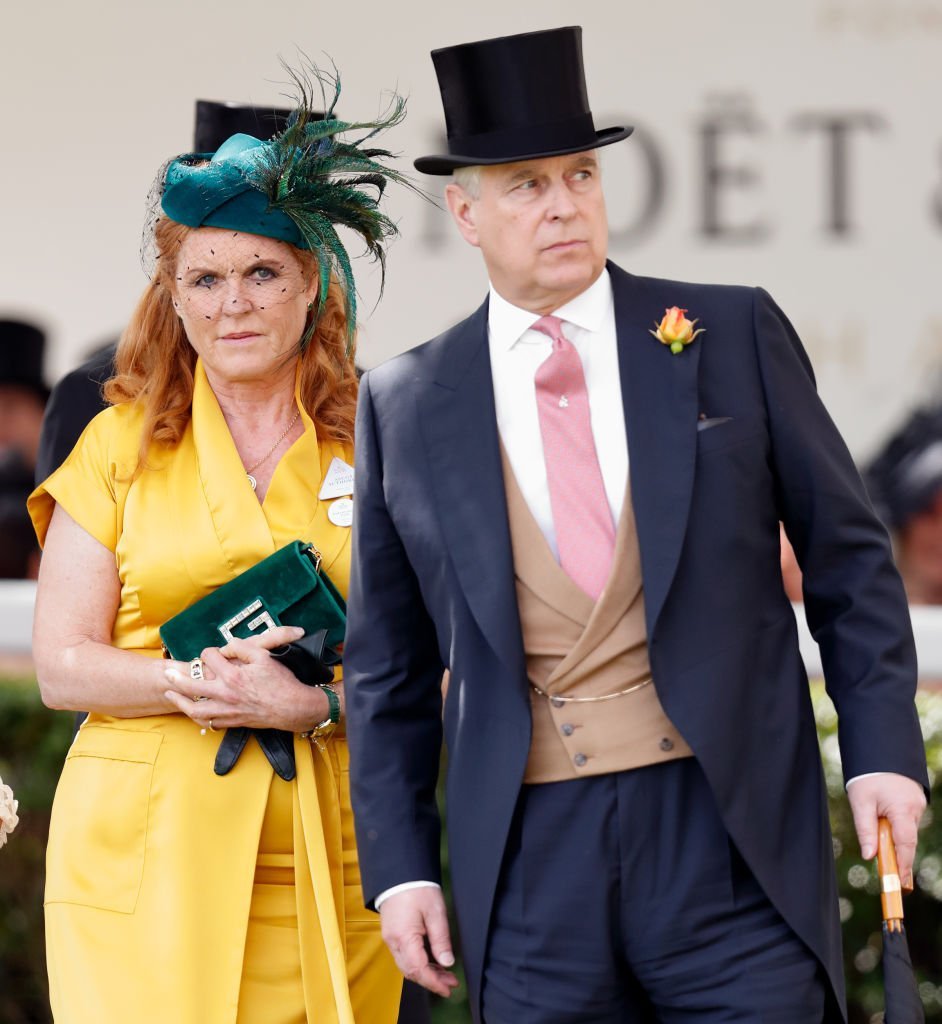 Unfortunately, they never got to say goodbye. "I really miss Diana. I loved her so much," Sarah concluded.
These days, Sarah Ferguson still lives with Prince Andrew and says he's her best friend.