Page Six: Savannah Guthrie from 'Today' Left Her Wedding Ring behind in Upstate New York after Recent Visit
Savannah Guthrie's marriage is not on the rocks despite the host showing off her naked ring finger for days. One outlet gave concerned viewers an explanation. 
Last week, Savannah Guthrie had everyone raising their eyebrows when she showed up to work without her wedding ring for a few days. The NBC anchor has been married to veteran Michael Feldman since 2014. 
Guthrie, 48, typically wears her ring proudly for the world to see. However, there's an explanation for what happened, and it's not as bad as everyone thinks.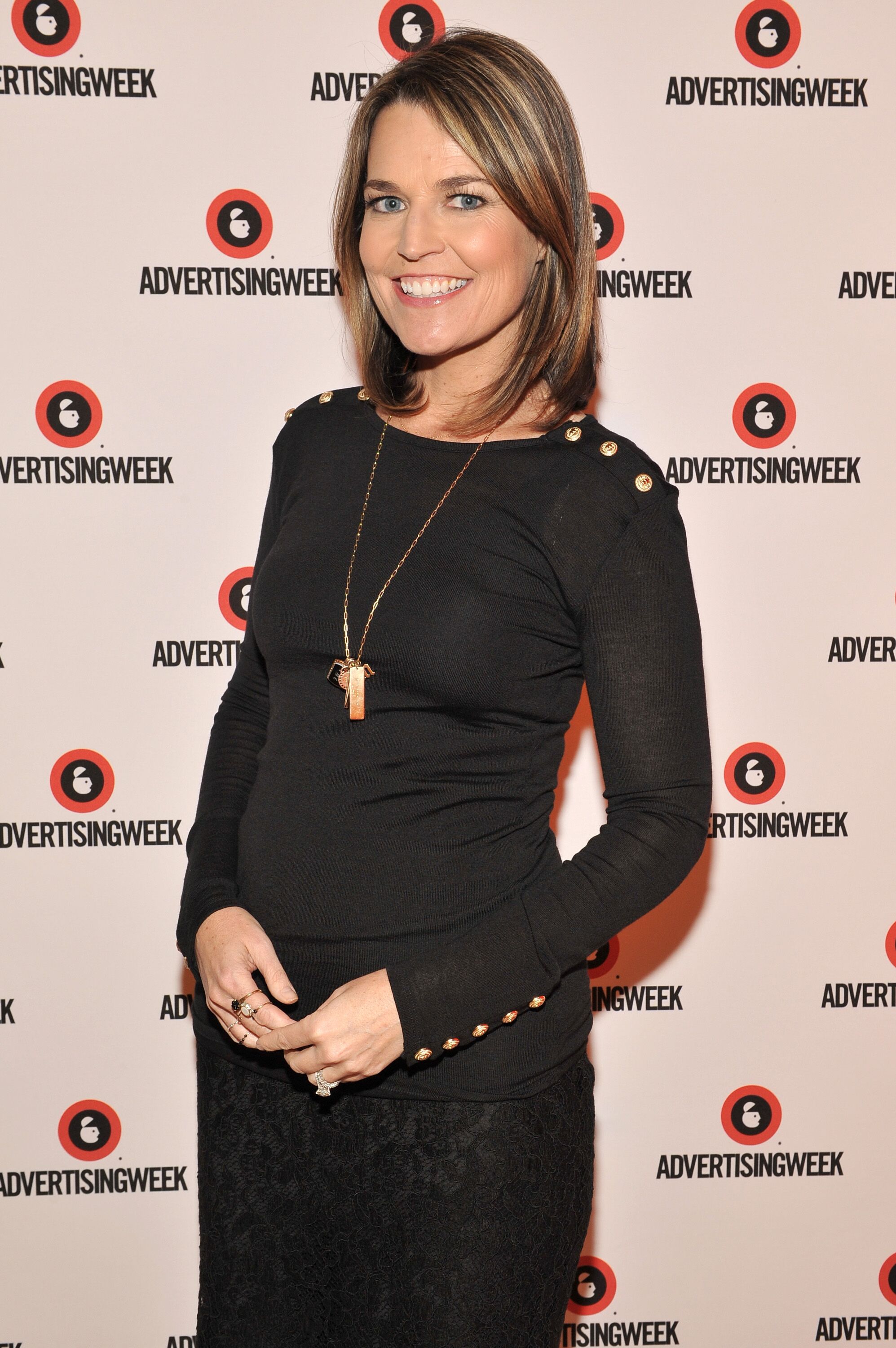 The real reason the host was ringless
The "Today" host simply forgot her ring when she visited upstate New York recently, reported Page Six. So she was separated from Feldman for a while — but it's wasn't why people thought. 
Soon enough, Guthrie was sported wearing her ring again, and the gossip world could relax. However, a source close to Page Six noted that Guthrie did have to catch up on something important.
Guthrie was missing something else
The source said: "The other thing Savannah was missing last week was sleep after pulling an all-nighter on Super Tuesday..." We hope Guthrie was able to get that much-needed sleep. 
Guthrie and Feldman have two kids together. Over the weekend, Guthrie shared a clip with daughter Vale as the two washed their hands to thwart of the coronavirus.
The Corona shuffle with her daughter
Guthrie — who wore her ring — sang a made-up song in the clip. Her adorable daughter joined in with her cute singing chops. The tv-personality dubbed the tune "the Corona shuffle." 
She added that it was her way of making hand-washing fun and reducing the fear that might surround the presence of coronavirus. In the comments, fans laughed but appreciated the awareness.
Guthrie wears dress backward
Last month, Guthrie slipped up again on the "Today Show" when she somehow ended up wearing her dress back to front. Co-worker Hoda Kotb was the only one who caught the mistake. 
Guthrie later posted a candid photo to her Instagram sharing the faux pas with fans. Funnily enough, many of them could relate and shared their own backward-dressing experiences.
We're sure tons of married persons have also left behind a ring and inadvertently caused uncalled rumors among their peers. Guthrie's forgetfulness just drew in gossip on a much larger scale.