Alicia Keys Dances in Denim Outfit Sprinkled with Rhinestones That Sparkle in the Sunlight
"Girl on Fire" crooner Alicia Keys is dripping with a fiery finesse in her Denim suit that shone In the rays of light.
The singer recently posted a clip of herself moving amazingly to the rhythm of a song, and her attire gave her a drop-dead gorgeous look. One can never go wrong with denim, and her matching jacket and pants proved this to be true.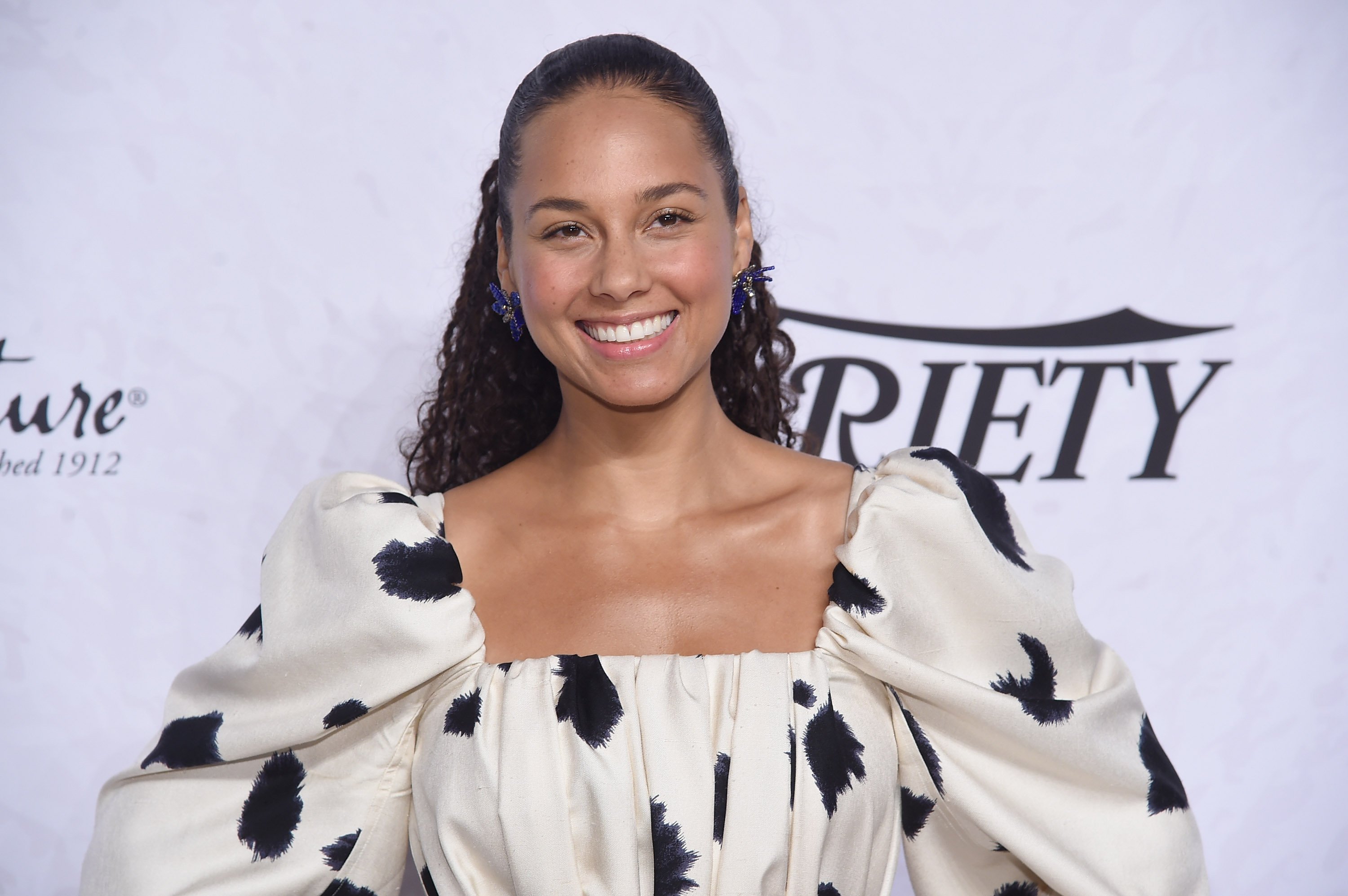 Alicia Keys also rocked a nude-colored crop top, leaving her belly bare. Other eye-catching things about the artist's attire were the glittery rhinestones beaded on the blue jeans. Spreading the excitement to her fans, she wrote:
"Sending you those good vibes today."
Having received the good vibes, fans of the 39-year-old reciprocated the love by reaching out to her via the comment section with tons of admirable words.
When the entertainer isn't reaching out through a dance, she's expressing herself in words. Her newest publication, "More Myself: A Journey," is a detail of her life remarkably written.
The celebrity has an outstanding personality.
It features a true-life story surrounding the singer 's stardom, and also simple narratives of her lifestyle, all to make the book an important enjoyable and revealing experience. She is set to tour various cities in the US to promote the work.
Next to her authoring skills is her profound songwriting skills, which makes her a topnotch artist. She's soon to premiere her "Alicia" album, her very first self-named piece. The 15-time Grammy winner told a news outlet that:
"...this is the first time I've had an album that I've chosen to name after myself. I feel this is the first time I've been the most fully myself...I'm learning how to express."
She also acknowledged " Sonic Roller Coaster" as the support system she needed to pull through with the project.
In terms of support, the Grammy Awards host was all out to honor the passing of NBA star, Kobe Bryant and his teenage daughter, Gigi.
She performed Beethoven's "Moonlight Sonata" in a Lakers suit in a show of respect, during a service for the deceased.
The celebrity has an outstanding personality and her unwavering strength as well as incredible talent has earned her a well-deserved success in the industry.