Kate Middleton Reportedly Might Be Related to Ellen DeGeneres and George Washington
Kate Middleton, Duchess of Cambridge, became part of history when she married Prince William and entered the British Royal family. But according to some reports, the gorgeous mother of three might also be related to a historically important figure from America.
Back in 2010, when it was announced that Catherine Middleton—the eldest of three children from an upper-middle-class British family—would become the wife of Prince William, one of the most sought after bachelors at the time, there was a broad interest in her Cinderella-like love story and her family.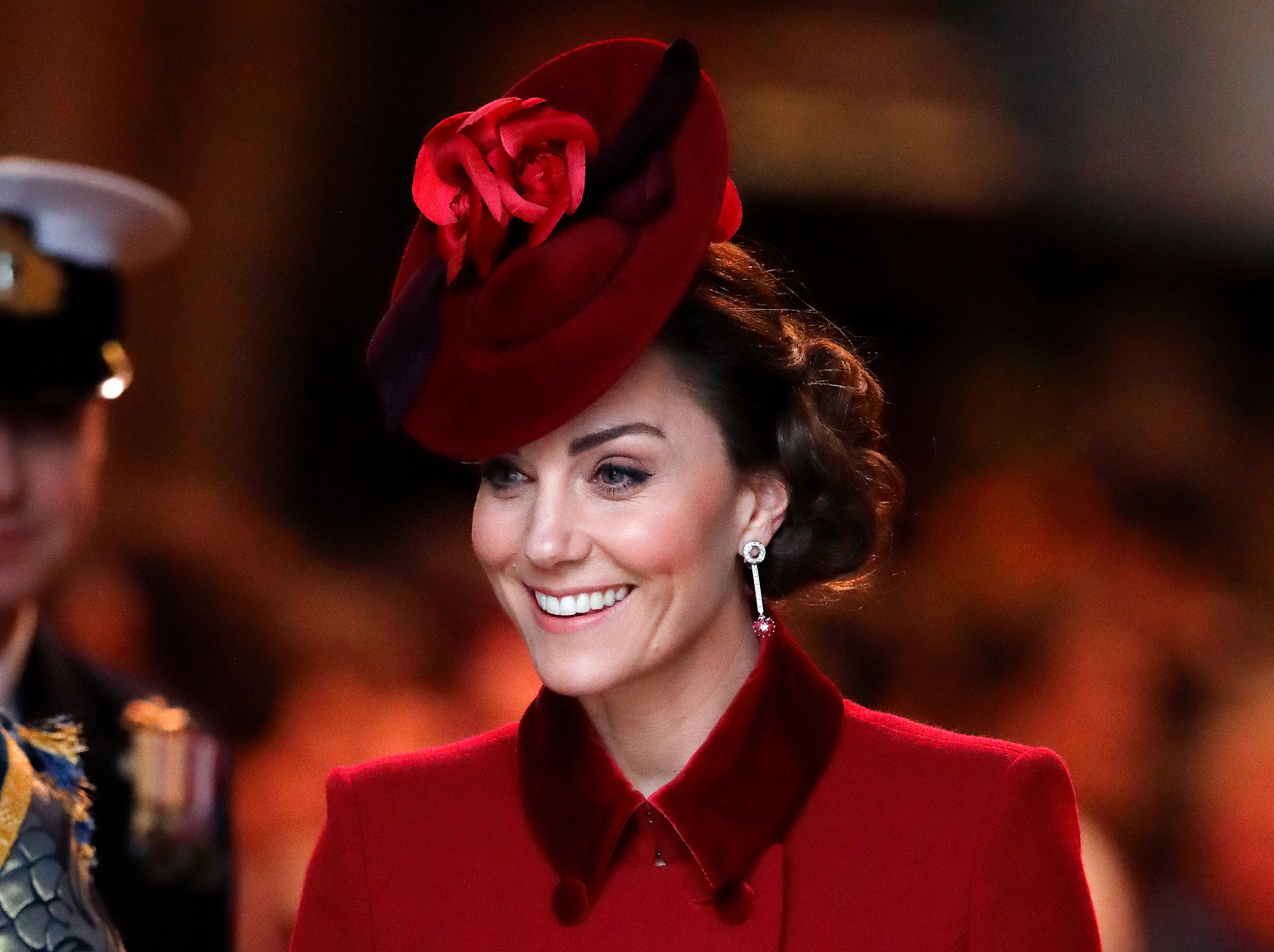 KATE'S FAMILY BACKGROUND
Kate is the eldest daughter of Michael Middleton, a former flight dispatcher, and Carole Goldsmith, a former flight attendant, who founded a company of party supplies in the '80s. Kate has a sister, Pippa, and a brother, James.
And there's one more surprising tie that Kate has to America: she's a 14th cousin twice removed to comedian and TV host Ellen DeGeneres.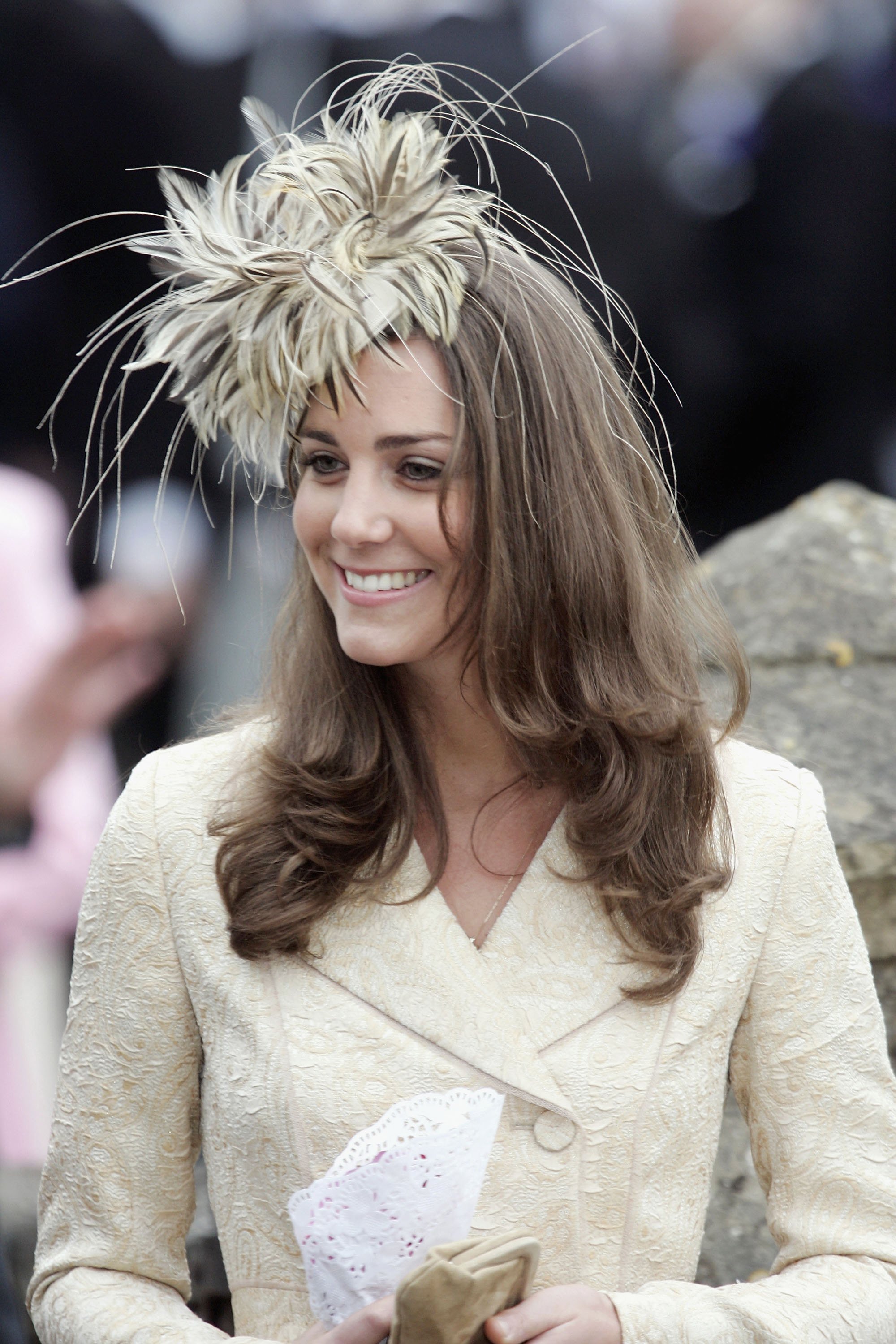 According to The Telegraph, the Middleton family has ties to the British aristocracy, and Kate and her siblings might have benefited from trust funds set decades ago to pay for the Middletons' education.
Amateur historian Michael Reed, who unearthed Kate's family ties, revealed that her grandmother was the cousin of Baroness Airedale, who attended George V's coronation in 1911.
Michael Middleton's great-grandfather's brother, Hugh Lupton, and his wife Isabella entertained Princess Mary, the Queen's aunt in the '20s, and another relative was friends with Queen Victoria's son, Prince Arthur, before the First World War.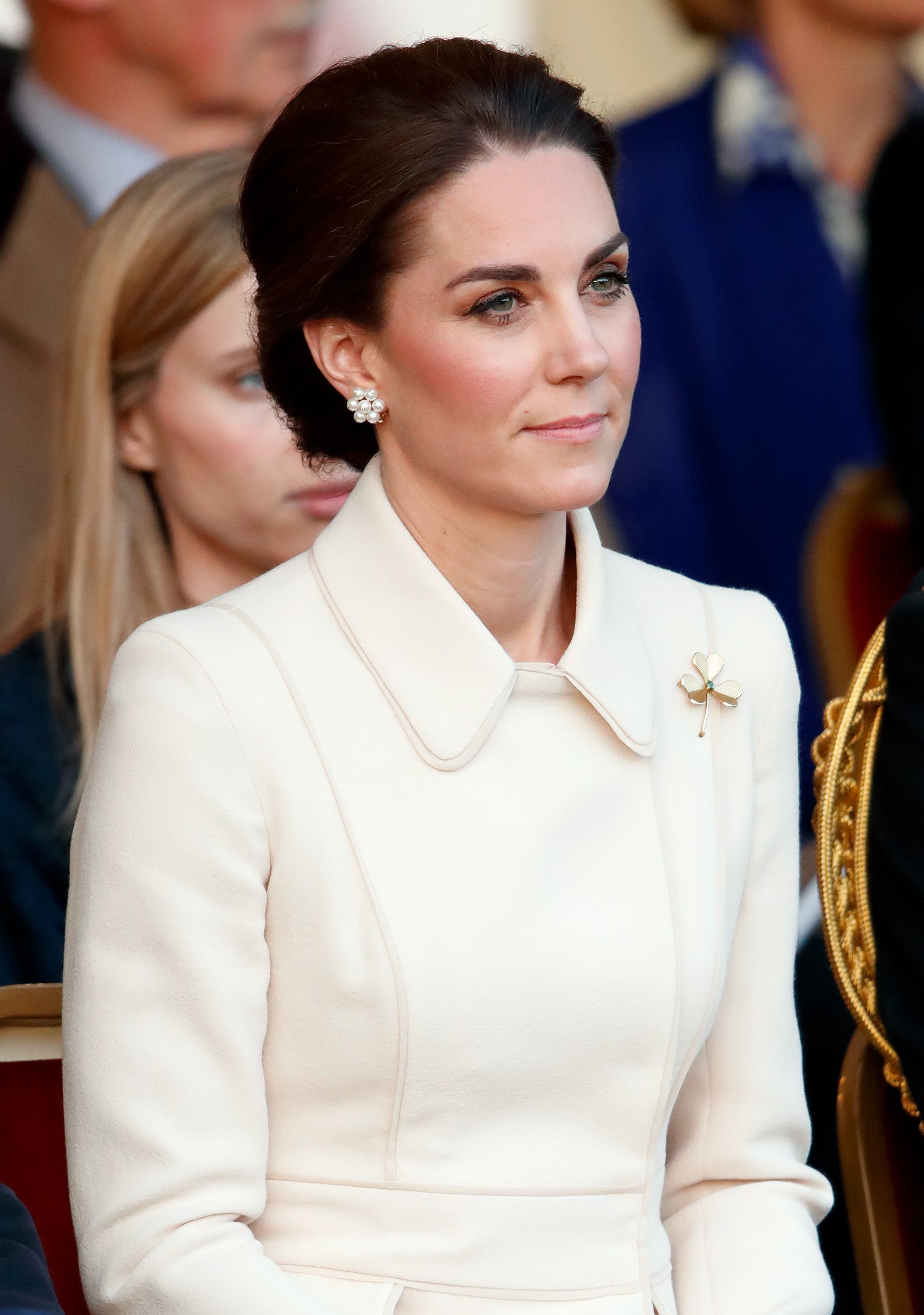 On top of that, it's known that Kate is also related to her husband, Prince William. They are reportedly 15th cousins through their common ancestor Sir Thomas Leighton, an Elizabethan soldier, and they are also both descendants of Sir Thomas Fairfax, a General during the Civil War.
MORE OF KATE'S SURPRISING TIES
Although it's not that surprising that Kate's family can be traced back to the aristocracy, historians were amazed when they found out she also has connections to what would be considered American royalty.
According to the New England Historic Genealogical Society in Boston, Kate is an eighth cousin eight times removed to George Washington, the first president of the United States, through their ancestor Sir William Gascoigne, who died in 1487.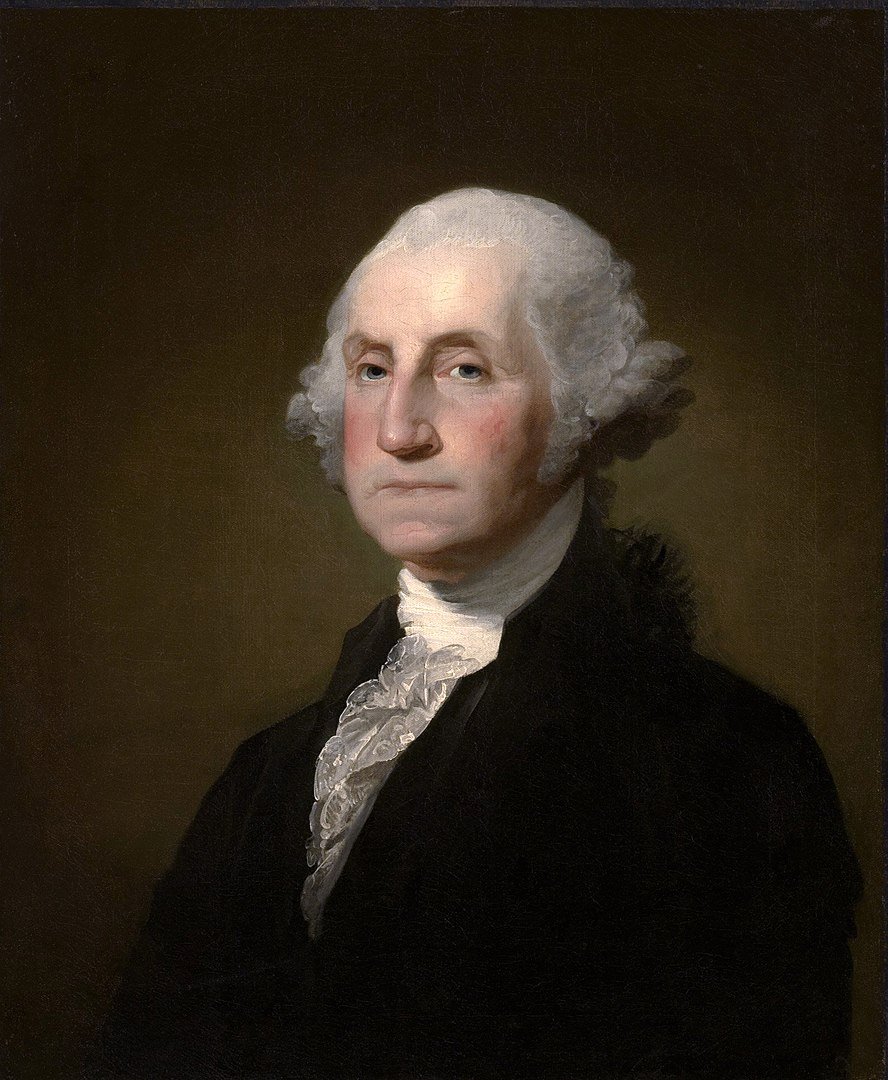 Middleton is also related to Francis Scott Key, the man who penned "The Star-Spangled Banner," and explorer Meriwether Lewis, better known for leading the Lewis and Clark Expedition with William Clark in the 19th century.
And there's one more surprising tie that Kate has to America: she's a 14th cousin twice removed to comedian and TV host Ellen DeGeneres.
The TV host received a letter from the New England Historic Genealogical Society in Boston with the news in 2011, right before Kate and Willian's wedding, and she reacted by asking Kate to send her an invitation to the ceremony.
KATE AND WILLIAM'S RELATIONSHIP
Kate and William met while they were both students at St. Andrews University in Scotland. William reportedly first set his eyes on Kate during a charity fashion show in 2001, and the next year, he moved into a flat with Kate and two other friends.
In 2004, the couple was photographed for the first time during a getaway in Klosters, and the following year, they graduated from college.
In 2006, the pair attended the wedding of Camilla Parker-Bowles's daughter Laura, one of their first public appearances together, and the interest in Kate's life increased exponentially.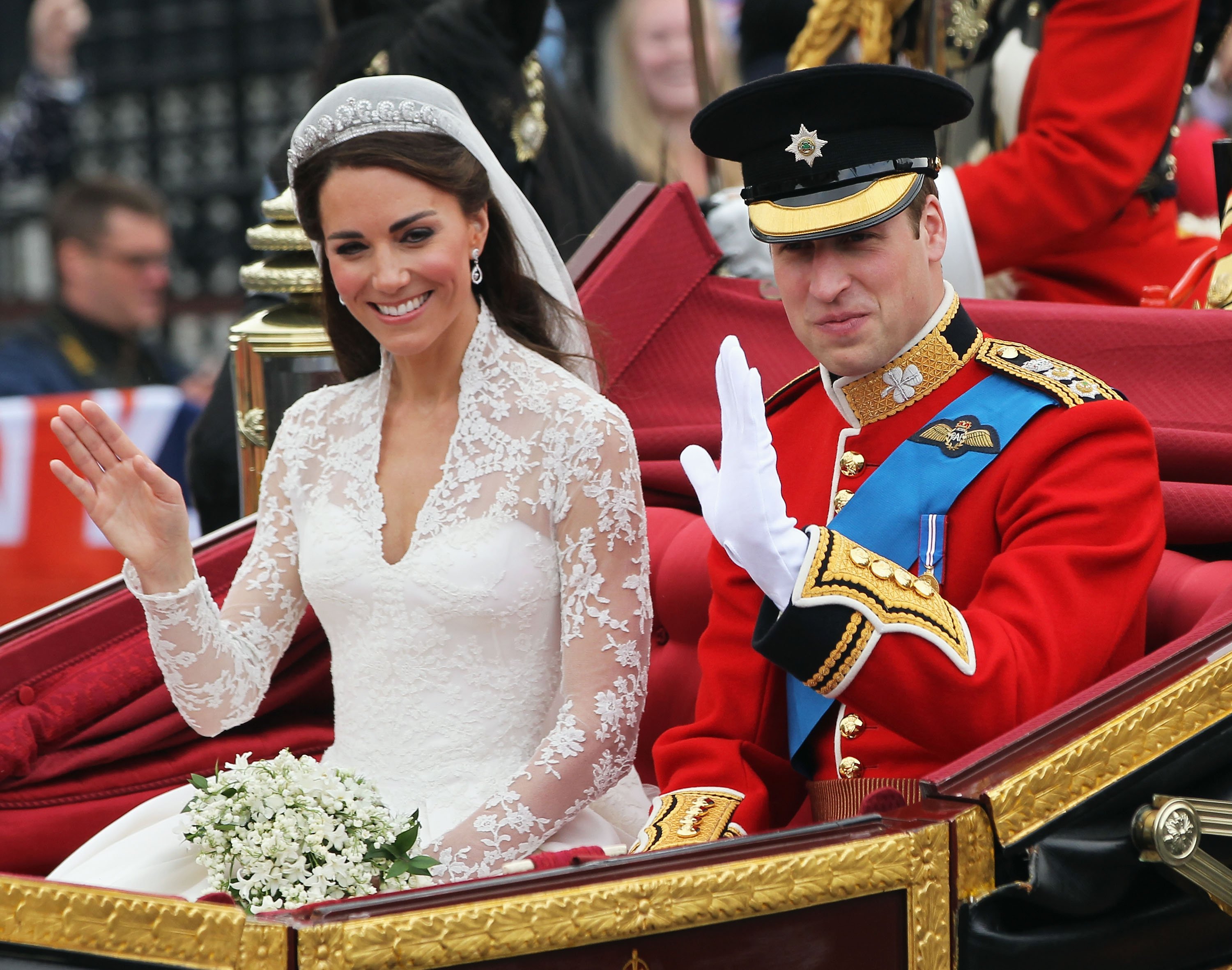 The following year, the couple took a break from their relationship, something that Kate would later recall as a valued time because she got to figure out things about herself she hadn't realized.
"I think I at the time wasn't very happy about it, but actually it made me a stronger person," she said. "Or I think you can get quite consumed by a relationship when you're younger. I really valued that time for me as well, although I didn't think it at the time, looking back on it."
By March 2008, William and Kate had reconciled and were seen together again and happier than ever. Kate was by the Prince's side when he graduated from his RAF training.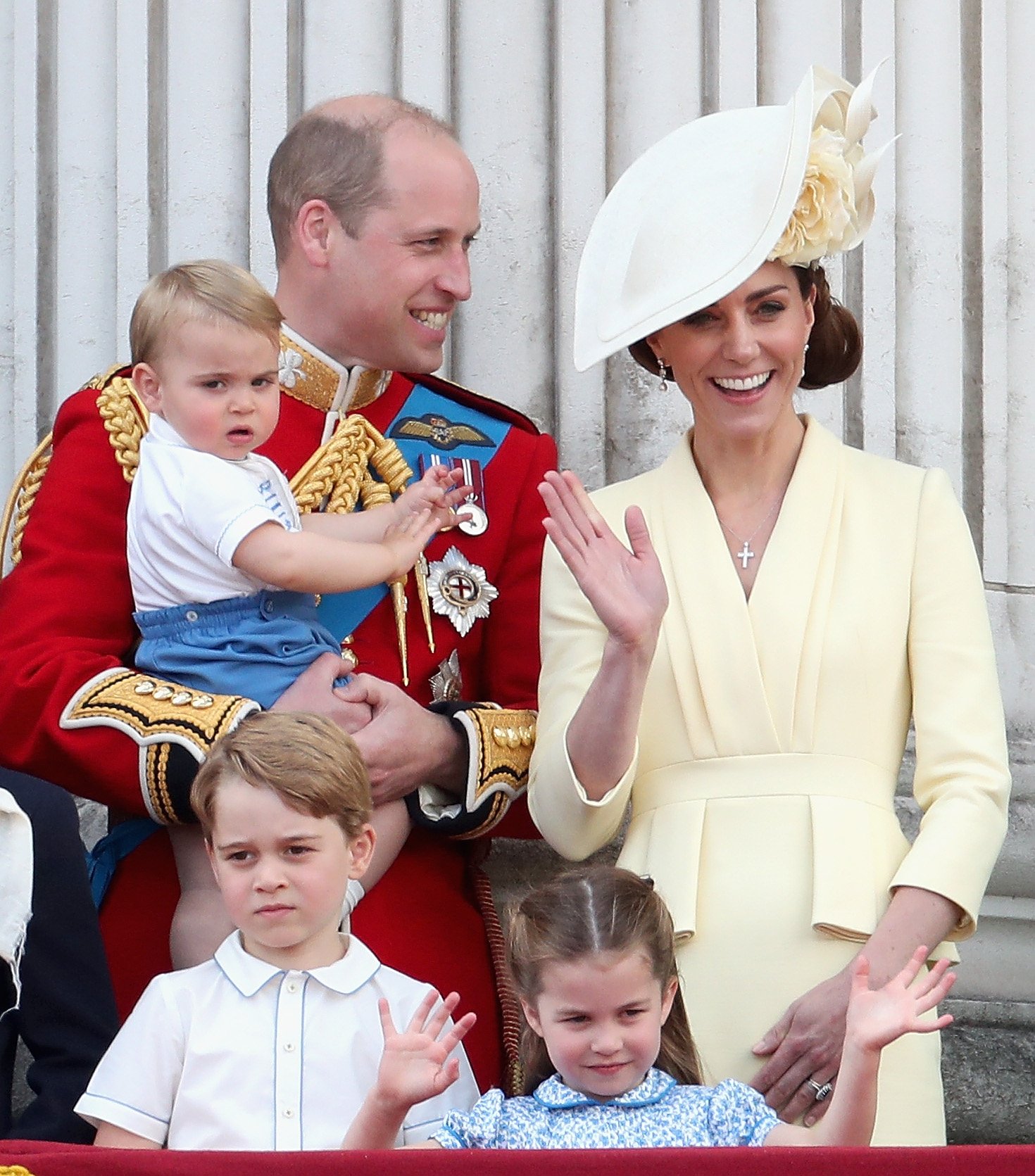 Then, in October 2010 and after almost nine years together, William proposed during a trip to Kenya with his mother's sapphire engagement ring. They tied the knot six months later in a ceremony that was watched by almost 70 million people around the world.
Kate welcomed her first child, Prince George, in July 2013. Princess Charlotte followed him in May 2015, and Prince Louis in April 2018.