Daniela Ruah from NCIS: LA Shows off Her Charming 3-Year-Old Daughter in a New Photo on Women's Day
"NCIS: Los Angeles" star Daniela Ruah took to social media recently to share an adorable photo of herself and her three-year-old daughter Sierra. 
Daniela, 36, celebrated the International Women's Day 2020 with her daughter Sierra, as shown in the recent snap she posted on Instagram. The picture also featured their dog.
"Show Youself," the acclaimed actress wrote. "Step into your power, Throw yourself, Into something new... You are the one you've been waiting for."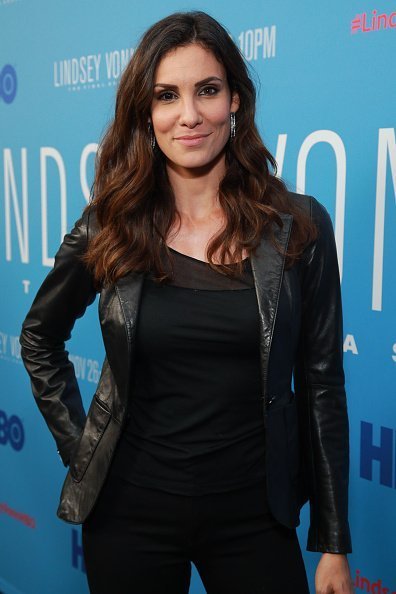 A STRONG ROLE MODEL
Numerous fans have commented on the post, which received more than 43,800 likes since the actress shared it on Instagram.
One person wrote, "So glad you're spending time with your little one. It's so important." Another fan added that Daniela is such a good example for her daughter and that the little girl will be a role model for her future children as well. 
Daniela also shares a six-year-old son, River, with her husband David Paul Olsen, whom she married in June 2014 in Portugal. As reported by Pop Culture, the actress has an interesting meet-cute story with David.
ON-SCREEN ROMANCE
She plays Kensi Blye on the hit television series "NCIS: Los Angeles," and has an on-screen romance with Deeks, played by Eric Christian Olsen.
But when the cameras aren't rolling, Daniela is actually Eric's sister-in-law. David also happens to be Eric's stunt double on the beloved TV series.
The family of Daniela is a fan favorite with their cute Instagram snaps.
HOW THE COUPLE MET
In 2014, Eric revealed in an interview on "The Queen Latifah Show" that Daniela and David went on their first date in 2011. 
The actor said that the couple were dating terrible people, and couldn't act naturally, so he chose to try to get them together. 
Fortunately, David was his stunt double at the time, so he had the ideal spot to introduce them. According to Eric, that was sufficient to get them started in conversation, and it turned into this brilliant relationship. 
Daniela, who was born in Boston, USA, to Jewish parents from Portugal, took to Facebook in 2018 to share an anniversary message alongside a photo of them arm-in-arm.
The family of Daniela is a fan favorite with their cute Instagram snaps. They stay close to Eric and his wife Sarah Wright Olsen, too. 
In an interview with Parade, Daniela clarified that her on-screen romance with Eric doesn't give off an impression of being that surprising. 
At the point when she was a teen, Daniela, who has a recognizable birthmark in her right eye, started acting in Portuguese dramas.