Meek Mill's Girlfriend Milan Harris Shows off Growing Baby Bump in Recent Photos from Jamaica Vacation
Rapper Meek Mill's baby mama took out time to flaunt her rounded belly in new photos, and one must say that the expectant mother is glowing!
Pregnancy glow does look good on Milan, and the proud mama-to-be knows this as she showed off her baby bump in new Instagram shots.
The former battle rapper's girlfriend rocked the "stylish mama" look in what seemed like a relaxation center.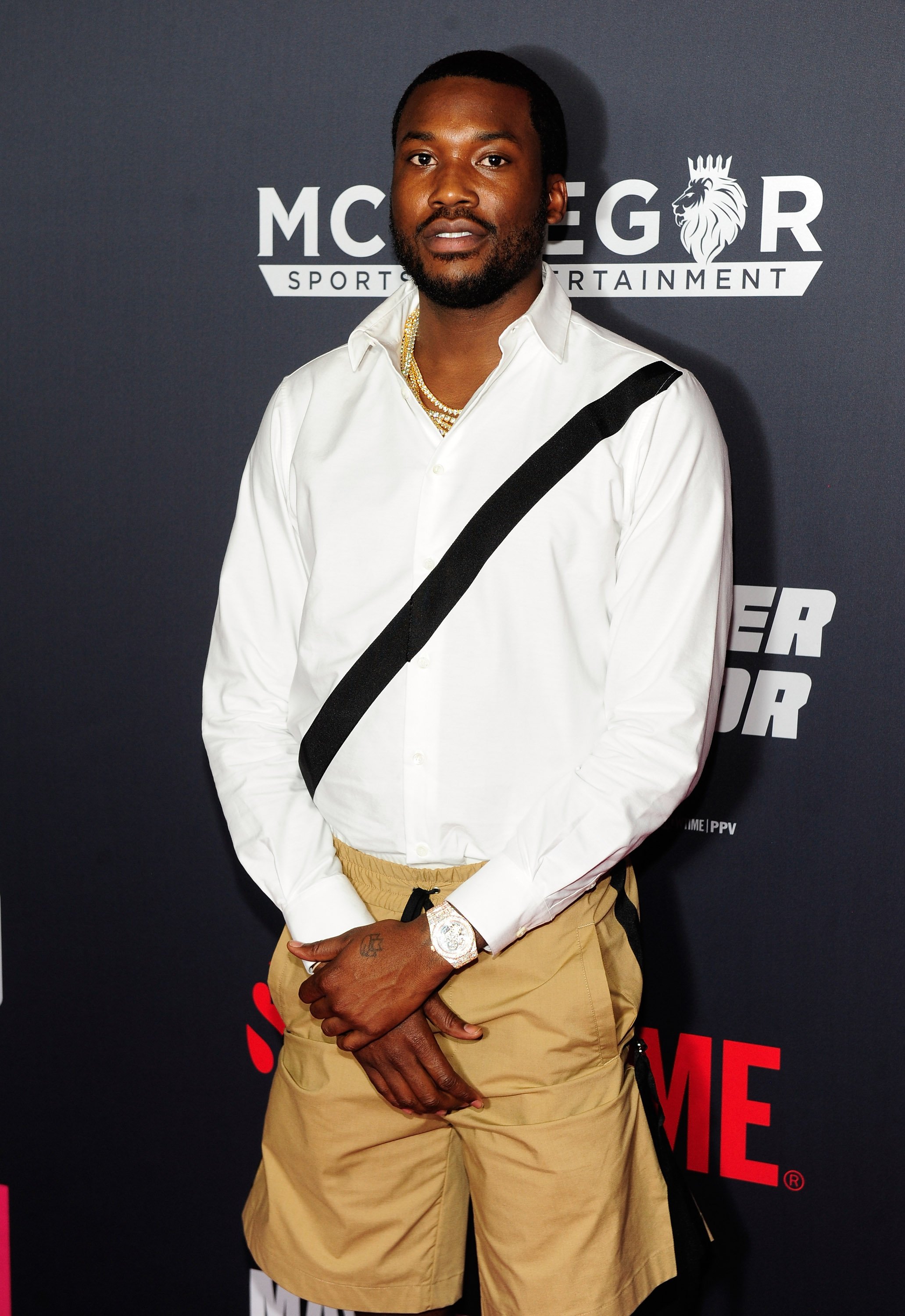 SEXY PREGGY
Milan Harris teased her figure in a blue two-piece swimsuit while she draped on a matching floor-length kimono. She spiced up her outfit with large hoops and her neatly braided hair. Harris thoughtfully wrote in her caption:
"Lifelong leaders are lifelong learners. Still learning how to be a better woman, learning how to love, learning how to run my business…"
With her sultry ensemble, the socialite showed fans how to "slay" even with a huge "baby house." Harris completed her look with a shiny purse that matched her Birkenstock sandals.
FANS LOVED HER LOOK!
The businesswoman still had more coming as she teased her fan's timeline with another captivating photo. Here, Milan rocked a full form-fitting garb as she expertly posed for the camera. Her Instagram followers had nothing but sweet words for the pretty momma.
Meek might be private about being a daddy, but Milan can't stop being in awe of her new status
A fan who saw her earlier post gushed: "Yesssssss. I love seeing this glow on you. Come thru with the glow baby Millie." A second fan chipped in with the same energy: "Awwwwww, the belly." On her second post, Milan had questions for fans, and they were eager to share their birthing experience. 
MEEK MILL'S ROMANCE 
Until fans got the big news that the "Milano Di Rouge" founder was becoming a mother, Meek Mill and his lover kept their romantic life private.
Even when it was apparent she was expecting, "the "Dangerous" crooner was quite mum about it until a Twitter reveal. Presently, the two are in anticipation of their little one and currently they are in Jamaica for a possible babymoon.
Pictures of the lovers together, are yet to surface, but Milan's Instagram posts show her living it up. The "Championships" star has also shared some beautiful pictures from a vacation site scenery.
HARRIS'S ANNOUNCEMENT 
Back in December 2019, the Fashion designer revealed news of her pregnancy in grand style at one of her fashion shows.
After this, she took to Instagram, where she opened up to fans on how she felt about becoming a mommy. She also talked about her announcement while telling fans she chose to be creative about it.
It is no doubt that Millie is all about having her baby and keeps basking. Her baby daddy is, however, discreet about it as his only tweet concerning her pregnancy was deleted.
Meek might be private about being a daddy, but Milan can't stop being in awe of her new status, and she keeps sharing updates with fans.