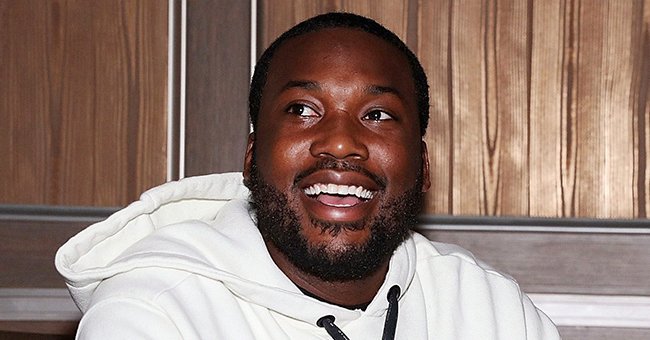 GettyImages
Meek Mill Was Spotted at 'Bad Boys for Life' Premiere with His Rumored Pregnant Girlfriend Milan Harris

Meek Mill's smile while out on a movie date with his rumored pregnant girlfriend, Milan Harris seems to confirm that he's the father of her unborn child.
Fans have all the proof they need to put the pieces of the puzzle together as Meek Mill was spotted on a date with designer Milan Harris who happens to be pregnant.
It's public knowledge that Milan is expecting after revealing her condition in December. But what always remained unconfirmed was if she had a relationship with Meek and if he is the father of her child. However, since they were sighted out on a movie date recently, it's safe to assume that the rumors linking them are true.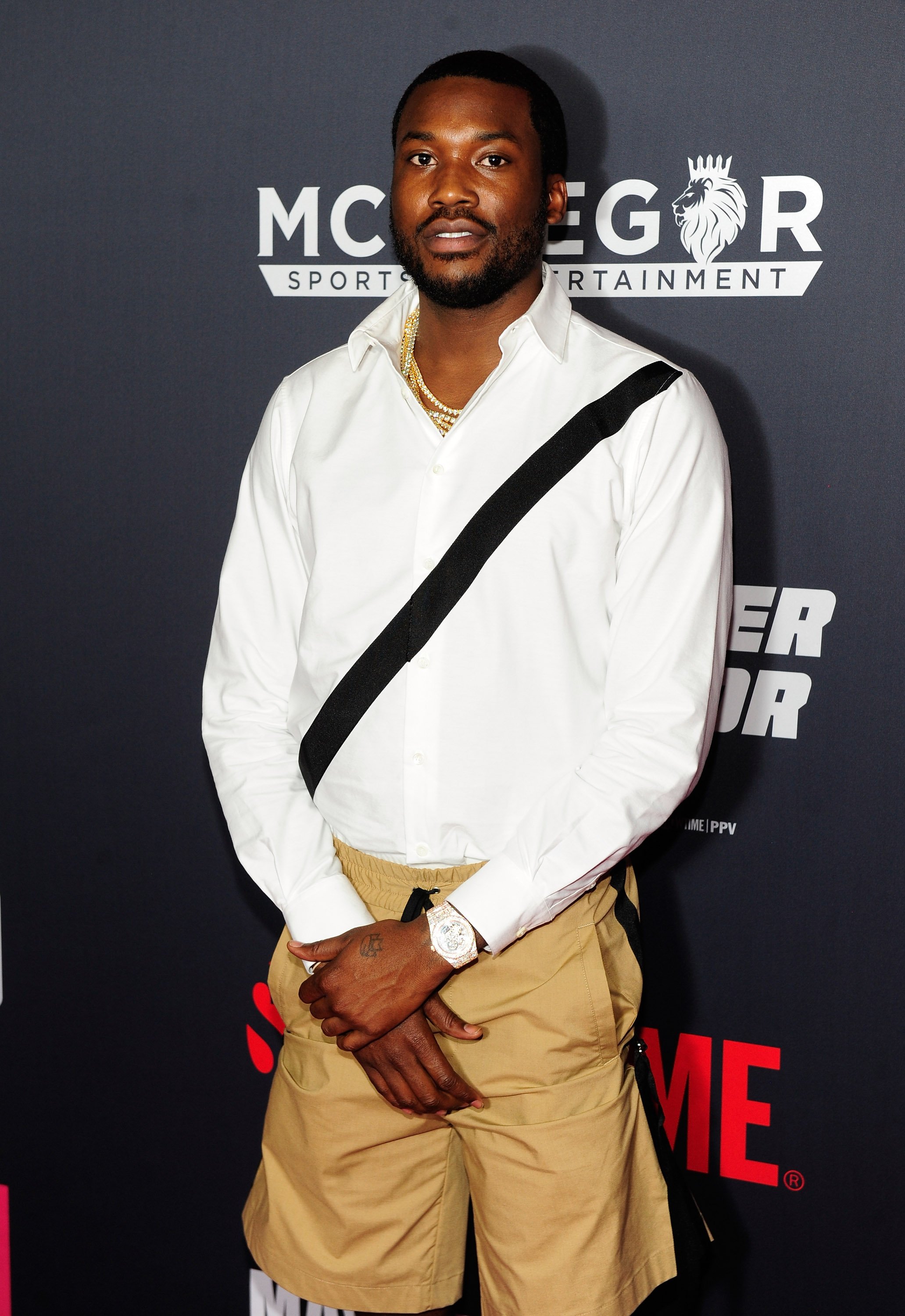 Meek Mill attending a VIP party before the Floyd Mayweather Jr.-Conor McGregor boxing match in Las Vegas in August 2017. | Photo: Getty Images
THEIR HISTORY
The pairing of Meek and Milan first made headlines a few months back when they appeared on each other's Instagram stories. They first met in their hometown, Philadelphia, and Meek was a staunch supporter of Milan's clothing line. In fact, Milan once revealed he was the first celebrity to endorse her label after launching it in 2012.
In a photo shared by the Shade Room, Milan was standing next to Meek with her hand on his back. He reciprocated by doing the same.
WHEN ACTIONS SPEAK LOUDER THAN WORDS
When Milan announced her pregnancy during her Milano Di Rouge fashion show, she made no mention of the father of her child. Many believed it was Meek though neither confirmed this.
But during the recent premiere of "Bad Boys for Life," signs were pointing at the obvious truth. They attended the premiere together while Milan flaunted her baby bump. She was dressed in a long-sleeved mini-dress that hugged her curves including the one protruding from her belly.
In a photo shared by the Shade Room, Milan was standing next to Meek with her hand on his back. He reciprocated by doing the same. Meek was all smiles and didn't appear to be hiding the fact that they were on a date.
"Rumored? At this point it's Confirmed!" one fan reacted on The Shade Room's comments section. Another chimed in and wrote,
"And y'all was saying that wasn't his baby. Look at the glee in his face. He da daddy."
ON KEEPING THINGS PRIVATE
Meek must be ecstatic because he'll be a father for the first time if this is true. As for his lack of acknowledgment, it is who he is. He's known to keep his private life private.
Likewise, Milan explained that she's not a public person and prefers to keep some things about her life away from the public eye. When she announced her pregnancy, she asked her fans to respect her decision to share only what she chooses to share.
It's unclear how far along Milan is but she hinted at staying home for five months due to sickness on her post after her announcement. Thus, it will only be a matter of a few months before the baby is born and we find out if Meek really is the father. If they ever choose to reveal that tidbit.
Please fill in your e-mail so we can share with you our top stories!