George W Bush Opens up about Wisdom of Late Mom Barbara Who Was a First Lady & Caring Parent
Years after the death of former First Lady, Barbara Bush, her son, Former President George Bush opens up about the impact she had on him and his siblings while she was alive.
The narrative was told in a book written by her children and friends, Barbara lives on. For her 90th birthday in 2016, George and Barbara's other children wrote stories about their most cherished memories with their mother, revealing the lessons their beloved mother taught them before passing. In George's essay, he wrote:
"Mom taught me how to laugh, how to see irony, how to verbally joust. She had a doormat in our home in Houston that said, 'Birds fly high because they take themselves lightly."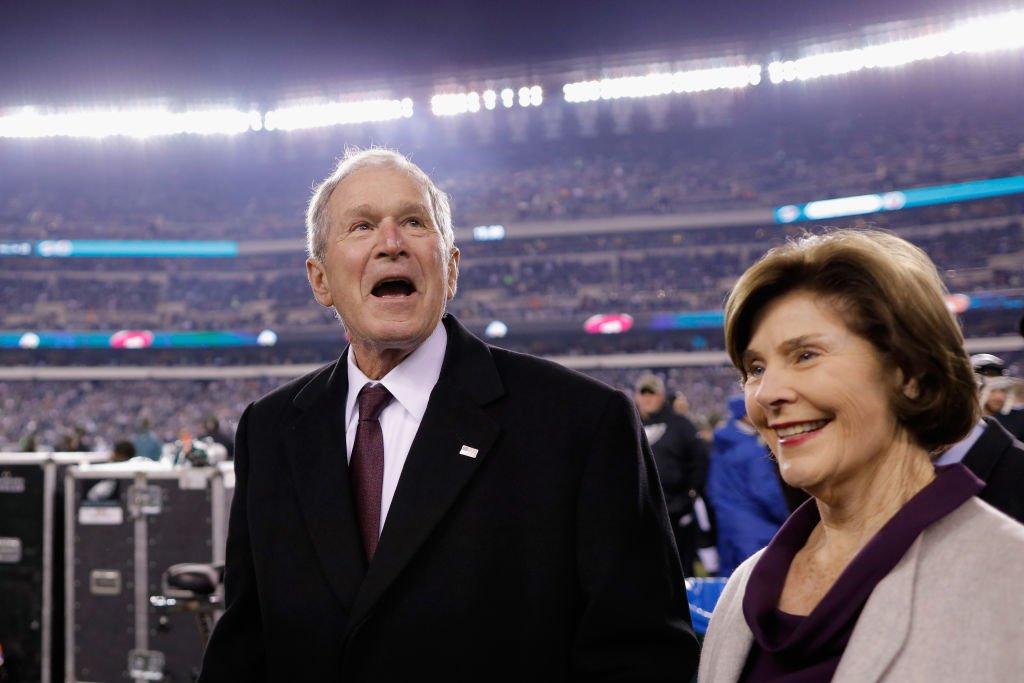 George continued, describing how his mother always took her duties as the first lady, very serious, but never herself — she was a very humble person. Barbara died at the age of 92 in 2018, and the former governor of Texas praised her endlessly for her high-spirited character.
George's brothers, Jeb, Neil and Marvin also wrote highly of their mother, all emphasizing that she was the one who taught them how to be good parents. Their sister, Dorothy, wrote that she feels honoured to be the daughter of such a great woman.
Barbara was more than a mother 
Following her death in 2018, George released a statement in honour of his mother's impactful life. Barbara was loved and adored by many and was a literature lover to her core.
The book, "Pearls of Wisdom: Little Pieces of Advice" was their way of appreciating their mother's love for literature and appreciating her as well. In his statement, George said:
"Barbara Bush was a fabulous First Lady [...].To us, she was so much more. Mom kept us on our toes and kept us laughing until the end. I'm a lucky man that Barbara Bush was my mother."
The former president described his mother as a woman, unlike any other who brought love and literacy to all. To the Bush family, Barbara was more than just a mother; she was a stronghold who always kept them on their toes and also kept them laughing till the end.
Barbara was reportedly hospitalized due to pneumonia in 2013 and had earlier in 2008, undergone heart surgery and four months after, surgery for a perforated ulcer.
In her last days, Mrs Bush knew her life was slowly coming to a lull, and so she turned to her journal to leave a sweet message for her children — a final letter addressed to them.
In her letter, although unfinished, Barbara expressed her gratitude for her family and the life that she was privileged to have.
Mrs Bush's death was a blow to many, but she lives on in the hearts of those she shared her light with.