Kim Kardashian's 2-Year-Old Daughter Chicago Looks Adorable in a Pink Outfit and Oversized Heels
The 2-year-old daughter of Kim Kardashian, Chicago West, looked so cute dressed up in a pink outfit while sporting her famous mother's heels.
Kim, 39, posted an adorable video of her youngest daughter Chicago on her Instagram Story recently, as shared by The Shade Room.
In the clip, the little girl can be seen dressed up in an all-pink outfit, a pair of shoes on her feet, and a glittering pink purse.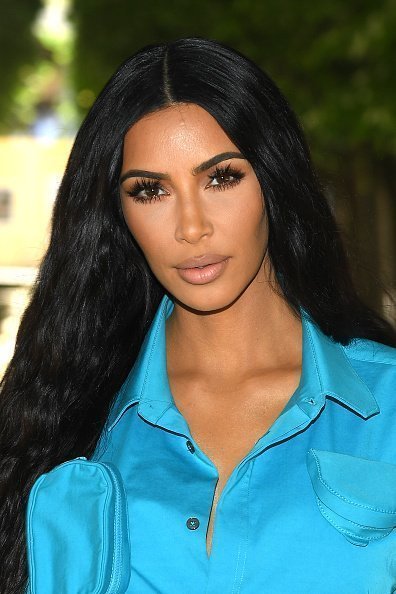 While recording Chicago, the "Keeping Up With The Kardashians" star can be heard asking the girl if she's wearing her mother's heels.
Chicago, who Kim shares with husband Kanye West, 42, sweetly replied, "yea." The doting mother then asked her daughter if she loves them. To which Chicago answered, "yea."
Since the video was published on Instagram, it has been viewed over 2.4 million views. A lot of people also added their thoughts via comments.
According to a fan, Kim and Kanye really make dolls. Another fan noticed that Chicago speaks so well. Someone else wrote that she would be the Kendall of the family.
As reported by Hollywood Life, Kim also shares daughter North, 6, son Saint, 4, and son Psalm, 10 months, with Kanye. The power couple regularly share sweet bonding moments as a whole family.
Kim continued that her doctor couldn't discover a heartbeat and disclosed to her she had a miscarriage.
Meanwhile, Chicago recently dropped out of her high chair, The Blast reported. Chicago "cut her whole face," which resulted in the little girl getting stitches.
Kim, who first earned media attention as a friend and stylist of Paris Hilton, revealed the unfortunate news during an interview with "Good Morning America."
According to the SKIMS founder, Chicago is healing at home and has a "big scar on her cheek" after the alarming occurrence. 
Recently, Kim also appeared on the podcast "All's Fair" with family attorney Laura Wasser, where she talked about the moment she thought she had a miscarriage early on in her pregnancy with daughter North.
During the chat, she recalled going to the doctor in November 2012 while she was pregnant with her eldest daughter.
"I thought I had a miscarriage, because I was really heavily bleeding and in so much pain in Miami," she explained. "I went in because you have to go in and do a [dilation and curettage] to clean out the miscarriage."
Kim continued that her doctor couldn't discover a heartbeat and disclosed to her she had a miscarriage. However, when she came back to the doctor the following day, North's heartbeat was identified. 
The famous reality star said that it was a sign and that it's Thanksgiving morning. Kim and Kanye ended up having North.