Caterina Scorsone's Character on 'Grey's Anatomy' Reveals Who Father of Her Baby Is in Show's Latest Episode
"Grey's Anatomy" finally ended the suspense for fans when they revealed who the father of Amelia's baby is. Did you guess right? 
On Thursday night, "Grey's Anatomy" surprised some fans while others no doubt saw it coming. After all, even Amelia herself implied who the father was in earlier episodes. 
Amelia, played by Caterina Scorsone on the series, learned she was pregnant in the premiere of season 16 when Carina stopped by. Amelia was in between dating Owen and Link at the time.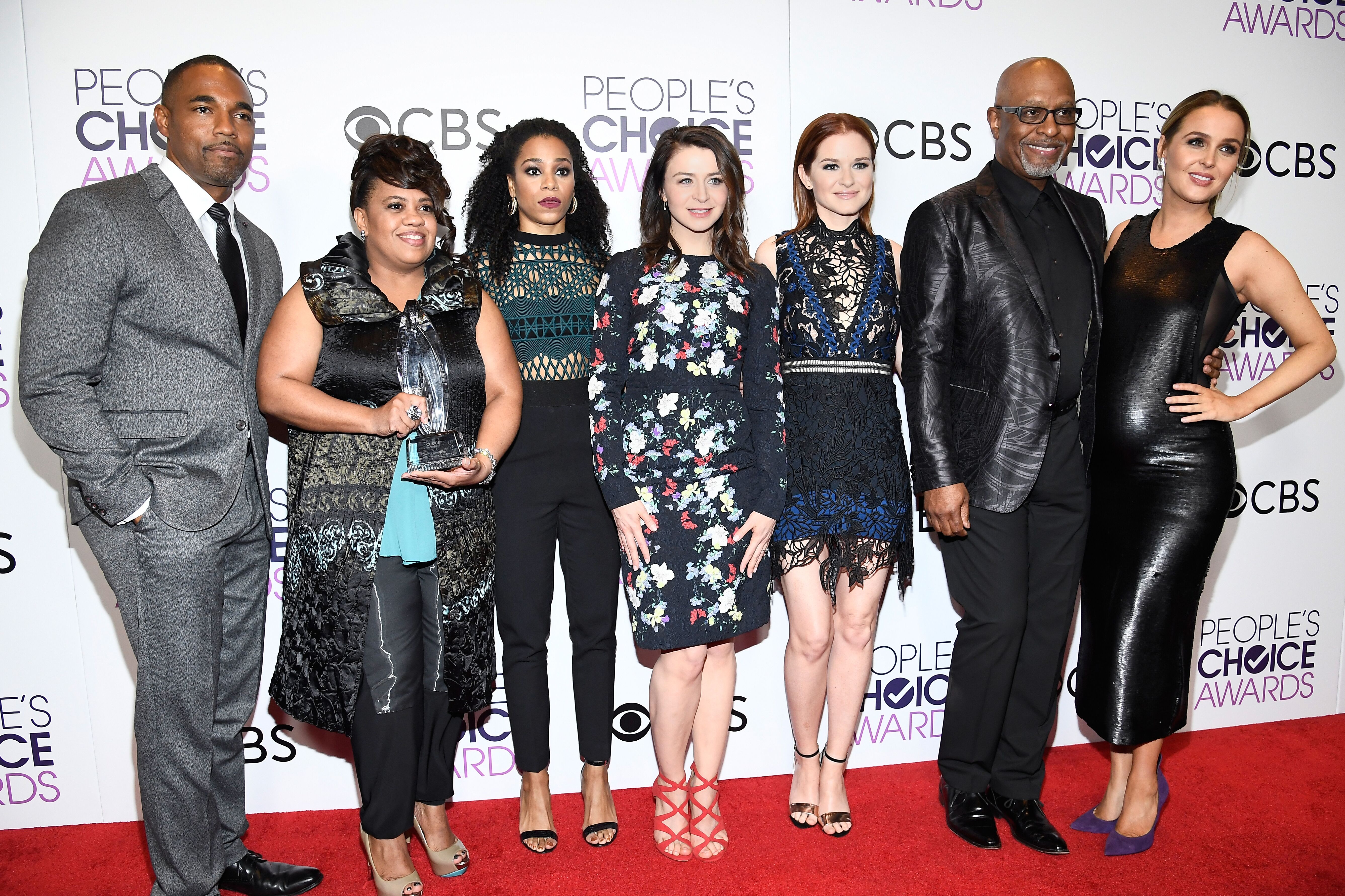 Amelia was in a tight spot
She'd left the latter and was now with Link, played by Chris Carmack. Owen soon moved on to dating Teddy (Kim Raver). The two were attempting to start a family. 
Of course, it would make things complicated if Owen was the father of Amelia's child, considering the two were no longer together, plus they had both moved on with new people. 
Finally getting answers
Amelia implied that she thought Link was the father for many episodes, but she waited to get tested to preserve her physical and mental health from the potential stress. 
She finally gave in during the last episode, and a pregnancy test confirmed that Link is indeed the father. The news fitted perfectly with Link's confession of love to Amelia. Marriage might be in the works. 
Grey's Anatomy's Camilla Luddington Is Pregnant With Baby No. 2 https://t.co/ghNCtAGc5U

— E! News (@enews) March 9, 2020
Camilla Luddington pregnant
Elsewhere among the "Grey's Anatomy" cast, Camilla Luddington, who plays Dr. Jo Karev, just announced she's pregnant with her second child. Luddington and husband Matt waited a few months to make the reveal. 
Luddington eventually did so in a magical Disney fashion by having a Cinderella costume actor help her share the news. The actress was off social media for a while due to the pregnancy. 
Alex's departure explained
On-screen, Luddington, as Dr. Jo Karev, is dealing with a husband who left her to be with his ex-wife Izzie and their two kids. Alex Karev (Justin Chambers) left last year in a dramatic twist that left fans shocked. 
Chambers only made the official announcement he was leaving two months later. The exit comes 15 years after working on "Grey's Anatomy." Chambers is also married and has five children in real life. 
Show's production halted 
Meanwhile, fans might see delayed episodes in the future after an announcement that production of "Grey's Anatomy" was halted for a minimum of two weeks due to the coronavirus. 
Krista Vernoff, the executive producer and showrunner, released a statement saying, "This decision was made to ensure the health and safety of the whole cast and crew and the safety of our loved ones."