People: Prince Harry and Meghan Markle Eyeing California for Their New Post-Royal Life
According to "People" magazine, Duchess Meghan and Prince Harry are keen on spending more time in California. The state happens to be Meghan's hometown.
On March 31, 2020, Meghan and Harry will no longer be senior royal members as they've chosen to step down from their roles. The pair has since been living in Canada after their January 2020 announcement.
According to "People" magazine, the pair, and their son Archie, 10-months-old, are planning on spending time in Los Angeles for the summer. A royal insider explained: "This is what Meghan and Harry have always wanted — to create their own life."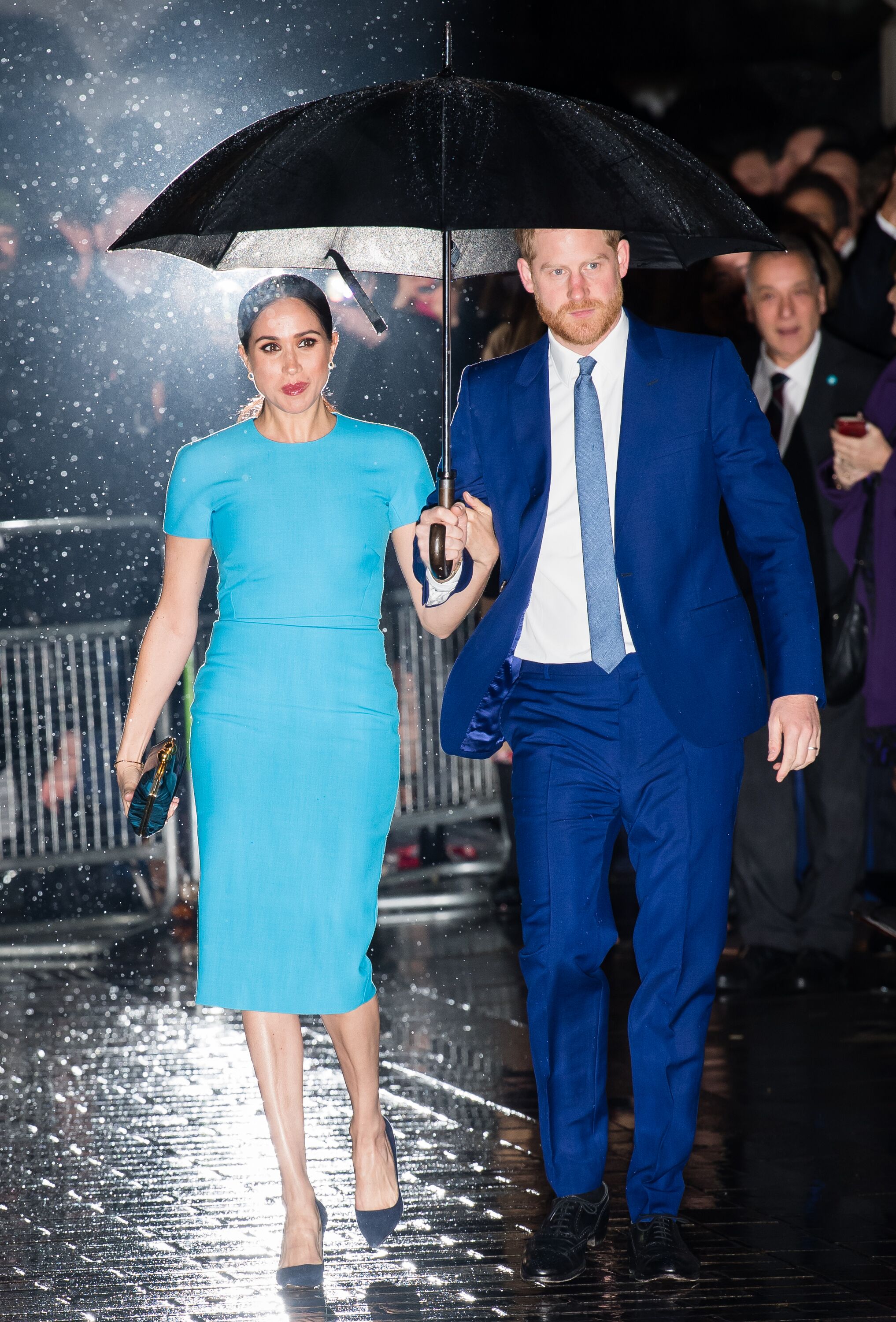 Harry & Meghan leave the Royal Family
The source added: "It's got to feel like an immense relief to get out of the U.K. and go down their own path." In her hometown, the Duchess has her mother, Doria Ragland, as a support system.
The publication also revealed that several of Meghan's friends had been gone to Vancouver Island to visit the couple and their child. The family of three has been staying there since their announcement.
Couple could live in Canada and LA
Someone who's close to the couple said: "They love being in Canada, but they are looking at houses in L.A. too." The informant shared that it was possible that the pair could acquire homes in Canada and Los Angeles.
Their last royal engagement
On Monday, March 9, 2020, Meghan and Harry made their last official royal appearance. The couple joined Duchess Kate, Prince William and the rest of the Royal Family for the annual Commonwealth Service at Westminster Abbey.
Losing their HRH titles
According to another source: "A weight has been lifted off their shoulders" since they announced their departure from the British Royal Family. After many discussions with the Queen, it was decided that the couple would no longer use their HRH (His/Her Royal Highness) titles.
Harry loses some of his roles
Harry has to also forgo his role as youth ambassador to the Commonwealth. William's younger brother served 10 years in the British army, including two tours of Afghanistan.
He's also had to relinquish his honorary military appointments.