Idina Menzel, Award-Winning Singer from 'Frozen,' Started out as a Wedding Singer
Idina Menzer's journey to Broadway, and international fame as a renowned singer and actress.
On February 10 singer and actress Idina Menzel took to the stage at the 2020 Academy Awards to sing "Into the Unknown," the hit song from "Frozen 2,"  nominated for Best Original Song.
Standing on that stage, performing before an audience of the most august entertainers in the world was something Idina had never imagined when she started singing as a young girl. 
Idina and her "Frozen" costar  Kristen Bell, were awarded stars 2682 and 2681 on the Hollywood Walk of Fame.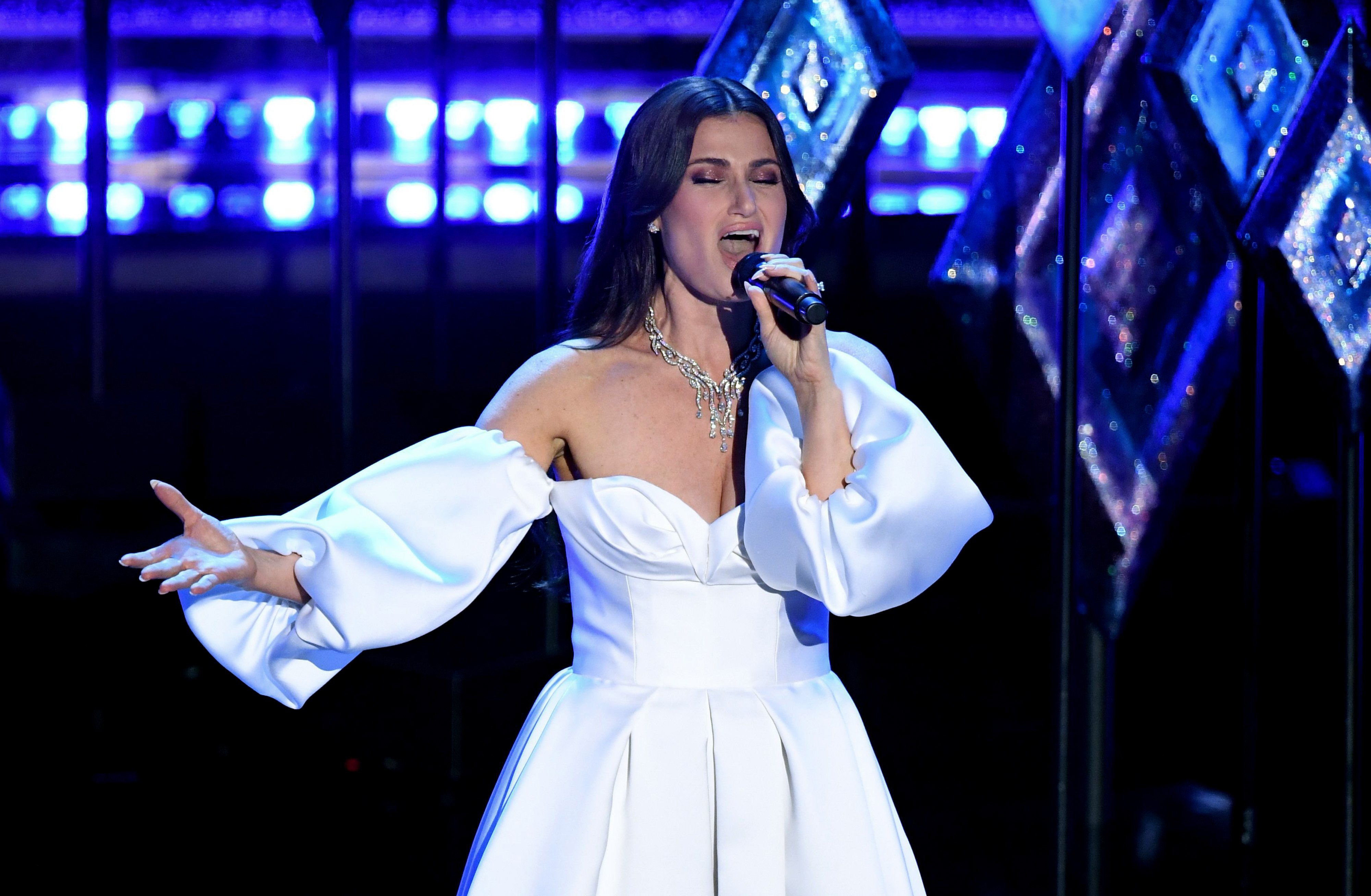 IN THE BEGINNING
Idina was born in New York, and to earn extra money as a teen, she started working as a wedding singer - an activity she continued right through her college education.
 in 1992, Idina earned her Bachelor of Fine Arts degree in Drama from New York University's Tisch School of the Arts, and like every aspiring actress and singer started attending auditions.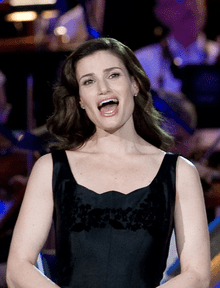 BREAK INTO BROADWAY
In 1995 Idina got her break. She won the role of Maureen Johnson in an Off-Broadway rock musical, "Rent." "Rent" proved to be so successful that it moved to Broadway's Nederlander Theatre and Idina was nominated for a Tony nomination as Best Featured Actress in a Musical.
IDINA MENZEL BROADWAY STAR
"Rent" opened the doors to Broadway for Idina, and it was followed by the role of Sheila in a revival of the 60s mega-musical hit, "Hair." Then came one of the leading roles (Amneris) in Elton John's and Tim Rice's contemporary version of Giuseppi Verdi's celebrated opera, "Aida."
BREAK INTO TV WITH "GLEE"
Idina became one of the most successful and highly paid stars on Broadway, and in 2010, she also starred in the hit TV series, "Glee," as Shelby Corcoran. the coach of a rival choir who ends up as New Directions' director, Will's love interest.
Idina would go on to several other Television projects, including a televised concert "Idina Menzel Live: Barefoot at the Symphony," and a series of tv movies. She played the lead in the 2017 remake of Bette Midler's "Beaches" alongside Nia Long and reprised her role in "Rent" in a made-for-TV version.
IDINA MENZEL'S RECORDING CAREER
All this alongside an on-going recording career which started in 1998 with her first studio album, "Still I Can't Be Still," for Hollywood Records. The singer went on to record and release 6 more albums over the next 20 years: "Here" in 2004, "I Stand" in 2008, "Live: Barefoot at the Symphony" in 2012, "Holiday Wishes" in 2014, "idina" in 2016, and "Christmas: A Season of Love" in 2019.
BECOMING ELSA
In 2013, Idina was offered the lead voice role of Elsa in Disney's new animated movie "Frozen." Idina's vocal performance as actress and singer was superb, and the film became the highest-grossing animated movie of all time.
The "Frozen" theme song, "Let it Go," sung by Idina reach the top ten of the Billboard Hot 100 and sold over 10 million records worldwide remaining on the charts for a record 33 weeks on the chart and peaking at #5.
OSCAR FOR BEST ORIGINAL SONG
At the 86th Academy Awards in 2014, Idina was invited to perform "Let It Go" and the song from "Frozen", penned by husband and wife song-writing Kristen Anderson-Lopez and Robert Lopez team won the Academy Award for Best Original Song. 
Idina went on to star in a series of films (including shorts) in the "Frozen" franchise, before reprising her role as Elsa in "Frozen II." Once again, Idina performed at the Academy Awards, belting out the new theme song, " Into the Unknown."
This time, "Frozen II" lost the Oscar to Elton John's "(I'm Gonna) Love Me Again" from the movie "Rocket Man." But in compensation, Idina and her "Frozen" costar  Kristen Bell, were awarded stars 2682 and 2681 on the Hollywood Walk of Fame.
The many wedding guests who were privileged to see the young Idina perform at weddings will surely count the experience as unique, seeing a star take her first steps in what would be a dazzling career.