Mario Lopez Shares Sweet Photo of 8-Month-Old Son Santino with His Furry Housemates
Actor Mario Lopez is a proud father of three children and shared a cute picture of his lastborn child, Santino, smiling sweetly as he posed with his pet dogs. 
Mario Lopez was in a celebratory mood with his baby son, Santino, turning eight months, and took to Instagram to share a lovely picture of the cute baby. 
In the photo, the handsome baby wore a blue baby onesie, which had animal faces drawn all over it. He sat on a grey sofa and laughed happily while looking at the camera.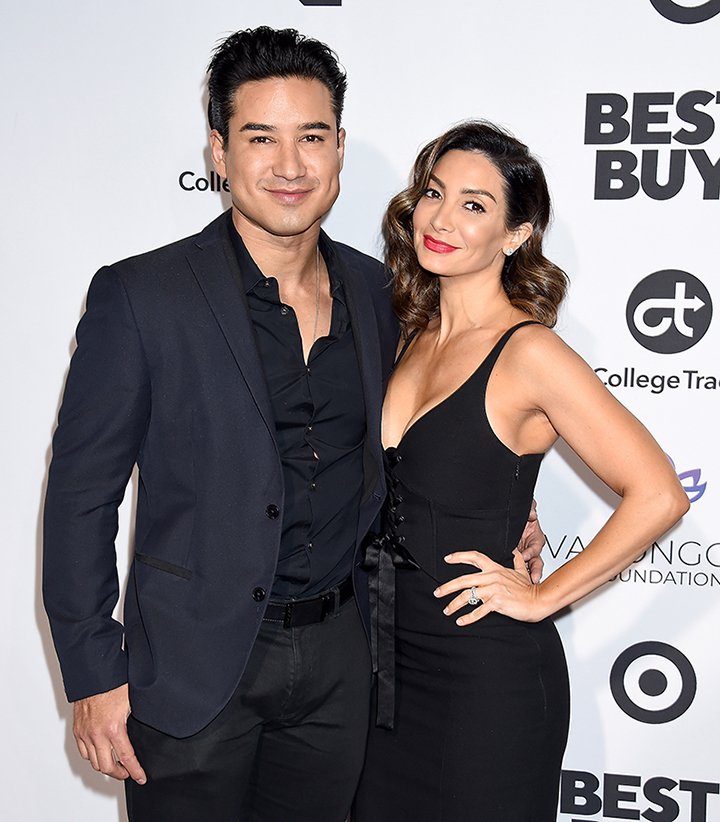 Pasted on the sofa where Santino sat was a label that read, "8 Months," and seated beside the happy baby was the family's new pet dog, Oscar, who looked to be sleeping, with eyes closed. 
On the floor was the other pet dog, Julio, who also had his eyes closed, and was lying down. In the caption to the post, Mario Lopez wished his son a happy birthday, and joked about the sleeping dogs, writing:
"Santino is 8 months old today! Here they are, Sonny, Julio, & Oscar. The 3 Hermanos. Looks like he's wearing 'em out! #LopezBoys."
Mario's lovely post was liked by over 33,000 fans, with more than 500 of them commenting on it. Many of those who commented were in awe of Baby Santino's cuteness. 
One fan said, "Oh my goodness!! Too cute!!" while another person said that the 8-month-old baby might just be cuter than his father.
Some days ago, Mario Lopez shared via a video on his Instagram page that he got a new dog for the family. In the video, the television personality was flanked by his wife, kids, and Julio. 
After explaining that they had decided to expand the family, the 46-year-old actor introduced Oscar to his fans. In the caption to the video post, he wrote:
"The Lopez Family just keeps growing! We want to introduce our newest member of the family… Oscar DeLaHoya Lopez!" 
Mario Lopez is famous for his starring role in "Saved by the Bell," which endeared him to many fans. After the comedy series, he went on to host many shows, including "X-Factor," and "Extra."
Asides having a successful career, Mario also boasts of having an adorable family, which is also down to his beautiful wife, Courtney Mazza, who is a Broadway dancer. The couple married on December 1, 2012, and have three children.
Their first child is their daughter, Gia Francesca Lopez, who was born on September 11, 2010. Gia is already on her way to stardom, making her debut as a voice cast in the Disney Channel Show, "Elena of Avalor."
Mario and Courtney's second child is their first son, Dominic Lopez, who arrived via C-section on September 9, 2013, while their last child is the cute baby, Santino Rafael Lopez, who they welcomed on July 8, 2019.