Jessa Duggar from 'Counting on' Melts Hearts as She Poses with Only Daughter in Matching Hats in New Photos
Celebrity mom Jessa Duggar shared some pleasing photos of her and her little daughter looking radiant, and they sure pulled heart-strings.
"Counting On" personality, Jessa Duggar stirred her Instagram timeline with some endearing pics of her and her only daughter.
The images were quite captivating as they were seen twinning, and while Jessa basked in motherhood, fans expressed their happiness at seeing the lovely two.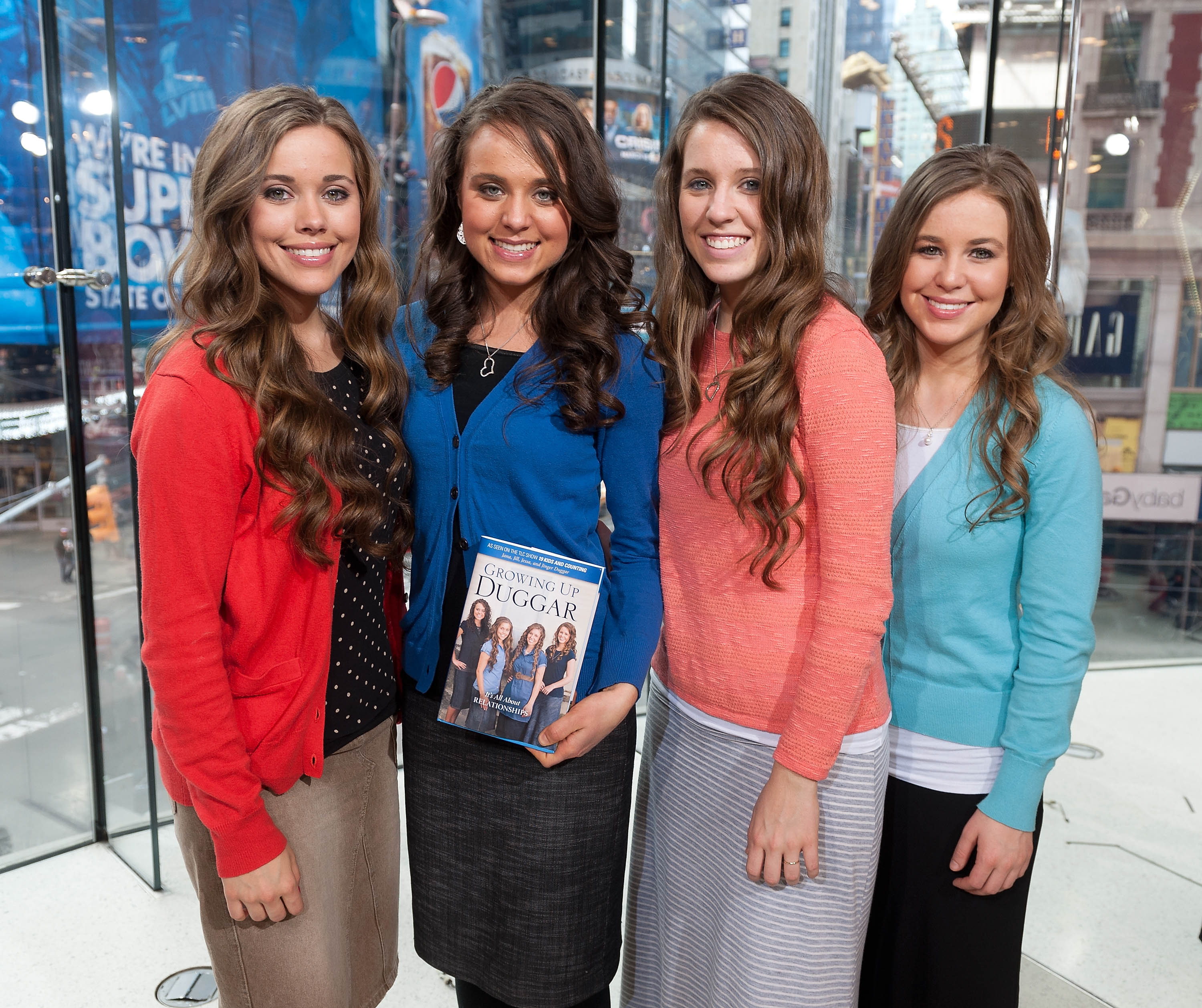 A MOM-DAUGHTER MOMENT 
In the outdoorsy snapshots, Jessa and her mini-me were outside reveling the weather while they wore matching green head warmers. Another thing they twinned was the bright smiles on their faces. Duggar captioned:
"Thought it was summer yesterday with that 80-degree weather. But back in the 40's today…"
The photos could get anyone longing for motherhood as these two warmed up to each other. In the first, Ivy Jane had her face buried in her mom's neck, and the next slide showed her smiling graciously for the camera.
FANS WERE PSYCHED 
On seeing the appealing images of the star mom and her toddler daughter, fans made for the comments where they lavished sweet words on the pair. Someone gushed: "This photo is so precious!"
The "19 Kids and Counting" star informed fans that her baby would be due in spring.
A second fan commented, "That is the most precious picture ever!!!" A third fan in the baby fever mood exclaimed: "Little Ivy makes me want to have a baby. She's so cute!"
TWINSIES!
Another time the "Growing up Duggar" co-author got the timeline mushy was when she got all "matchy-matchy" with her baby daughter. The two looked so adorable in the Instagram post, and fans were in awe.
Jessa and Ivy Jane rocked dark-blue flowery dresses, and while the TV star mom let her brunette tresses roam freely, the toddler's hair was adorned with a headband.
In her caption, Duggar-Seewald wrote that she wasn't the twinning type, but she couldn't resist it this one time!
JANE IVY'S BIRTH 
Jessa and her significant other, Ben Seewald, became third-time parents to their first girl child, back in 2019. Ivy's birth was a bit unusual to how Jessa had her other babies.
The "19 Kids and Counting" star informed fans that her baby would be due in spring. But little Ivy Jane came earlier and had to be born at home. After birth, Jessa lost a lot of blood and still had to be at the hospital.
A few days after her baby's birth, the mom-of-three debuted Ivy Jane in a captivating Instagram post where she also informed fans of her moniker.
The extended Duggar family joined in celebrating the latest addition as they joined fans in the comments to congratulate the new mom. Ivy Jane joined her older siblings, Spurgeon, three, and Henry, who is two-years old.