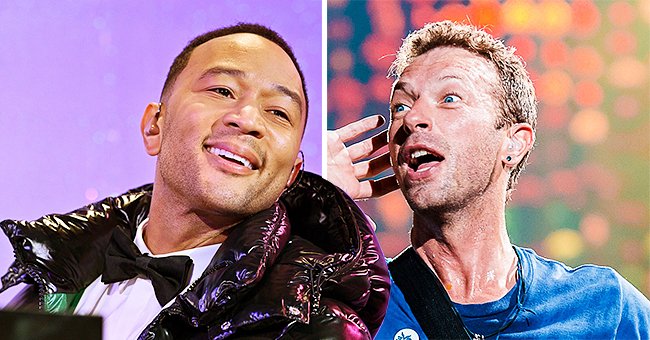 Getty Images.
Chris Martin Has Impromptu Concert from Home & John Legend to Follow Suit Amid COVID-19 Spread
John Legend and Coldplay frontman Chris Martin came up with a wonderful plan to stay connected to their fans amid the coronavirus outbreak that has caused many to self-isolate.
On Monday, Chris Martin announced a workaround that enabled him to stay in tune with his fans even though a full-blown concert is not an option amid the COVID-19, coronavirus outbreak.
THE WORKAROUND
For anyone who wanted to tune in, the Coldplay frontman arranged for a live stream concert from his home, and shared the news with his followers on social media as he wrote:
"I hope you and your family are safe and healthy. If anyone feels like chatting and listening to some music, I'm going to do a live stream on Instagram."
JOHN LEGEND FOLLOWED THE LEAD
Singer John Legend thought it a stellar plan, and he took to social media to sing Chris's praises and carry on the torch the Coldplay singer lit, as he replied to Chris's post:
"I'll be doing one tomorrow at 1pm Pacific time. See you soon. We'll try to get through this together!"
John followed up his announcement by stating that his mini-concert will be streamed on Instagram Live, and asked his fans for recommendations on other artists he should "pass the torch to."
After John shared the news, his wife Chrissy Teigen couldn't help but troll her husband about his upcoming performance and replied that she would "be there" since she "literally" has no other choice.
DIAGNOSIS OF ANOTHER KIND
Chrissy and John may be taking every precaution to stay safe amid the coronavirus pandemic, but John did get diagnosed with "button dysfunction" recently.
The final round of the Blind Auditions on "The Voice" took place on Monday, and even though the judges became more selective about hitting their buttons for contestants, none had been more reserved than John.
As Kelly Clarkson, Nick Jonas, Blake Shelton, and John Legend engaged in good-humored banter, Blake diagnosed John with "button dysfunction" since he is so reserved when selecting contestants.
Blake joked that it "happens to a lot of men," while Kelly quipped that John shouldn't "be ashamed" of it since they can "call a doctor" if it ends up being "stuck for hours."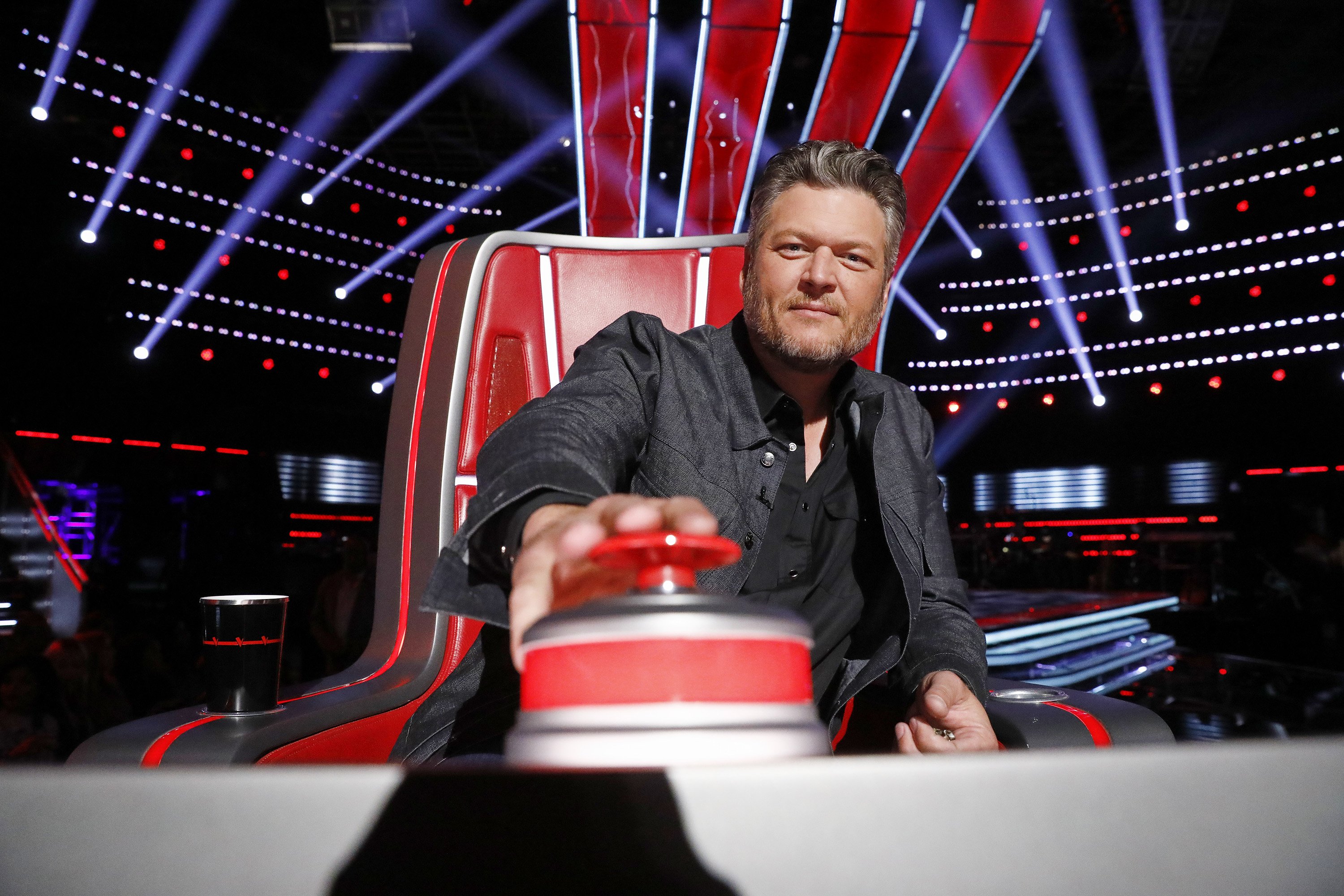 Blake Shelton during the Blind Auditions on Season 18 of "The Voice." | Source: Getty Images.
BLAKE POSTPONED THE REMAINDER OF HIS TOUR
Over growing concerns regarding the spread of the virus, Blake Shelton also postponed the rest of his "Friends and Heroes" tour with only two weeks of it left.
Before his performance in Omaha, the country singer took to social media and said that the rest of his tour would take place at a later date for the sake of everyone's wellbeing and safety.
Please fill in your e-mail so we can share with you our top stories!