Steph Curry's Wife Ayesha Posts Videos of Him & Daughters in Their Pajamas Having Fun Amid Coronavirus Quarantine
Steph Curry's wife shared pictures of her two daughters wearing matching pajamas as they showed off their best poses before they are joined by their father for an impromptu photo.
Steph and Ayesha Curry and their children are making the best of their time in isolation while hauled up in their mansion amid concerns about the coronavirus pandemic.
Ayesha shared pictures on her Instagram story of some of the fun her daughters were getting up as they dressed up in matching pajamas and showed off some hilarious poses.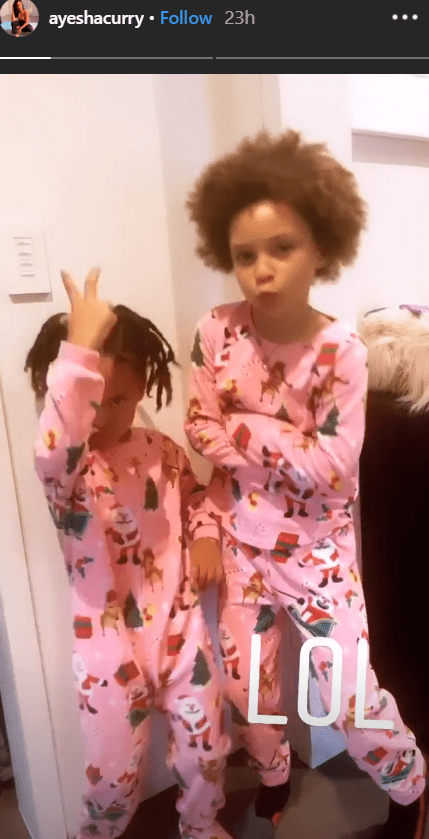 It is 
reported
, Steph and Ayesha met when they were teenagers and both going to the same youth group at a church in Charlotte, North Carolina.
They reconnected after high school and eventually tied the knot in 2011. His oldest daughter Riley become a viral sensation when she stole the show at his press conference in 2015. Dressed in their picture Christmas pajamas, the two girls loved adorable showing off a pout.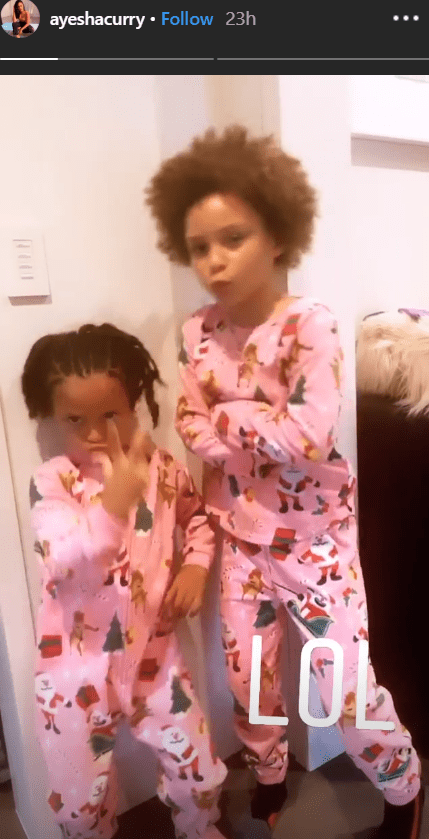 Steph
 is currently on hiatus following two confirmed cases of coronavirus from basketball players, which caused the NBA to suspend all games and practices for the coming weeks. 
His time away from his busy sports schedule had given the NBA star some much-needed bonding time with his family. His daughters are certainly loving his downtime as he joined them for a silly pose.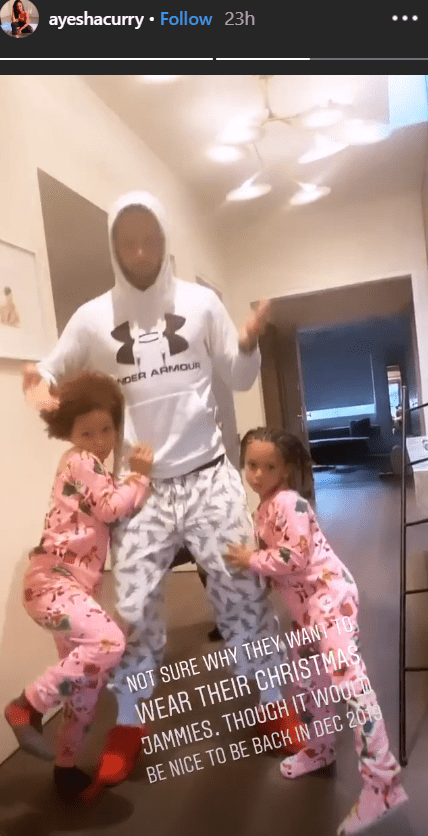 Ayesha is also enjoying the benefits of having her family together. According to Hollywood Life, she happy and thankful for the hiatus the NBA players have been given, a source 
explained:
"[Ayesha is] so grateful to have her husband home during this stressful time and definitely thinks the NBA made the right call."
The only downside to the Curry's isolation is the fact that Steph couldn't have his annual lavish birthday celebrations. In honor of 32nd birthday he wrote:
"Different vibes this birthday but I'm thankful and blessed to see another year! Know we all are feeling the uncertainty."
All was not lost for Steph's birthday because he still got to spend time with his adorable family while relaxing at home.
Ayesha shared a loving message to her husband, along with photos of him enjoying some bonding time with each of his children.