Kourtney Kardashian's Kids Have Their Own Playhouse Which Looks like a Cozy Paradise
Every child dreams about having their own playhouse, but Kourtney Kardashian's kids are living the dream.
Reality star Kourtney Kardashian had a luxurious $100,000 playhouse built for the three children she shares with ex Scott Disick, Mason, Penelope, and Reign.
The Disick kids' playhouse may be all they ever wanted - except for one telling detail. The luxurious structure is electronics-free.
Kourtney confessed that her older son Mason, 10, is not a big fan of the playhouse because of the no-technology rule
KARDASHIAN KID'S PLAYHOUSE
The fabulous playhouse was built as part of their father Scott Disick's E! show "Flip It Like Disick," and erected outside Kourtney's Calabasas home.
The playhouse was designed to match the simple yet sophisticated gardens created for Kourtney by the James Hyatt Studio, and in clear contrast to the more elaborate Italian style residence. Kourtney commented: 
"Everything that I looked at was a more modern, simple, sophisticated design. I think this is modern, but I think it's still cozy."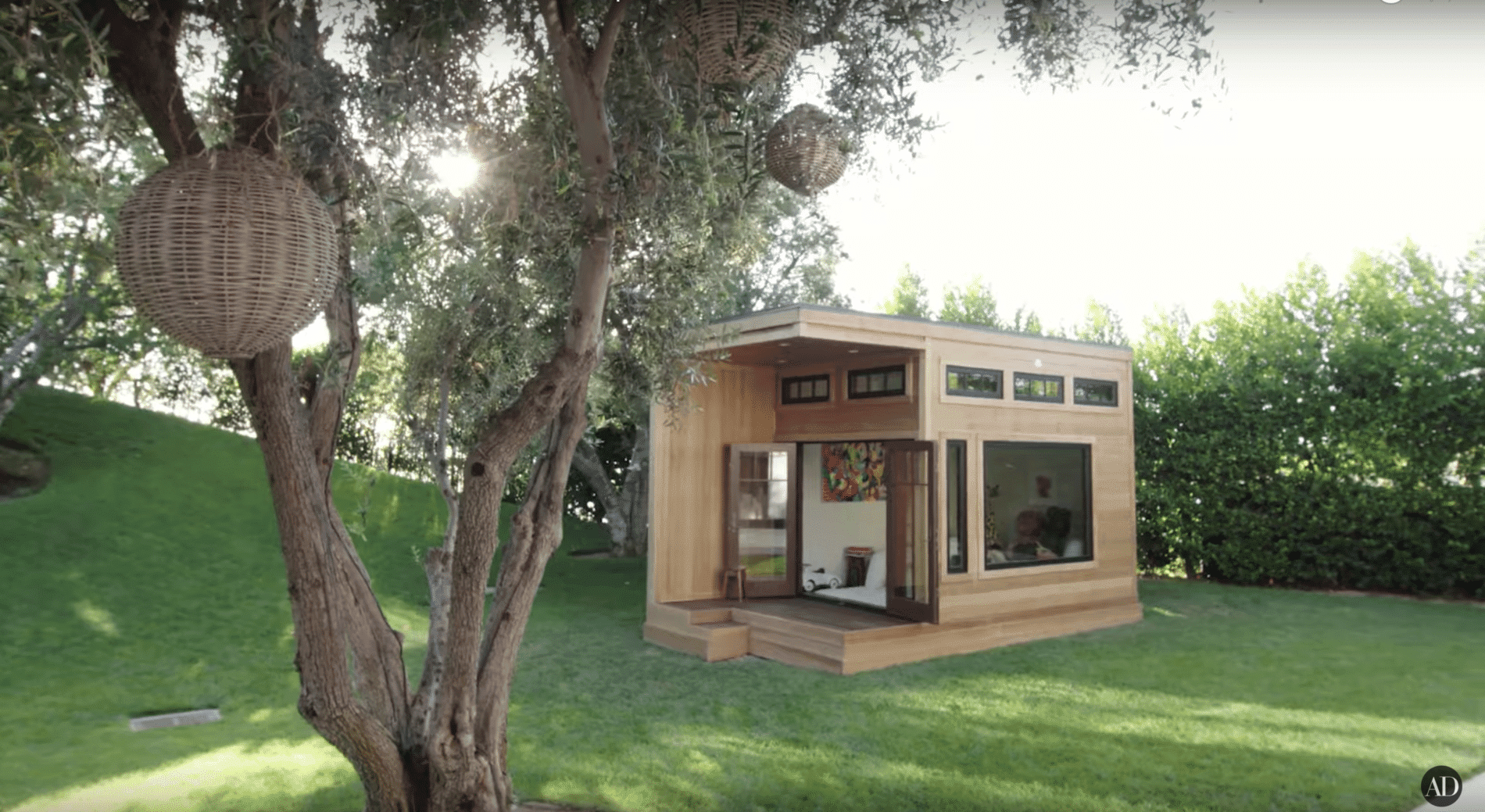 To achieve that warmth, the playhouse was constructed out of ipe wood, which coincidentally matches the elegant pergolas gracing Kourtney's sprawling grounds. Ipe, also known as Brazilian walnut, is harder and more resistant to rot and insect infestation.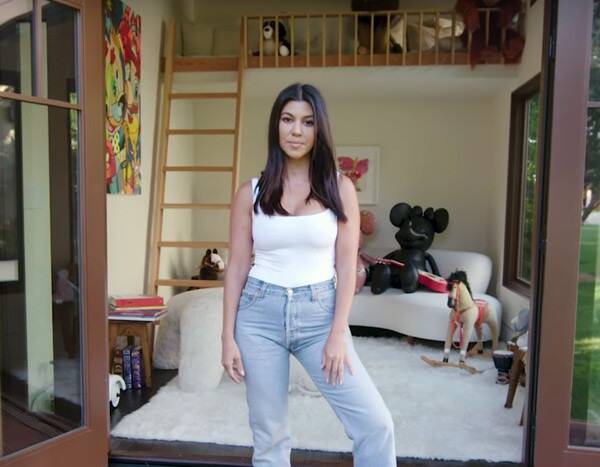 DELIGHTFUL DECORATION 
Kourtney and Scott decorated the playhouse themselves. The one-room structure, with on wide window almost taking up one wall, and painted pristine white, is filled with colorful stuffed toys and old books from Kourtney's childhood.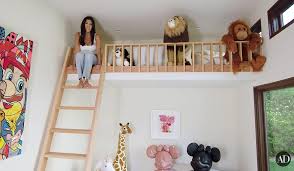 The beautiful wooden floor is covered by a soft, white sheepskin rug, which matches the white modern couch which was a gift from Auntie Kim. On the couch sit two huge leather-covered Minnie and Mickey Mouse, a tribute to Kourtney's obsession with all things Disney.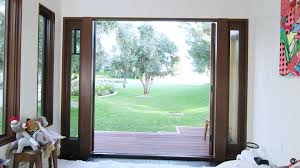 On one wall hangs a large and colorful, comic-strip inspired piece of modern art, and on the wall over the couch hangs a framed painting done by Penelope herself. The small loft, accessible though a wooden ladder, is also full of cuddly toys and lined with sheep's skin.
MASON NOT A FAN
Kourtney confessed that her older son Mason, 10, is not a big fan of the playhouse because of the no-technology rule, and of the three children, he is the one who spends the least time in the cozy playhouse.
PENELOPE'S REFUGE
Despite the lack of TV, Kourtney revealed, Penelope, 7, loves the playhouse, and of the three, is the one who spends the most time there - sometimes accompanied by her little friends when they come for a visit.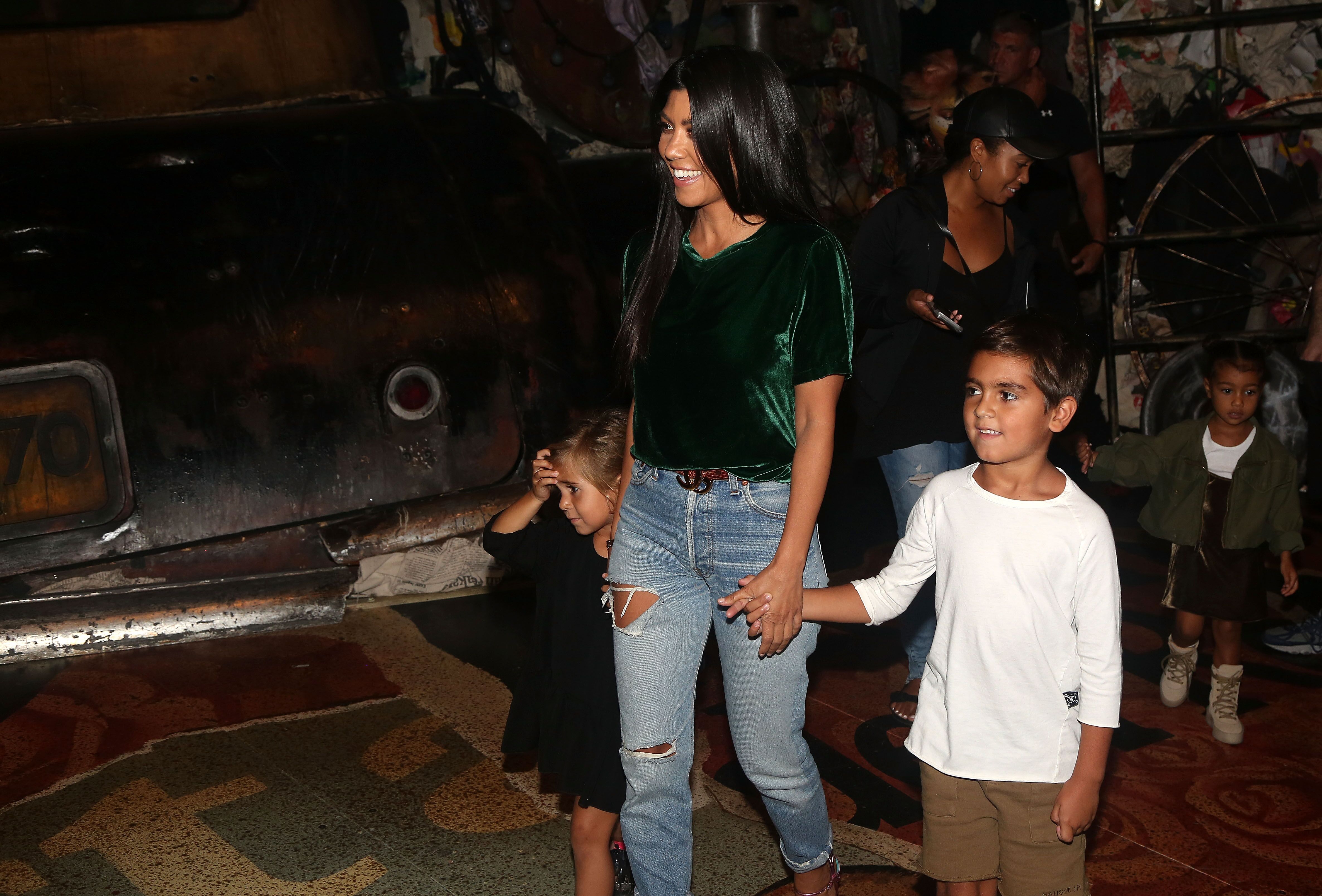 For Penelope, Kourtney explained, the playhouse is a welcome refuge in which she can be alone when she feels the need. Kourtney herself confessed that she has often considered escaping to the tranquil playhouse on occasion.
REIGN'S FUN GETAWAY
As for the smallest Disick, five-year-old Reign, the playhouse is a perfect hideout for little adventures and make-believe. He is as yet too small to be dependant on electronic devices for entertainment, and the playhouse is the perfect place to exercise his imagination.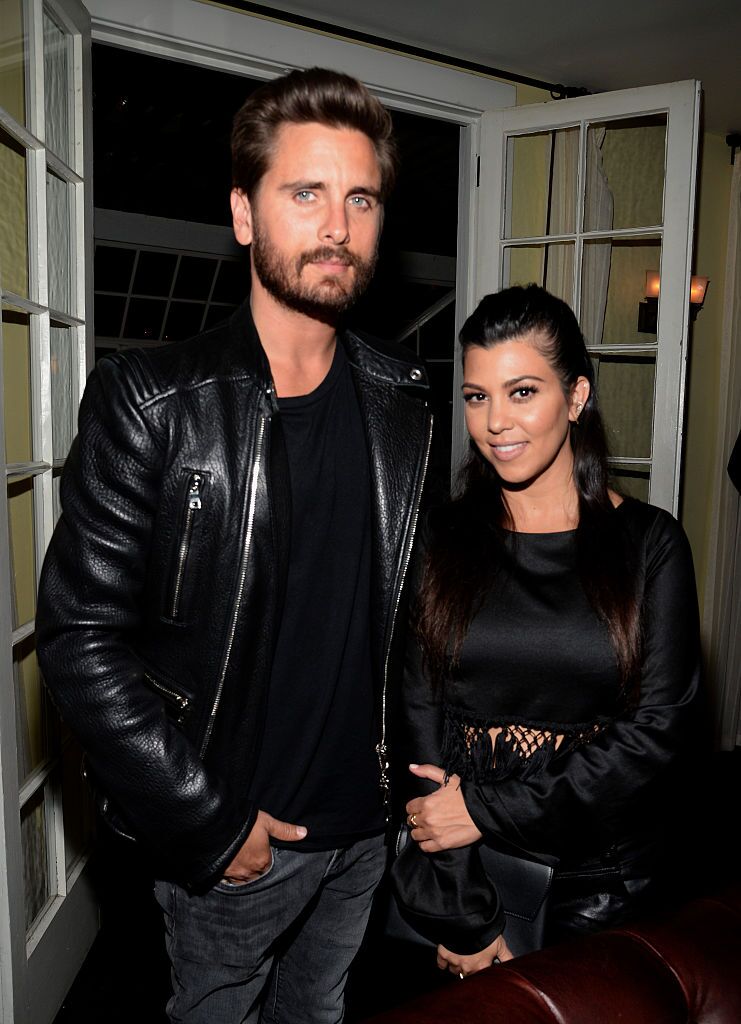 KOURTNEY KARDASHIAN AND SCOTT DISICK
Kourtney and Scott may no longer be a couple, but they are still a close-knit family and devoted to their three children. The couple met in 2006 at a house party in Mexico and were immediately attracted to each other.
Scott and Kourtney would have an on-again/ off-again relationship for the next 11 years, a relationship that featured on the reality show, "Keeping Up With The Kardashians," during which Scott struggled with giving up alcohol.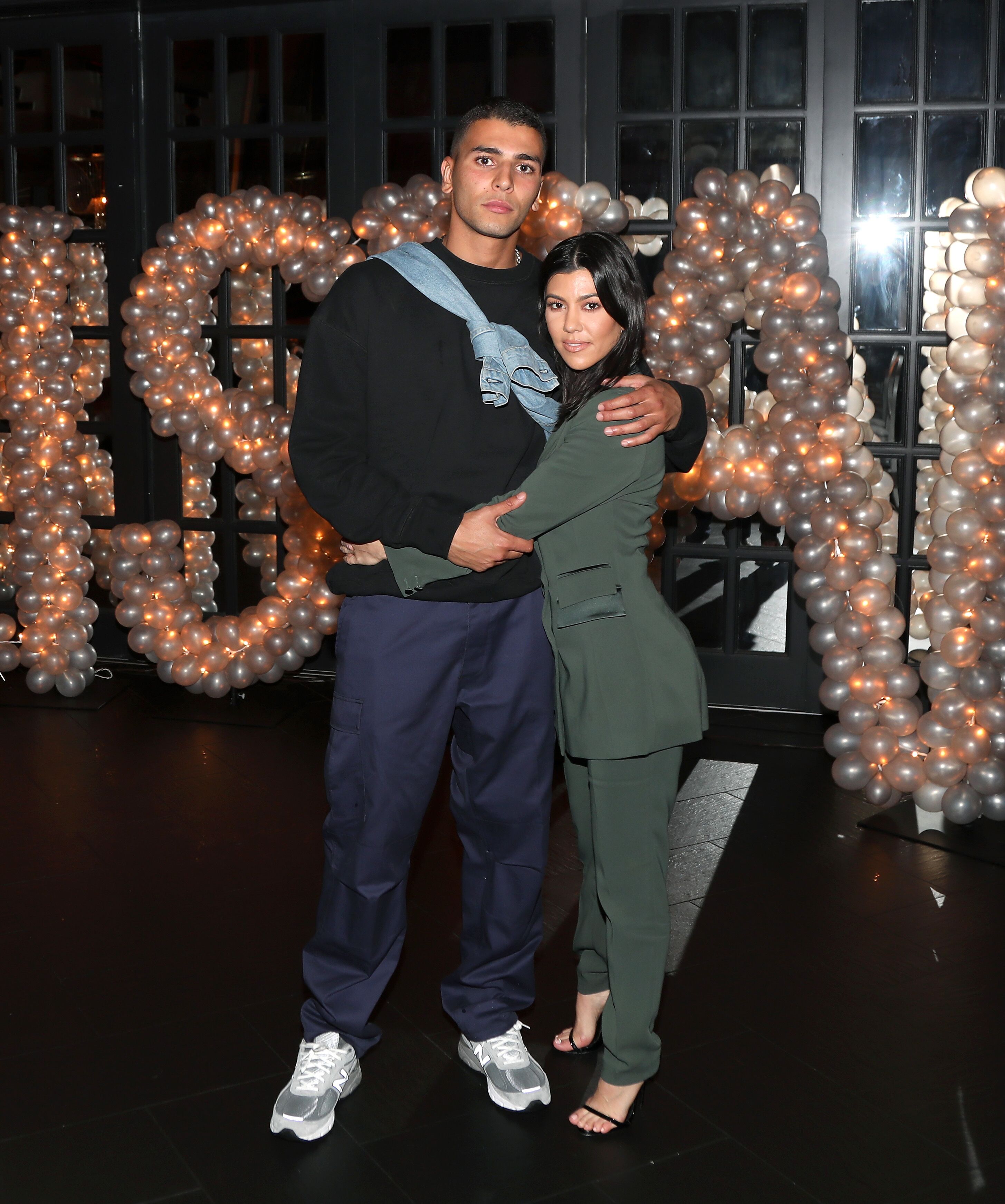 Even though the romantic side of the relationship ended in 2015, and Scott has been dating other women since then, he and Kourtney are good friends.
It was Scott who finally turned Kourtney's old dream of building a playhouse for their children into reality.
Even though she is dating Algerian boxer Younes Bendjima again, Kourtney has revealed that if she ever decides to have more children, it would be with Scott, who is a wonderful father.