Tia Mowry from 'Family Reunion' & Husband Cory Hardrict Answer Questions about Their Relationship in New Video
Tia Mowry and her husband, Cory Hardrict, revealed some interesting character traits about each other while answering questions about their relationship in a video.
Finding the right person to fall in love with is not a thing that comes easily. For some, it might take months; for others, it takes years of a long-lasting friendship. Whatever the case might be, it is interesting to watch such love blossom.
Tia Mowry and her husband Cory Hardrict have one of the sweetest relationships ever. The couple who have been together for almost 18 years are major "couple goals."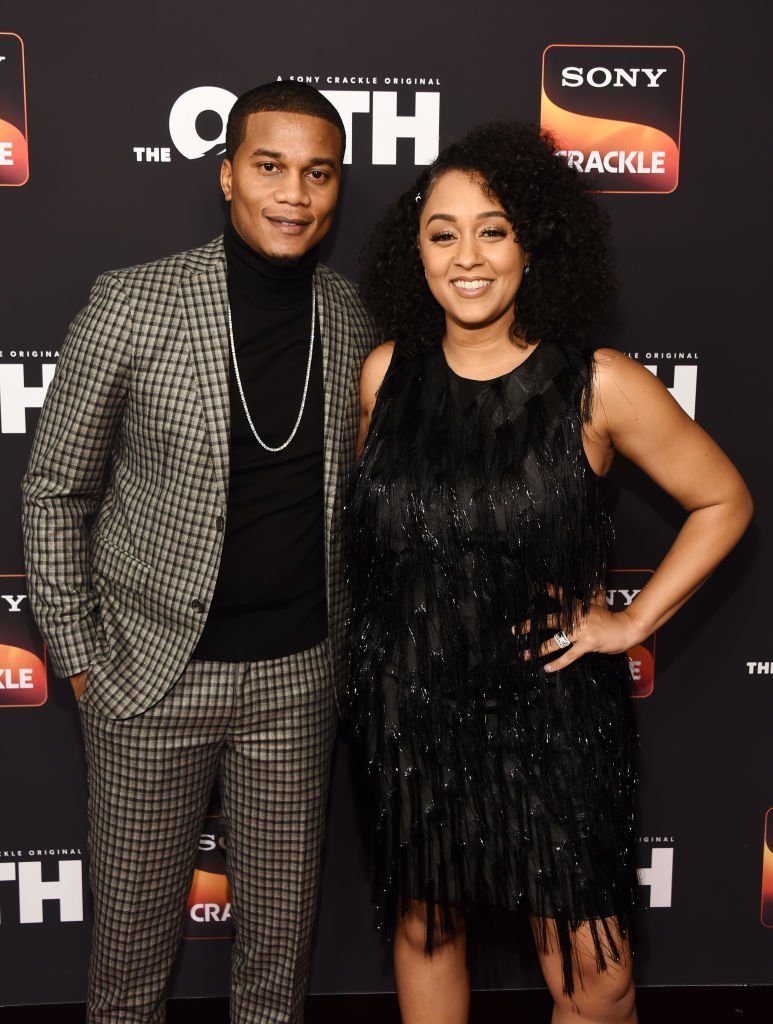 Taking to Instagram, the parents of two adorable children shared a video of themselves answering questions about their relationship amidst the coronavirus lockdown.
In the video, Tia and Cory answered questions that sought to know the couple better. The range of questions asked tried to know who was more grumpy, the homebody, who fell in love first, among other things. Tia captioned,
"Day #7 #socialdistancing Hey guys! I got him to do a @tiktok! @coryhardrict ? #marriage #husbandandwife."
From the answers given, it can be deduced that Cory is the homebody and the grumpy one while Tia is more annoying whenever she is hungry and perhaps the most spoiled in the relationship.
Although the two could not agree on who fell in love first, it was heartwarming to see them goof around and have fun while taking care of themselves amidst the lockdown.
Tia and Cory have always openly acknowledged each other.
The comments section was soon filled with love for the couple as people could not help but gush over how cute they looked.
While some fans wondered why Cory seemed so serious, others were glad that he decided to participate. Interestingly, someone made an observation saying:
"Y'all starting to look alike ??"
Tia and Cory, who courted for a year and waited another year to kiss, got engaged in December 2006 before tying the knot in Santa Barbra two years after. They are proud parents of Cree and Cairo who were born in 2011 and 2018, respectively.
Perhaps one of the things that have helped the couple over the years is that they have an equal partnership when it comes to parenting.
The two try as much as they can to help each other out around the house and with the kids, ensuring they teach their children the importance of not being restricted to societal norms and expectations.
Being married for almost 12 years now and together for nearly 20 years, Tia and Cory have always openly acknowledged each other, and the role they play in one another's life.