Carrie Underwood Once Worked at Spooky Hotel Where the Boss Called Her His Daughter
Country star Carrie Underwood revealed that before she became a singing sensation she had to take one of the worst jobs ever.
In an interview with SiriusXM's Jenny McCarthy in 2019, Carrie Underwood opened up about her worse job ever.
Long before she became a singing sensation after winning American Idol in 2005, Carrie worked at a series of regular 9 to 5 jobs, and one of them was very spooky indeed...
In the last 16 years, the small-town girl from Oklahoma has become one of the most successful female recording artists of all time, with 70 million records sold worldwide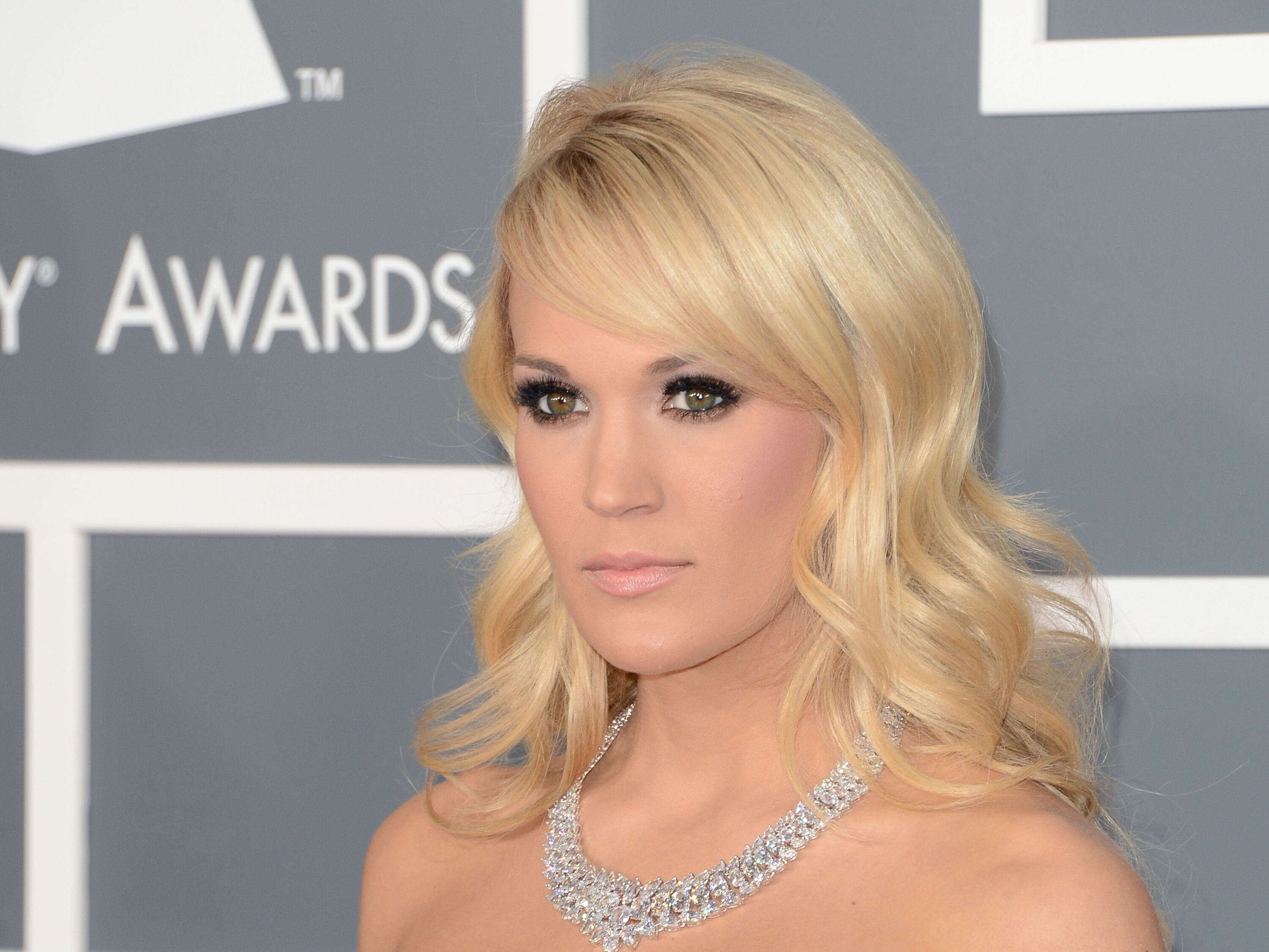 MAKING A LIVING
Like many would-be actors and singers, Carrie had to work at regular jobs to put food on the table and to keep a roof over her head while she tried to break into the music business.
In Carrie's hometown of Checotah, Oklahoma, population 3,800, jobs were few and far between, and not very glamorous.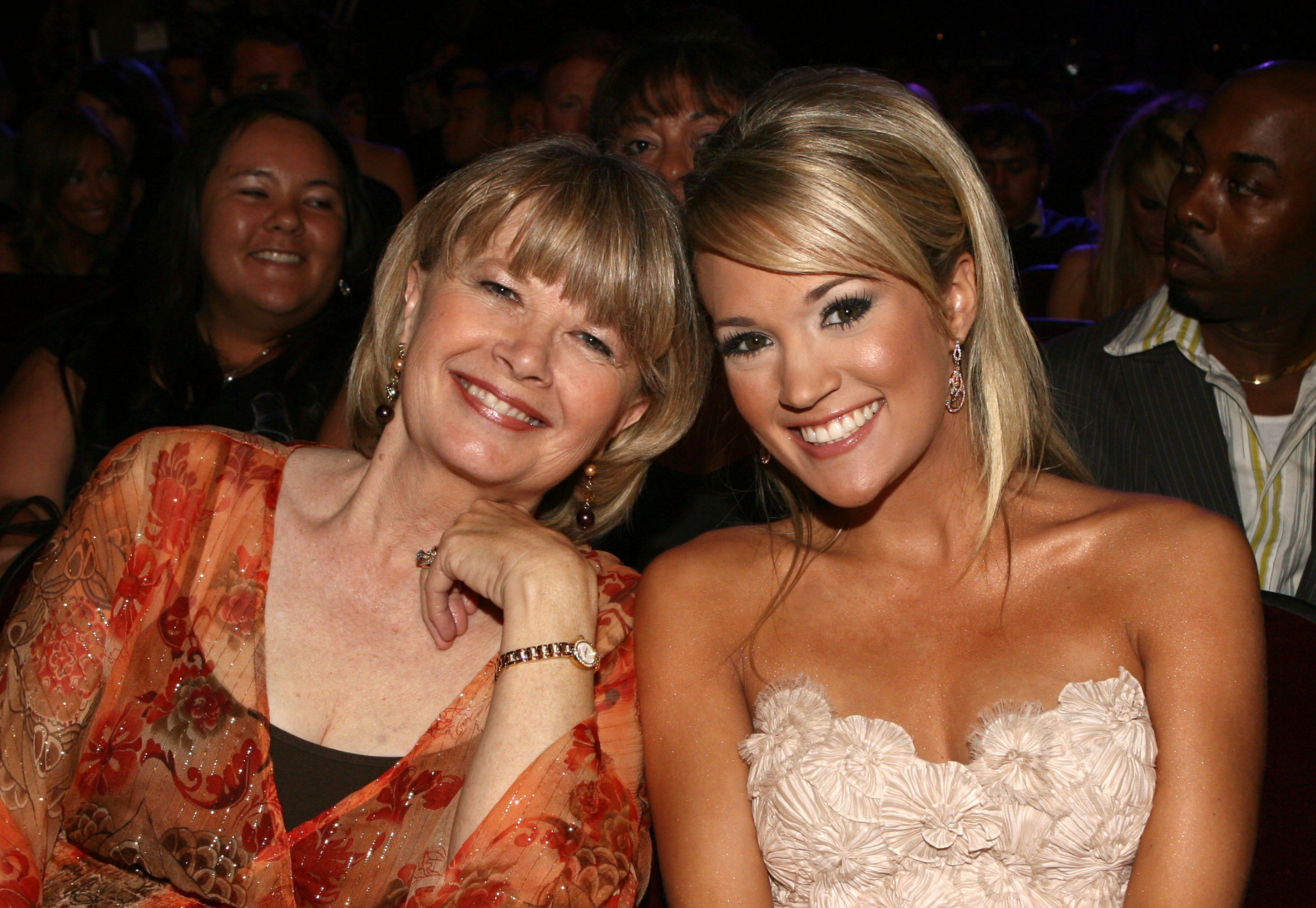 PUMPING GAS
After earning her bachelor's degree in mass communication from Northeastern State University in Tahlequah, Oklahoma, graduating magna cum laude, Carrie found herself pumping gas. She said:
"But one of my weirdest was (when) I worked at a hotel down the street. It was very much empty. Like creepy empty. Like The Shining empty."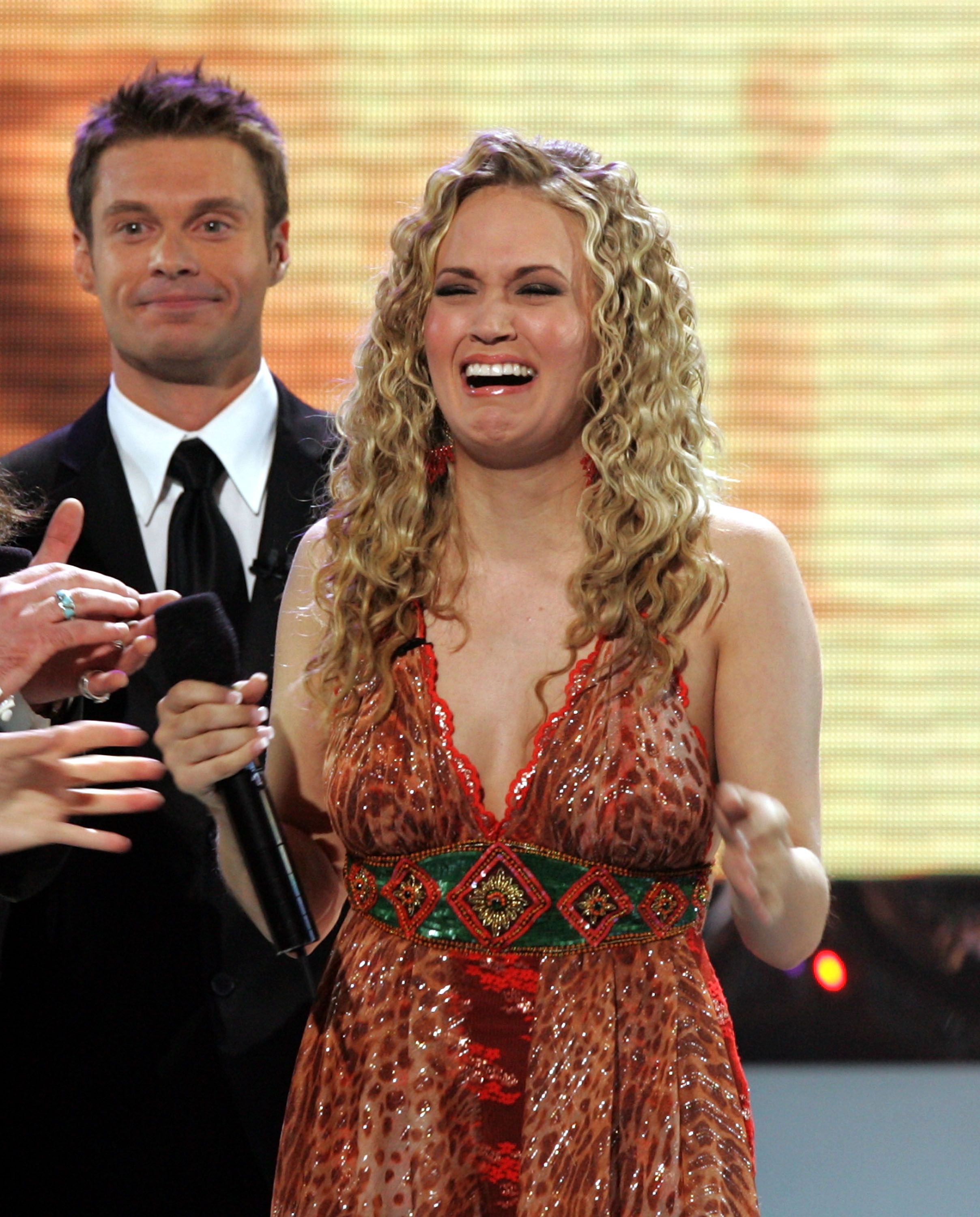 SPOOKY CENTRAL
But that wasn't the worse job Carrie ever had. The worse in her book was working in a nearly deserted hotel in her hometown, where the strange manager would tell the infrequent guests that Carrie was his daughter. She revealed:
"My boss was horrible at his job, and would randomly tell people that would come in that I was his daughter. He's like, 'Doesn't she look like me? This is my daughter.'"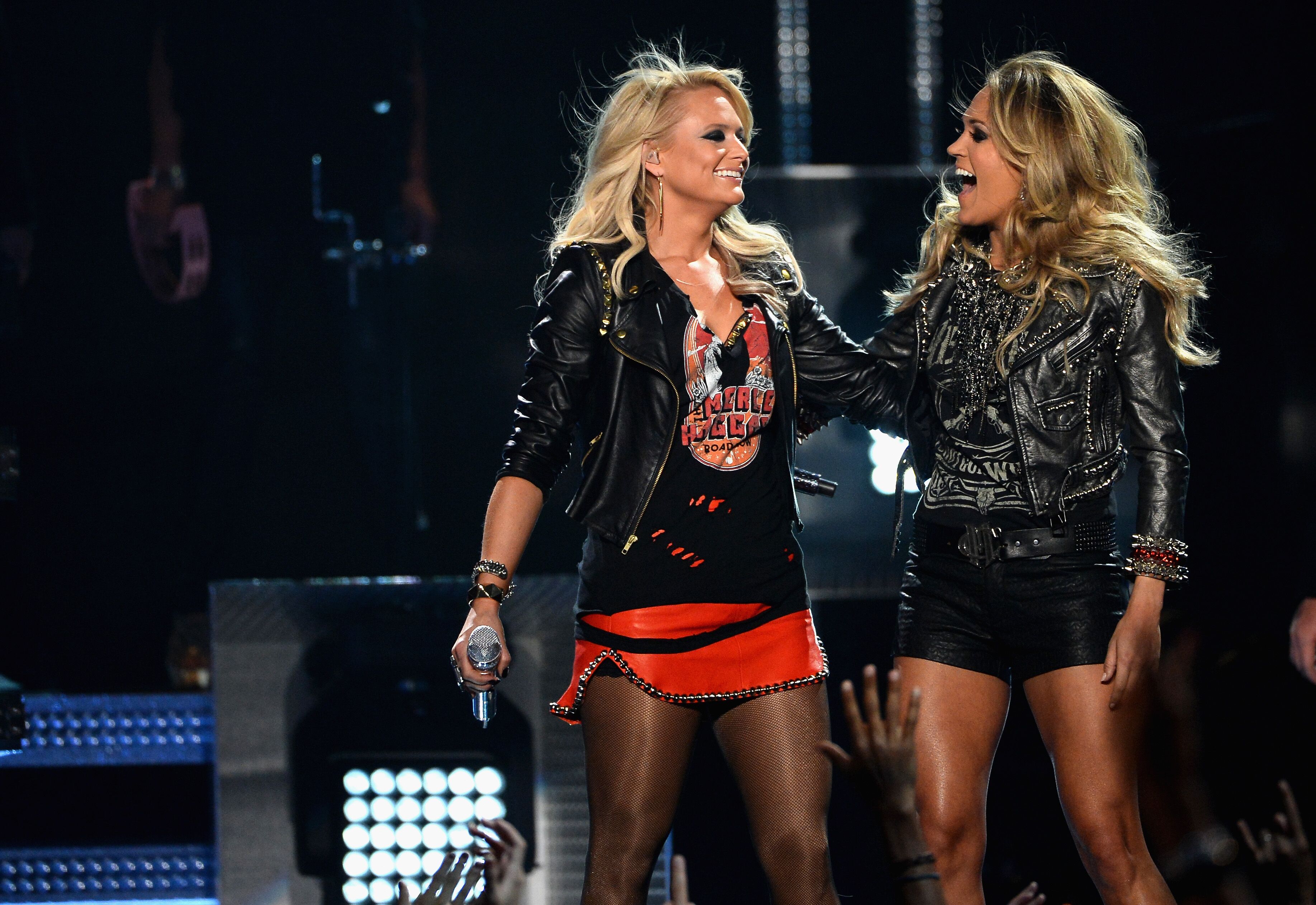 NO MORE ODD JOBS
Carrie was lucky. In 2004, she auditioned for "American Idol," and sang Bonnie Raitt's "I Can't Make You Love Me." She won a spot on the show, and in March 2005, Carrie won the competition, and a recording deal to cut her first studio album.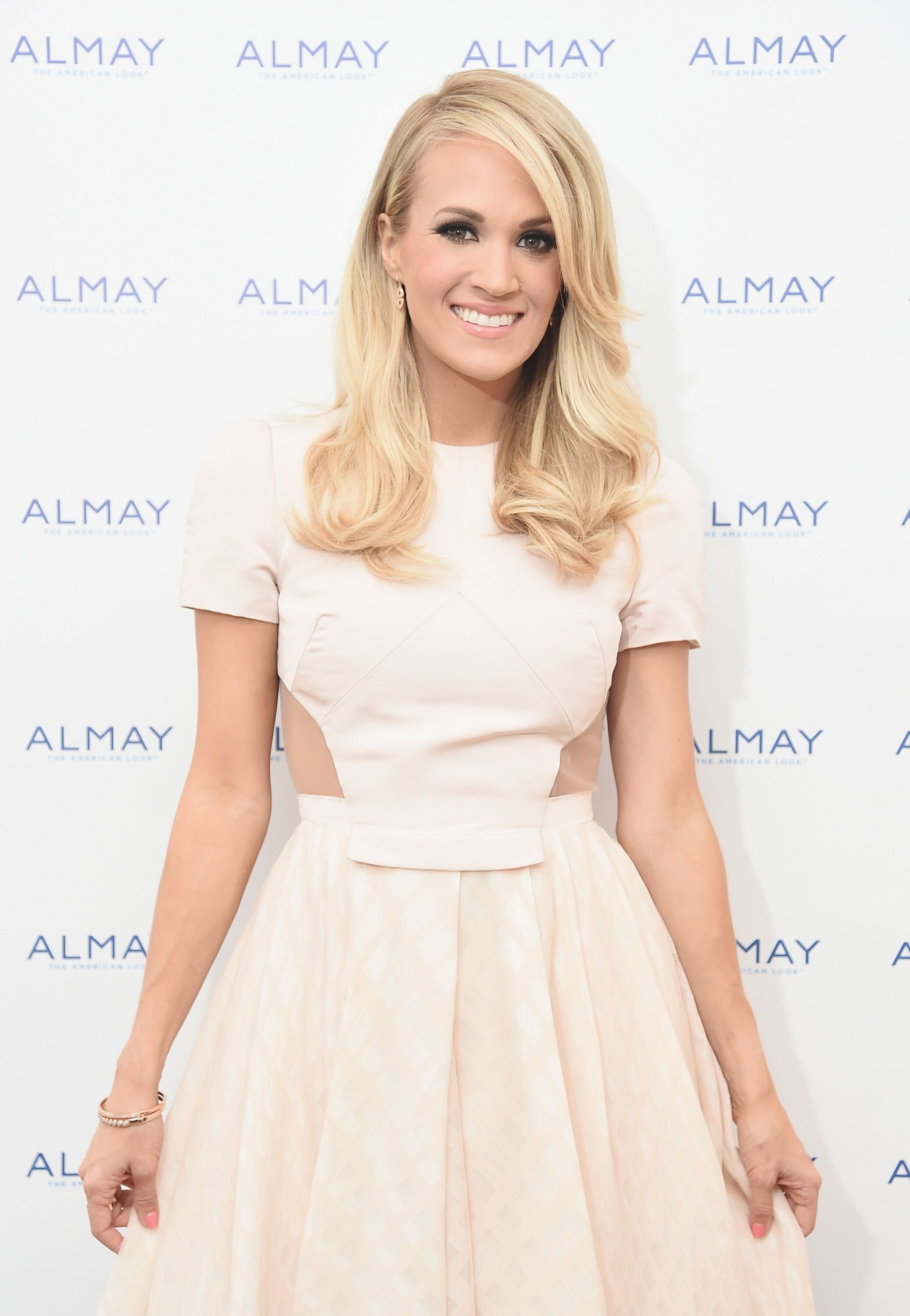 NUMBER ONE WITH A BULLET
Carrie's first single "Inside Your Heaven" was released on June 14, 2005. The song entered the  Billboard Hot 100 at #1, a first for a previously unknown artist. Carrie was the third artist ever to step directly into the #1 slot in the chart's history.
Since 2005, the girl who once worked at the spookiest job in town has collected some of the most prestigious accolades in the music industry. Carrie has won 7 Grammy Awards,11 Billboard Music Awards, 14 Academy of Country Music Awards, 15 American Music Awards, 9 Country Music Association Awards, and 5 CMT Artists of the Year awards.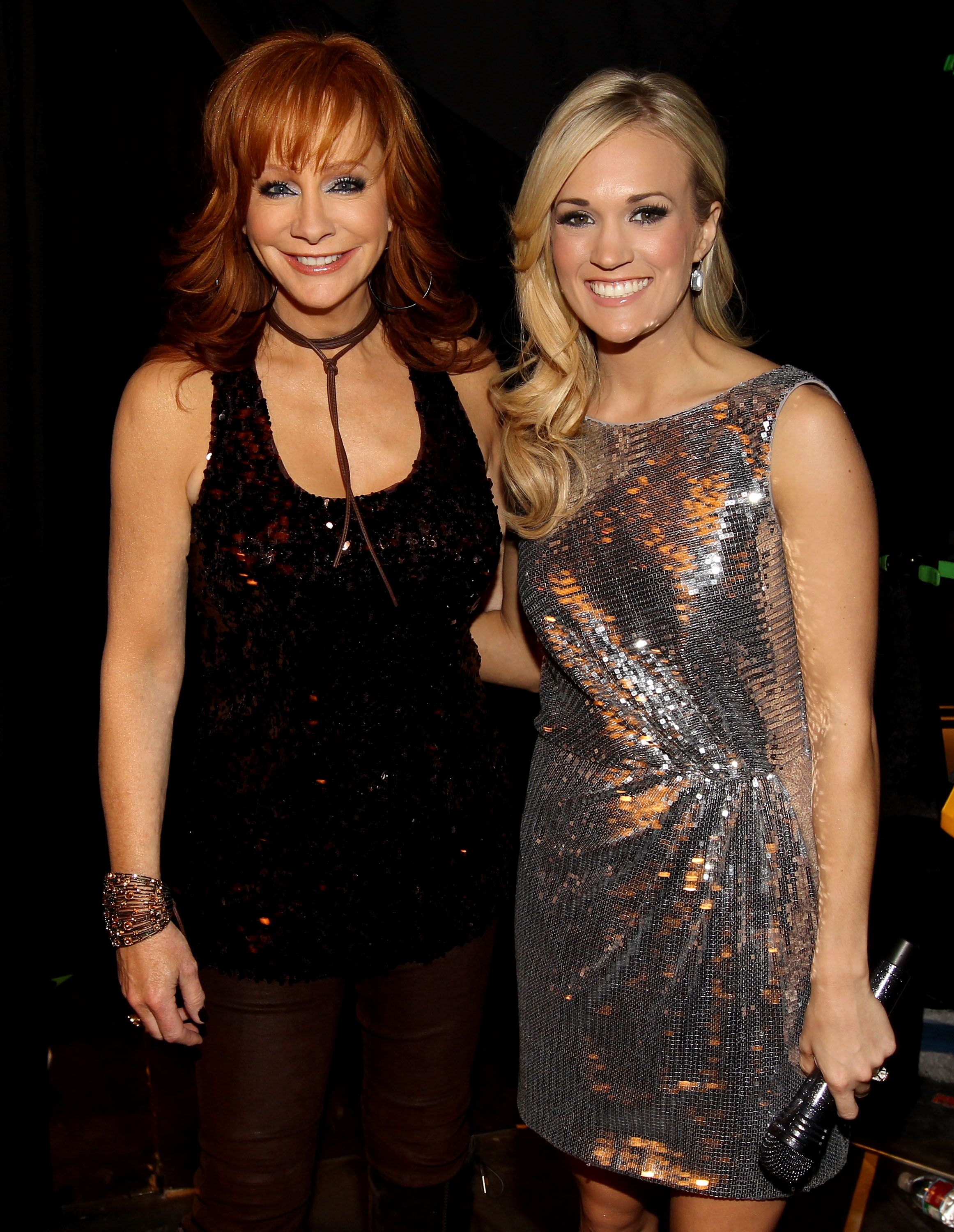 HELPING OUT HER HOME TOWN
Carrie may be one of the biggest names in music, but she has never forgotten her origins. Carrie has created a foundation to help the community in her home town. In collaboration with the Academy of Country Music foundation "ACM Lifting Lives," she donated $120,000 in new instruments for the town's music programs.
In 2011, Carrie's foundation -  the Checotah Animal, Town, and School Foundation - donated $350,000 to the Checotah schools. Carrie, who is a vegan and an animal lover, has also been generous with local animal shelters.
CARRIE UNDERWOOD -- INTERNATIONAL STAR
In the last 16 years, the small-town girl from Oklahoma has become one of the most successful female recording artists of all time -- with 70 million records sold worldwide -- and has been honored with a star on the Hollywood Walk of Fame.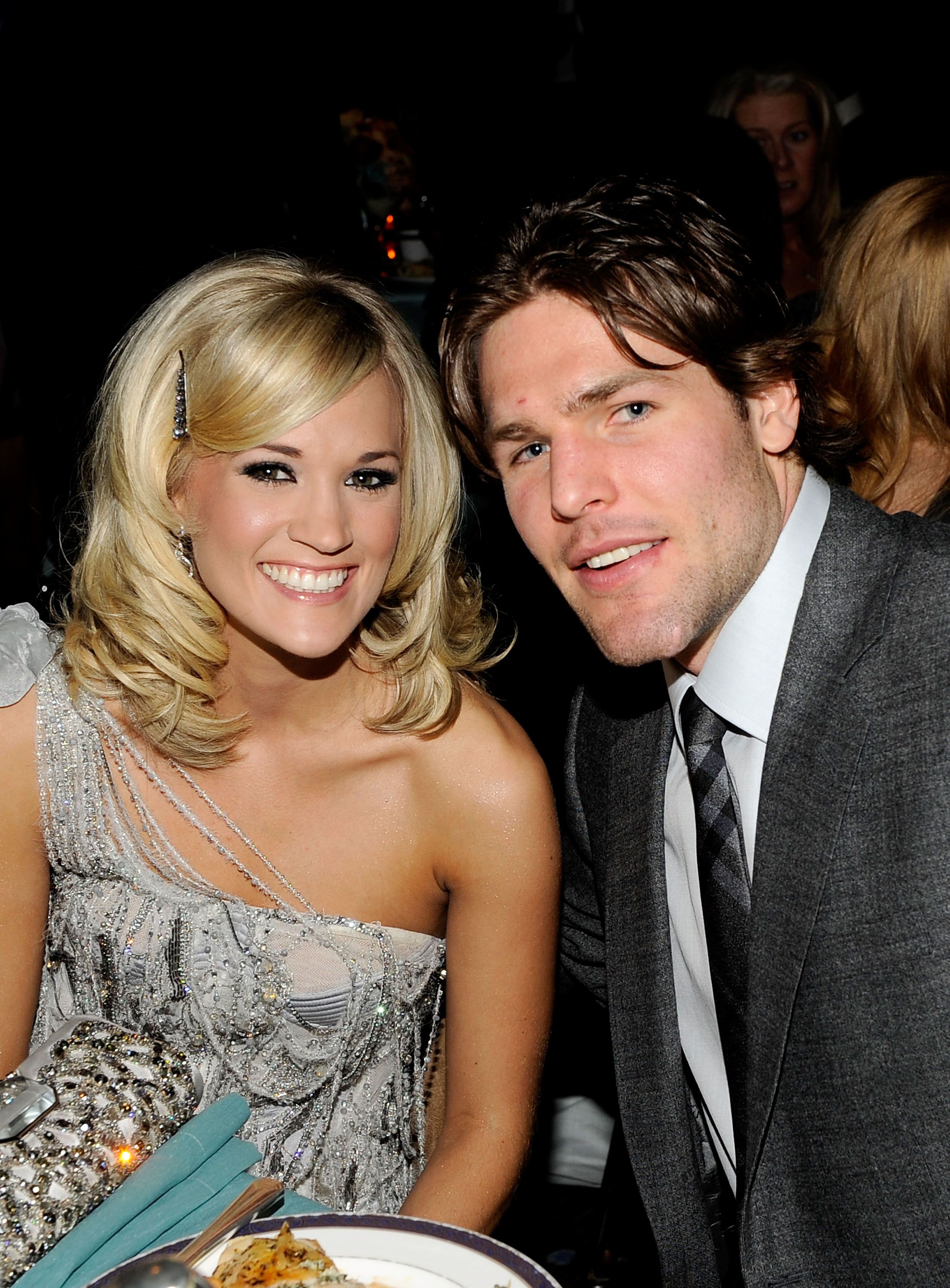 Carrie has also been recognized as a country music star and inducted into the Grand Ole Opry, the Oklahoma Hall of Fame and the Oklahoma Music Hall of Fame. It's a long way from pumping gas in Checotah, Oklahoma...
Carrie has maintained her ties with the community she grew up in and travels to Oklahoma frequently with her husband,  NHL player Mike Fisher, and their two children, Jacob, 1, and Isaiah, 5.