Tamron Hall Celebrates Her Gorgeous Mom's 70th Birthday with Sweet Tribute & Snaps Amid Quarantine
While on quarantine, Tamron Hall sent a special gift for her mother for her birthday in lieu of her presence. She also shared two posts to pay tribute to the woman she describes as "our Queen everyday."
Being on quarantine may keep us away from our loved ones but this didn't keep Tamron Hall from celebrating her mother on her 70th birthday and showering her with love. The television host made sure to make her mother feel special by way of flowers and a special message.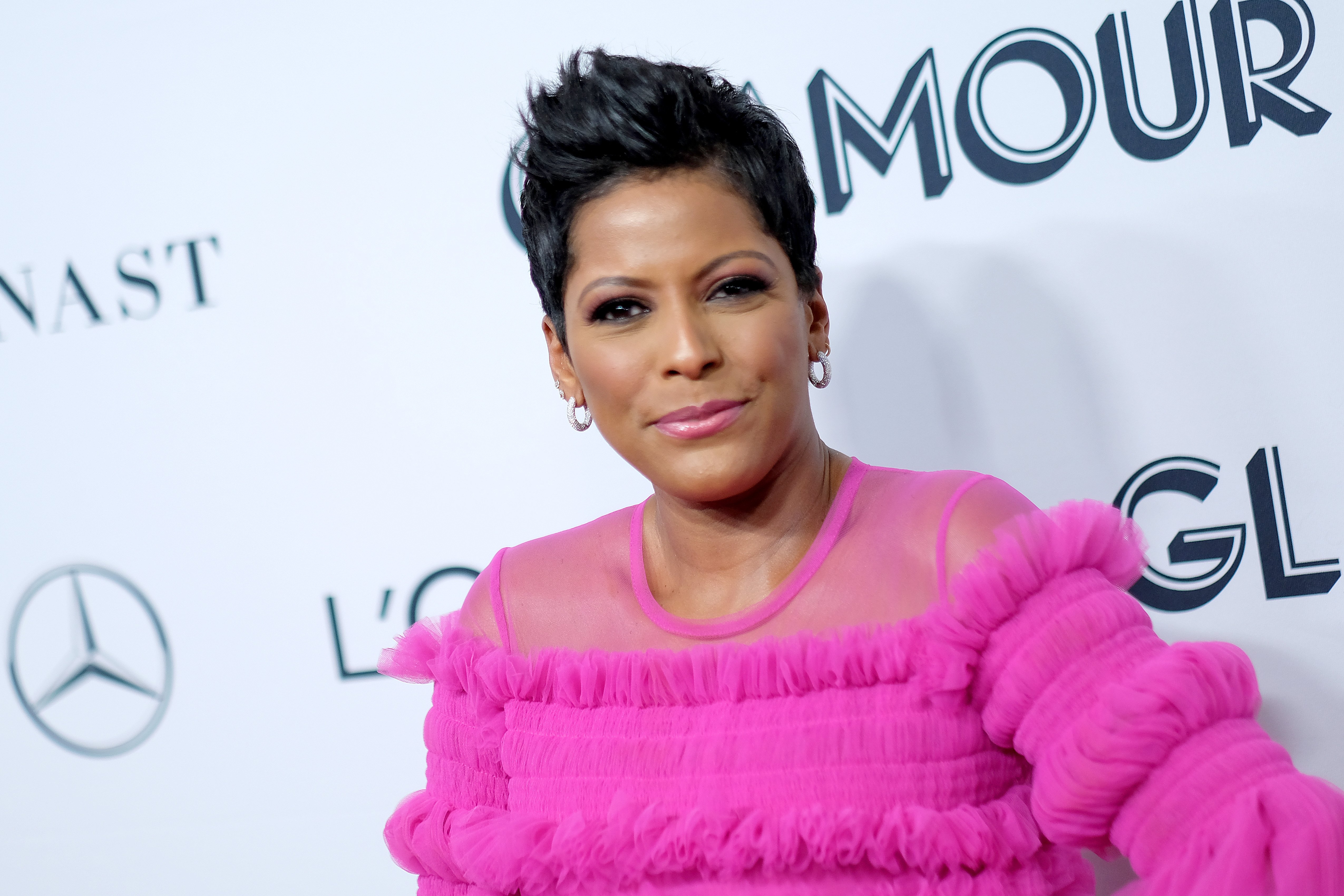 A VIRTUAL BIRTHDAY HUG FOR HER MOTHER
"I wish I was with you mom…" Tamron wrote to caption a photo of her lovely mom, Mary Newton with the giant pot of white flowers Tamera sent for her special day. She smiles as she holds up the card that came with it.
"Sharing this with the #tamfam as we are reminded of the importance of family and friends," Tamron added in her caption. She thanked her florist for the gorgeous arrangement. "Praying for everyone missing the hug of someone they love," she also wrote.
In a separate post, Tamron shared a throwback photo of her mother with her son, Moses on Halloween. She used the photo to greet her "phenomenal mama" a happy 70th birthday.
Tamron shared that her mother was "never just a witness to life's joy" but is "always a participant." Adding that Mary is "our Queen everyday," Tamera revealed her mother gladly accompanied her son Moses during Halloween "to help him hold his 10 commandments."
MARY'S PRESENCE IN MOSES' LIFE
Tamron has been very vocal about her mom's help with Moses who turns one in April. When she worried about her son refusing to take his milk, Mary was there to calm her down.
Tamron is proud of her mother's resilience in spite of the heartbreak she's been through.
According to the talk show host who opened up to Parents about her routine as a working mom, Mary would visit her from Texas for two weeks at a time and stay with her family. This eases her when she's away for work and her son is left at home. She finds comfort knowing Mary is there with Moses.
"I talk to her every day, but to watch her nurture my child is next-level," Tamron admitted.
PAYING TRIBUTE TO HER INSPIRATION
A few years back, Tamron surprised Mary on Mother's day with a vegetable garden in her backyard. The garden was her parents' dream which was never fulfilled. Tamron though to make that dream a reality.
Mary lost her own mother when she was only 11. She lost her husband in 2008. Tamron is proud of her mother's resilience in spite of the heartbreak she's been through. "She's my inspiration," she told "Today."
Mary likewise hoped Tamron would share that resilience. "I hope that what I've instilled in you, there's going to be a time that you're going to fall. Get yourself up, dust yourself off and go on," she said.
Tamron is lucky to have such a great role model in her mother. No doubt, she will pass on Mary's strength and resilience to her son who's lucky to also have a grandmother who's there for him.