Jason Aldean & Wife Brittany Celebrate 5th Wedding Anniversary with Sweet Posts to Each Other
This year, country music star Jason Aldean celebrated his five year anniversary with his wife, Brittany Kerr. The couple both took to social media to honor each other on their special day.
Taking to Instagram over the weekend, Aldean posted a lovely photo of himself and his wife kissing on what seemed to be a boat. In the caption of his post, the star wrote:
"Happy 5 year anniversary to my queen! In the last 5 years, we got married, had 2 babies and have created an amazing life together."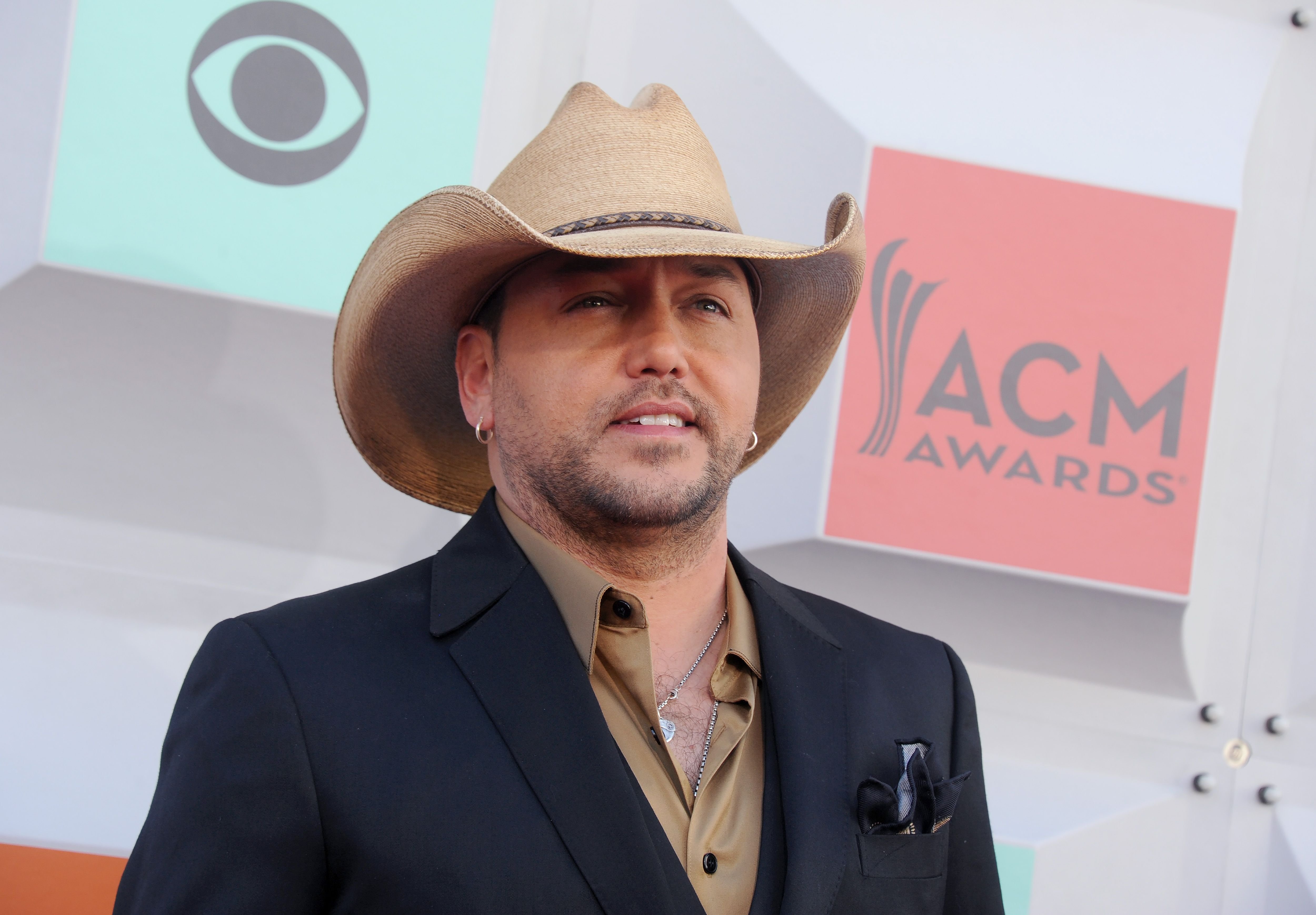 Aldean celebrates 5 year anniversary
The country music singer continued his post by thanking Kerr for making him "the happiest and luckiest guy in the world." He ended the note by professing his love for her and revealed that he was looking "forward to the many years to come with you by my side."
His wife also took to her Instagram account where she shared a beautiful image from their wedding day. In the picture, the couple was seen looking into each other's eyes as Kerr held a bouquet of flowers in one hand.
Brittany honors hubby on special day
In the caption of her post, she also paid tribute to her husband and their marriage. She wrote: "5 years ago today I made the best decision of my life by marrying you."
Kerr admitted in the post that things hadn't been easy but that they'd stuck it out. She then shared her gratitude for their marriage, their children, and the person he'd helped her become.
"I couldn't be happier"
Aldean's wife went on to reveal that although she was sitting on her couch in her pajamas on their special day, she "couldn't be happier" because she was with him. She concluded her post by declaring her love for him and wishing him a "Happy Anniversary."
When did they get married
The country music star and his wife got married on March 21, 2015. Aldean's song "You Make It Easy," from his album, "Rearview Town" talks about loving a woman.
Brittany's favorite song
The artist previously revealed that the track was his wife's "favorite" one. The lyrics in the song appear as though the single was written about their love story.
Renovations to the Aldean home
On March 10, 2020, Kerr took to her Instagram Story to share an update about the renovations being done to their home. She shared some images of the massive home which will have a bowling alley, multiple bars, a children's wing, a huge foyer, a lazy river, a two-story closet for Kerr, and much more.
The couple is parents to son Memphis and daughter Navy.