Mackenzie Rosman Who Played Little Ruthie Camden on '7th Heaven' Is All Grown up and Looks Different
Rosman Mackenzie from "7th Heaven" is no longer the baby of the house as she is all grown and breaking new grounds. Here's a sneak peek into what Rosie's up to these days.
Fans would remember the little girl with the heart-shaped face from 1995's TV series, "7th Heaven." At the time of the syndicated show, little Rosman played the role of "Ruthie Camden."
This role made her the youngest child in Reverend Eric Camden's home. These days, the child star is an adult who is paving more ways for herself in Hollywood.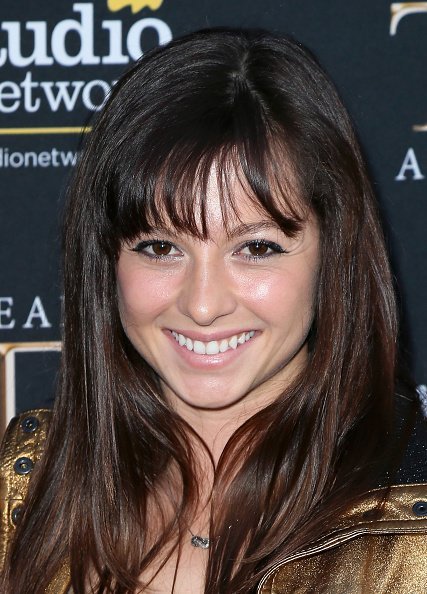 GROWN ROSIE
Visiting the terrace of Instagram, fans would see that the "7th Heaven" alum is living up to her celebrity role and updating fans from time to time.
A brief look at her page shows that this '90s star has grown into a beautiful young woman with the same cute eyes. Mackenzie's page also shows that she is an avid lover of equestrians sports.
She has an array of horseback riding photos, and up-close photos of the animals show the star actress showing them affection.
7TH HEAVEN REUNION
Once while speaking to Us Weekly, Rosman relayed her disappointment at missing a reunion organized for the alums of the CW-produced show. The event took place back in 2014, but the 30-year-old celebrity couldn't attend.
Rosman had been on a trip and couldn't make it for the reunion party. She told the outlet: "I was so bummed to have missed the last dinner!...I had a trip to the East Coast planned, and at the last minute, it moved, and I was on a flight 12 hours before that."
RELATING WITH CAST MEMBERS 
"The Secret Life of the American Teenager" star explained to Us Weekly that her relationship with the show's alumni was excellent except that they didn't often see due to distance.
MacKenzie explained that during the time of their last reunion, she anticipated meeting her fellow star, Jessica Biel, and her son. 
Biel and Rosman's relationship could be termed amiable because anyone watching the show back then would realize they had an instant sisterly connection. In "7th Heaven," Jessica played big sister, "Mary Camden."
At the age of seven, Rosman Mackenzie was destined for TV. After snagging the "Ruthie Camden" role by impressing producers with her excellent manners, the Hollywood star stayed on the show till it ended in 2007.