'Dog the Bounty Hunter' Fans Recall Their Favorite Episode after Duane Chapman's Request
Duane "Dog" Chapman recently took to social media as he sits in isolation amid the coronavirus outbreak to reminisce some good times with the help of his fans.
Dog the Bounty Hunter's new show "Dog Most Wanted," produced by WGN America, premiered in September 2019, and the first season came to an end last November.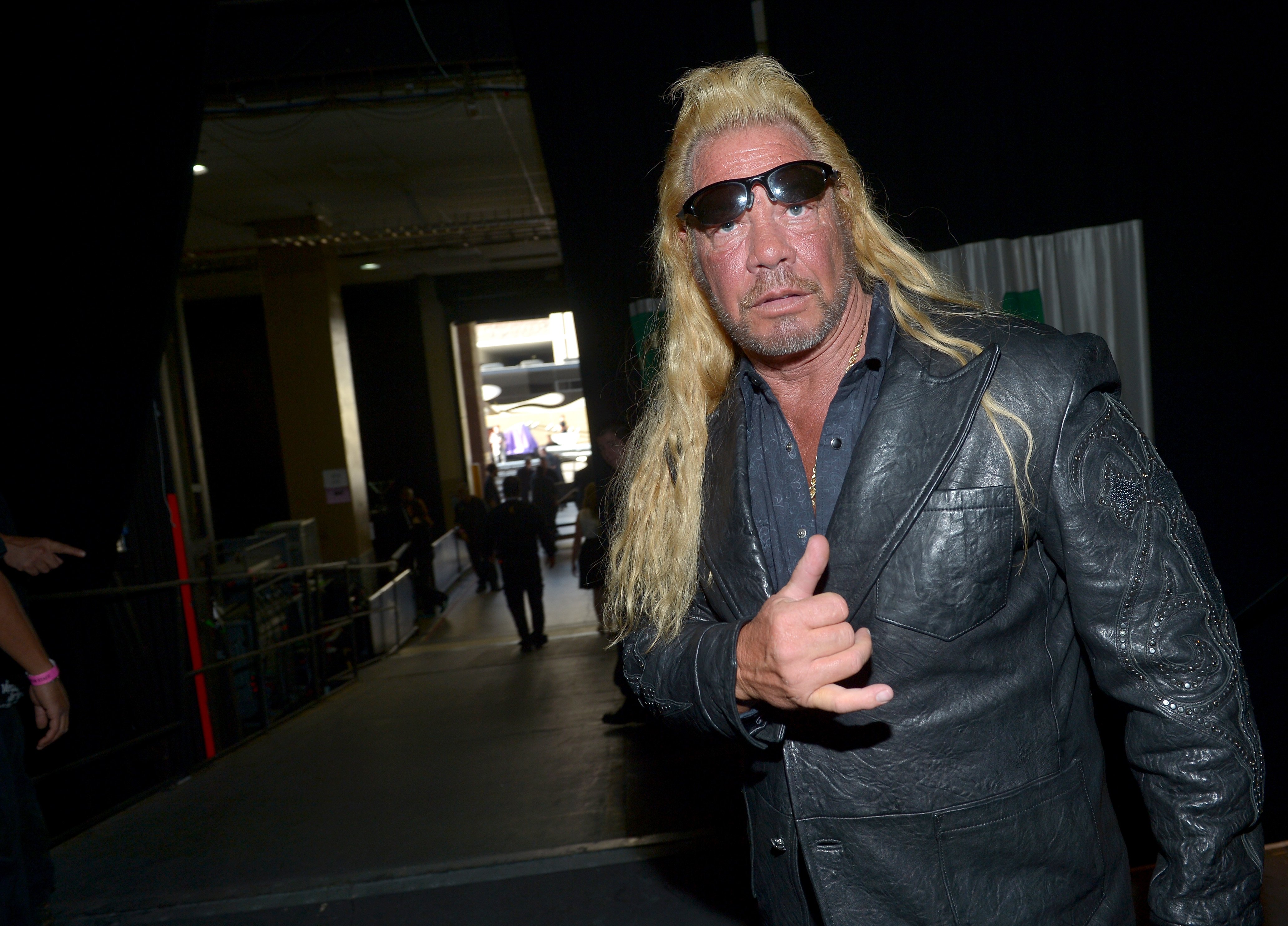 Fans loved the show because it followed Duane's wife Beth Chapman's last battle with cancer before her passing in June 2019. However, for Duane, his previous shows still hold a special place in his life.
REMEMBERING GOOD TIMES
Before "Dog Most Wanted" there was CMT's "Dog and Beth: On the Hunt," and A&E's "Dog the Bounty Hunter," which aired from 2004 to 2012, and made Dog and his family the most famous bounty hunters in the U.S.
Nine months after Beth passed away due to complications from throat cancer, Duanne is trying to move on with his life.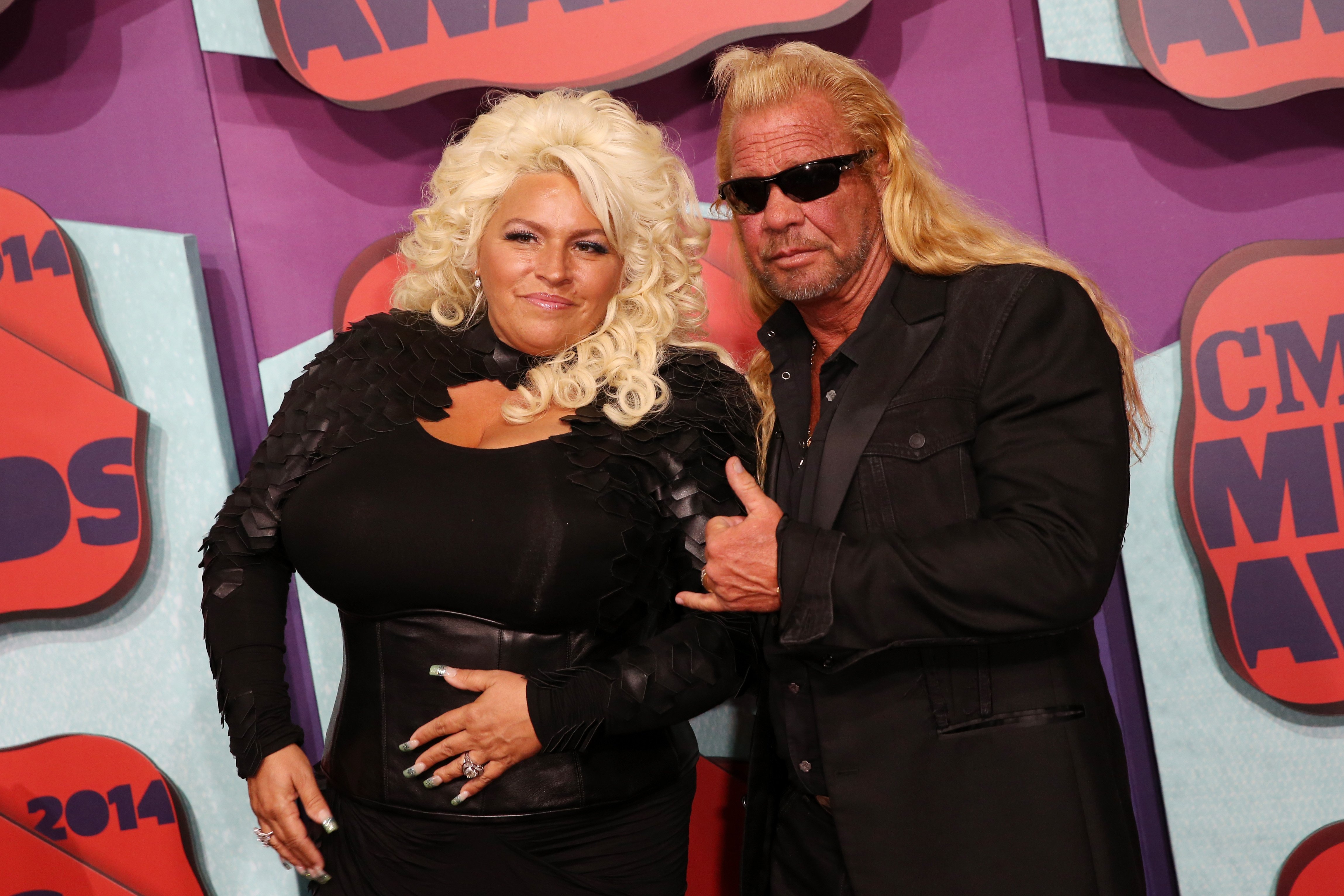 Duane recently took to Instagram to share a clip of the show's introduction, which features him, Beth, and his kids, Leland, Duane Lee and Baby Lyssa doing the job.
The 67-year-old star asked his fans "favorite episode?" and took the chance to remind everyone to "be safe!!!"
The response from fans was immediate, proving that even after eight years off the air, that first show still has avid fans who remember in detail their favorite episodes.
"This song gives me goosebumps!!! Huge fan!" wrote one user. "Seen every episode on A&E and own the first three seasons! I'd have to say the Dog & Beth wedding was my favorite!"
Another user added: "It's hard to say which episode I like the most because all of them are empowering in different ways." And continued:
"I just pray that each time you go hunt for someone that you all come back safe."
Here are more comments from fans—and Baby Lyssa— recalling their favorite episodes: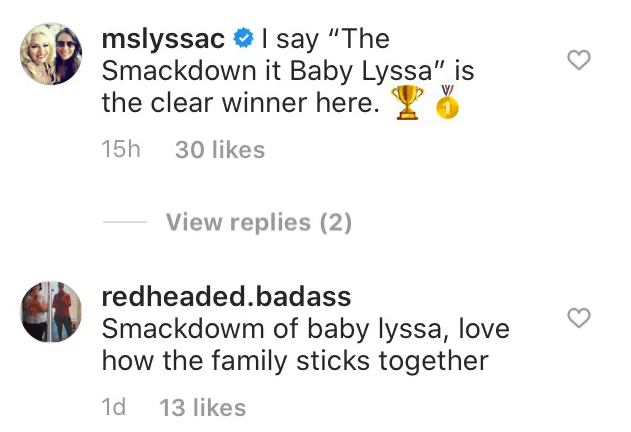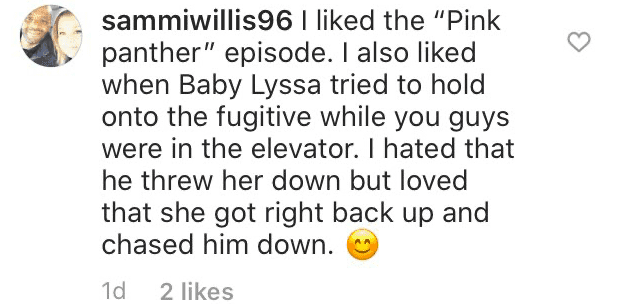 BETH CHAPMAN'S FAVORITE EPISODE
In June 2019, just a few days before she collapsed and was put in life support, Beth Chapman had been chatting with fans on Twitter when she revealed what her all-time favorite episode of "Dog The Bounty Hunter" was.
A fan told Beth that "The Santa Hunt" was the most stressful chase on the show, and Beth agreed, adding that it was her favorite episode because her son Garry Chapman was the star.
My absolute most favorite episode ever made ! @GarryDeeChapman was the star of that show by far ! ⭐️ https://t.co/xsyKOKIcLx

— Beth Chapman (@MrsdogC) June 12, 2019
In the episode, Duane and Beth welcome their extended family in their home in North Carolina for Christmas.
However, as they try and get the kids excited about Santa, their son Garry, who was nine at the time, says he doesn't believe in Santa.
To show Garry everything about the magic of the season, Duane organizes a hunt for Santa and enrolls everyone in the family, including the grandchildren.
After a very-credible hunt and no results whatsoever, Garry and Dog manage to capture Santa on Christmas eve, and what ensues is a tear-inducing moment where Garry starts to believe.
"The Bible says that faith is the substance of things hoped for and the evidence of things not seen," Duane said. "I got a chance to show Garry what faith is."
LIFE AFTER BETH
Nine months after Beth Chapman passed away due to complications from throat cancer, Duanne is trying to move on with his life, but in his eagerness to find love again, he's made some honest mistakes.
For example, he was rumored to be in a relationship with his longtime assistant, Moon Angell, although she denied the rumors.
However, a tweet made by Baby Lyssa where she said Moon had moved some of her clothes into Beth's closet fueled the fire back and prompted Duane and Moon to visit Dr. Oz's show to set the record straight.
But during the episode, Duane proposed to Moon taking everyone by surprise. She turned him down, though, saying that she loved him as a friend.
Duane, in return, said he knew that and that the proposal was just a test to prove to everyone who was worried that there was nothing romantic going on between the two of them.
They also explained the closet incident. Moon said that Duane asked her to take out Beth's stuff because every time he walked past the closet, he would sit down and bawl.
Still, Duane couldn't see the empty closet either, so he asked Moon to move some of her stuff in, and when she refused, he told her it was an order from her boss.
These days, Duane is dating a woman named Francie Frane. She too lost her spouse to cancer, and it seems like Duane's children approve of his choice this time around.